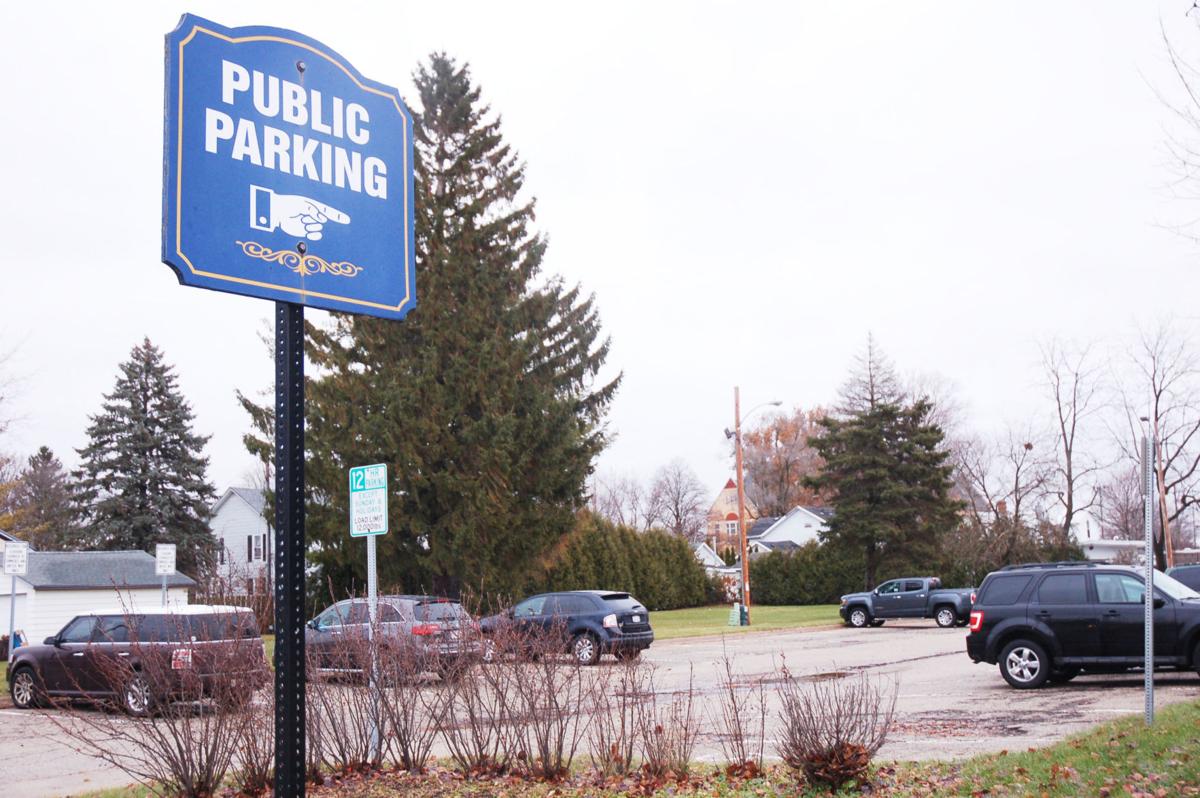 ELKHORN — Thomas Bushey was at home when his telephone rang just before midnight on Aug. 28, 2018.
It was a Tuesday night. A young woman had been badly hurt during an assault in a downtown parking lot. The woman was in the hospital.
Bushey, a detective with the Elkhorn Police Department, arrived at work about 20 minutes later. For the next six days, he and other police officers worked to unravel a violent crime that left the community shaken.
A 21-year-old woman leaving work was sexually assaulted and struck in the head. Found bloodied and incoherent inside her parked car, she survived the attack, but only after doctors removed part of her skull.
After word reached the community, Elkhorn Mayor Howie Reynolds remembers nervous residents calling him to ask questions about what was an unusually violent crime for the small community.
"We don't have those things happen in Elkhorn," Reynolds said. "It was sad and scary at the same time."
The story of what happened in the parking lot that night, and how police worked to find the attacker, could play out in vivid detail soon in a Walworth County courtroom.
A jury trial is scheduled to begin Dec. 6 for Terrence Leflore, the man police ultimately arrested. Charged with attempted murder and other felonies, Leflore could face a combined 200 years in prison if convicted.
Newly released police records show that the investigation began with one police detective's hunch about the timing of the incident: It took place on the night before the Walworth County Fair began in Elkhorn.
Other new details included in the police investigative file:
The victim remembered nothing at first, but then recounted pleading with a man who chased her down in the parking lot — and who offered assurances that he would not hurt her.
A large hammer found at the scene led investigators back to the county fair because it was similar to hammers used by workers to assemble carnival rides.
Officials with the company operating the carnival rides resisted police investigative efforts, telling employees not to talk to officers without a supervisor present.
Nearby residents and business owners aided police, including one shop owner who overheard a carnival worker suspiciously asking for a ride out of town.
Elkhorn police officials declined to comment on the case, although they released more than 100 pages of investigative reports under the Wisconsin open records law.
The reports are heavily redacted to eliminate any reference to the victim's name, family or place of employment, along with other details. The Lake Geneva Regional News has a policy, anyway, of not identifying victims of sex crimes.
On several occasions during the investigation, police reported running into obstacles, especially in dealing with North American Midway Entertainment, the company that operated carnival rides at the county fair.
Leflore, 25, of Jackson, Mississippi, was employed by the carnival ride operator.
Police Detective Kimberly Bass reported going to the fairgrounds in the midst of the investigation, and being heckled by defiant employees.
"Other carnival workers started yelling at me," Bass wrote, "and telling me that they weren't going to talk with us."
Officials at the Indiana headquarters of North American Midway could not be reached for comment.
An employee identified in police reports as Mark Cockerham, a division manager with the company, declined to discuss his interactions with Elkhorn police during the assault investigation.
"At this time, I have no comment," Cockerham said.
The police investigative file shows that the victim's ordeal began after she left her place of employment in downtown Elkhorn about 9 p.m. Aug. 28, 2018. When she failed to show up at home, a family member headed out to search for her.
Police report that the victim had gotten a new car two weeks earlier, and as a result "now was driving herself."
The family member spotted the victim's car about 10 p.m. in a public parking lot on Lincoln Street just north of Geneva Street, not far from where the victim worked. As the family member approached, she would later tell police, she saw a man run away from the scene.
Inside the car's backseat, the victim was found badly injured, unable to answer questions.
"She was sitting upright, and her face was covered in blood," police reported. "She was awake, but she did not say anything."
The woman was rushed to a hospital, and her car was towed away for police evidence. Police noted marks on the vehicle's window where a sales slip had been posted when the woman bought it two weeks earlier.
A co-worker told police that she and the victim had been together at work at the 9 p.m. closing time. It was raining outside, and the co-worker offered to wait so the two women could walk out together. But the victim declined and told her colleague to go ahead and leave.
After getting word about the assault at home just before midnight, Bushey headed to the hospital. By 3:30 a.m., the victim was in surgery. There was no indication of her condition.
The next day, police were back at the parking lot on Lincoln Street, searching for clues.
Investigators knocked on doors for nearby residents and business owners, checking to see if anyone heard something or if anyone had security video that might show something.
Lynn Harkness, a resident on neighboring Jackson Street, said she was disappointed that, because of the rain the night before, her security video was no help. As word spread about the woman attacked in the parking lot, Harkness and her neighbors were shaken.
"We just all were like, 'Wow,"" she said.
Bushey noted that Aug. 29 was opening day of the Walworth County Fair, just a few blocks away from the crime scene. With many traveling carnival workers arriving in town, Bushey reached out to fair organizers and asked them to check on whether anyone had failed to show up for work.
The owner of a downtown coffee shop called police to report that a carnival worker had been in her shop on the day of the attack, talking about wanting to find a ride back to Texas.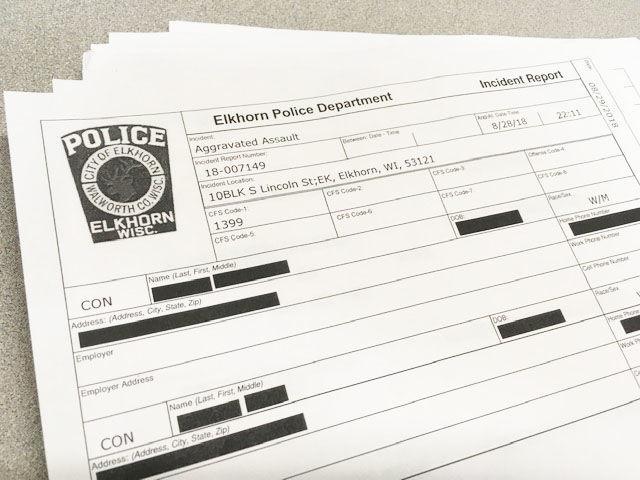 Although the tip did not pan out, Laurie Kyle, owner of Perk Up Coffee, 27 N. Wisconsin St., said she was happy to help police. She also was impressed by the work investigators did in piecing together the incident.
Kyle said the attack drew downtown merchants closer together. Some of them took up a collection and donated it to help the victim and her family with their recovery.
"It was a reminder that we have to look out for each other," Kyle said. "That was cool, to be part of it."
Nicole Ritzert, whose family owns nearby Lyle's TV & Appliance, 17 S. Washington St., agreed that the victim in the incident remained close in people's thoughts downtown.
"Everyone was more concerned for that girl's safety — that she was going to pull through," Ritzert said.
Back at the parking lot, investigators found a hammer lying in the grass near where the victim's car had been parked. Police described it as "a large hammer" and a "sledgehammer." Investigators noted that the grass beneath the hammer was still a healthy shade of green, suggesting that the hammer had not been lying there for very long.
Bushey went back to the county fair and asked Cockerham about the hammer. The North American Midway manager said the carnival company kept about 50 such hammers on hand for assembling carnival rides.
When the police detective asked if officers could interview carnival workers and collect DNA samples from them, Cockerham replied that the company's attorney said police would have to first obtain a search warrant for each employee.
Police reports indicate that North American Midway had workers from as far away as Florida, Ohio, Kansas, Missouri and Kentucky.
Police began talking with carnival workers individually, and at one point, Bushey got one worker's permission to take a DNA sample with a swab inside the man's mouth. Bushey reported that he was then confronted by an agitated Cockerham, who was upset because this happened while the county fair was in full swing.
"Cockerham walked up and scolded me for doing this to the employee in front of their games," Bushey wrote. "Cockerham then passed on to all of his employees that they were not supposed to talk to the police unless he or one of the other supervisors were present."
According to police reports, detectives remained on the county fairgrounds, observing workers and looking for evidence. One worker's water bottle was collected for a DNA sample after he abandoned the plastic bottle.
Another worker was questioned about an after-hours date he had with a Williams Bay woman he met online.
Still another was questioned because his vehicle looked suspicious. After police found a small amount of marijuana inside the vehicle, the worker was cited and later pleaded guilty to misdemeanor possession of THC.
Mitchel DeLabarre of Beloit, the worker cited for marijuana, said police were so persistent in their investigation, that some carnival workers stopped showing up for work, concerned that they would be targeted for unrelated minor offenses.
DeLabarre described officers scouring the fairgrounds and collecting cigarette butts for DNA samples. He added, however, that he did not fault the police for their efforts.
"There's no good way to go through everybody's personal lives with a fine comb," he said.
Detectives also pursued possible leads away from the county fair. There was one report of a customer at work who repeatedly asked the victim out for a date. And another customer had gotten angry at the woman recently because of the price of his purchase.
On Aug. 31, three days after the attack, Bushey headed back to the hospital to try speaking with the victim.
Bushey reported that hospital employees at first told him they had no patient with her name. A hospital security staffer identified as "Lee" then told the detective that a federal privacy law commonly known as HIPPA prevented the hospital from disclosing information about the patient.
"I told Lee I didn't believe that applied to law enforcement investigating a case," Bushey wrote.
Three days later, police were alerted that the victim was now able to remember more about the night she was attacked. From her hospital bed, she reported that her attacker was a black man, approximately in his 20s, with a thin build.
When Bushey asked at the county fair about carnival workers fitting that description, Cockerham provided three names. One of them was Terrence Leflore.
Leflore told the detective that he set up carnival rides on Aug. 28 and then went downtown with two co-workers to do laundry at a laundromat. The only thing Leflore knew about the assault in the parking lot, he said, was what he had heard from people at the fairgrounds.
Bushey reported that there were immediate discrepancies in Leflore's story involving what Leflore was wearing that night, and what time he got back to the fairgrounds.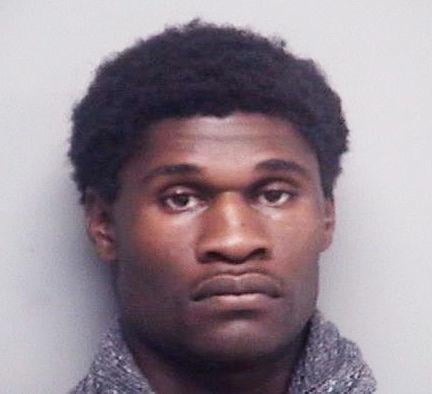 In addition, the co-workers who went with Leflore to the laundromat told police that Leflore did not go inside the laundromat, and instead went walking around downtown, despite the rainy weather. One of them remembered wondering out loud, "What is Terrence doing walking in the rain?"
Bushey told Leflore that he was being arrested for lying to police and that he would be going to jail.
According to police records, Cockerham asked officers not to handcuff their suspect in front of fair goers. So Leflore instead was escorted off the fairgrounds.
Police gathered Leflore's clothing and belongings from his sleeping quarters at the fairgrounds. Police reported finding a T-shirt that belonged to the victim, as well as cellphone internet searches about the assault and about identifying fingerprints in blood.
Bushey laid out for Leflore the evidence police had gathered. And the detective urged the young man from Mississippi to explain why he attacked that woman in the parking lot.
"Leflore sat quiet again and then stated quietly, he wanted the money," the detective reported.
According to Bushey's 23-page account, Leflore said he had looked up what time the downtown business closed, and then he waited outside and followed the victim into the parking lot. He said he hit her on the head with a hammer "to get her to drop her purse."
After she fell to the ground, Leflore told police, he removed her clothes and put her in the car. He said he did not have sex with her, and he did not plan to kill her. He also soon realized that she did not have much money with her.
"Leflore stated it was just stupid and he had never done this before," the detective wrote. "Leflore stated he didn't want to work at the fair, and wanted to go back home."
After six days of investigation, Bushey drove back to the hospital and told the victim and her family: "The person who harmed her had been locked up in jail."
Police also reported locating an ex-girlfriend from Mississippi who had worked with Leflore at North American Midway. The ex-girlfriend reportedly said Leflore once punched her in the face, and on another occasion ripped four braids of hair from her head "by the roots."
With bond set at $1 million, Leflore has been at the Walworth County Jail awaiting trial since his arrest.
In addition to attempted first-degree homicide, he is charged with sexual assault, armed robbery, aggravated battery, reckless injury and obstructing police.
Police report that two inmates at the county jail have disclosed having conversations with Leflore about the charges against him.
The first inmate, Steve Pritchard, told police that Leflore asked if Pritchard knew whether fingerprints could be found on a hammer after it had been rained on.
The second inmate, Juan Garnica, told police a similar story, saying that Leflore was talking repeatedly about his case in the jail. Garnica described Leflore as "the strangest guy in here," adding: "You can tell his cornbread ain't quite done all the way."
Get local news delivered to your inbox!
Subscribe to our Daily Headlines newsletter.