Republican leaders in Wisconsin and elsewhere are assailing President Joe Biden on the Democrat's repeated assertions of systemic racism in America, particularly after it was a focus of his address on Wednesday before a joint session of Congress after 100 days in office.
Definitions
As reported by USA Today last summer, NAACP President Derrick Johnson "defined systemic racism, also called structural racism or institutional racism, as 'systems and structures that have procedures or processes that disadvantages African Americans,' " although the definition is usually broadened to include all people of color in the U.S.
The City of Toronto defines systemic racism as follows: "Systemic racism includes the policies and practices entrenched in established institutions, which result in the exclusion or promotion of designated groups. It differs from overt discrimination in that no individual intent is necessary."
According to TODAY, systemic racism "describes how discriminatory actions show up in the American educational system, the economic system, the health care system, the criminal justice system and more. It's when individual attitudes of prejudice and bigotry are baked into the operations of cultural institutions." TODAY quoted Dr. Crystal Fleming, an associate professor at Stony Brook University who authored "How To Be Less Stupid About Race," in which she wrote: "The consequences of systemic racism are vast — from the burgeoning racial wealth gap, political disenfranchisement, mass incarceration and racist immigration policies to microaggressions, racial profiling, racist media imagery and disparities in health, education, employment and housing."
Advocates have pointed to disparities in outcomes based on race in health, income and in the courtroom as evidence of systemic racism, the result of redlining and other systematic practices in the U.S. that have historically divided people along racial lines.
Responses
Biden addressing systemic racism as he did Wednesday is nothing new. He was the first president to use the words in his inaugural address.
The narrative hasn't sat well with many Americans, particularly conservatives, pointing to America's advances on race relations since the abolition of slavery during and after the Civil War and the passage of The Civil Rights Act in 1964 to address Jim Crow laws that had enforced racial segregation.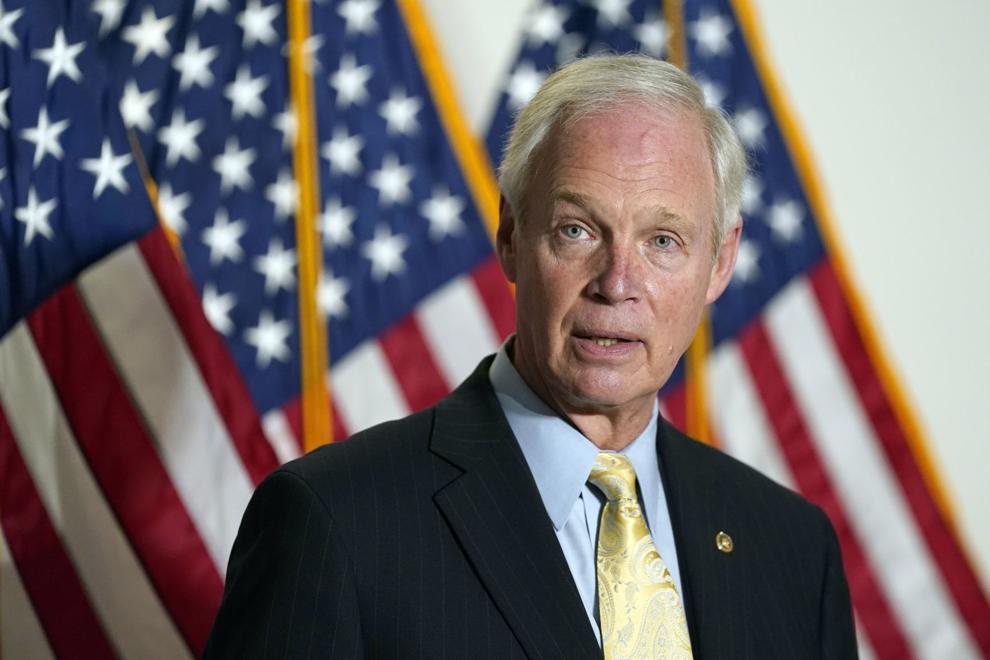 Without directly addressing whether systemic racism is a real problem, Sen. Ron Johnson, R-Wis., claimed that Biden's statements are further dividing Americans. In a statement after Wednesday's speech, Johnson wrote: "He (Biden) has declared that America is systemically racist and needs to be 'fundamentally transformed.' That type of rhetoric sows division and discord and leads me to ask: Can anyone even like, much less love, something they want to fundamentally transform?
"While it's not perfect, I believe America is the greatest nation in the history of mankind. We are a nation with problems to fix, not a country that needs a complete overhaul. I wish President Biden shared that belief and would work with those of us who truly love America to address the serious issues we do face."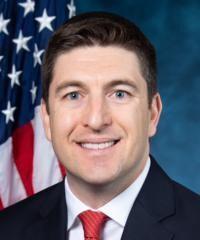 Asked Thursday if he believes systemic racism exists and is a problem that needs to continue to be addressed, U.S. Rep. Bryan Steil, R-Wis., told The Journal Times: "I do not believe America is an inherently racist country, but I'm well aware that some people have a very tough hand of cards dealt to them in life. That's why I believe we need to make sure folks have opportunity to find that success.
"That's why I'm a strong believer in School Choice, which gives individuals a hand up regardless of the ZIP code they're born into. It's one of the reasons I've been so vocal about schools not being open for in-person learning because it has a detrimental impact on some of our most vulnerable in our community."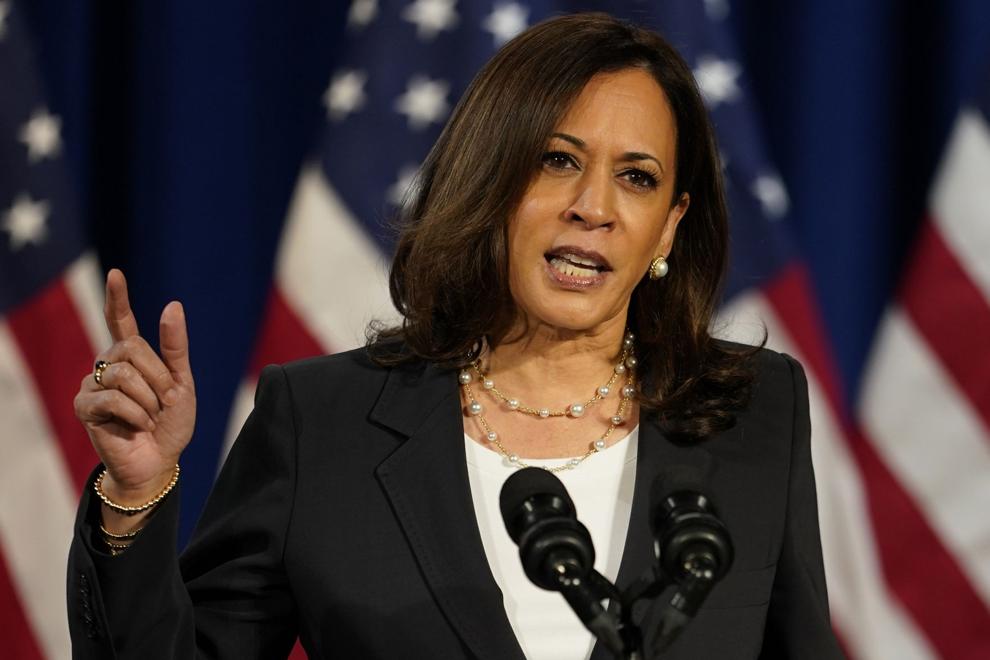 Part of Steil's statement is an echo of what Vice President Kamala Harris told "Good Morning America" on Thursday: "No, I don't think America is a racist country but we also do have to speak truth about the history of racism in our country."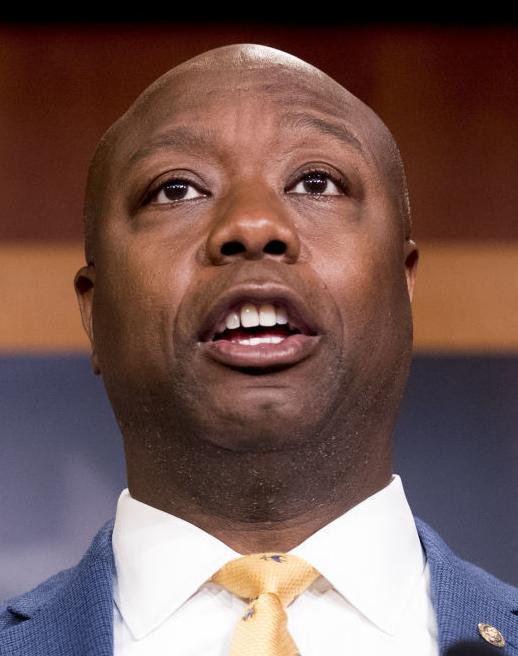 Steil pointed to the official GOP rebuttal to Biden's speech on Wednesday night, delivered by U.S. Sen. Tim Scott, R-S.C., the only African American Republican in the Senate, who proudly tells the story of how his family went "from cotton to Congress in one lifetime."
In his address, Scott said: "When America comes together, we've made tremendous progress. But powerful forces want to pull us apart. A hundred years ago, kids in classrooms were taught the color of their skin was their most important characteristic — and if they looked a certain way, they were inferior. Today, kids again are being taught that the color of their skin defines them — and if they look a certain way, they're an oppressor.
"Race is not a political weapon to settle every issue the way one side wants. It's too important … Why do we feel so divided and anxious? A nation with so much cause for hope should not feel so heavy-laden. A President who promised to bring us together should not push agendas that tear us apart. The American family deserves better."
In PHOTOS and VIDEOS: A November 2020 anti-racism demonstration and car caravan in Burlington
"Women of worth stand for Black education"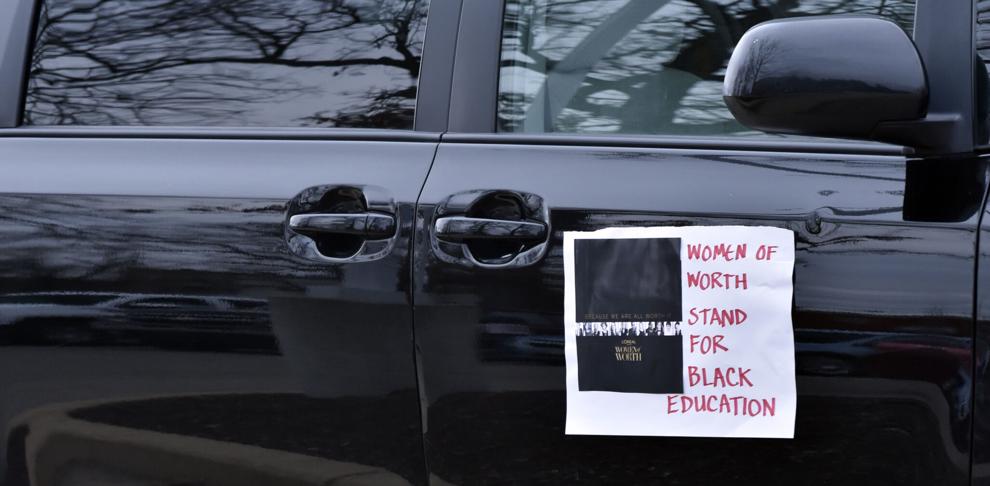 "Black Education Matters: Stand in Solidarity with Burlington"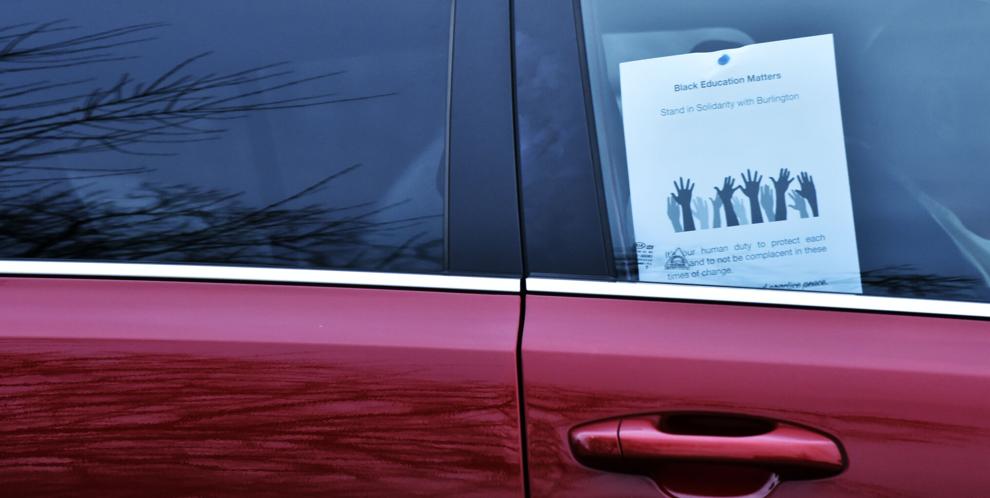 "What are you willing to stand up for?: Let's Work Together for Black Education in Burlington"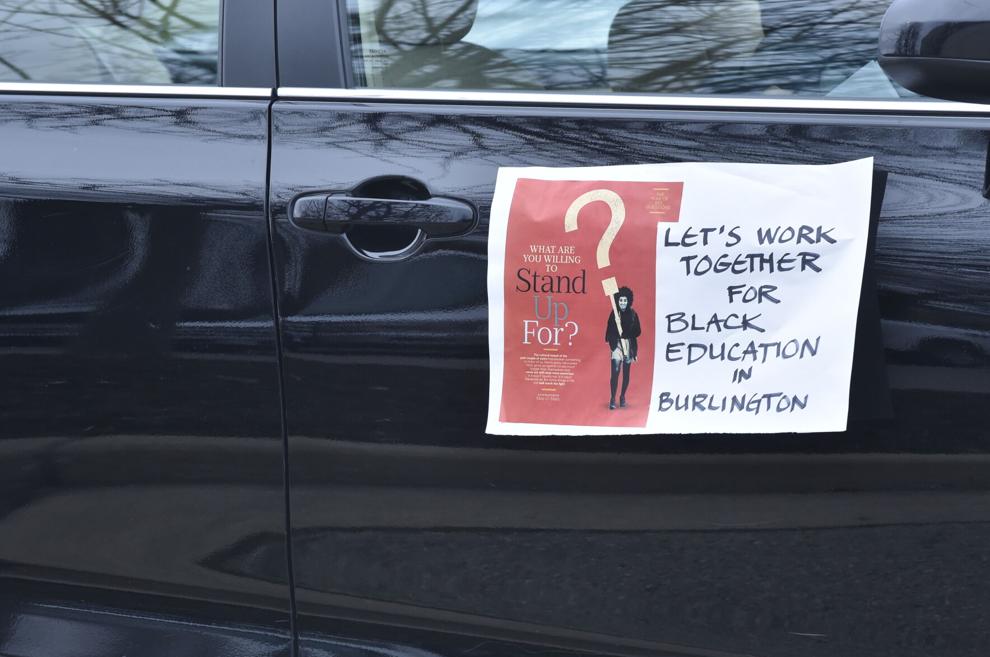 Stop Racism sign held through truck sunroof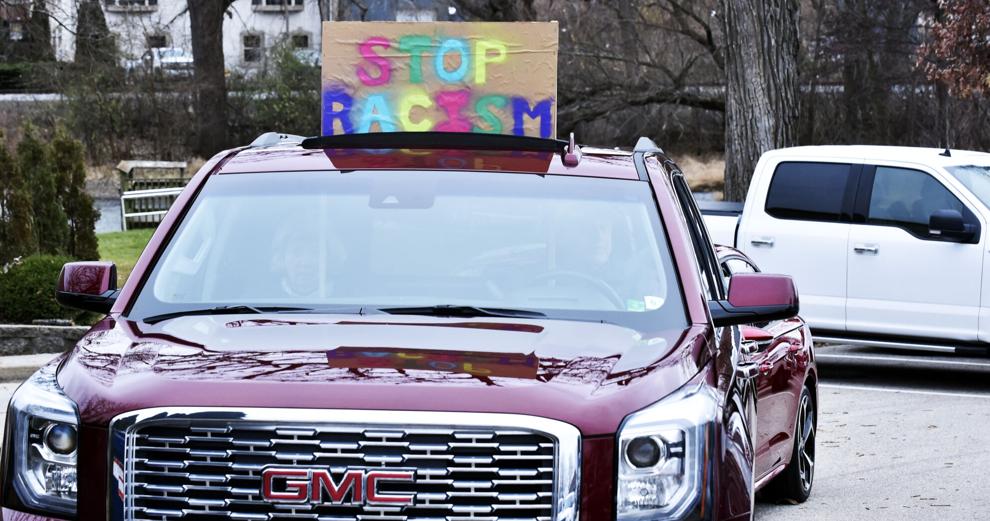 Long line of cars makes its way through Burlington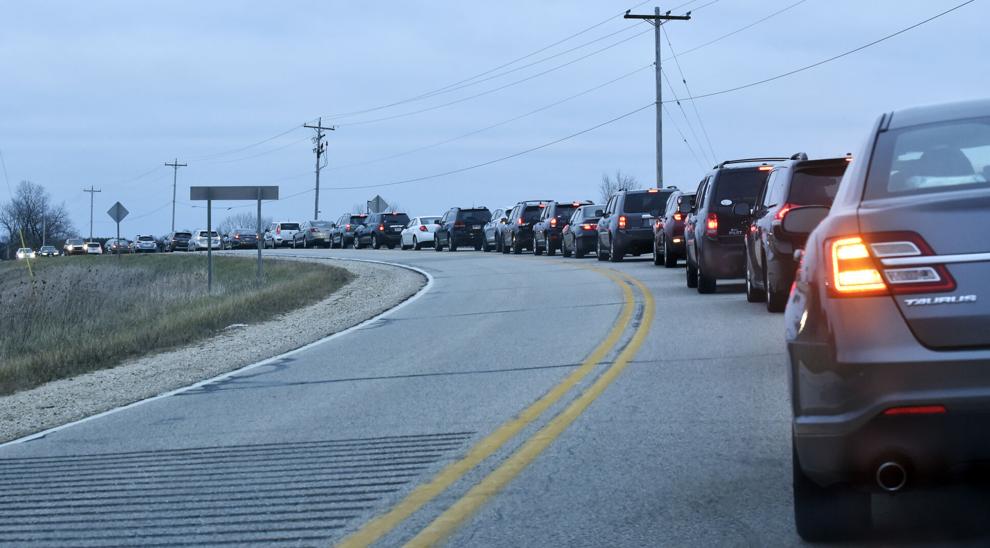 Crowd of dozens gathers at Echo Veterans Memorial Park in Burlington for Black Education Matters Demonstration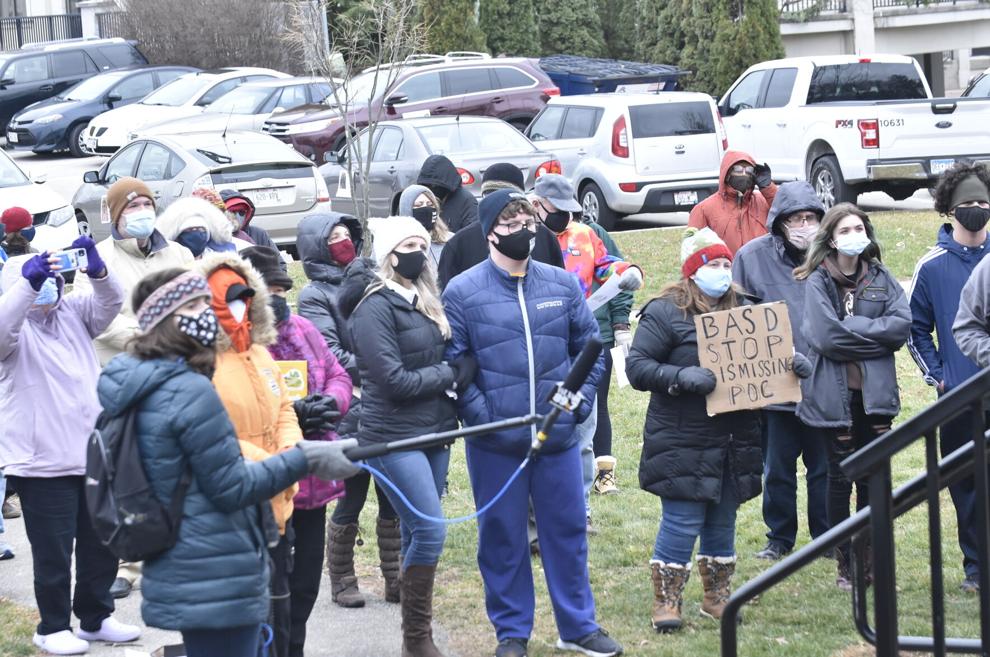 Preston Allred shares his experiences at Burlington schools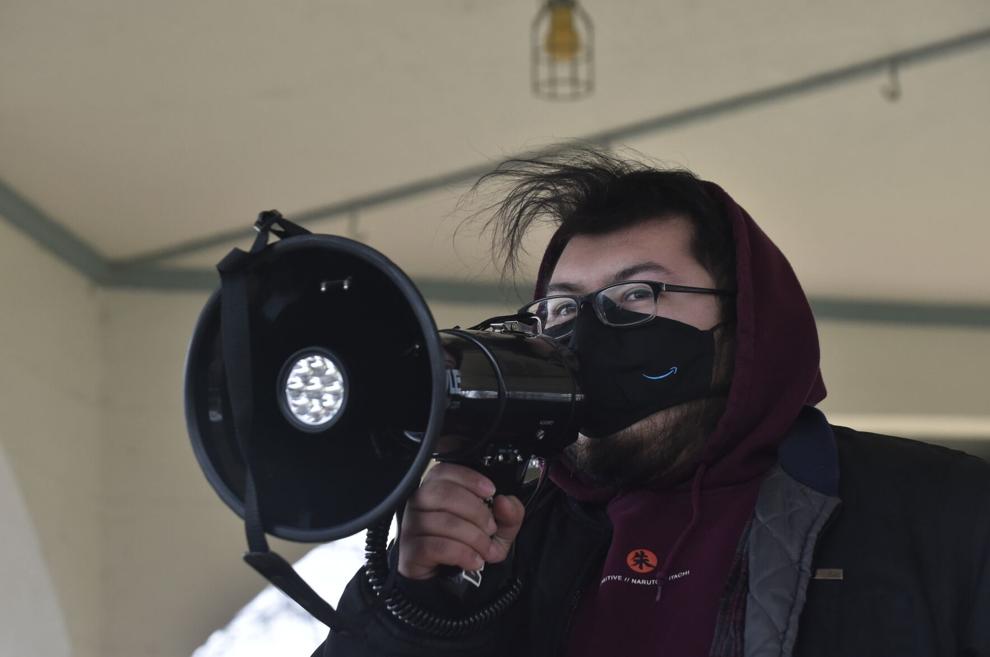 BCDR member Amy Krueger speaks into a megaphone, calling on Burlington to stand up to racism and for the Burlington Area School District to take the lead in that effort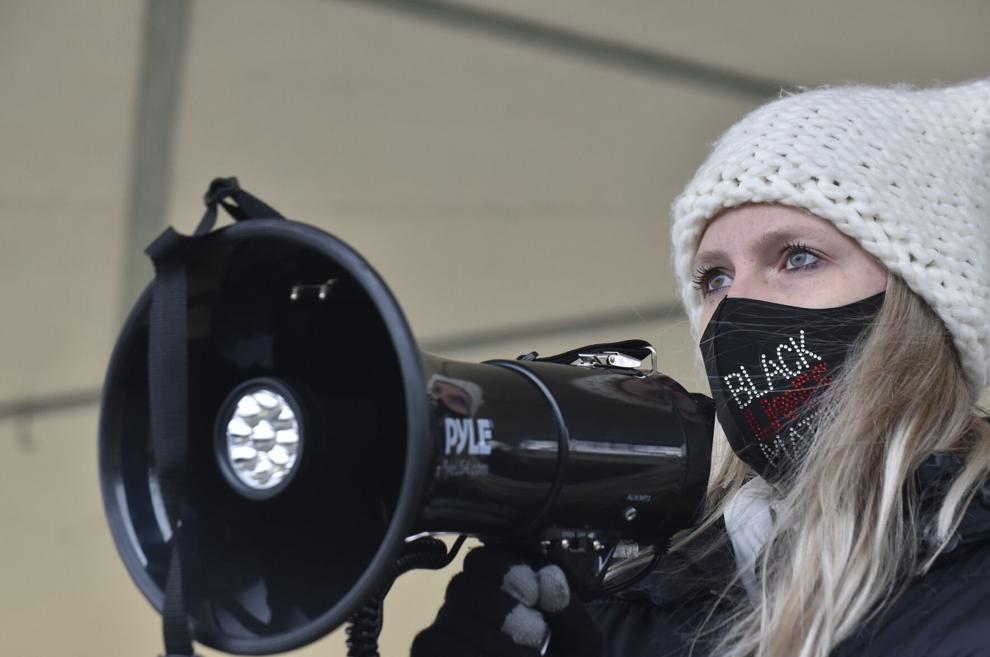 BCDR President Darnisha Garbade answers questions ahead of caravan protest in Burlington
Opening prayers from Nov. 30 Black Education Matters Demonstration in Burlington
Darnisha Garbade bows her head in prayer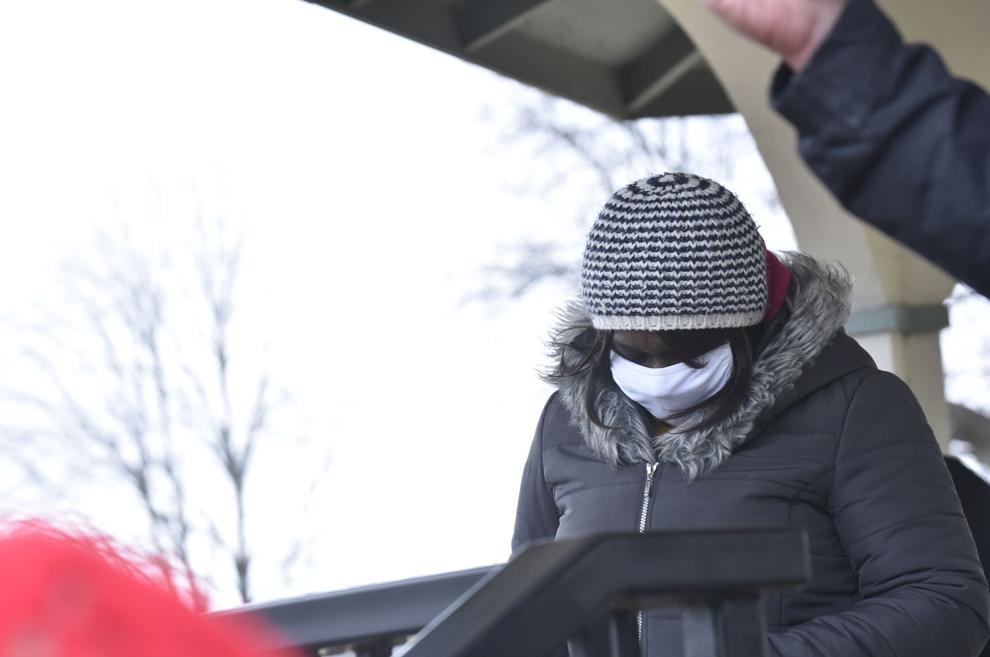 Evangelical Lutheran Church of America Bishop Paul Erickson of Milwaukee leads a prayer and calls for solidarity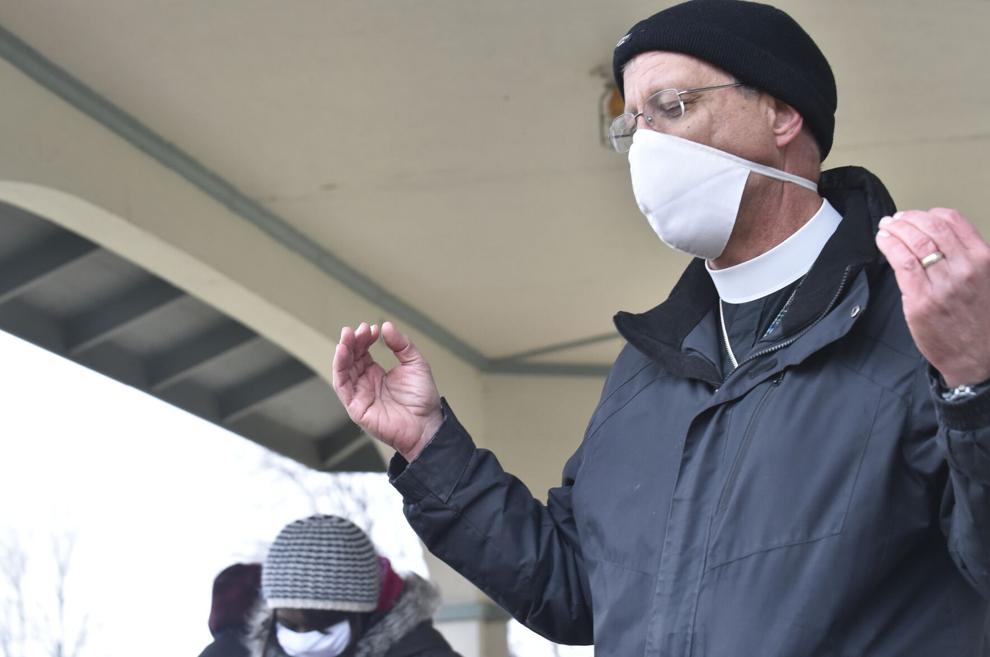 Black Lives Matter mask on a pastor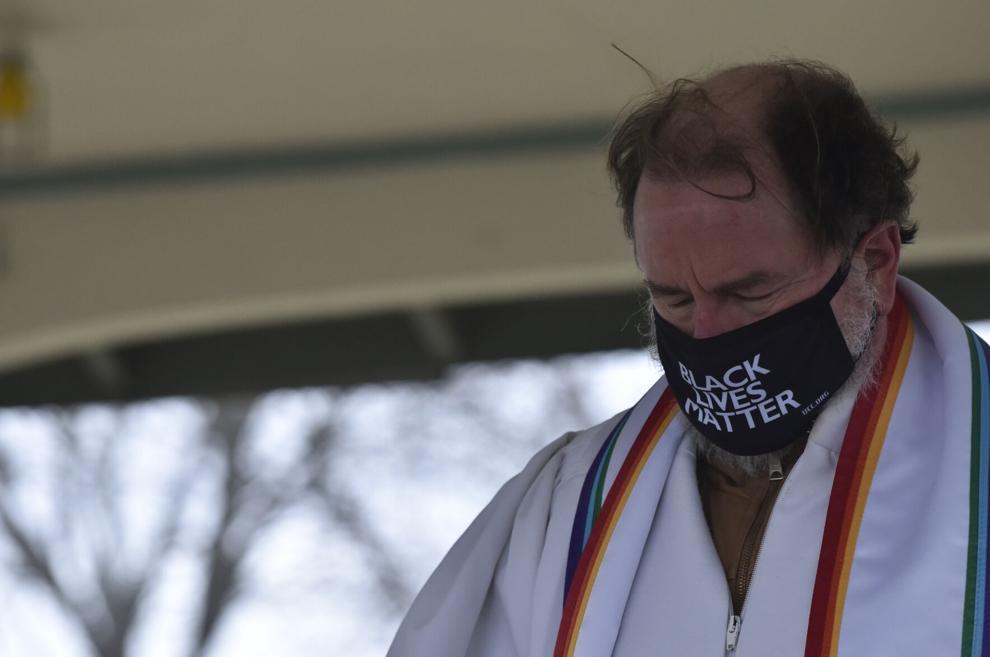 Pastor Elizabeth of Burlington leads a prayer asking God "to bring justice, to bring peace, to bring healing into our broken and hurting world."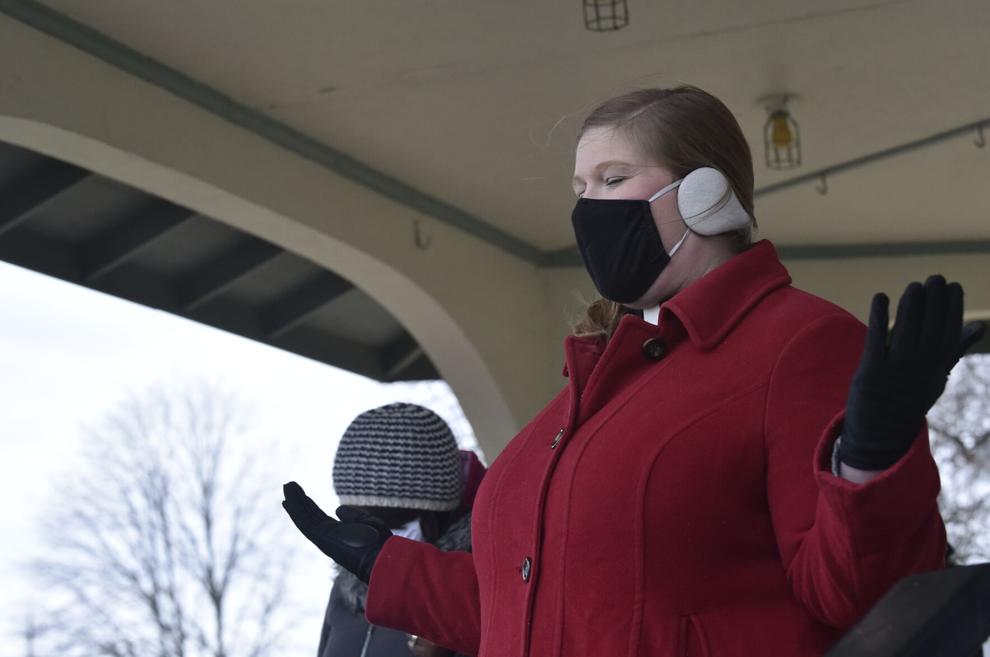 Racine Women for Racial Justice supports Burlington Coalition for Dismantling Racism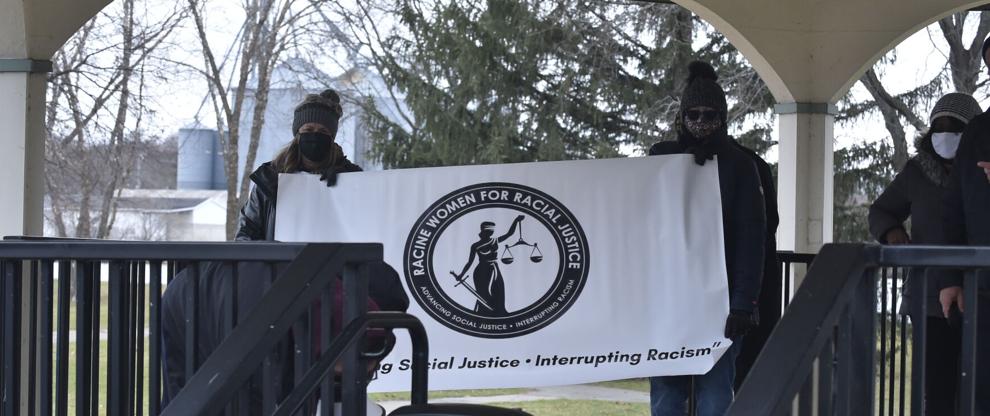 Black Education Matters Demonstration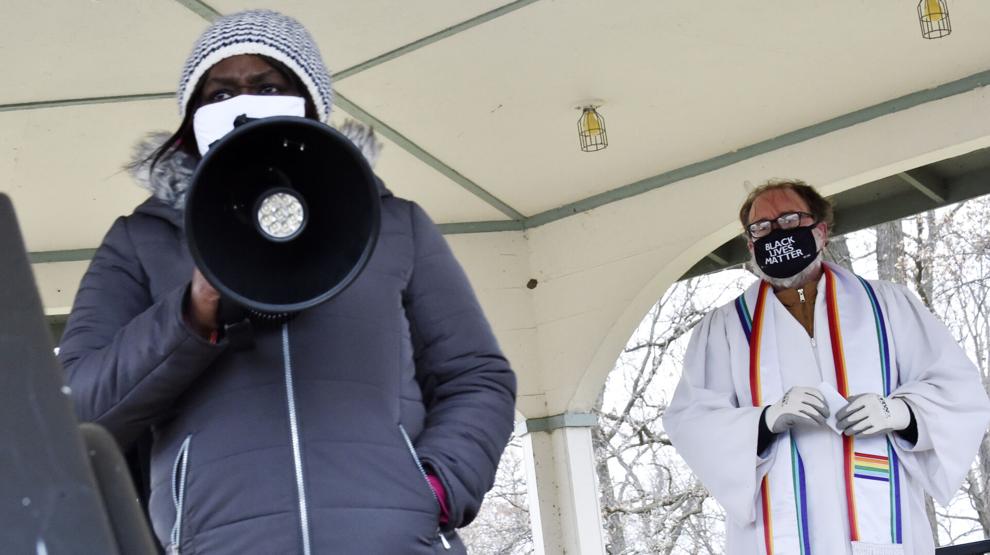 BCDR President Darnisha Garbade takes questions from the press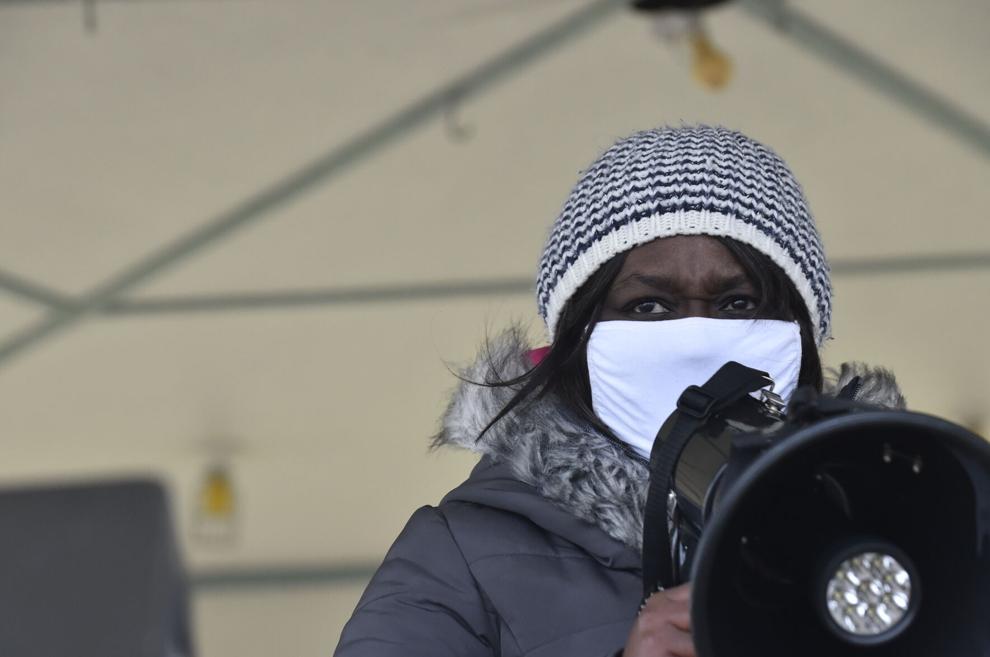 Pastor Ernest Nia asks God to intercede in fight against racism in Burlington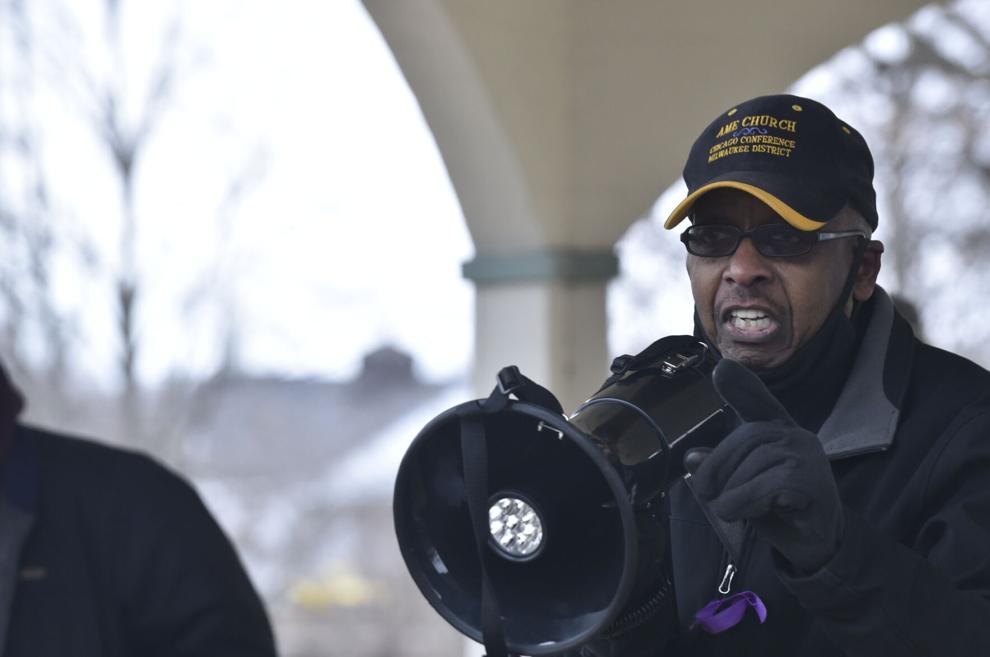 Man wears International Union of Bricklayers and Allied Craftworkers mask to Black Education Matters Demonstration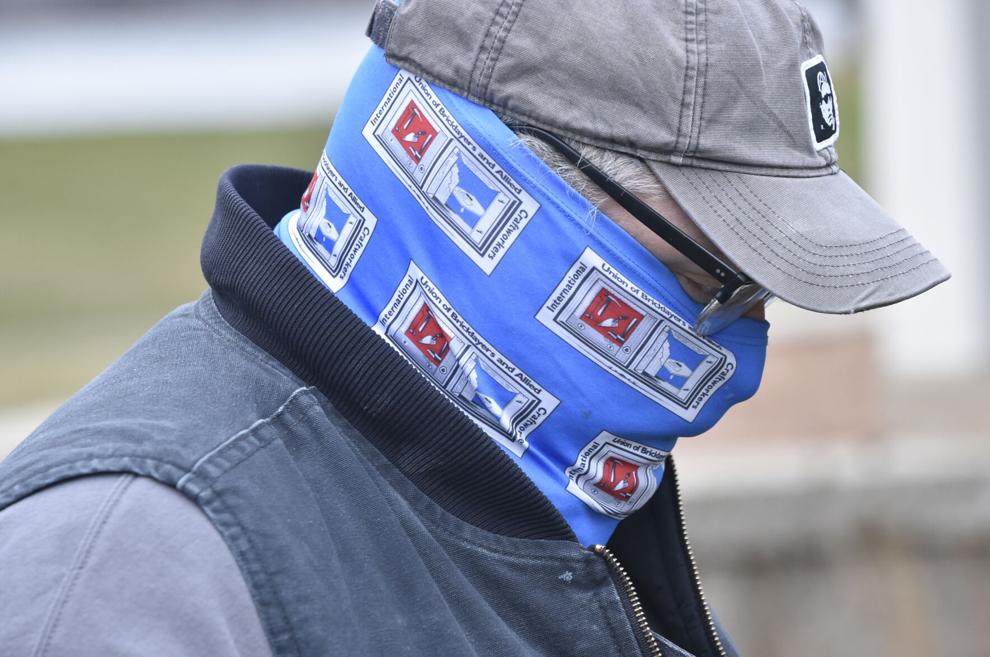 Pastor holds sign reading "Black lives are sacred"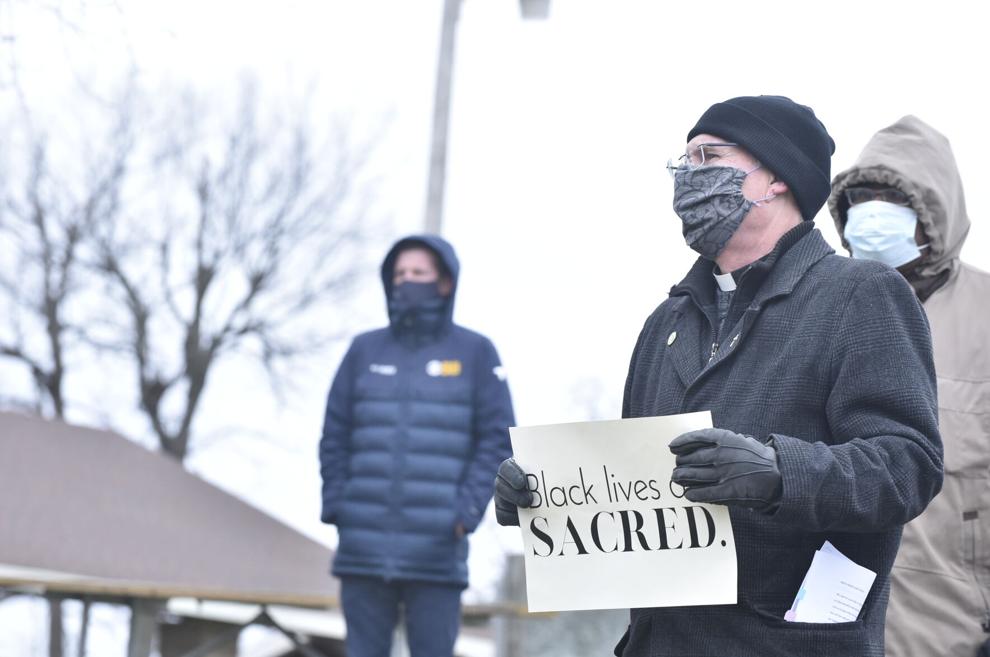 Amy Krueger, Burlington Coalition for Dismantling Racism member, speaks ahead of Nov. 30 car caravan
'WE WILL BE HEARD'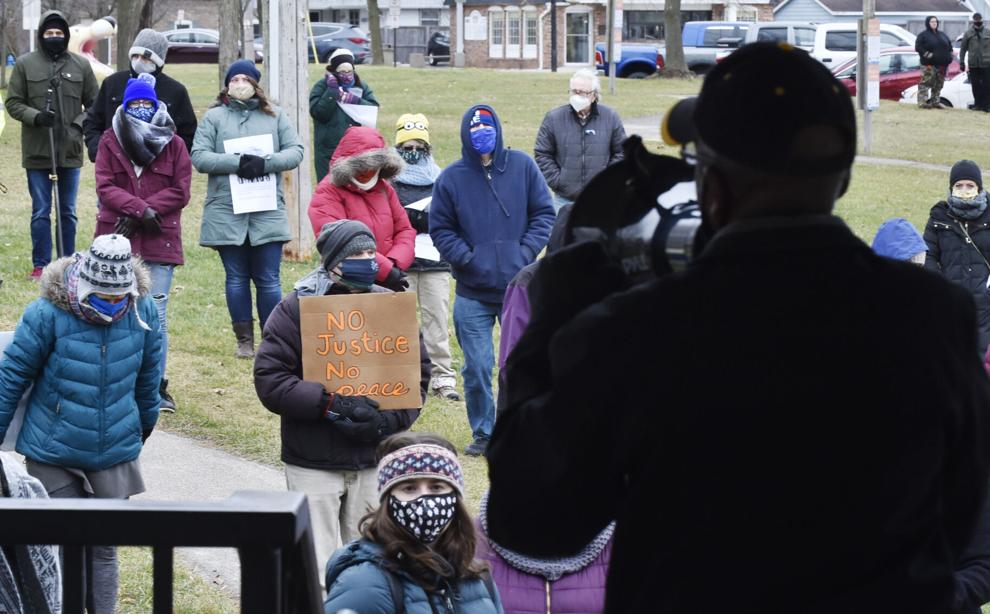 'WE WILL BE HEARD'