Several restaurants closed temporarily because of the coronavirus have reopened or are making plans to reopen soon.
At least a half-dozen dining establishments in the Lake Geneva region announced temporary closures in the past three weeks, because employees or others had contracted the virus.
Other restaurants closed out of precaution to guard against spreading the coronavirus, also known as COVID-19.
Popeye's restaurant, 811 Wrigley Drive in Lake Geneva, one of the first to close its doors, reopened June 29 and has resumed operations under new virus safety guidelines.
Owner Dimitri Anagnos said the restaurant underwent an extensive cleaning, and employees are required to wear face masks, have their temperature taken before each shift, and are prohibited from working if they have the virus symptoms.
Tables inside Popeye's have been set six feet apart, and no more than six people are allowed at a table. Indoor seating has been reduced to about 35 percent capacity.
"We feel we have a solid plan in place," Anagnos said. "We want to make sure we have a safe environment for our employees and our guests."
Anagnos said the restaurant will be closed every Tuesday for deep cleaning, and management will educate employees about the risks of spreading COVID-19.
"We tell them to think about the other person," he said. "We tell them to think about their grandmothers and children, and how this could trickle down."
Speedo's Harborside Pub & Grill, 100 Broad St. in Lake Geneva, planned to reopen during the Fourth of July weekend.
Owner Spyro Condos said the property underwent cleaning by a local sanitization company, and all employees must be tested for COVID-19 and produce a negative test before they can return to work.
Employees will continue to be required to wear face masks at Speedo's. Dining room tables will be placed six feet apart, and indoor dining will be limited to 25 percent seating capacity.
Simple Café 525 Broad St., Lake Geneva, has been closed since June 26 after two employees contracted the coronavirus.
Co-owner Tom Hartz said no decision will be made on when Simple Cafe will reopen until all employees have been tested. About 40 people currently work at the restaurant.
"We're having rigorous testing done on our employees," Hartz said. "We don't have all the test results back yet."
The restaurant already had safety precautions in place, including spacing tables six feet apart, reducing indoor seating capacity to 50 percent, requiring employees to wear face masks, using paper menus and removing condiments from the tables.
Hartz said additional precautions may be put in place when the restaurant reopens, including requiring customers to wear face masks.
"We have to see how our employees feel when we get the tests back," he said.
Next Door Pub, 411 Interchange North, Lake Geneva, closed its doors July 2 after an employee tested positive for the coronavirus.
Representatives from the restaurant said they planned to reopen July 10 after a deep cleaning and sanitizing of the property.
"Although we are not required to close, we feel like this is the most responsible decision for both our employees and our valued customers," Next Door Pub said in a statement.
Others that have closed and since reopened include Pier 290 in Williams Bay and Chuck's Lakeshore Inn in Fontana.
Shoppers return to Main Street during pandemic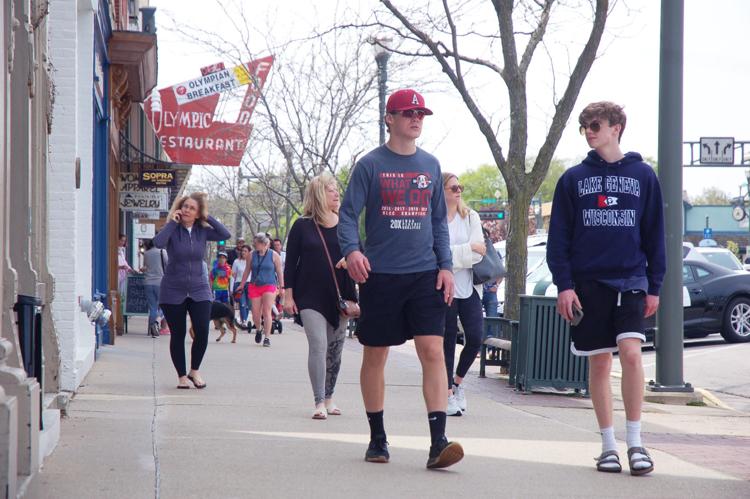 Shoppers in Christine's Gift Shop in Lake Geneva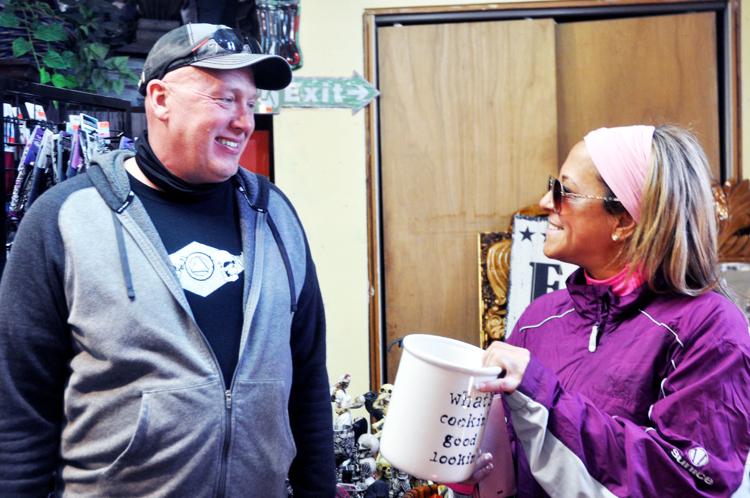 Cars line up heading into downtown Lake Geneva
Customers wait in line at Kilwins candy shop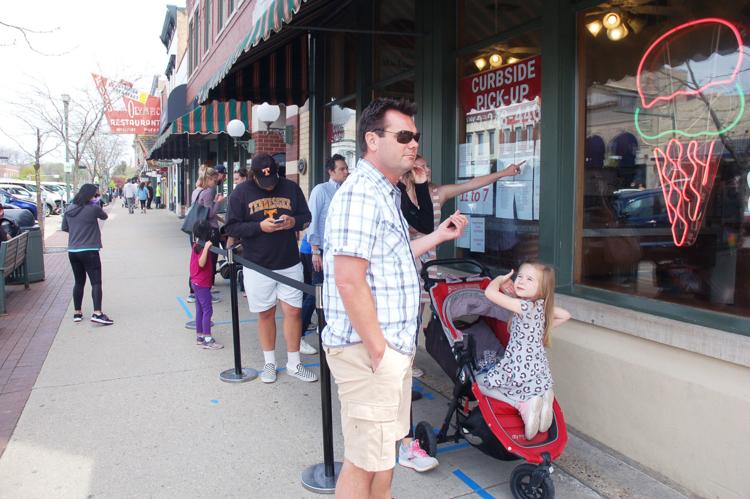 Leather Accents owner Linda Longwell wears face mask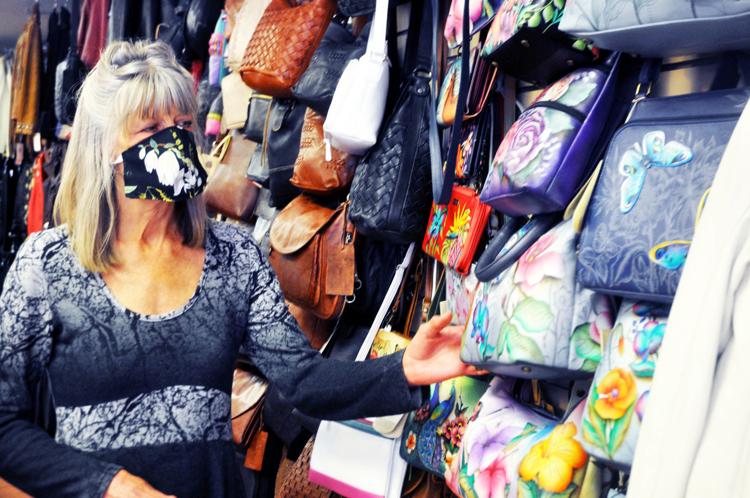 Oakfire restaurant crowd poses for a picture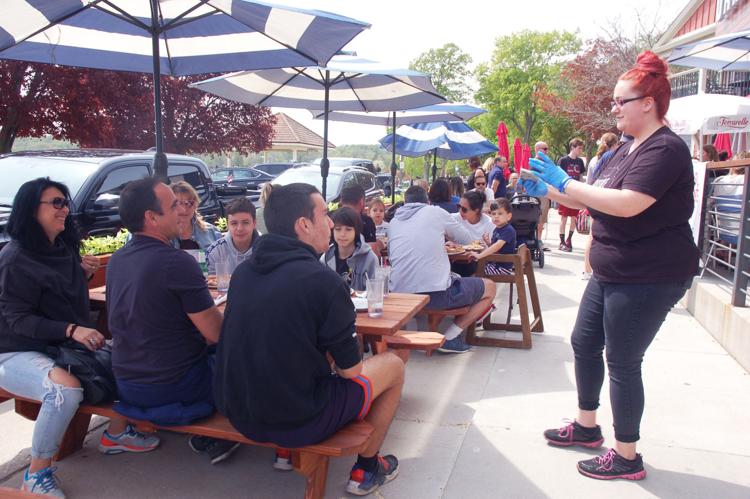 Woman relaxes on bench with her bulldog on Broad Street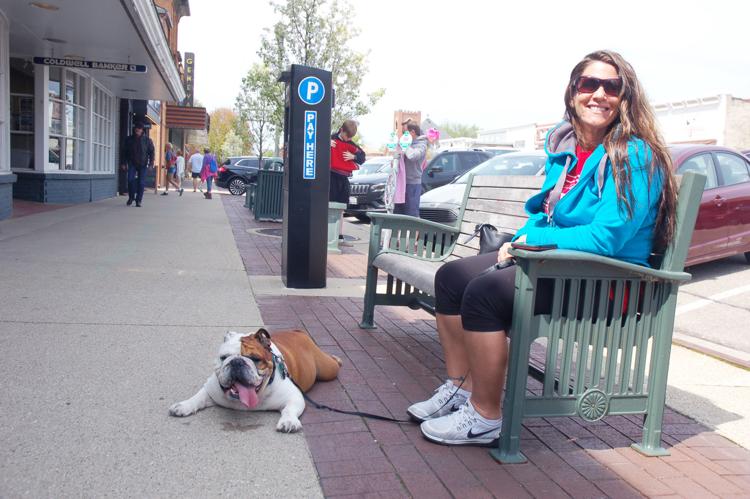 Overland Sheepskin employees prepare for returning shoppers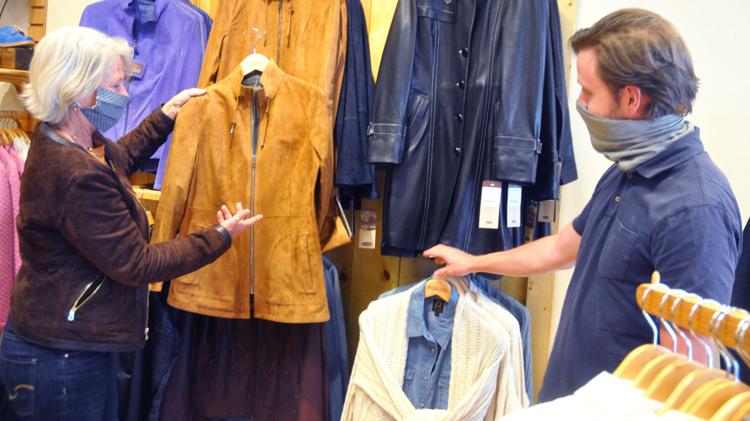 Visitors wear face masks in Library Park in Lake Geneva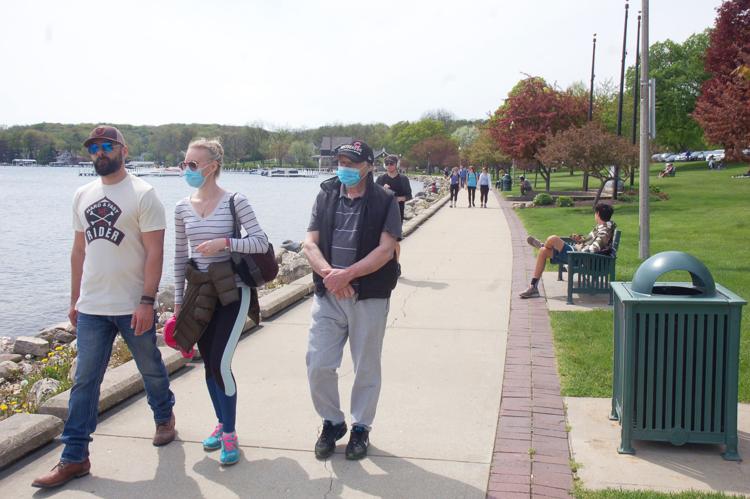 Candle shop worker gets candles ready for shoppers
Shoppers seek return to normalcy in downtown Lake Geneva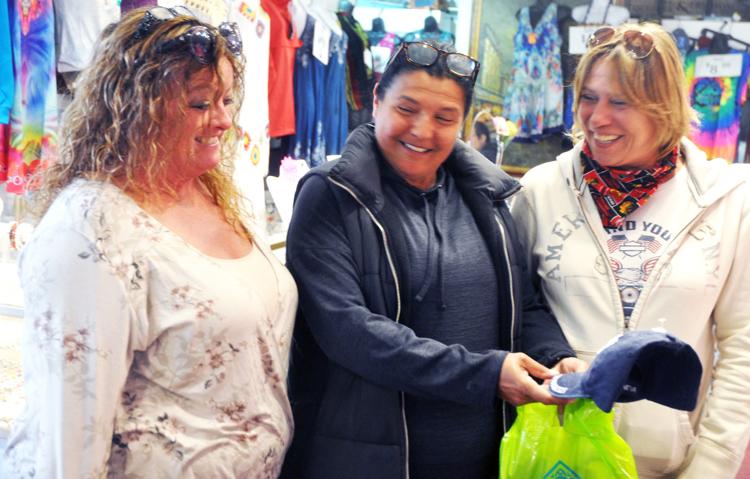 Main Street draws crowds without face masks during public health crisis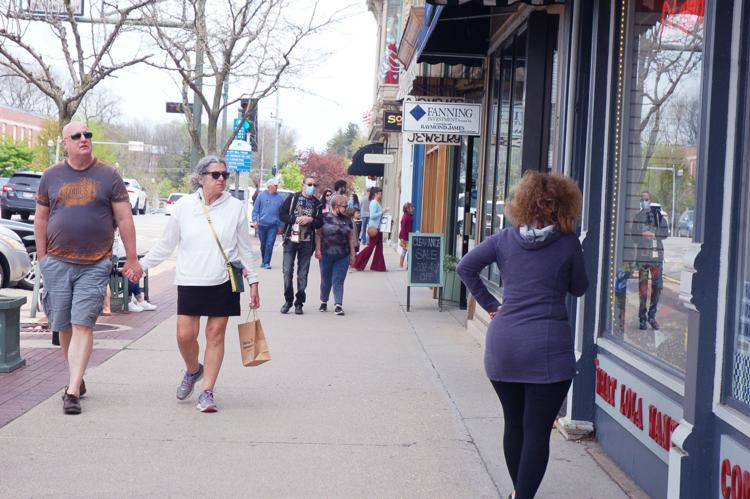 Bookstore employee wears face mask as stores reopen during pandemic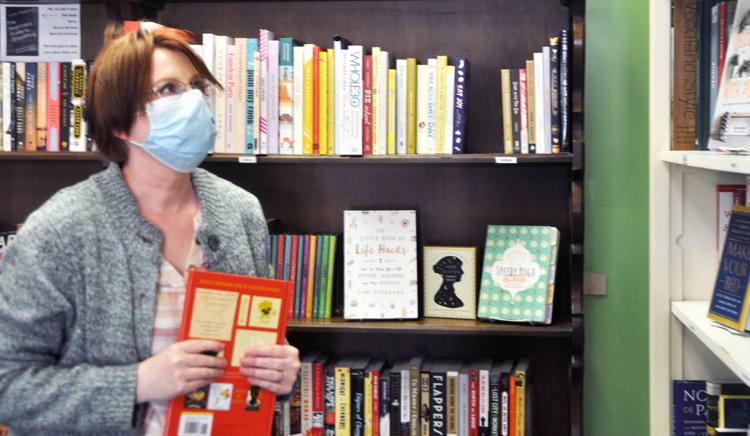 Popeye's outdoor patio fills up during first Saturday back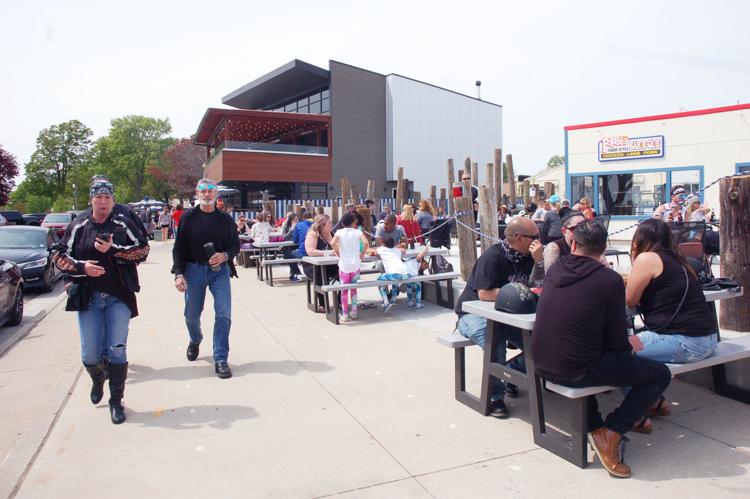 Get local news delivered to your inbox!
Subscribe to our Daily Headlines newsletter.