For the second time this season, Lake Geneva's popular Riviera Beach is losing top staff in a dispute related to the coronavirus pandemic.
First, beach supervisor George Steffen resigned after 40 years on the job to protest the city's decision to reopen the beach despite the risk of spreading the coronavirus.
Now, interim supervisor Yeager Borchert has resigned in what he describes as a pay dispute, partly because he believes beach workers should earn more during the public health crisis.
Borchert's brother also has resigned as a beach attendant, and Borchert believes a third employee has stepped aside, too.
"We didn't feel respected or appreciated or listened to," Borchert said.
The turmoil occurs as city-owned Riviera Beach is reopening as a popular summer tourist attraction under new public health guidelines and warnings stemming from the coronavirus.
Harbormaster Linda Frame, who oversees the beach operation, said she believed that Borchert had resigned to focus on his school work. Frame said she was unaware of any employee feeling dissatisfied with their pay or job responsibilities.
"The staff is very happy," Frame said. "Everyone is a team player. They love it down there."
Six people work as attendants at Riviera Beach, and two new hires are scheduled to join the staff within the next two weeks. Lifeguards work for the Water Safety Patrol, a separate organization from the city.
After closing the beach to the public to control the spread of the coronavirus, a divided Lake Geneva City Council voted May 19 to reopen the beach. Some aldermen opposed the move out of concerns that it would risk spreading the contagious virus.
Steffen, who had been the beach manager for 40 years, resigned his position in protest. And assistant beach supervisor Joe Clifford has refused to report for work until July, also because of the coronavirus.
Yeager Borchert, 19, of Twin Lakes, was named interim beach supervisor, but he resigned as a city employee on May 31.
City records show that Steffen was paid $14.30 an hour, while Clifford was earning $13.59 an hour.
Borchert said he was asked to take the beach supervisor job for $11.36 an hour.
He said he resigned because he was unable to secure a pay raise for himself and for some other returning employees.
With the staff having to work under the threat of the coronavirus and having extra duties such as cleaning restrooms, he wanted employee pay to be increased from $9.86 an hour to $11 an hour.
Borchert said returning employees usually get raises of 25 cent to 50 cents an hour, but that was not the case this season.
"They were making the same as the newcomers," he said.
Borchert's brother, Louden Borchert, 17, said he quit his beach attendant job because of a lack of a pay raise, because of additional responsibilities and because of having to work during the coronavirus.
Louden was in his third year as a beach worker.
"We wanted a pay raise, because we feel we are essential employees to Lake Geneva," he said. "The beach is a main source of revenue for Lake Geneva."
Admission to Riviera Beach is $8 for adults and $4 for children.
Jennifer Johnson, who is in her second year working at the beach, has been named interim beach supervisor to replace Yeager Borchert.
Johnson, 16, of Lake Geneva, said as interim superintendent she supervises the beach attendants, helps open and close the beach for public use, and manages the beach's financial books.
Johnson said she has enjoyed working at Riviera Beach, and she looks forward to serving as interim supervisor.
"I'm excited," she said. "I love working down here."
Johnson said beach workers are required to maintain restrooms this year, but other city crews offer assistance when the beach is busy.
"We do what we can to help the city out," she said.
Because of the coronavirus, city officials have instructed beach staff to limit attendance at Riviera Beach to 300 people at a time, and also to encourage beach goers to maintain a six-foot distance between themselves and other groups.
Frame said operations are going smoothly under Johnson as the new interim supervisor.
"She's doing a terrific job," Frame said. "We've got a good team down there. They all help each other out."
Frame said she thought Yeager Borchert had done a good job, too.
"There's no ill will," she said. "I understand he has other priorities."
Both Yeager Borchert and Louden Borchert said Frame understood their reasons for resigning. They both voiced conciliatory words for the city's harbormaster.
"She was a great boss," Yeager said. "She understood where I was coming from."
Louden Borchert said Frame seemed to expect him to quit, too, after his brother stepped down.
"She was not mad," he said. "She was understanding."
Shoppers return to Main Street during pandemic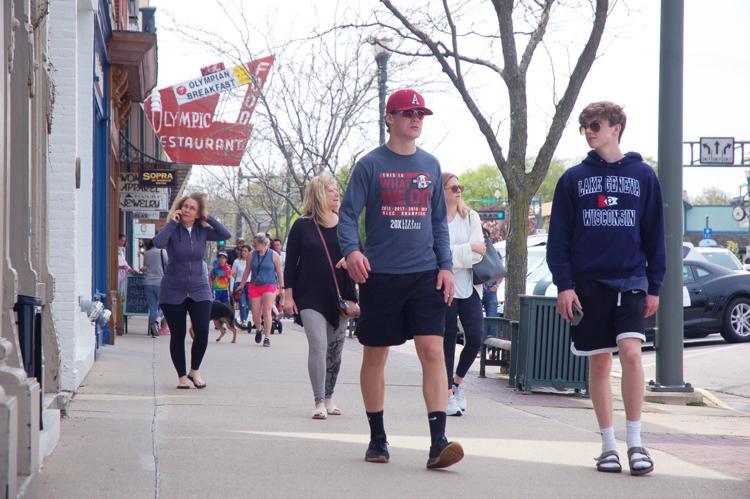 Shoppers in Christine's Gift Shop in Lake Geneva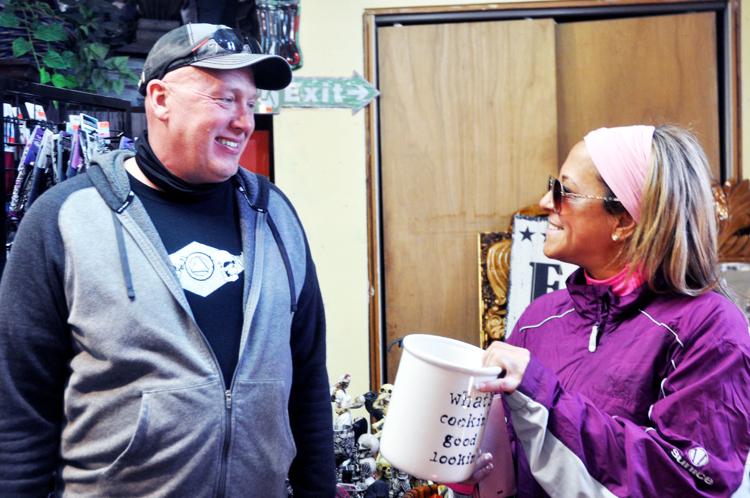 Cars line up heading into downtown Lake Geneva
Customers wait in line at Kilwins candy shop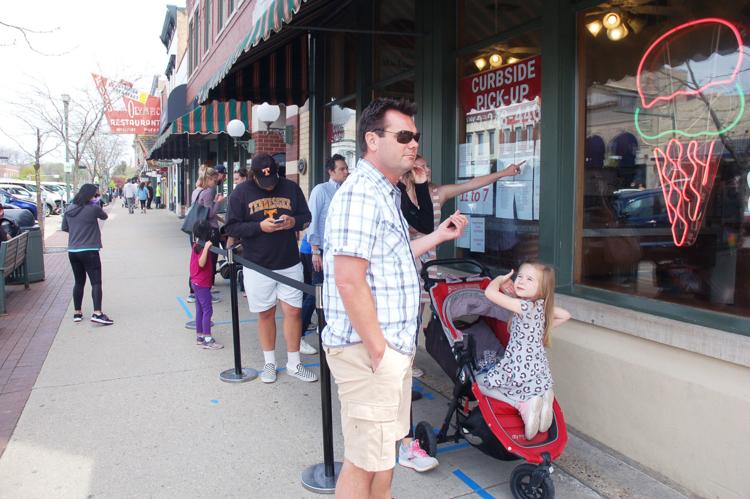 Leather Accents owner Linda Longwell wears face mask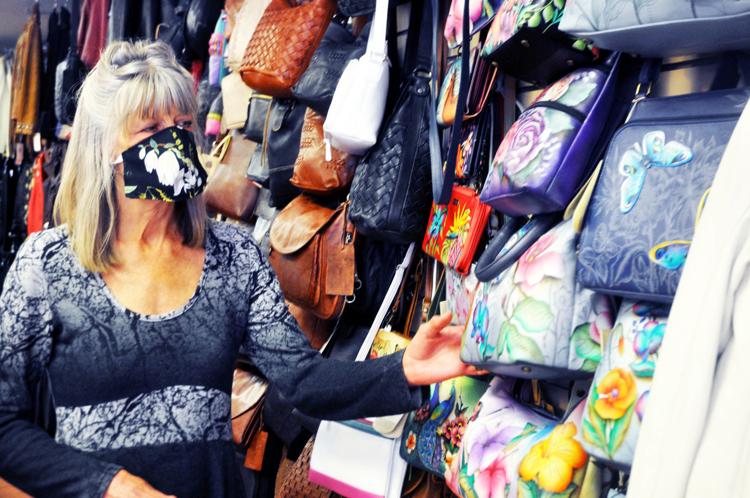 Oakfire restaurant crowd poses for a picture
Woman relaxes on bench with her bulldog on Broad Street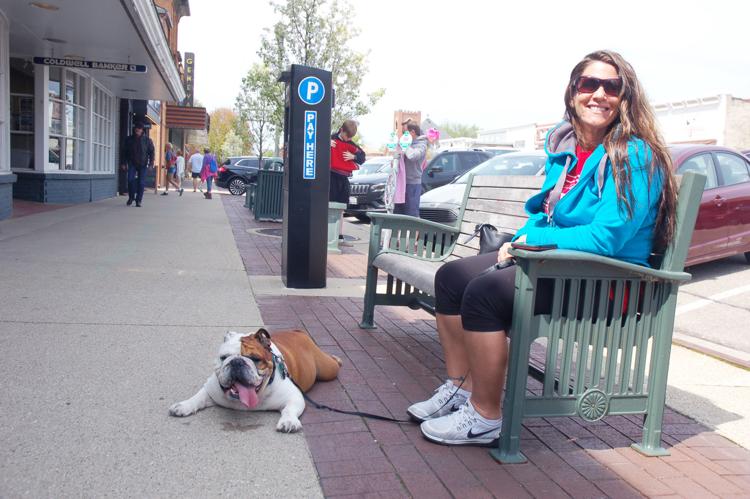 Overland Sheepskin employees prepare for returning shoppers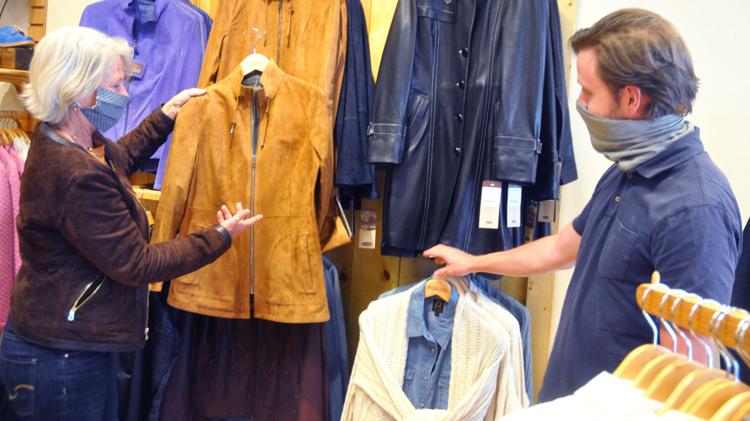 Visitors wear face masks in Library Park in Lake Geneva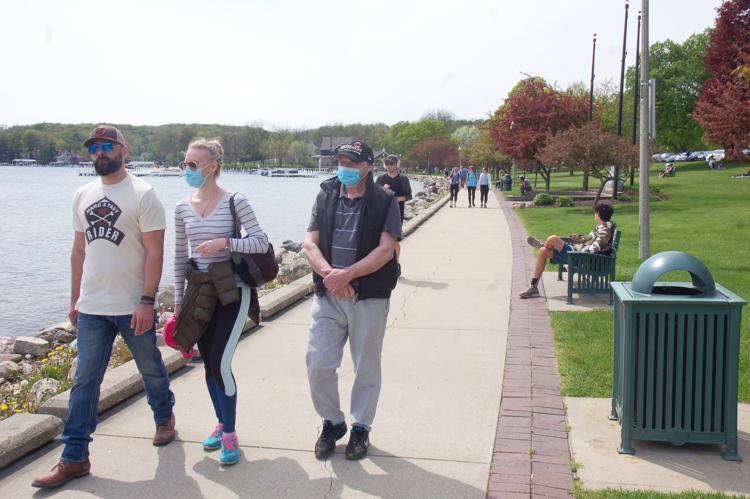 Candle shop worker gets candles ready for shoppers
Shoppers seek return to normalcy in downtown Lake Geneva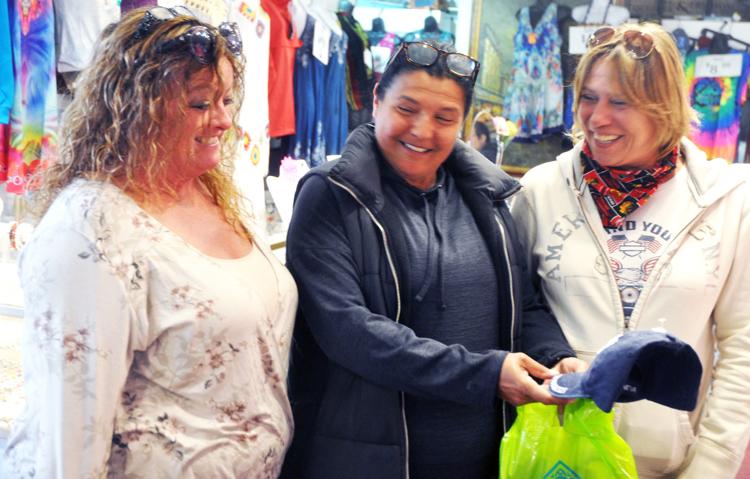 Main Street draws crowds without face masks during public health crisis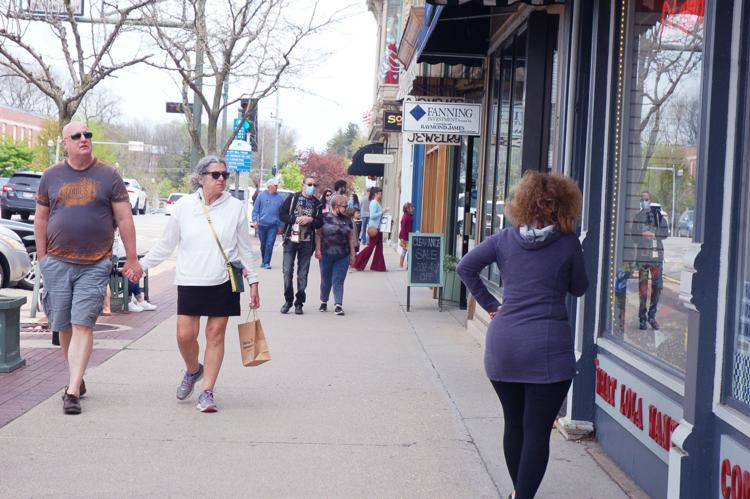 Bookstore employee wears face mask as stores reopen during pandemic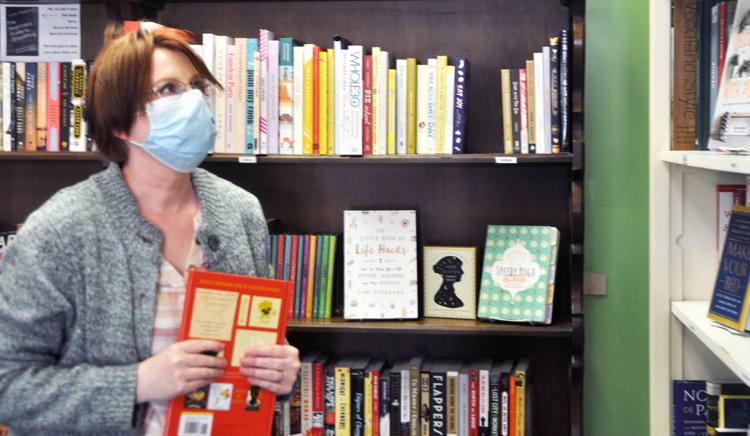 Popeye's outdoor patio fills up during first Saturday back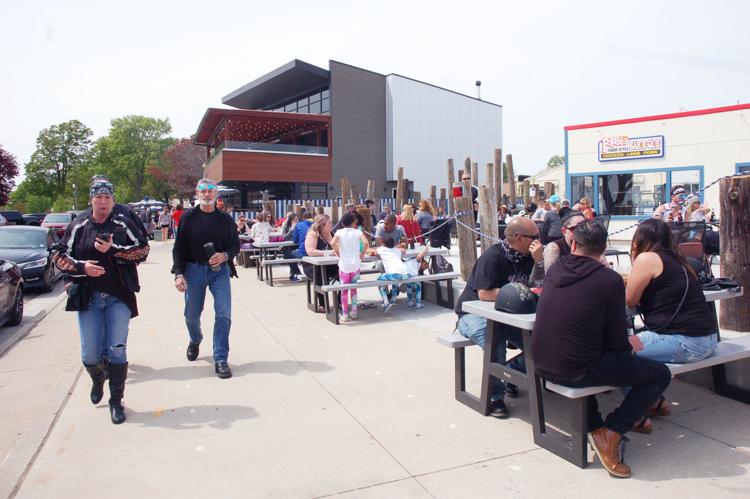 Get local news delivered to your inbox!
Subscribe to our Daily Headlines newsletter.