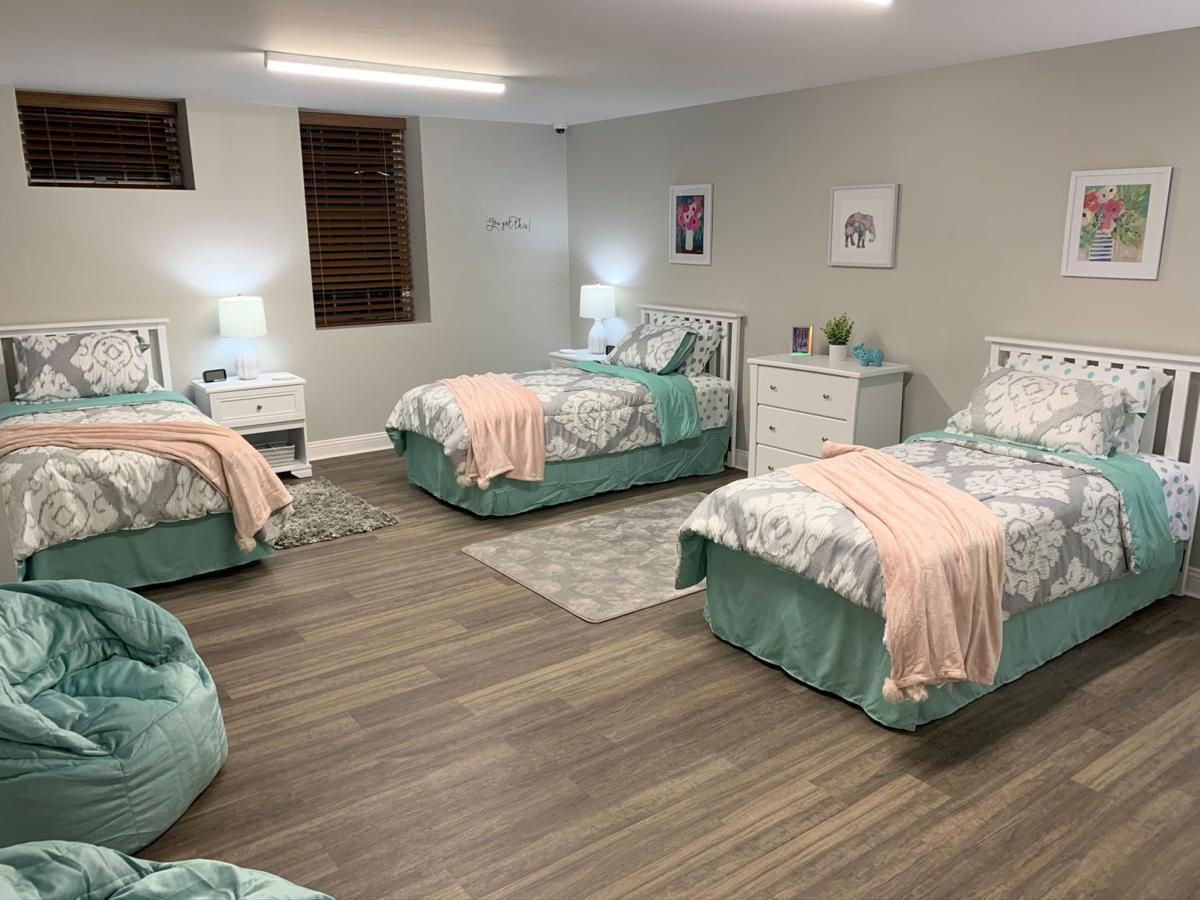 KENOSHA — A community project involving years of volunteer labor and support is finally complete.
Selah Freedom, a Florida-based charity organization with a mission to end sex trafficking, recently opened its newest, and largest, safe house at an undisclosed Kenosha County location.
Volunteers spent more than two years transforming a crumbling 7,700-square-foot building into a charming, fully staffed, 24-hour facility.
It will offer a safe residential program for those rescued from sex trafficking, implementing numerous core initiatives in educational planning, job placement, trauma therapy, life skills and medical assistance.
Kenosha was chosen for a safe house because of its location between Chicago and Milwaukee, a 90-mile corridor overflowing with sex traffickers and victims. Selah Freedom has a safe house in Chicago, which is at capacity, and four others operating in Florida.
Selah Freedom celebrated Kenosha's grand opening Nov. 3 with more than 150 volunteers and invited guests.
"It's been a labor of love," said Sarah Frazer, Selah Freedom's regional director of residential programming. "This party was to honor all of the men and women who donated their time, energy and resources."
The 1920s-era building, which was gifted to the organization, required significantly more work than originally planned, when mold and water damage was discovered.
Selah Freedom launched a nationwide fundraising effort for the project, while local subcontractors generously donated supplies and their service.
Volunteers from numerous local organizations assisted with demolition, flooring, painting, landscaping and other jobs. Groups were invited to "adopt" rooms and decorate with matching furniture, accents and decor.
The open-concept design boasts nearly two-dozen rooms, including nine bedrooms, 20 beds, four bathrooms, a sprawling lower-level kitchen, commons area, workout facility and an office for staff members and volunteers.
"It's beautiful," Frazer said. "We don't want these houses to feel like a hospital or jail or treatment center. We want it to feel like a home and let the girls know they are worth having a beautiful place. They've experienced terrible trauma over their lives from the time they were very young."
Frazer said the majority of the girls entered the sex trafficking industry between ages 12 to 14. All of them have reported being sexually abused as young children, according to Frazer.
"Typically, these girls ran away as teenagers," she said. "Running away is when they find themselves vulnerable to traffickers. They are usually approached within 48 hours by a skilled trafficker who then manipulates them and either forces them or coerces them into selling themselves."
Sex trafficking is the second-largest organized crime behind drug trafficking. While buying and selling drugs involves a consumable product, humans can be continually exploited, with victims forced to have sex 15 to 40 times a day.
Every year, more than 300,000 American children are trafficked.
The Kenosha safehouse is for residents age 18 and older. It will serve primarily as an assessment house, where survivors enroll into a four- to six-week program before transitioning into a long-term residential house.
"Our facility serves 18 plus (years old) because there are already a lot of resources for minors," Frazer said. "When we started this organization, there was a mindset that once they're 18 years old and adults, it's their choice.
"We found that most of the trafficking, even though we're getting them at 18-plus, it started when they were much younger and didn't know anything different. When they're at a place to get help, they've already been arrested or the trafficker has been busted."
Even though the project is complete, Selah Freedom is still in need of volunteers to work with the residents. Those interested must pass a background check, sign a confidentiality agreement and complete a training course.
"We invite volunteers to come in and work with them," Frazer said. "Although they have professional services and counselors, volunteers can come in and cook with them or teach them how to do a craft or organize a sewing group. Whatever the volunteer is good at, we want them to come in and be a part of it."