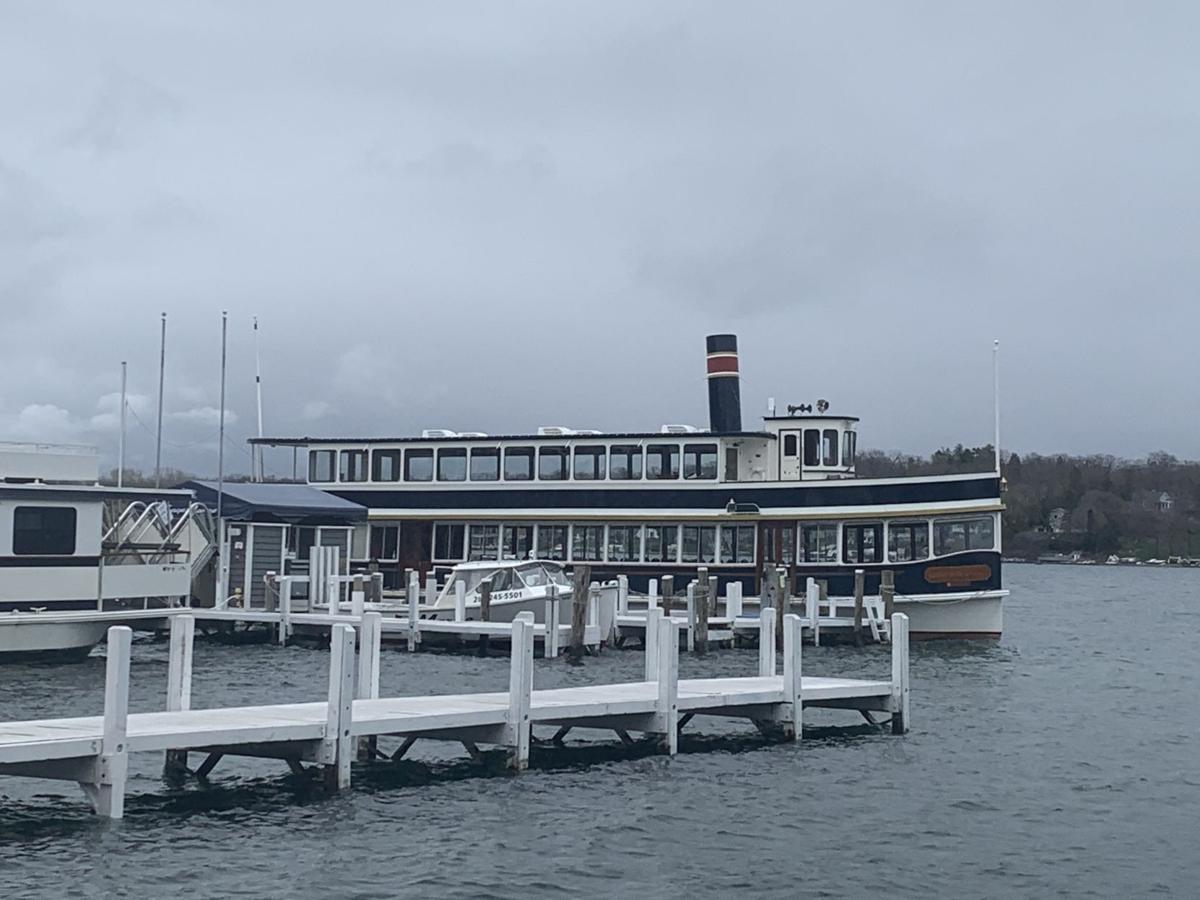 Several out of this world events are set to return to the Lake Geneva area this year.
Officials from the nonprofit group Geneva Lake Astrophysics and STEAM of Williams Bay plan to host four star parties at area parks this summer. The star parties feature telescope observations, informational booths and other science-related activities where people can learn about stars and other celestial objects.
Adam McCulloch, outreach specialist for Geneva Lake Astrophysics and STEAM, announced the upcoming events during the April 12 Lake Geneva Tourism Commission meeting.
McCulloch said star parties will be held in June, July, August and September, but no official dates were announced during the meeting. He said the events will be held on a Sunday, Monday or Thursday evening to encourage more extended weekend stays in the City of Lake Geneva.
The June event will be a general star party in which attendees will be able to view stars and planets through telescopes and participate in hands-on educational activities.
"We have telescopes where people can observe galaxies," McCulloch said. "Mars will be up, and you will be able to see all kinds of constellations from the Lake Geneva area."
McCulloch said they are still looking for a location for the June star party.
"We had originally planned to do it at the Big Foot Beach State Park, but their current limitations are 50 people per day. So we had to switch gears, and we have been reaching out to a couple of other locations," McCulloch said. "More than likely, we will reserve one of the parks in the area."
The July star party is set to be held at Dunn Field and will honor the 50th anniversary of the Apollo 15 moon landing and will feature information and activities related to space travel.
McCulloch said he plans to schedule a guest speaker for the July event.
"What we would like to do is get someone with a NASA background or someone along those lines to talk about rocketry and the Apollo missions," McCulloch said. "There's a couple of people we're reaching out to and in talks with right now."
McCulloch said Geneva Lake Astrophysics and STEAM plans to partner with Lake Geneva Cruise Line for the August event, in which participates will be able to view the Perseid meteor shower during a Geneva Lake boat cruise.
"You will be able to observe the Perseid meteor shower from the Lake Geneva cruise," McCulloch said. "You will learn about the meteor shower, learn about some of the constellations and enjoy some other activities along with that."
The September star party will be held at Library Park, next to the Lake Geneva Public Library, 918 W. Main St., and will feature the "autumnal equinox" in which people will learn about the changing of the seasons and participate in stargazing activities.
"Jupiter and Saturn will be up during that one," McCulloch said. "That's always a crowd pleaser. If you've never seen them through a telescope, you definitely need to check it out this summer."
After some discussion, the tourism commission on April 12 unanimously approved to award a $4,700 grant to Geneva Lake Astrophysics and STEAM to help them market the event and to help pay for guest speakers and sign language interpreters.
Brian Waspi, chairperson for the tourism commission, said the star parties have attracted many visitors to the Lake Geneva area during the past few years.
"These have been fantastic events," Waspi said. "They're overnight. They're over late, so obviously people definitely will be staying overnight."
The Geneva Lake Astrophysics group has hosted star parties in the area during the past two years.
The group previously conducted the star parties at Yerkes Observatory in Williams Bay for several years, but the events have had to be moved in recent years and the observatory is currently undergoing renovations.
McCulloch said the group hosted four star parties at the Riviera in 2019, but could only conduct two star parties last year because of concerns related to coronavirus.
"COVID kind of threw a wrench into our plans," McCulloch said. "We were able to do two events that were COVID safe— taking certain precautions, cleaning equipment and following all the social distancing measures. Now we're back again and we're excited with COVID hopefully wrapping up and just following similar safety measures to be safe."