In the age of the coronavirus pandemic, some Lake Geneva businesses are requiring customers to wear face masks — and are paying a price as a result.
Customers who feel infringed upon by the public health safeguard are sometimes taken aback by being told to wear a face mask. And some take their business elsewhere.
Store owner Thomas George, who owns Brick & Mortar home furnishings and other downtown shops, said he has seen customers turn around and leave because of his face mask requirement.
"Some people don't want to wear a mask — we respect that," George said. "It's their right."
There are plenty of shops and tourist attractions in Lake Geneva where customers are asked, or gently encouraged, to wear a face mask. Not many are making it mandatory.
Those that do insist are incurring the wrath of shoppers who feel like going mask-less should not keep them out of certain businesses.
Visitors Melissa Borst and Michelle Thompson were not pleased to find a sign at the entrance to Twelfth & Brown boutique store directing them to wear face masks inside.
As it happened, both women already were wearing face masks. But they were not pleased to find Twelfth & Brown turning them away if they elected to ditch the masks.
"I probably would have bypassed the store," Borst said. "That's just my personal opinion."
Thompson agreed: "We don't like it. It takes away from the whole experience. It's almost not worth it."
Face masks have become one of the most recognizable symbols of the coronavirus pandemic, as public health officials urge people to wear face coverings as a way of avoiding spreading the contagious bug.
But as the public health outbreak has grown political and controversial, so, too, has the personal choice of wearing a mask — and the decision by some business owners to require it.
Cornerstone Shop & Gallery in Lake Geneva has a sign posted on its door telling customers to put on a face mask before entering.
Karin Bennett, co-owner of the store, said most shoppers have no objection. But some are not willing to wear a mask, and they usually turn around and walk away.
"I don't think it was their intention to shop, anyway," Bennett said. "I just think they wanted to come in and browse."
Among those mandating face masks, some are not willing to enforce the requirement entirely.
Kevin Fleming, co-owner of Fleming's Ltd., said he requires customers to wear face masks — although he will not tell them to leave the store if they decide to ignore him.
Fleming said most customers are happy to comply.
"It's for the health of our customers," he said. "It's for the health of my employees, and it's for the health of anyone who comes in the store."
Lake Geneva has come under widespread scrutiny since businesses reopened in mid-May and large crowds of tourists have arrived, largely without abiding by public health cautions to wear masks and maintain safe distancing from one another.
A national group that grades communities on how well they are conforming to coronavirus safeguards gave Lake Geneva and the rest of Walworth County a failing grade of "F."
One business in Lake Geneva is mandating face masks among customers even though the business is outdoors.
Lake Geneva Ziplines & Adventures requires patrons to wear face masks as they enjoy the ziplining thrill-ride experience.
Eric Howden, general manager of the business, said face masks are required because of the close proximity that tour guides share with customers during the zipline adventure.
"The nature of the activity requires participants and staff to be close to each other," he said.
Although most people do not seem to mind, Howden said, he suspects that the face mask mandate could be a turnoff among some potential customers when they see it posted on the business' website.
"Some people who see the mask requirement on our website, may decide not to come," he said. "But for most people who do come, it's worked out real well."
Bennett said she decided to implement a face mask requirement at Cornerstone Shop after hearing from customers and employees that masks would make them feel safe inside the store.
Customers can even purchase a disposable mask for $1 or a brand-named mask for $8 to $10.
Bennett said the brand-named masks have become a popular item among customers.
"I think some women like to accessorize," she said. "If they're wearing a pink outfit, they want to wear a pink mask."
George, whose other stores include ShoShoo Footwear and Bloomingbyrds, said all of his employees are required to wear face masks, too.
Customers can purchase masks at his stores for $1, with the proceeds donated to the Lakeland Animal Shelter in Delavan.
Customers mostly seem comfortable with the requirement, George said.
"Most of the people who come in think it's a great thing," he said. "A lot of the customers say 'thank you,' and that they appreciate it."
Fleming said customers can purchase a mask at his store for $1, with the proceeds being donated to the Open Arms Free Clinic.
"Most people either have one, or they donate $1, or they leave," Fleming said. "So, there's been no problem."
Shoppers return to Main Street during pandemic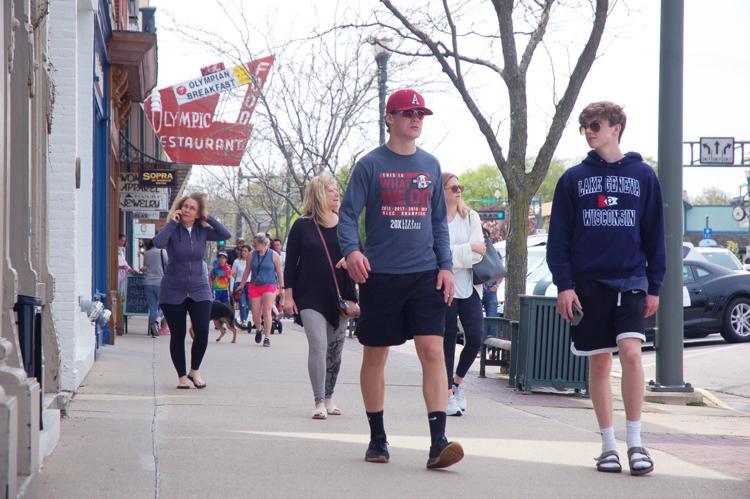 Shoppers in Christine's Gift Shop in Lake Geneva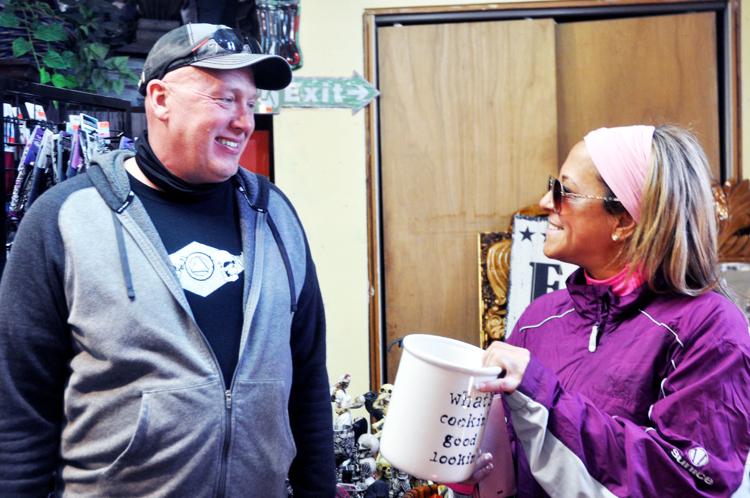 Cars line up heading into downtown Lake Geneva
Customers wait in line at Kilwins candy shop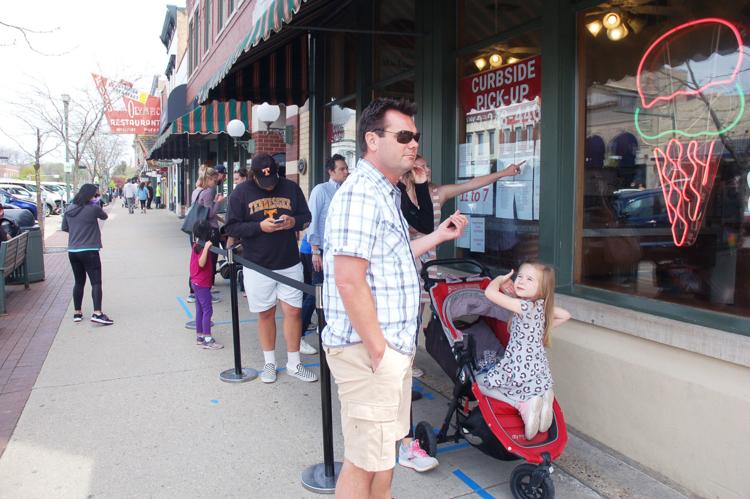 Leather Accents owner Linda Longwell wears face mask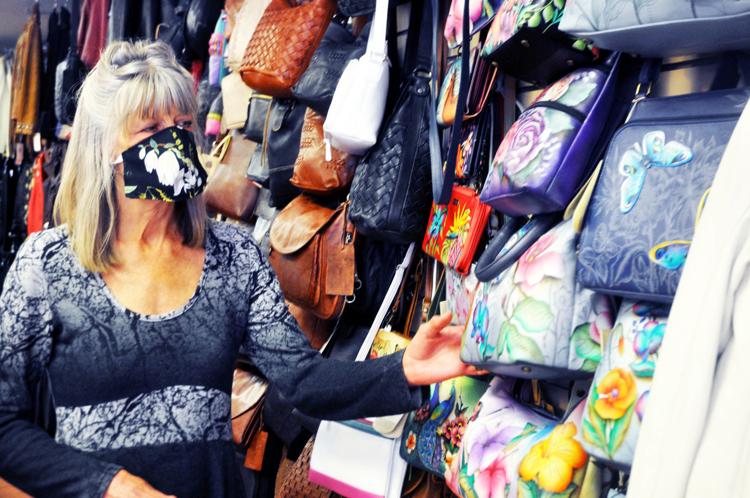 Oakfire restaurant crowd poses for a picture
Woman relaxes on bench with her bulldog on Broad Street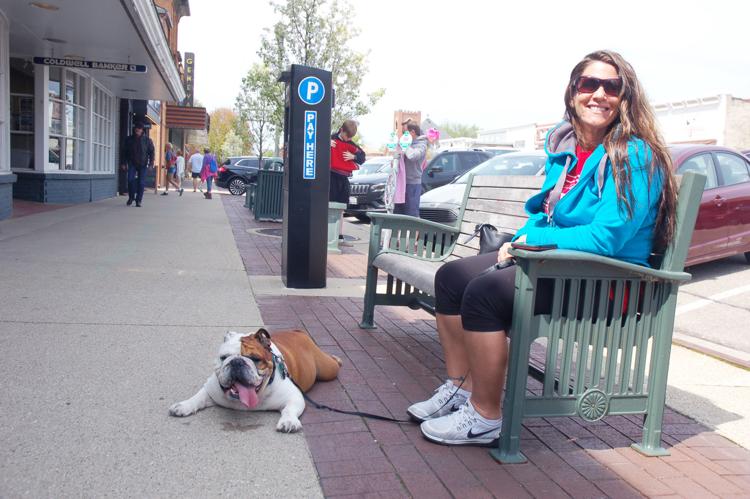 Overland Sheepskin employees prepare for returning shoppers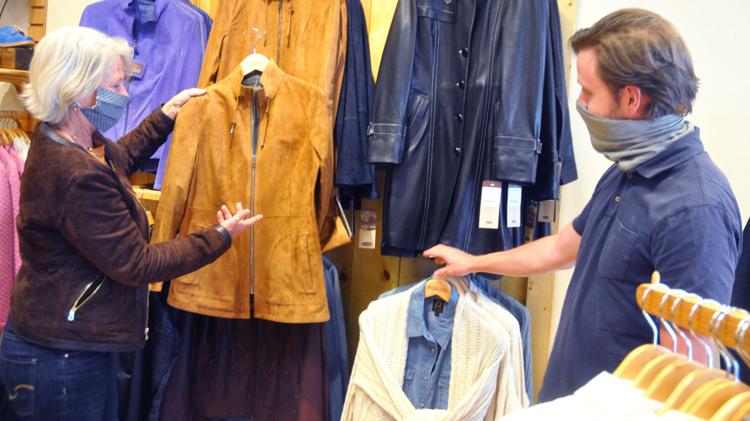 Visitors wear face masks in Library Park in Lake Geneva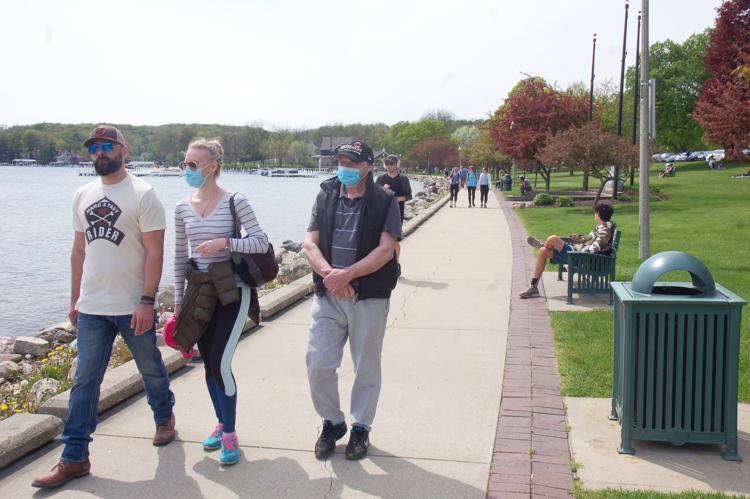 Candle shop worker gets candles ready for shoppers
Shoppers seek return to normalcy in downtown Lake Geneva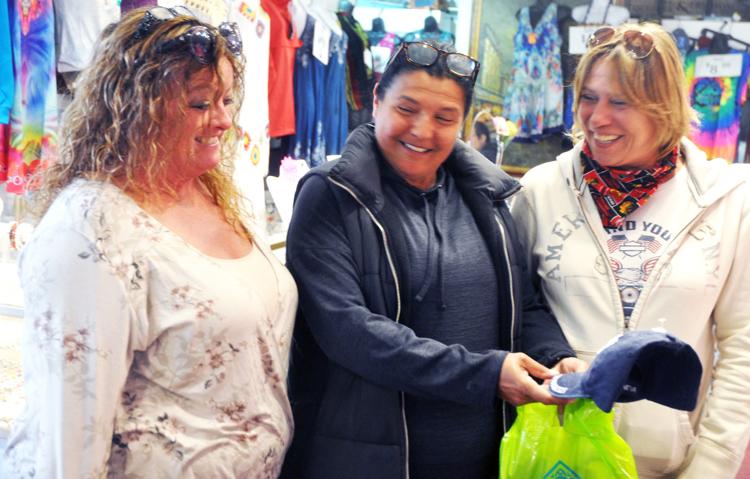 Main Street draws crowds without face masks during public health crisis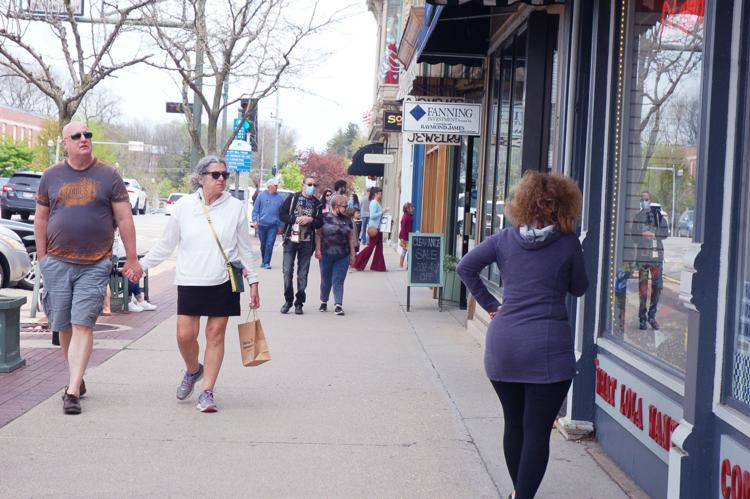 Bookstore employee wears face mask as stores reopen during pandemic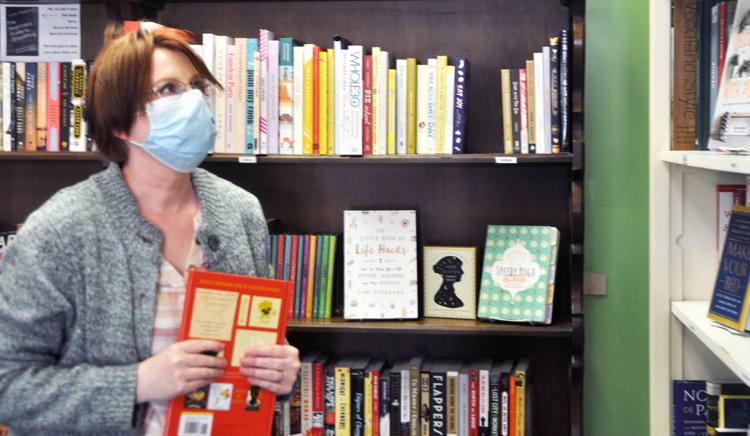 Popeye's outdoor patio fills up during first Saturday back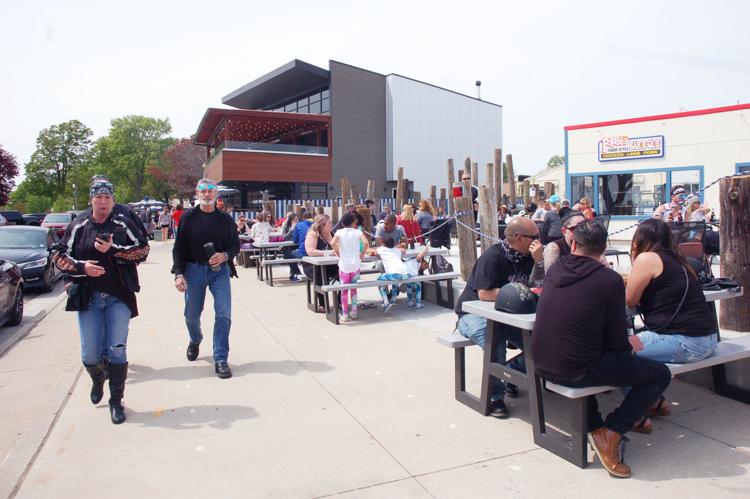 Get local news delivered to your inbox!
Subscribe to our Daily Headlines newsletter.