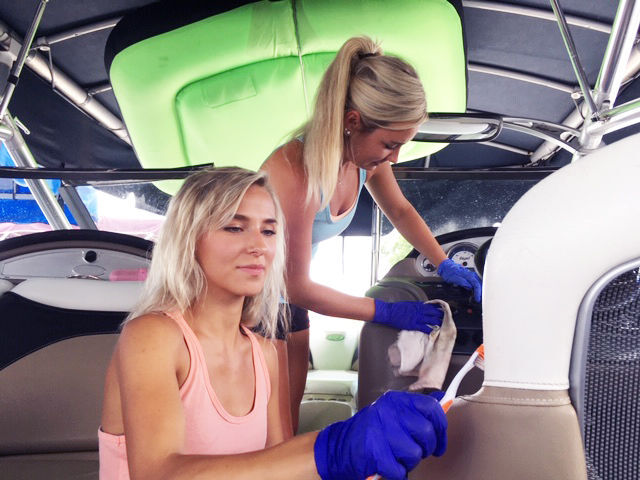 DELAVAN — As any boat owner will tell you, there is nothing like the feeling of cruising out onto the water in a craft that is sparkling clean.
Erika Price and Emily Zugay know that feeling, too.
But they also know that boat owners would rather be out on the lake than on their knees scrubbing and polishing.
That is why the two friends have formed a new business that caters to boat owners by fulfilling their desire for a boat that looks neat and spiffy.
Barnacle Babes Boat Detailing, which began this summer, not only offers cleaning and detailing on all manner of watercraft, but it is a mobile business that provides convenience.
Price and Zugay will bring their cleaning and detailing equipment wherever a boat is stored — whether it is parked in the driveway, sitting at a boat launch or floating at a pier.
The two business partners aim to make boat ownership less stressful by going wherever a customer needs them and then leaving the customer with a boat that is ready to hit the water looking its best.
"There's a lot of pride out in the lakes," Price said. "It is pride in showing off what you have. It's kind of like a house — no one wants to walk into a dirty house."
The Delavan-based entrepreneurs already have taken Barnacle Babes Boat Detailing on the road to service boats in Lake Geneva, Williams Bay, Fontana, Twin Lakes and elsewhere.
Customers are raving about the business, saying that Price and Zugay deliver good service and that the convenience of having the boat-cleaning crew make house calls is invaluable.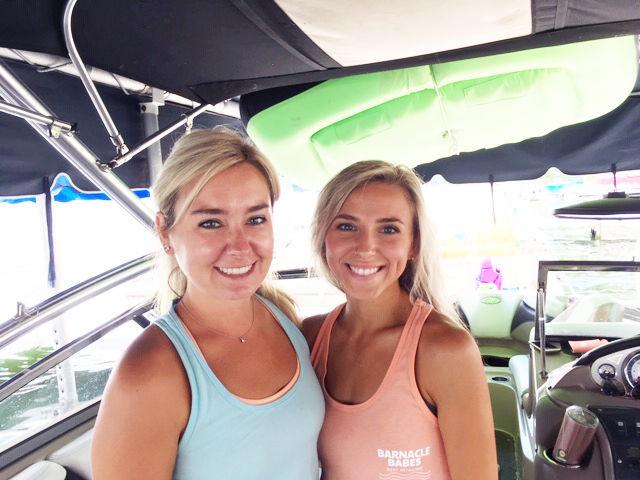 Boat owner Lori Grover said she and her husband would have to haul their 25-foot pontoon to a boat dealership to be cleaned and polished. But when the couple pulled the pontoon out of winter storage, Barnacle Babes came to the house and spent three hours scrubbing and detailing every inch of the craft.
"It looked brand new," Grover said. "They're really go-getters. I think they came up with a great idea."
Price, 26, and Zugay, 23, who became friends while attending Delavan-Darien High School, decided to go into business together last year. Both wanted to work outdoors, preferably near the water.
So they combined Price's experience working at a boat dealership with Zugay's background as a college-trained artist and illustrator. Zugay sees similarities between her artwork and transforming a dirty boat into a thing of beauty.
"There's a certain level of attention that needs to be paid to what you're doing," she said. "It's oddly similar, in a way."
The business partners offer maintenance cleaning or deep cleaning, with prices based on the size of a boat, starting at $10 a foot. A boat owner can spend less than $200 for a light cleaning on a small craft, or more than $700 for deep cleaning on a 30-footer.
Most jobs take two to three hours.
Price and Zugay say their first summer in business has given them opportunities to work on a variety of boats, from speed boats and pontoons to jet skis and yachts approaching 40 feet long.
Customers are surprised to see the two women working so diligently to clean a boat's leather furniture, vacuum the carpeting, polish the fixtures, and scrub surfaces with toothbrushes.
"We might be young and girls," Price said. "But we know what we're doing."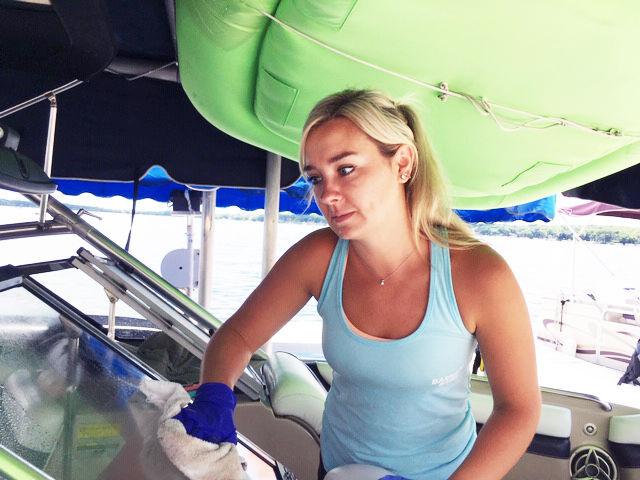 Another customer, Stacy Becker, said she was impressed by the quality of workmanship from the boat-cleaning crew. Becker said her young children can make a mess of things on her family's 21-foot boat.
But the two-women crew from Barnacle Babe's got the boat back in shape while it was parked at a pier at the Delavan Lake Yacht Club.
"I didn't have to go anywhere, and I didn't have to touch a thing," Becker said. "I really love the hustle that the girls have."
Price and Zugay, who plan to continue working throughout the summer boating season, say they spent a lot of time figuring out how to present their business concept to the boating public.
Acknowledging that it might seem unusual to have two young women doing the dirty work of cleaning boats, they decided to have fun with it, adopting the Barnacle Babes name with tongue in cheek.
They have talked about bringing some male partners on board and calling them "Barnacle Boys."
Mostly, the two friends say, they are trying to take something that seems like drudgery — cleaning a boat — and have fun doing the job together while enjoying another day outdoors.
"It's very laid back," Zugay said. "That's kind of what we're going for. We have fun working together."
Antique boat show 2018 - 1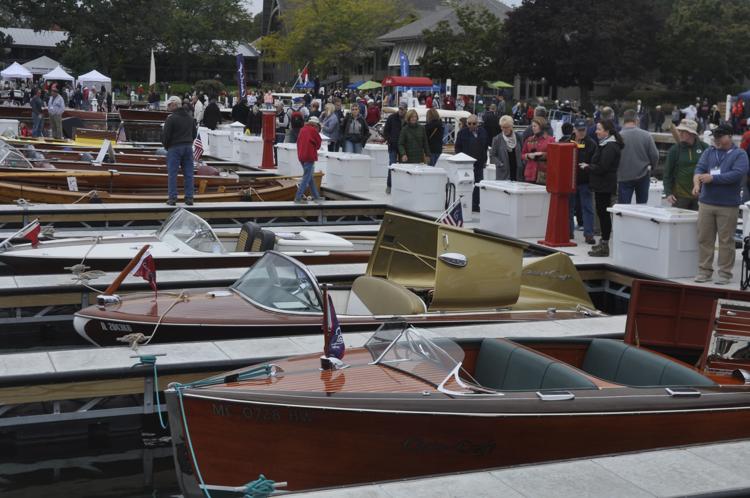 Antique boat show 2018 - 2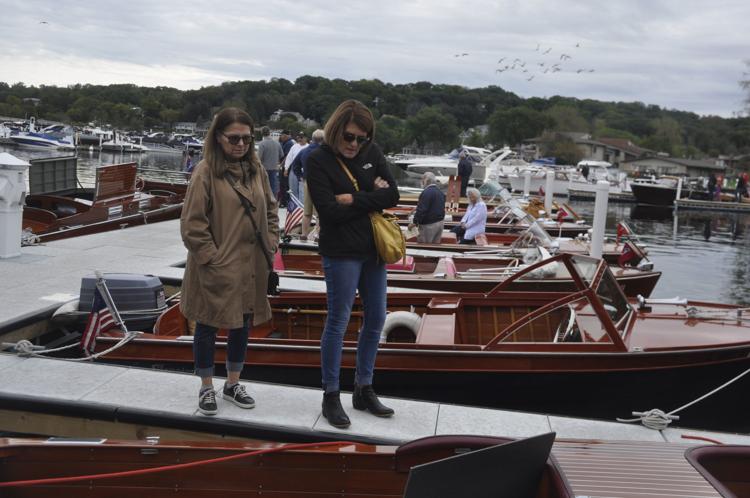 Antique boat show 2018 - 3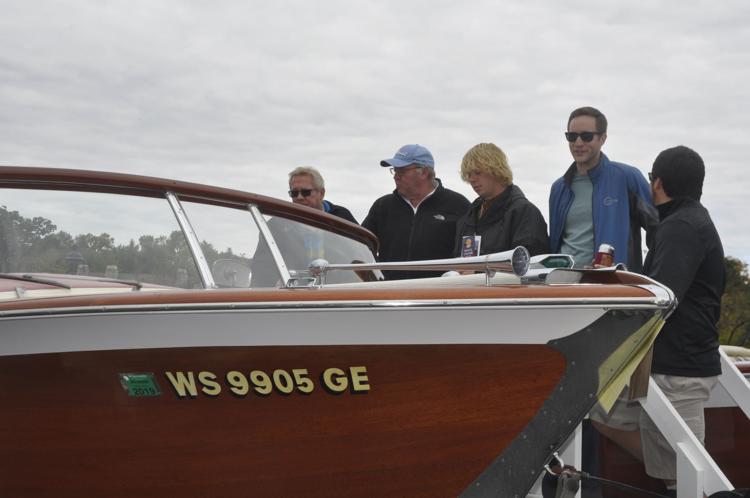 Antique boat show 2018 - 4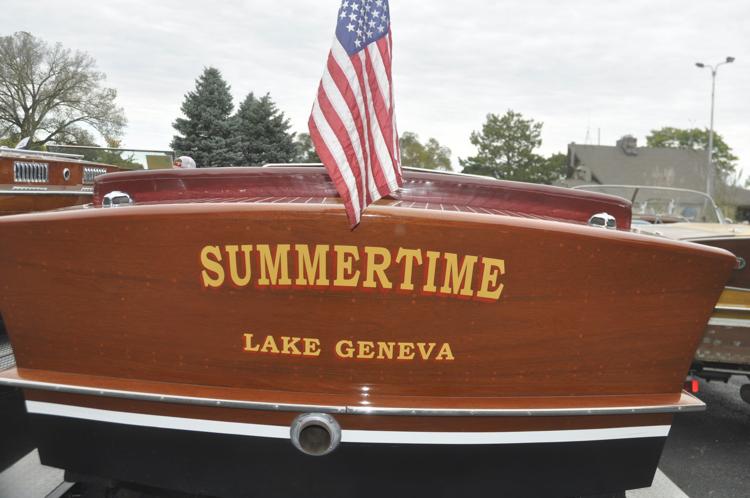 Antique boat show 2018 - 5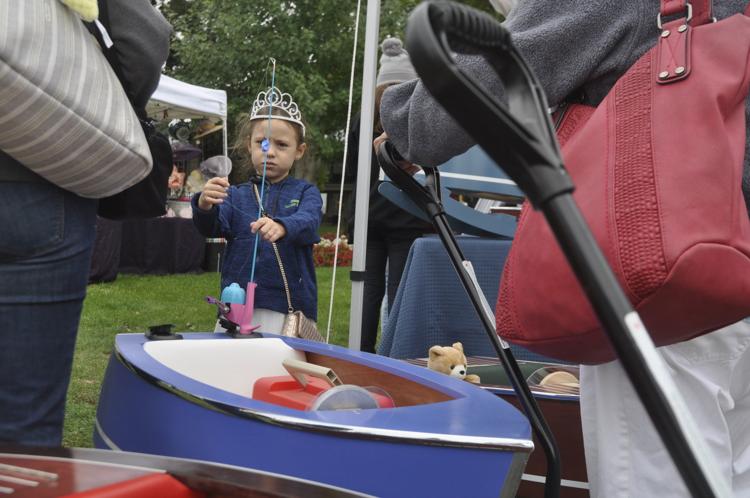 Antique boat show 2018 - 6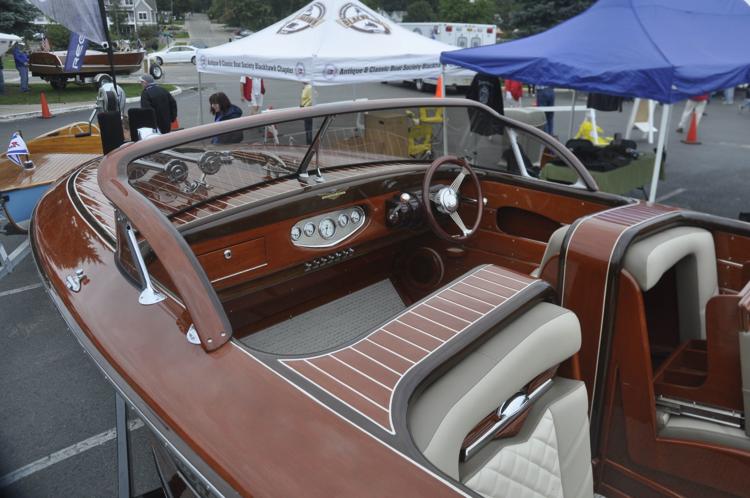 Antique boat show 2018 - 7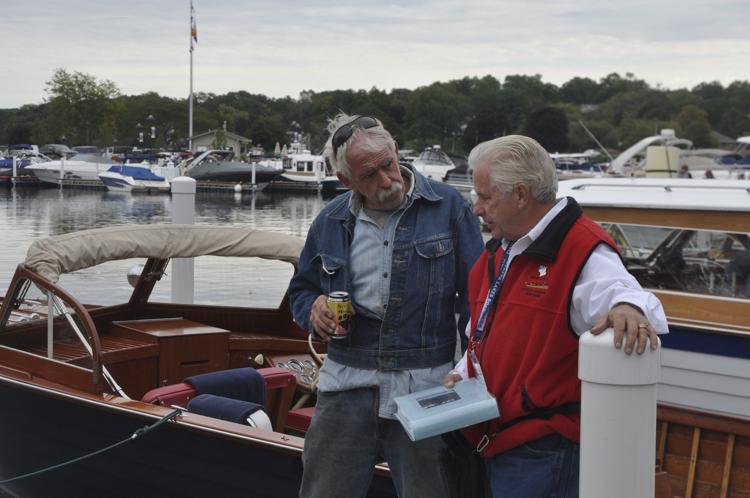 Antique boat show 2018 - 8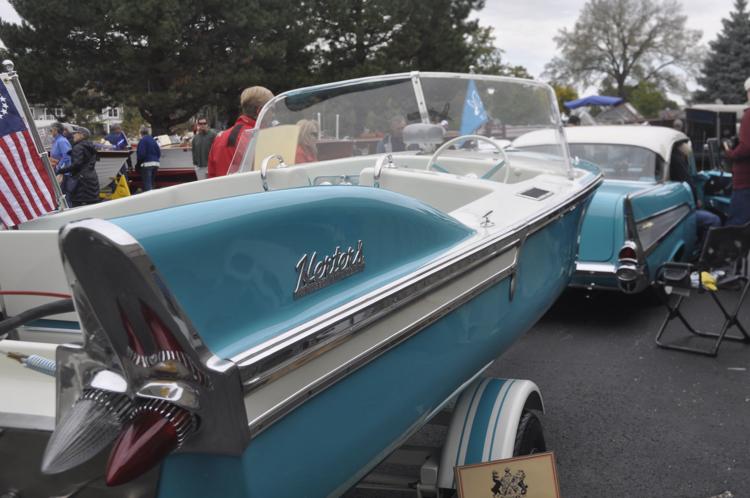 Antique boat show 2018 - 9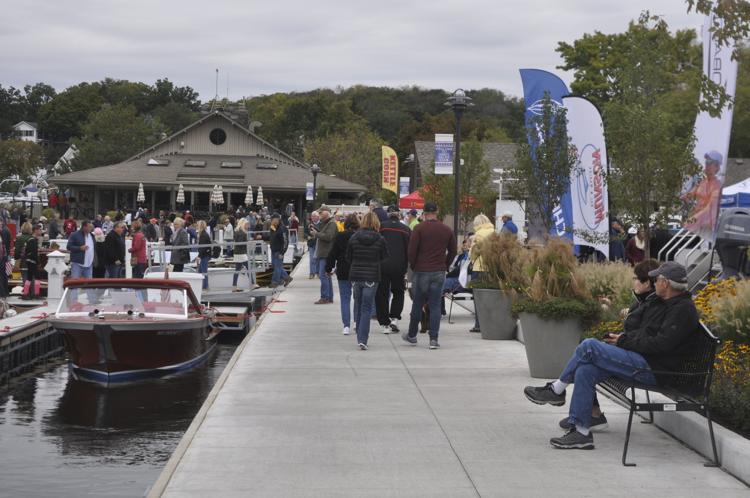 Antique boat show 2018 - 10
Antique boat show 2018 - 11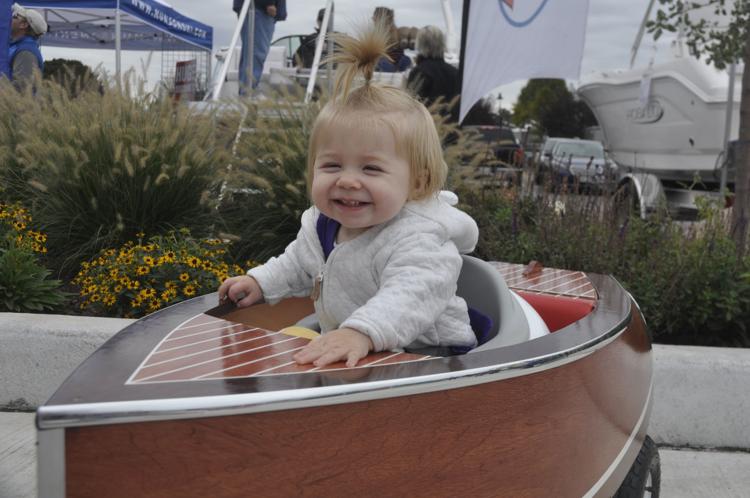 Antique boat show 2018 - 12
Antique boat show 2018 - 13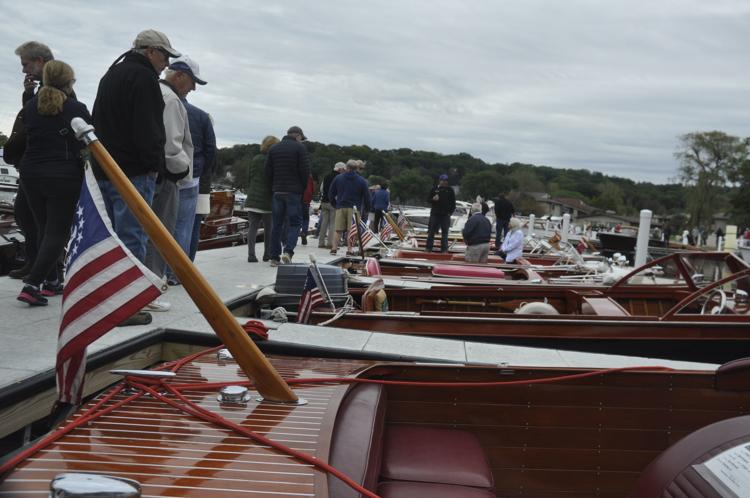 Antique boat show 2018 - 14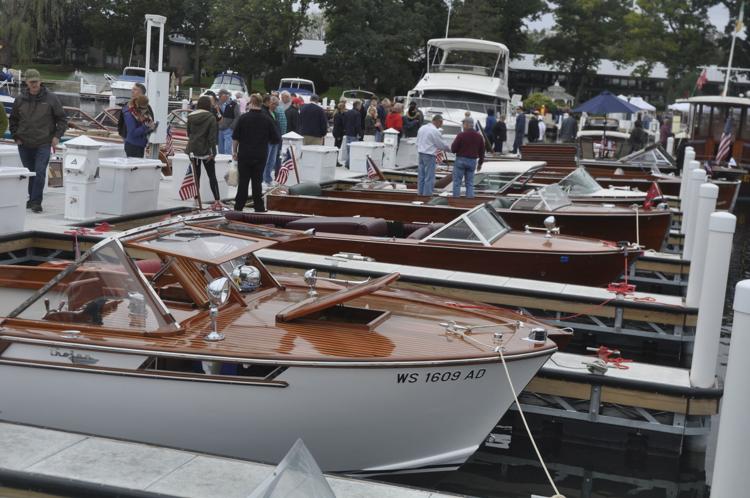 Antique boat show 2018 - 15
Get local news delivered to your inbox!
Subscribe to our Daily Headlines newsletter.