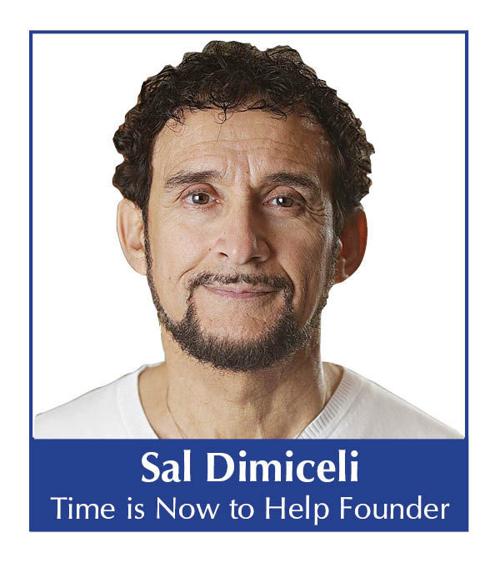 I am seeking assistance for my neighbor. I have been very concerned about her well-being and her ability to care for herself and her disabled son properly. Four months ago my neighbor was in a car accident that resulted in a brain injury. She has been through therapy and it seems she will be left with some lingering cognitive and physical difficulties.
I have helped as much as I can, but I have my own family members to care for. When she was in the hospital, I took in her son to stay with us until she was released. He is 22 years old and is autistic.
I have noticed a steady decline in their apartment and in my neighbor's ability to care for her son. She can no longer drive. If I could find them help it would be a relief to not have to worry about them day and night. No one I have spoken to seems to have a solution.
Sometimes people seem to fall through the cracks and are left with no one to care for them. The helpful neighbor had done all she could but understandably she had her own responsibilities caring for her own family members. She had done all she could for a long time, and it was time to find another solution for this mother and son.
I called the caring neighbor who had written the letter requesting our assistance. She was noticeably relieved to hear it was The Time is Now to Help calling. She answered many of my questions about the woman and son and the situation they were in. The neighbor had helped the woman go through her bills a few days prior and had noticed an overdue notice for her rent. She did not have the financial means to help any more than the meals she supplied a few times a week. Even this was stretching her budget far beyond her comfort level.
We talked about the car accident and the woman's long recovery. She told me how she had been before the accident and she had always kept her son fed, clean and her apartment neat. She said now it was obvious she was not able to keep up with these tasks. The neighbor said, "It breaks my heart to see how they are living now. I can only stop by every few days and when ever I do I do a little housekeeping, but it is not enough. She is not able to remember things or how to do certain tasks. Meals are a continuous problem." The woman told me how she checked on them, but it was obviously time to find another alternative.
The neighbor stated the woman would be able to communicate on the phone, but she would probably not remember most of our conversation. She agreed to go next door to finish the conversation with the woman present. She said she would take notes and write things down for her. As this seemed to be a good solution, I told her I would call back in a few minutes when she was next door.
I called back in ten minutes and waited while the neighbor told the woman who I was and put her on the phone. I introduced myself and after she asked several times, "Who is this?" I patiently explained that I was there to help. The woman knew she needed help, but she just did not know how to go about it. She did not remember much about the accident and obviously struggled to comprehend and remember things I told her. I finally asked her, "Is there any family that can help you?" The woman said her mother and father were gone but then the neighbor woman told me she had pulled out a sheet of paper with a few names and phone numbers on it and the word Family written across the top. When she asked the woman who these people were she answered, "My family. I wrote down their names and numbers so I would not forget them."
I asked the woman if she would mind if I called her family. I tried to explain that she needed some help, so she said, "You can call them." I told the women that I would call them back the following day after I spoke to the names on her list. I also told the neighbor that I would be having a volunteer drop off gift cards for food and gas for her to use until we could get additional help. I also told her we would have the two overdue months of rent dropped off and asked if she could get that to the landlord to prevent her eviction. The caring woman said, "I will be happy to help when I can until she gets a more permanent solution. Thank you."
After spending several hours on the phone talking to family members who could not take on the responsibility, I finally spoke to her aunt. The aunt had no idea about how serious her nieces' injuries had been. She confessed she was lonely as she had recently lost her husband after a long illness that had forced her to retire as a nurse. She said, "I live in my home all alone and I long to be a caregiver again." Those were the words I had hoped to hear. After letting her know fully what she would be taking on she was ready to drive the three hours distance to see her niece and great nephew.
Two days later this wonderful aunt called me from the woman's apartment. She said, "I cannot thank you enough for bringing my niece's situation to my attention. We have not been close for the past few years while I was so busy caring for my husband, but I feel this is what God has led me to do. I am very moved to have them be part of my life." I paused for a moment, thanking God for this wonderful aunt and her compassionate heart.
We made the final arrangements to move them to the aunt's home. We would provide two new beds. We also would provide gift cards for gas, food, and toiletries to carry them until the aunt got her niece enrolled in the proper assistance programs. There were many steps that went into this move but all of them came together perfectly to provide a new life for this woman and her adult son with disabilities.
This assistance was all made possible thanks to "You" and the Duane DeYoung $25,000 Matching Grant. Thank "You" and God Bless "You" for your compassion for those who are suffering in poverty.
Health & Happiness, Love & God Bless Everyone, Sal
Please Help: There are many coming to us in desperation. Our good fellow creations need our compassion. Together we make a big difference. Make checks payable to: The Time Is Now to Help, P.O. Box 1, Lake Geneva, WI 53147. The Time Is Now to Help is a federally recognized 501©3 charitable organization licensed in the states of Wisconsin and Illinois. You will receive a tax deductible, itemized thank you receipt showing how your donation provided assistance for the poverty stricken.
A Very Special Thank You: Duane DeYoung, Phil and Susan Hagenah, John and Valerie Lincoln, Paul Ziegler, Ziegler Charitable Foundation, Mr. and Mrs. Robert Schuberth, Kunes Country Auto Group, Martin Group, John Stensland and family, United Way of Walworth County, Paper Dolls, Jeff Martin, Robert and Jean Chanson, Peter and Rosalie Riewer, David and Genevieve Bliss, The Chuck and Barb Taylor Charitable Fund, Symoens Remodeling, Anthony Zwirgzdas, Nancy Petee, Karin Slayton, Jeanne Allen, Daryl and Geri Braun, William Norton, William Davit, Rev. Jeanne Jones, Jeff Zott, Sarah Wootton, David Greenawalt, Collette Coolidge, Felix Castro, Paula Harris, PayPal Giving Fund, Karin Collamore, David Werner, Ryan Stepp, Joan Baron, Joyce Morrison, Robert and Vienna Pasche, Mark Sadler, Robert and Patricia Davis, Gerald and Marilyn Wilkin, Stanley Roelker, Matthew and Monica Keough, Beth Jurgensen, Gene and Linda Krauklis, all of our anonymous donors and ALL of you who support The Time Is Now to Help donation boxes. Anyone who would like a Time Is Now donation box in your business, please call (262) 249-7000. Memorials: Luanne Peterson in memory of her dear friend Mary Ann Martino.
Honoraries: The following donations are in honor of Duane DeYoung's Birthday: Ronald and Mary Therese Hahn, Paul Weinstock, and Sandra Bird.
Prayer Chain: The power of prayer and positive thoughts comes from the true healer, our Lord answering our prayers. Please pray for healing for the following people: Talyn, Mike, Sylvia, Richard, Jennifer, Jayden, Maria C., Alex, Lily, Kaitlyn, Sheila, Rhonda, Deda Lee, Betty, Marilyn, Helen, Dennis, Mary, Joseph, Jordan, Jean, Tom L., Dr. Peter, Alyce, Matthew, Pam E., Jenene B., John S., Patricia H., Darlene, Ron K., Marian K., Judy, Wendy, Eric, Anthony, Mary, Charlie, Tom P., Christina, Billy, Mike, Cheryl and Ellie.