Brent Colman, an employee of the Baker House hotel and restaurant, has always considered himself somewhat of a "humbugger" during this time of year.
But decorating a holiday tree in a new friendly competition at the Geneva Lake Museum has helped him find his holiday spirit.
Along with co-workers Gregory Cabrera, Courtney Waller and Melanie Schlaiss, Colman formed a team to participate in the museum's new "Parade of Trees" decorating contest.
"I think it's cool," Colman said. "It's a great idea."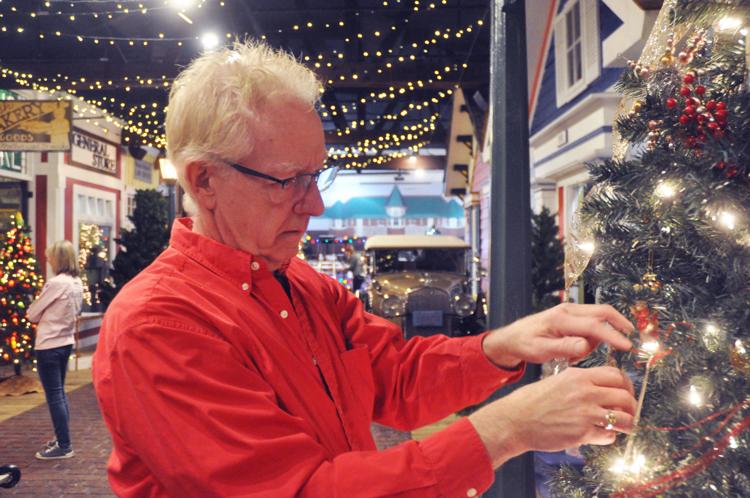 The museum, located at 255 Mill St. in Lake Geneva, invited 24 area businesses and organizations to decorate trees with a theme of their choice to display inside the museum through Jan. 7. Museum visitors can cast their votes, and the winner will be crowned on Jan. 9.
The winning team will get a trophy.
Museum director Janet Ewing said museum staff and volunteers decorated trees in past years, but officials this year decided to hold a contest for outside participants.
"We thought it would be a fun change — something different," Ewing said. "It's to bring the community in and share some holiday cheer."
The museum is open 11 a.m. to 3 p.m. Tuesday, Friday, Saturday and Sunday.
Members of a local Daughters of the American Revolution chapter decided to get a little patriotic by decorating their tree with a "13 original colonies" theme.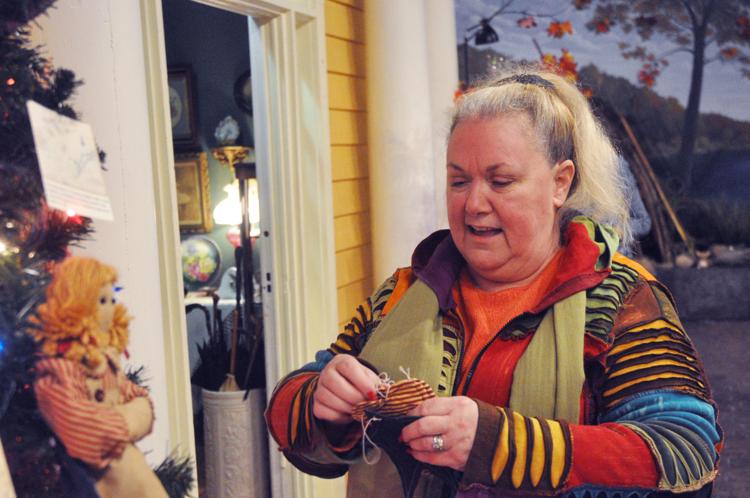 The tree includes ornaments that have information about the 13 American colonies, as well as dolls dressed in miniature Revolutionary War outfits.
"We thought the 13 original colonies was how we got started, and that's what the Revolutionary War was all about," DAR member JaNelle Powers said.
Representatives from the Lakeland Animal Shelter decorated their tree with ornaments that included the names and photographs of animals currently housed at the shelter.
Shelter volunteer Judith Staponkus said the purpose is to encourage museum-goers to consider heading to the Delavan shelter and adopting a new pet.
"This is only a small portion and a sampling of what we have," Staponkus said. "If you see one you like, we will certainly get you hooked up with them."
The crew from Deerly Detailed Events in Lake Geneva decorated a tree with a "love letter" theme, which includes miniature mailboxes.
Felicia Belch, co-owner of Deerly Detailed Events, said some of the mailboxes include blank ornaments inside that people can use to write a holiday or inspiring message.
"It's make the theme a little interactive," Belch said.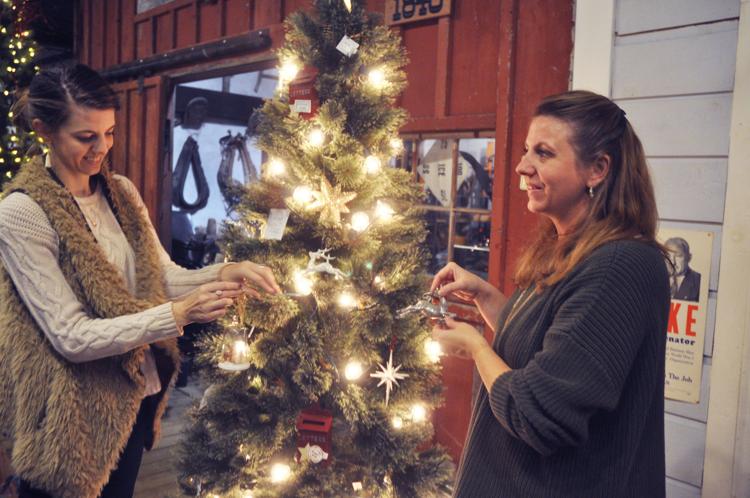 Colman said the rest of the Baker House team decided to decorate their tree in a Victorian theme with Victorian-era ornaments.
"We're trying to go a little old-school," Colman said. "We wanted to look old-fashioned with a twist."
Beth Loomer, assistant to the museum director, said she was pleased with the number of groups that joined the contest. Museum staff began contacting businesses and organizations about the competition in September.
"We said the only limitation is your imagination," Loomer said.
The museum plans to make the competition an annual event, and some groups already are thinking about next year's tree.
"We're always looking for ways to make people aware of who we are and what we represent," Staponkus said. "This is a great way for us to be able to do that in the spirit of the season."
Kay Sargent, Daughters of the American Revolution member, said her team already is thinking about themes for next year, possibly a first ladies or founders of the Daughters of the American Revolution theme.
"If it turns out, I think we will always come back," Sargent said.
Besides the decorated trees, Pete Oehmen of Lake Geneva is displaying some of his "putz houses" at the museum. Putz houses are miniature ornaments that are often the centerpiece of a decorative holiday scene. Oehmen said "putz" is a German word that means to put or place.
Oehmen is displaying about 100 putz houses from his collection. He has about 3,000 throughout his home, and a workshop in his basement where he repairs and makes putz houses.
"I just like the magic of them, and building a scene," he said.
Oehmen said his grandmother decorated with putz houses when he was a child, and then he became interested in the hobby when his wife bought him some putz houses for Christmas in 1984.
"From there, it just snowballed," he said. "It just sparked all the interests and memories of my childhood, and the next thing I know, I've got 3,000 of them."