A dog boarding facility and a permanent makeup service could be two new businesses entering the Lake Geneva market.
Members of the Lake Geneva Plan Commission approved permits for both types of businesses, Dec. 21.
The permits still have to be approved by the city council, which is set to vote on the items 6 p.m., Dec. 28 in the city hall building, council chambers, 626 Geneva St.
The plan commission unanimously approved a conditional use permit for Sheri Moll of Delavan to operate a dog boarding facility, 401 Host Drive. 
Moll said the dog boarding operation could house up to nine dogs during the overnight hours. She said the dogs would be boarded in separate bedrooms.
"They would be in bedrooms, not cages, doggie-proofed of course," Moll told the plan commission members.
The business also would include a dog daycare and grooming service during the day. 
Moll said the daycare service would be limited to 15 dogs.
"So there's not going to be 40 or 50 dogs at one point in time, ever in the same area," she said.
Plan commission member Michael Krajovic expressed concern about potential complaints regarding barking dogs from the facility. 
"One of the aspects of the permit is that it doesn't cause adverse affects to adjoining properties, and we really don't know that until they prove themselves as responsible owners and operators," Krajovic said.
Moll said fencing would be installed around the back of the property and the dogs would be supervised by a staff members when they are outside.
She said only one boarded dog would be allowed outside with a staff member at a time, and the dogs that are a part of the daycare program would be let out in groups of three or four with a staff member overseeing them.
"The dogs will not have access to the outdoors unless they're leashed and walking with one of the employees at night," Moll said. "The only time the animals would have free roam outside is during the normal business day."
Building Inspector Fred Walling said the dog boarding facility would be located about 500 feet away from the nearest residential area, and there is a wooded area between the proposed dog boarding facility and the residential homes.
"It's fairly wooded over there, between this and those homes," Walling said.
Moll said the facility also would be staffed and supervised 24 hours a day.
"We will have 24/7 staff as well as video monitoring where we could watch from our home to see if things are going on when we're not there," Moll said.
Plan commission member Joe Gibbs said when previous dog boarding facilities have been approved a condition was added that the business be reviewed every six months or year.
"If we're going to do it for one, we should do it for everybody," Gibbs said.
After some discussion, the plan commission members added a provision that the business be reviewed within six months to determine if there have been any complaints issued against the dog boarding operation.
The Eyebrow Company
The plan commission members also unanimously approved a conditional use permit for Malissa Johns of Twin Lakes to operate The Eyebrow Company, a proposed permanent cosmetics business at 516 Broad St., Unit B.
Johns said, as part of the business, she plans to tattoo permanent eyebrows on clients' foreheads. She said the procedure is safe, and the eyebrow tattoos are waterproof and should be touched up every two to three years. 
She said permanent cosmetics have become a popular procedure during the past few years.
"You don't have to buy pencils and try to make your eyebrows look symmetrical every day getting ready for work," Johns said. "They're there on your face, and they're not going anywhere, and they're not going to wash off when you jump in the lake."
Johns said she feels a permanent cosmetics service is needed in the city of Lake Geneva. 
"Three years ago when I was looking to have this service done, there was nobody in this area," Johns said. "I had to drive to Milwaukee, that was the closest I could find."
Walling said worked with Johns to find a location for the business. He feels the Broad Street location is an appropriate fit. 
"It's more of a luxury item," Walling said. "You're probably not going to see six Harleys parked there with people getting their eyebrows done."
Johns said she plans to offer additional permanent cosmetic services at the business, including permanent eyeliner and lip blush, in the future.
"I have women reaching out to me almost daily asking me when I'm going to open," Johns said. "It is definitely something that is needed."
The plan commission members also unanimously allowed Johns to install an on-building sign for the business.
Johns said the sign probably will include the name of the business, website, phone number and that it is only open by appointment.
"To do one set of eyebrows takes me two to four hours," Johns said. "So it's definitely by appointment only."
In photos: A look at Lake Geneva's newest store Drink Wisconsinbly
The Drink Wisconsinbly store, 223 Cook St. in Lake Geneva, offers a selection of socks and hats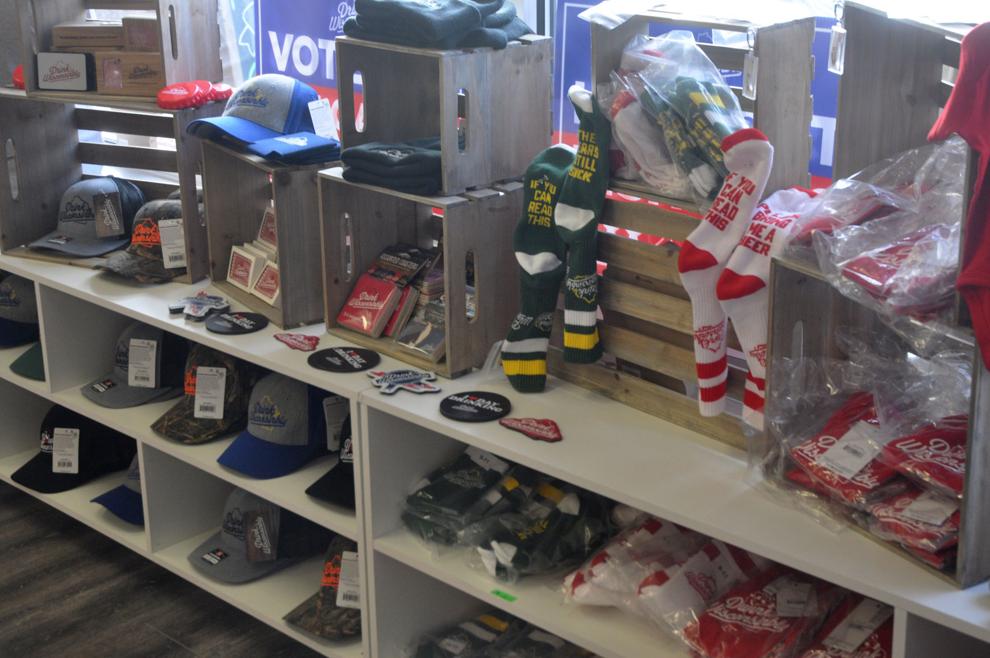 Dillon Murphy, Drink Wisconsinbly employee, stands next to some of the T-shirts that are sold at the store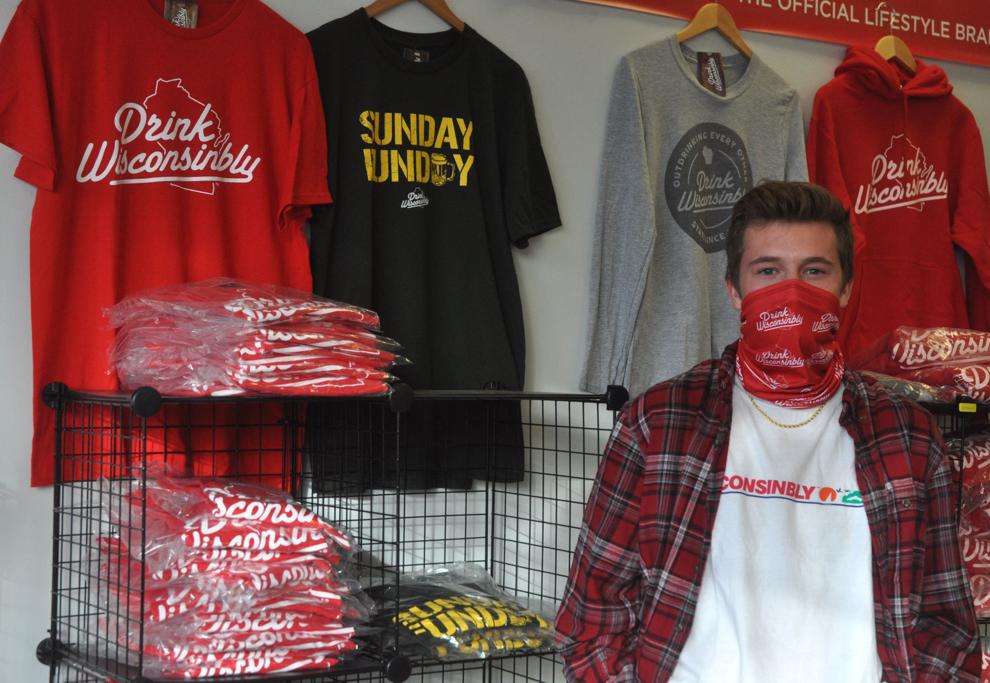 Dillon Murphy, Drink Wisconsinbly store employee, arranges some T-shirts that are offered at the store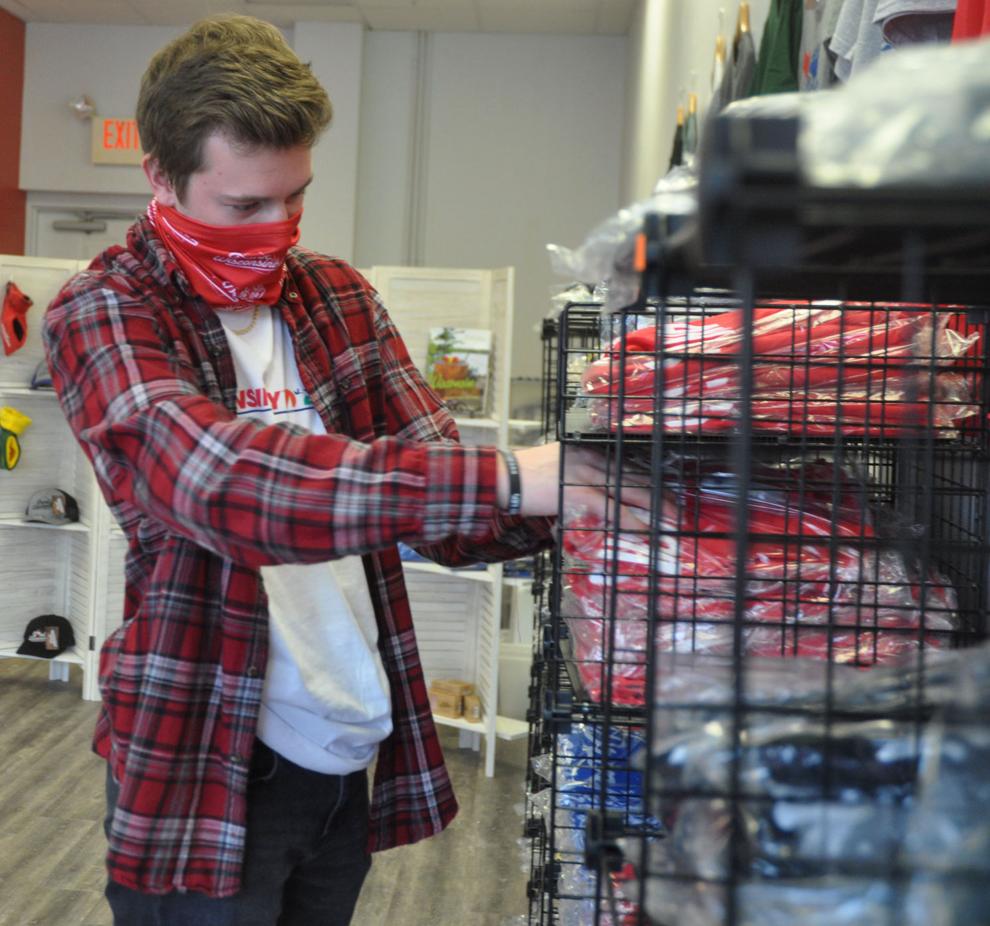 A rover cooler is one of the more unique items that is offered at the Drink Wisconsinbly retail store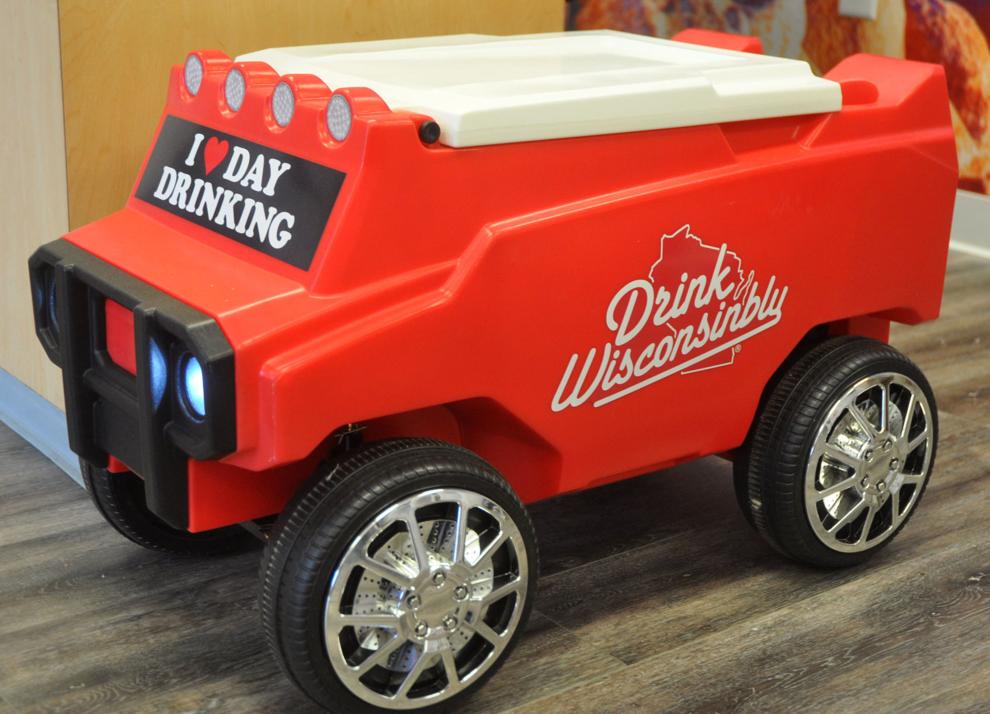 The Drink Wisconsinbly retail store in downtown Lake Geneva offers a selection of T-shirts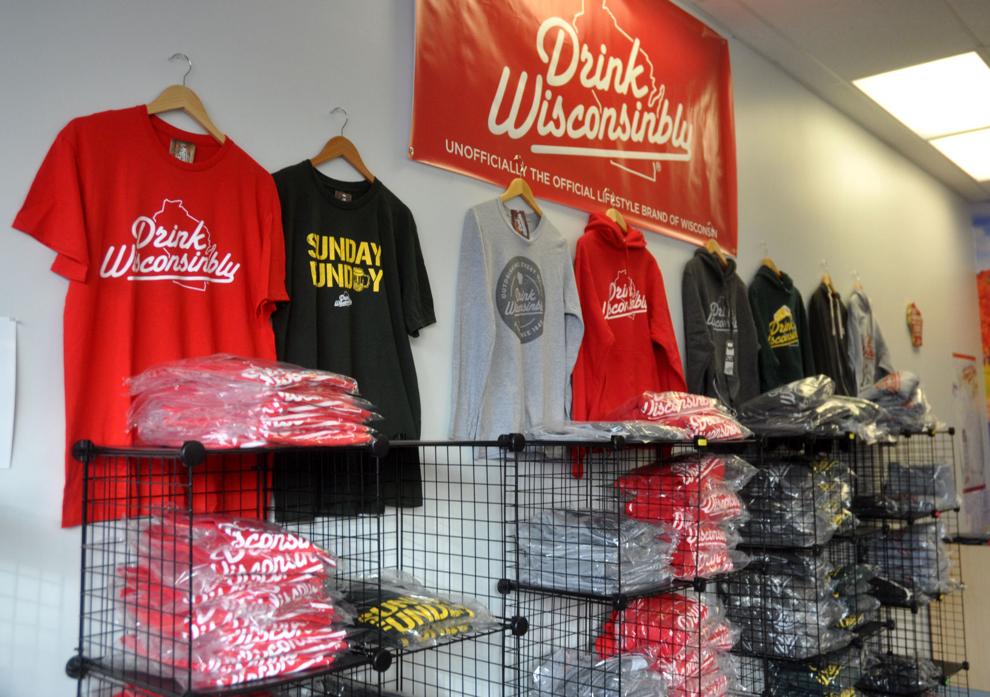 Dillon Murphy, Drink Wisconsinbly employee, looks over some of the shot glasses that are sold at the store