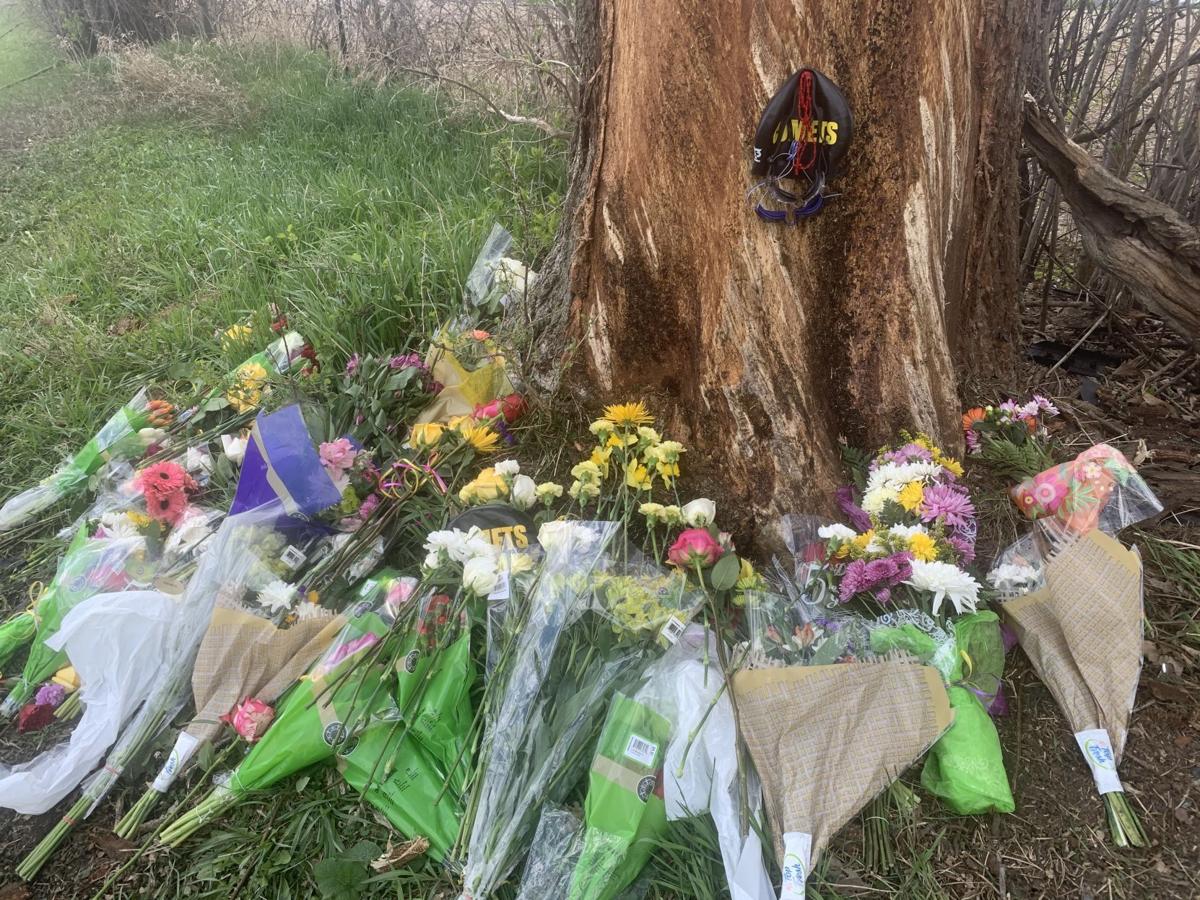 DARIEN – Classmates from Delavan-Darien High School gathered on Wednesday, April 21, to remember the life of a fellow classmate, 17-year-old Peter Cook, who died on Tuesday after a car crash.
He was a senior at Delavan-Darien High School.
Classes at the high school were called off on Wednesday, April 21, following the crash.
Emergency responders received a call just before 3 p.m. of a single-vehicle crash on Lawson School Road, north of Whispering Pines Drive, said Walworth County Sheriff's Captain Robert Hall.
A deputy arrived within one minute of being dispatched and found the vehicle fully engulfed in flames, Hall said. The victim was found deceased inside the vehicle.
The Walworth County Medical Examiner responded, along with the City of Delavan Police Department and Fire Department and Town of Darien Fire Department.
Friends gathered on Wednesday, April 21, at a memorial along Lawson School Road made for Cook.
Flowers were laid at the foot of a tree next to burn marks in the grass and a Darien-Delavan Comets swim cap and swim googles were tacked into the tree for Cook, who was a member of the swim team.