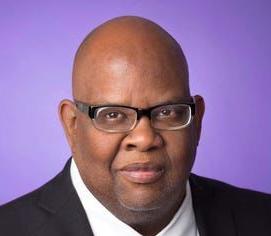 MADISON — University of Wisconsin-Whitewater Chancellor Dwight Watson is returning to his leadership post, after sexual misconduct allegations made against him at a previous job were found to be without merit, according to the University of Wisconsin System.
The System placed Watson on paid leave in early September after receiving a complaint from one of Watson's former male students. The student had previously accused Watson of sexual misconduct, allegations that his former employer had found to be unsubstantiated.
A seven-page investigative report released by the System on Oct. 2 paints a picture of Watson going out of his way to help a troubled student over a period of several years, beginning in 2014 when he was dean of the College of Education at the University of Northern Iowa and continuing through mid-August of this year, when the student moved out of Watson's Whitewater home.
Two weeks later, the student lodged his complaint to UW-Whitewater via Facebook, urging the university to question Watson's resignation from Northern Iowa and claiming he witnessed Watson "cross boundaries" with other students at the next university that hired him.
Watson, who declined an interview request through a spokesman, expressed appreciation for the System's swift and thorough investigation that determined no wrongdoing on his part.
"I know this was a period of additional uncertainty in uncertain times," Watson told the campus community in a statement. "I thank you for your patience, understanding, and your trust in the process."
According to the System's report, the student told investigators that the two developed a sexual relationship within months of meeting each other.
After the student graduated from the University of Northern Iowa in the spring of 2014, Watson offered the student, his son and the son's mother to move into Watson's apartment because the family had no other place to live, the student told investigators.
A few months after moving in, the student told his alma mater that he had been sexually harassed while enrolled. The university didn't open an investigation because the student did not follow up with specific allegations. Watson was not informed of the allegation.
In early 2015, as Watson applied for a job as provost at Southwest Minnesota State University, the student alleged Watson harassed him. The accusation prompted the University of Northern Iowa to open an investigation, which concluded Watson did not violate the institution's sexual misconduct policy.
Between 2017 and 2019, the student was in and out of jail and prison while Watson worked in Minnesota. In May 2019, Watson said he "reluctantly invited" the student to move there with him because a parole condition required the student to have a stable residence. The offer, Watson said, would last no more than a year.
Watson started the Whitewater job in August 2019 after the university's previous chancellor, Beverly Kopper, resigned amid allegations that her husband sexually harassed students and staff. Her husband, Alan "Pete" Hill, denied the allegations.
A UW System policy requires job candidates be asked whether they have been found to engage in sexual violence or sexual harassment, as well as whether they left their job during an active investigation into sexual misconduct allegations made against them.
The System concluded Watson was truthful in answering these questions during his hiring process. There were no records of complaints or investigations about sexual misconduct by Watson at four of his previous employers, including at Southwest Minnesota State University.
System investigators also found no evidence that Watson engaged in sexual misconduct while at UW-Whitewater.
UW-Whitewater's chief diversity officer, Kenny Yarbrough, told investigators: "Chancellor Watson sees the best in people ... Watson helped (the student) as he did because he tried to see the best in him."
Get local news delivered to your inbox!
Subscribe to our Daily Headlines newsletter.