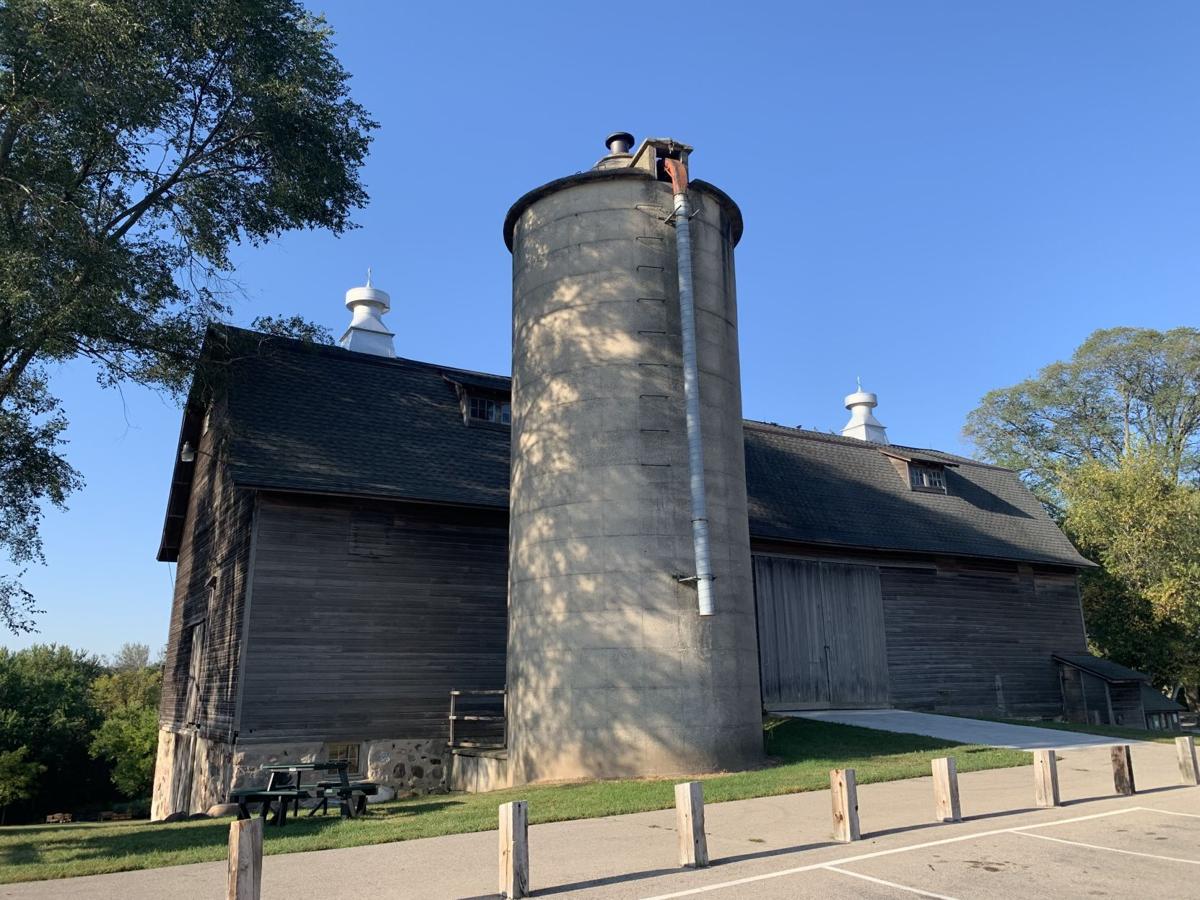 Over a million dollars for a new homeless shelter, plans to implement 911 texting, and an expansion of the county's crisis liaison program are just three of the ways Walworth County is proposing to spend its $20 million in American Rescue Plan Act (ARPA) funds that the federal government awarded government agencies to help them deal with the COVID pandemic.
That funding plan was laid out on Tuesday, Sept. 14, as part of the proposed 2022 Walworth County budget that Walworth County Administrator Mark Luberda presented to the County Board, which ultimately makes the final vote on how the funds are spent.
Approximately $1.79 million of the federal funds was budgeted to be used in 2021 to help with issues that came up related to the pandemic.
It budgets $4.28 million for 2022, $6.43 million for 2023 and $6.57 million for 2024. That leaves about $1 million unallocated for expenses that come up, although Luberda told the board they can vote each year on how the money is allocated as long as changes fell in line with federal guidelines.
Besides spending federal recovery act funds, the budget includes a tax levy increase of .52% from $60.781 million in 2021 to $61.095 million for 2022, taking advantage of all allowable levy limit growth allowed under state law. But at the same time the county tax rate is proposed to go down from $3.70 per $1,000 in assessed property value to $3.43 per $1,000 in assessed value.
How an individual homeowner's taxes will change is largely dependent on how their property assessment may have changed this past year.
The budget also keeps the county free of general obligation debt, with the county not having to borrow any funds since 2011 – one of only a small number of counties in the state without debt.
However health costs continue to go up, meaning premiums for works will be increasing, with employees paying $33.51 per month more for tier 1 coverage.
New Twin Oaks ShelterAmong the big projects that the county is planning for its federal funds is $1.45 million for a new Twin Oaks Homeless Shelter, which is in Darien. The shelter is run by Community Action Agency without direct funding from the county and "is crumbling and inefficient," Luberda said in his budget address. "The budget proposes funding to eliminate the old structure and fund half of a new one." With that jumpstart, Community Action Agency has said they will find the other half.
"This will have to happen somehow, someday. With ARPA funding, we can start the future today," Luberda said.
The budget also includes $594,000 in federal funds to help expand the county's embedded crisis liaison program, where human services crisis specialists are placed directly into local police departments so individuals needing services can get it before they end up in jail.
The crisis liaison program is a two-person program that stated in 2021. Under the proposed budget, the team would increase to six in 2022 with three of the six being funded through the federal grant and the other three being funded through the operational budget.
The expectation would be to slowly absorb all the positions into the operating budget so that the county could continue to fund the crisis liaison officers past 2024.
"Through the program, the need for services is identified and addressed sooner. Instead of somebody's first interaction being in the jail or in a psychiatric clinic or hospital, it is in his or her living room," Luberda said. "Historically, by the time someone falls and lands in the traditional safety net of services, their mental health status has worsened and, often, they are dealing with judicial system problems as well."
With early intervention, problems are more manageable and less costly for the county overall, Luberda explained.
The budget also includes $325,000 in federal funding for text-to-911/911 system enhancement, with the hopes of implementing the ability to text 911 by the end of 2022. Along with upgrading the technology, it also includes an addition of three communications officers, with two funded as part of the operating budget and one using federal rescue funds. The Sheriff indicated that his office cannot implement text-to-911 until the additional staff are in place, Luberda said in advocating for the staff increase. The budget also includes wage increases for the county's communication workers and corrections workers, two staffing areas that have been hit especially hard during the pandemic
Among the items included in the budget is additional funding for county parks, including funds to conduct a structural analysis of the White River Park barn in 2022 for the barn to possibly become a nature center and/or small 50-person venue and funds to expand and improve the park's parking lot. Additionally, Natureland Park in Whitewater needs a parking lot replacement and Price Park in LaFayette needs pavement improvements. To help pay for projects, the county's 5-year capital improvement plan includes $1.82 million for park system items. In addition, the budget includes a plan to build up the park department's savings balance to $1.5 million by 2025 to have funds available if an opportunity comes up for a future investment.
"Eventually, we may need some additional major investment or a new park acquisition. It would be prudent to have sufficient funding ready and available," Luberda said.
While many in Lake Geneva have discussed the possibility of purchasing the former Hillmoor Golf Course, Luberda said he doesn't believe that is currently the plan. The Southeastern Wisconsin Regional Planning Commission has been working on a comprehensive plan and Luberda said they will be looking at the commission's recommendations when deciding what future actions to take.
The budget also includes $193,095 for small projects at Lakeland Health Care Center, the county-owned senior center. But by 2025, the facility will be approaching 20 years and will be due for a refresh, Luberda said in his budget address. It's estimated that between 2023 and 2026, approximately $4.5 million in remodeling and reconstruction is needed.
"Can we delay these major capital projects? Of course, but each year of delay could gnaw into the facility's financial viability," Luberda said.
Luberda encouraged the county to evaluate its commitment to operating a long-term care facility before spending millions in renovations.
"To be clear," Luberda said, "I am not suggesting that the county get out of the businesses … Twenty years is probably a good time to re-evaluate and reaffirm that decision."
The budget also includes:
$100,000 in federal funds for the design of an emergency facility with office space, storage and restrooms at the Walworth County Fairgrounds. $100,000 is budgeted for 2022 and $1.4 million of federal recovery funds budgeted for 2023 for construction. This could be used for anything from an immunization clinic to temporary housing in case of an emergency like a tornado. It could also be used during events at the fairgrounds.
The budget includes an anticipated $11.6 million in sales tax revenue, an increase of $1 million from the 2021 budget.
To help administer the federal grants, the county is proposing to continue funding a recovery grant manager, as well as a buyer to help facilitate the federal funds, which come with a lot of federal requirements.
From here, county board supervisors will meet to discuss the budget. A public hearing scheduled for Nov. 2 and budget adoption scheduled for Nov. 9.