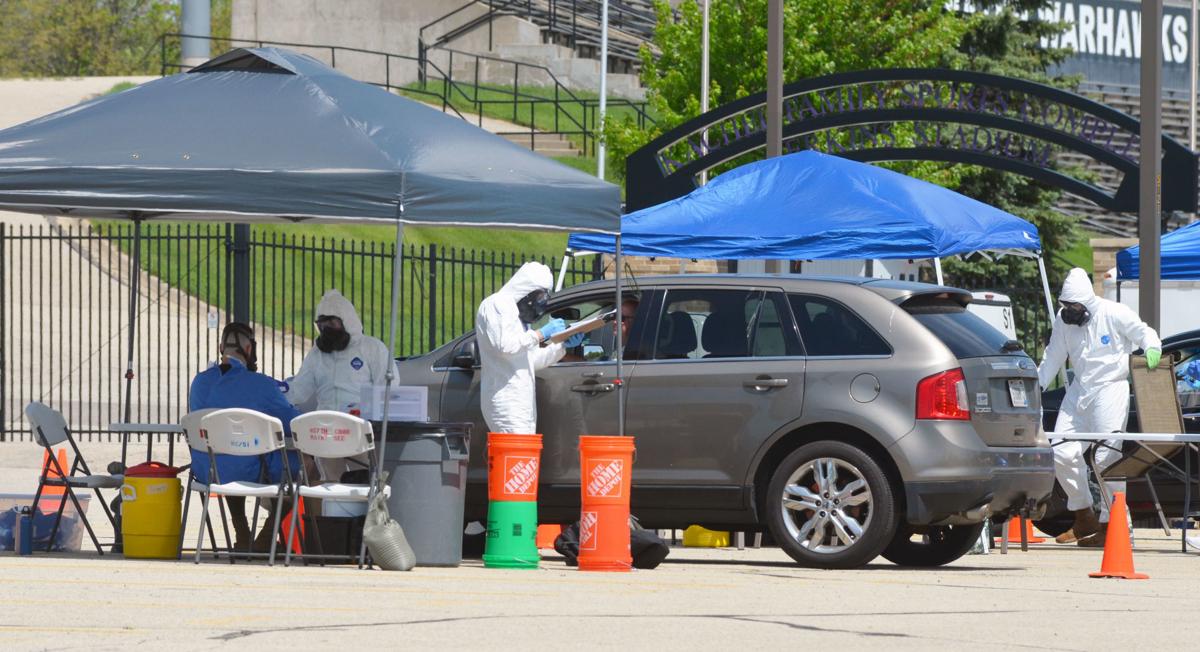 WALWORTH – An increase in testing for the coronavirus has pushed the number of cases to more than 400 people in Walworth County, officials said.
As of June 5, the Wisconsin Department of Health Services reported Walworth County had 428 confirmed cases, including 17 deaths caused by the virus.
Throughout the entire state, 20,249 cases and 633 deaths were reported.
Carlo Nevicosi, deputy director for Walworth County's Department of Health and Human Services, said there is no evidence that relaxed state safeguards have led to an increase in cases. Instead, he said, the recent increase in cases is related to an increase in testing.
He said in the four days of free testing at the University of Wisconsin Whitewater campus alone, well over 1,000 people were tested. Final results for the testing conducted May 27-30 are still pending.
Nearly 800 people linked to an outbreak at the Birds Eye Food plant in Darien have also been tested. More than 100 employees tested positive for the virus.
Nevicosi said the health department hopes to offer another public testing event soon in Walworth County, and that he expects the number of both positive and negative cases to increase again as testing increases.
Cheri Mantz, spokeswoman for Advocate Aurora Health, said the Aurora Lakeland Medical Center in Elkhorn is currently treating two people with the coronavirus, and still has 12 intensive care beds and five ventilators available.
She added that 43 people have also recovered from the virus after being treated at Aurora Lakeland.
Mantz said in the event that there is a surge in cases in the county, the hospital has established a plan to handle an influx of patients with additional equipment, such as ventilators, provided through Advocate Aurora system resources.
With four individuals currently requiring hospital care countywide and 26 intensive care beds available, Nevicosi said local hospitals are doing well.
He added that the county has recorded 351 people who had the virus and now are symptom free and have completed their quarantine.
Mantz said practicing social distancing, mask wearing, and hand-washing will be critical to controlling further spread of the virus, in addition to increased testing and virus tracking.
"Our ability as a community to manage these variables will have a direct impact on future surges or control of the virus," she said.
Get local news delivered to your inbox!
Subscribe to our Daily Headlines newsletter.