Watch now: snow sculptures remain intact in downtown Lake Geneva
The recent cold temperatures and snowy weather has allowed the snow sculptures in downtown Lake Geneva to remain intact during the past couple of weeks.
The sculptures were still in place as of Feb. 18 with many people visiting Riviera Plaza and Flat Iron Park to view the snowy works of art. 
The snow sculptures were created by teams across the country during the U.S. National Snow Sculpting Championship, which was a part of the Winterfest activities, held Feb. 3 through Feb. 7 in downtown Lake Geneva.
Watch now: Snow sculptures still intact in Lake Geneva
Posing for a photo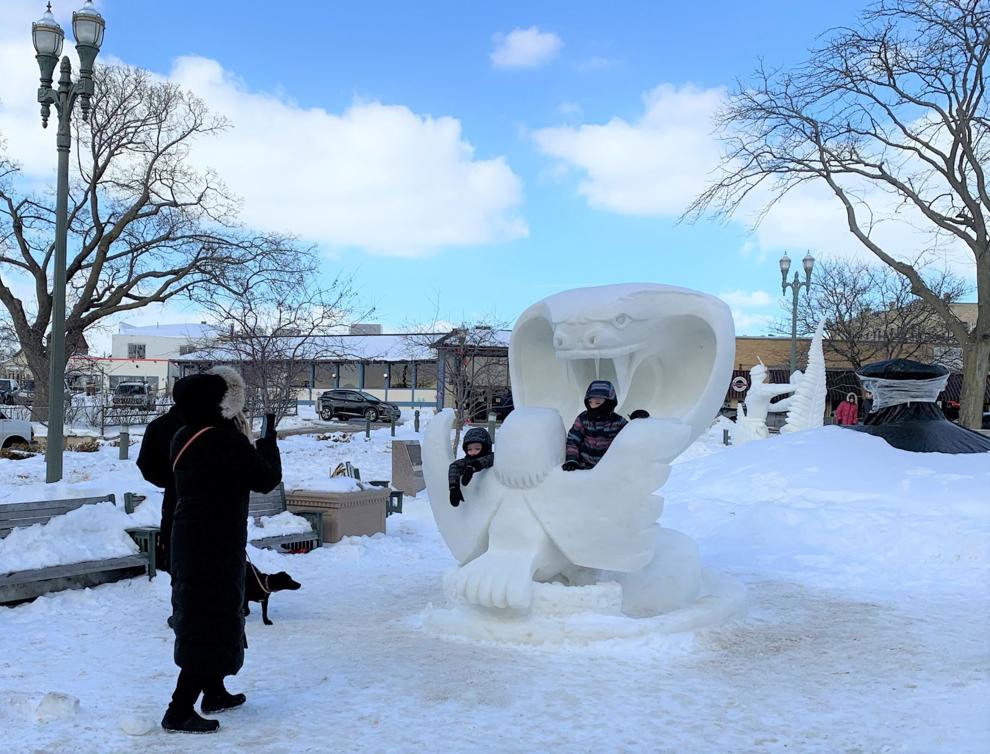 As temperatures started to warm up a bit, Feb. 18, several people visited Riviera Plaza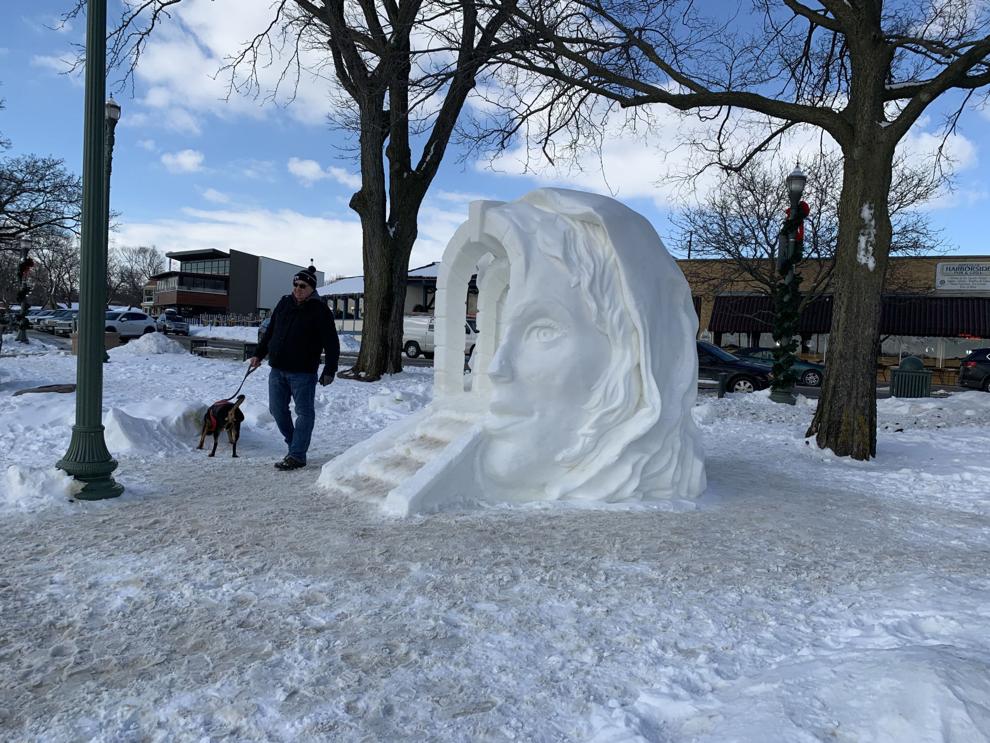 People walk along Flat Iron Park to view snow sculptures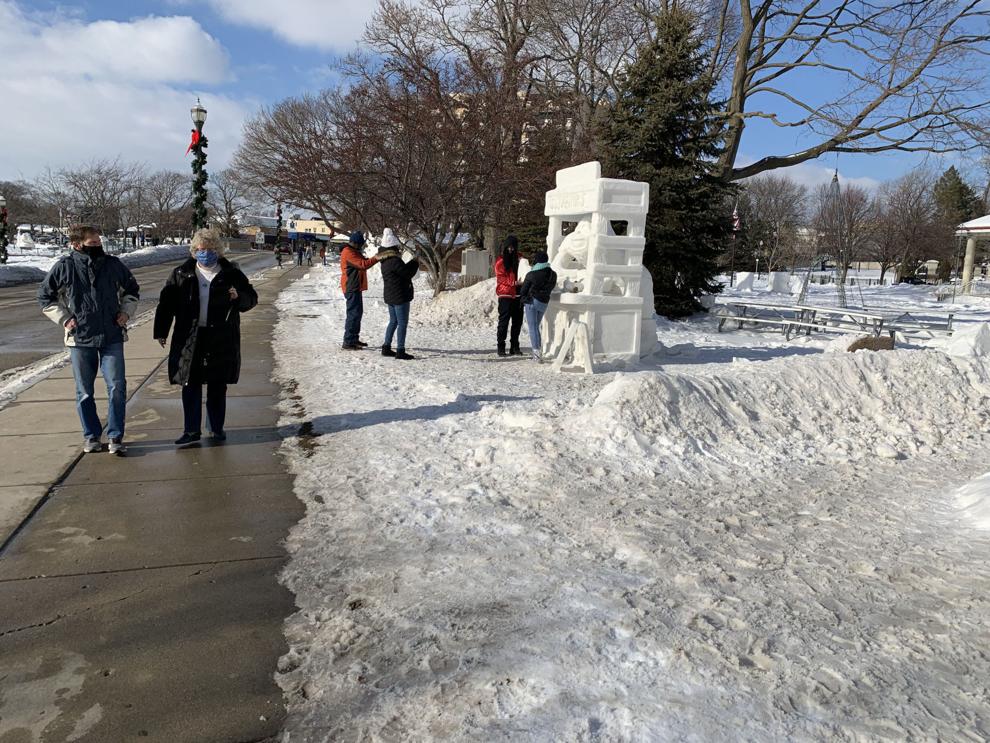 The first-place sculpture of the U.S. National Snow Sculpting Championship still intact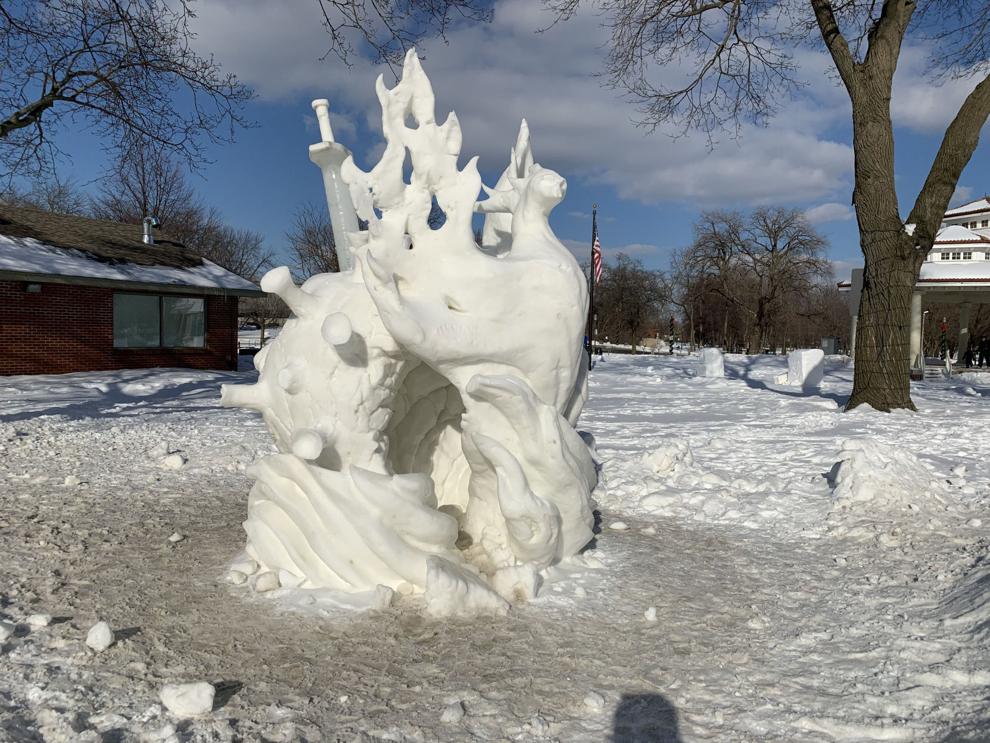 The "Bird in the Hand" sculpture still intact
Visitors to Flat Iron Park were still able to view the "Ice Cold Craft Beer" sculpture last week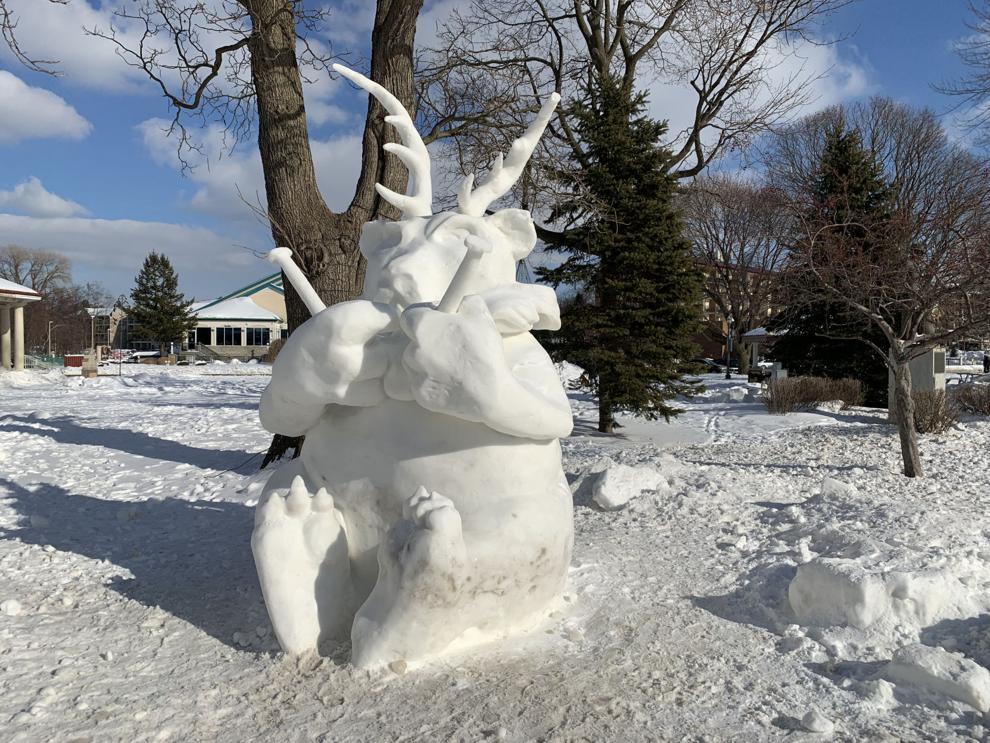 The "Likeness Monster" sculpture created by Illinois team Cave People from Space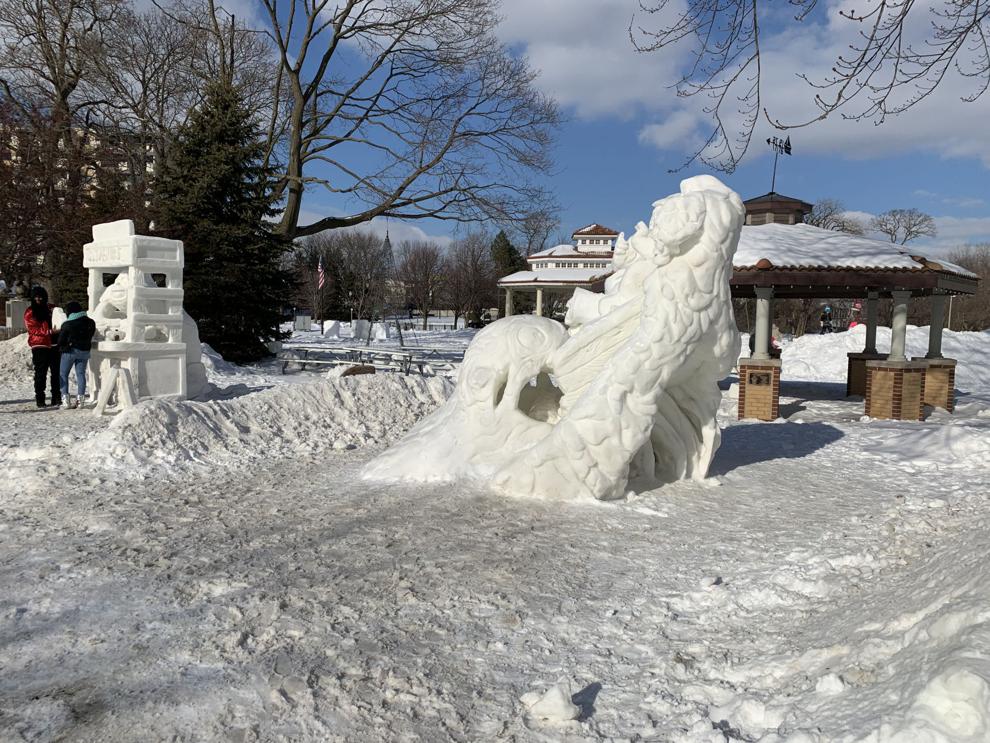 The "2020" snow sculpture created by Illinois team the Windy City Snowmen was one of the attractions for Winterfest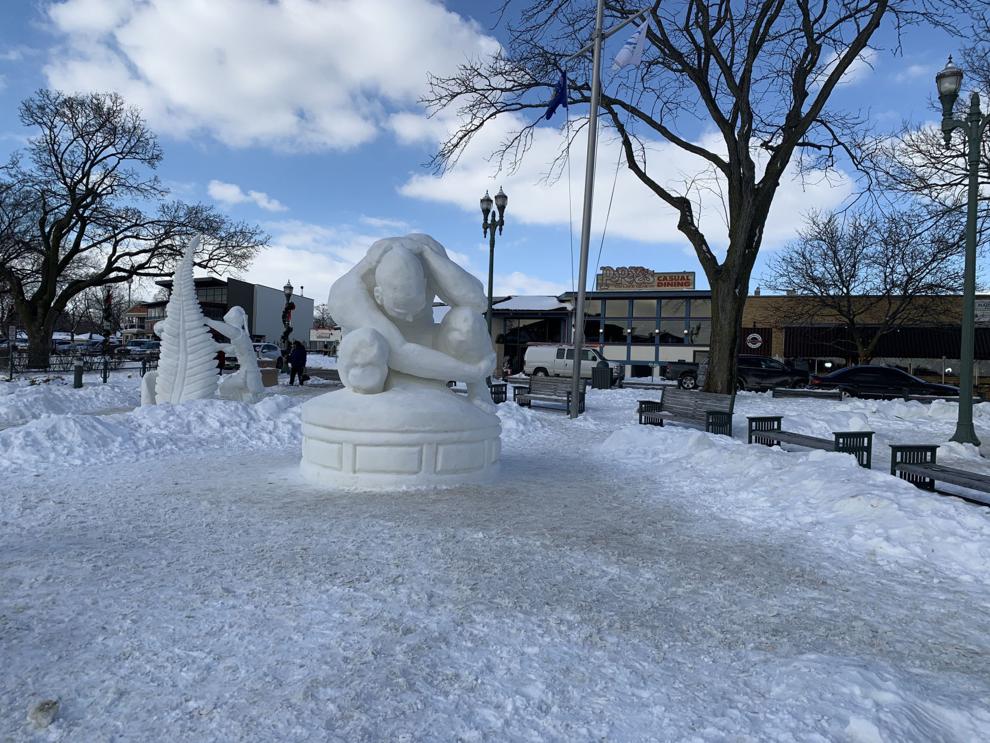 The "Tribal Dance" sculpture was one of several snowy pieces of art that was featured at Riviera Plaza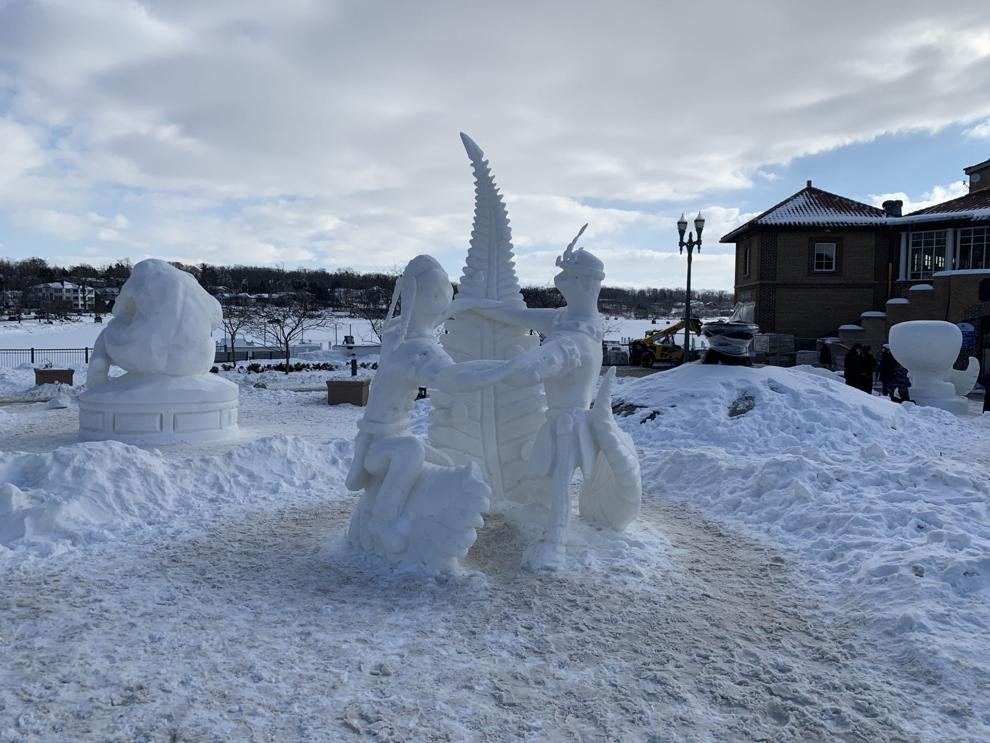 The snow sculpture "Darly" was not only featured during Winterfest but still intact two weeks later