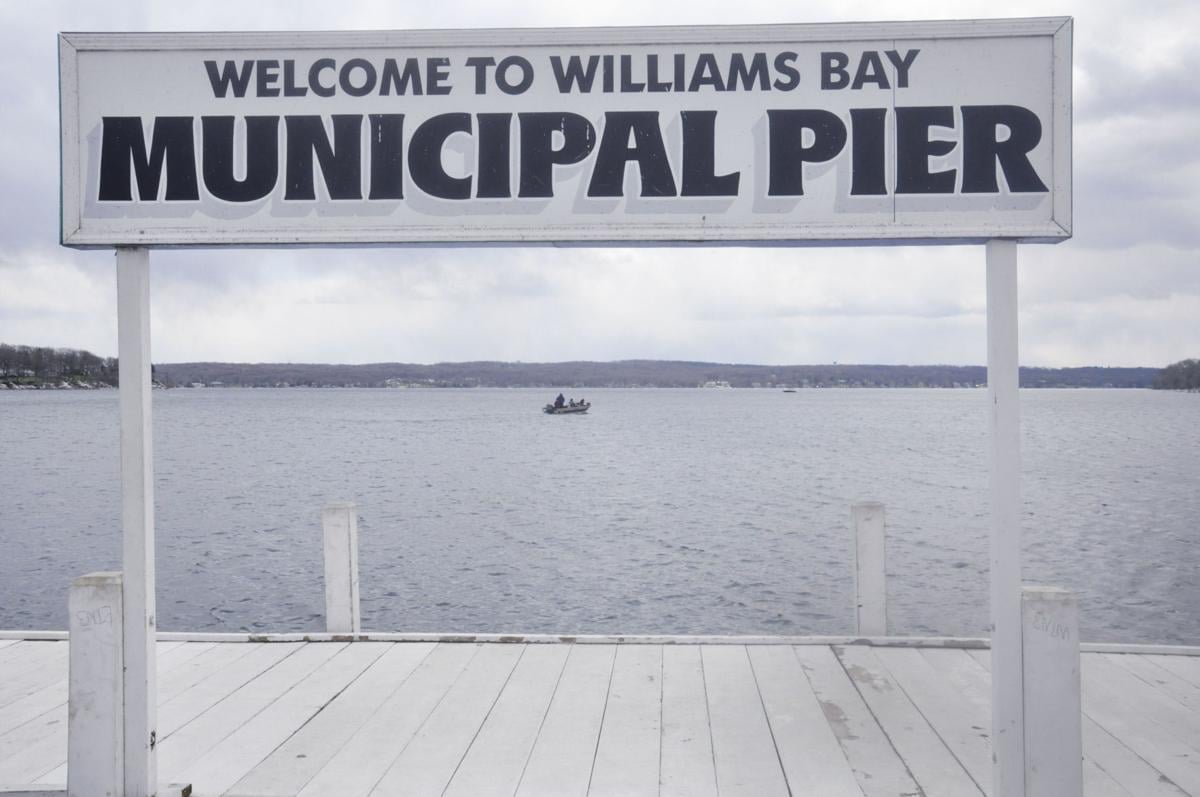 WILLIAMS BAY — Boat owners who keep their vessels docked at Williams Bay municipal piers can expect a $400 increase to their boat slip fees starting next year.
The increase was approved by the Williams Bay Harbor Commission during a Nov. 9 meeting where commissioners discussed rising expenses for maintaining the village's municipal piers.
Commissioner Tom Lothian said the village is beginning to fall behind on what needs to be charged through boat slips to maintain the municipal piers moving forward.
Due to the boats slips being available only to village residents, Lothian said it is important that exorbitant amounts not be charged for the slips but that it is necessary for the village to collect enough to cover costs associated with both short and long-term maintenance of the piers.
"This is not just a money grab, this is part of keeping up with what our costs are for putting the piers in and out and maintenance of the piers," he said.
In 2021, current boat slip fees of $1,660 for a municipal slip, $1,990 for a 24-foot vessel slip, $2,070 for a 26-foot slip and $2,150 for a 28-foot slip will raise to $2,060, $2,300, $2,470 and $2,550.
The $200 fee for seasonal use of the village municipal boat ramp will also be increased to $300 starting next year.
Harbor commissioner and village trustee Lowell Wright said during the meeting that the increased rates were the result of village's 2021 budget approval process.
Wright said in an interview that while he was not aware of the exact amount of the budget shortfall on hand, he has seen that the maintenance and installation of the piers come at a significant cost.
"It seemed to me as we considered it that the increase was certainly an important thing to do to make sure we have the money to continue to maintain our piers," he said.
Wright added that while a fee increase is never a popular decision, it is one that needed to made to ensure the quality of the village piers.
"I don't know that anybody is ever looking forward to an increase but I think as we look around and look at what other cities are charging for their slips , I think it was the right thing to do," he said.
By the end of 2020, the village expects to collect $192,152 from boat slip rentals, although it budgeted for $196,000. In 2021, with the fee increase, the village expects to collect $227,100, roughly $30,000 more than what was budgeted in 2020, according to a 2021 proposed village budget.
Lothian said fee increases better align the village with fees charged by other municipalities on Geneva Lake like Fontana and Lake Geneva.
Boat slips in the Abbey Marina in Fontana cost between $6,000 and $8,500 or more. Buoys for vessels up to 25-feet at Gordy's Marine in Fontana cost $3,000.
Commissioner Matthew Robbins said during the meeting he believes the fee increase is long overdue.
"We need to increase them and then we need to keep increasing them," he said.
Harbor commission meeting minutes indicate the last boat slip fee increase approved by commissioners occurred in 2013, according to village clerk Jackie Pankau.
During the meeting Robbins criticized lengthy wait times for village residents wishing to secure boat slips, saying that he himself has been on the village waiting list for 18 years.
"To me, that is just insanity, that you wait a lifetime to get these things," he said.
Wright said he himself was on the boat slip waiting list for a time but eventually gave up on the prospect.
Lake Geneva slip fees
An 8 percent boat slip fee increase is also being considered in the City of Lake Geneva but has not been approved. The increase, which would add additional fees between $147 and $317 depending on residency status and boat size, was voted down during a Nov. 9 city council meeting.
An increase may be considered again by the city's piers, harbors and lakefront committee and, if approved by the committee, be considered by the city council once more.