WILLIAMS BAY – Renovations at Williams Bay village hall will make the building ADA compliant and should improve working conditions for staff.
Projects include the installation of new entrance doors with an automatic open button, service counters that are more accessible to those in wheelchairs and a full renovation of the village's office space.
Lake Geneva based construction company, Glen Fern Inc., has been contracted to complete the door project for $23,282 and the office renovations for $24,880.
The project is being funded with money that was previously borrowed about three years ago for a road renovation project, which came in under budget.
The doors and office space are original to the village hall building which was constructed more than 20 years ago.
Village administrator Jim Weiss said both the door and office renovations could be ready by June 15.
The building's previous doors did not operate automatically and were not well insulated, which caused drafts. In addition, only one of the doors opened, potentially creating a challenge for a crowd exiting the building in the case of an emergency.
The new aluminum doors will be outfitted with an automatic door opener button for both sets of doors leading into the building. The first set of doors brings visitors from the outside into a vestibule and the second set leads visitors into the main lobby.
The first set of doors will always be unlocked to allow the public access to the vestibule to view the bulletin board, to drop off materials. The second set will only be unlocked during regular business hours.
The village board approved the improvements on March 16 with unanimous support. However, the office renovations were opposed by Trustee Jen McMannamy.
During the meeting, McMannamy questioned whether village offices could be moved to a new fire station. Building a new fire station has been discussed, but not approved.
Village President Bill Duncan said the station still needs to be incorporated into the village's comprehensive plan if it were to be built at all.
Weiss said the office's open floor plan and hardwood floors created a distracting and noisy environment.
"Everything bounces," he said. "There is not any independent workspace for anybody. It all seems to be a communal area of trying to get things done where there is a lot of disturbances and interference with each other."
The renovated office will have carpeted floors to better absorb noise and cubicles.
"We feel it's going to give more independent areas to the employees and that it is going to soften the sound and echo going on," Weiss said.
Village Treasurer Lori Peternell said during the meeting that the old office was so noisy should would wear headphones to concentrate.
"It's just not a good, productive setup for any of us," she said.
Staff complaints about the noise were confirmed by trustee Jim D'Alessandro.
"I know it's hard for them to work," he said.
Riviera chain-link fence at start of project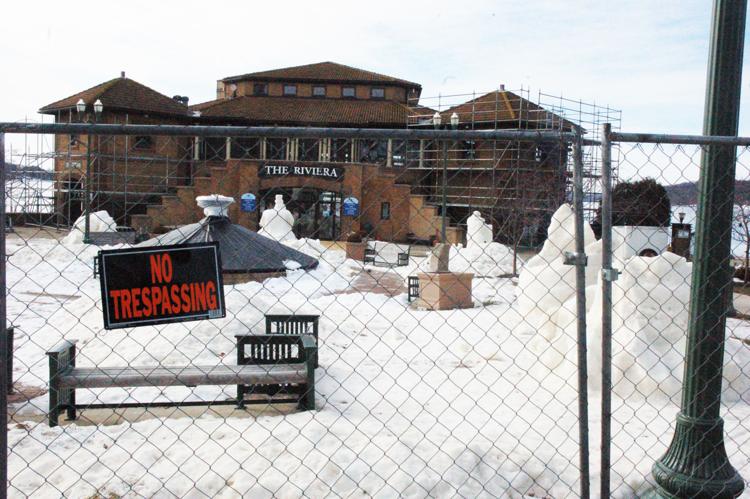 Crew member with Chicago Bears logo on hardhat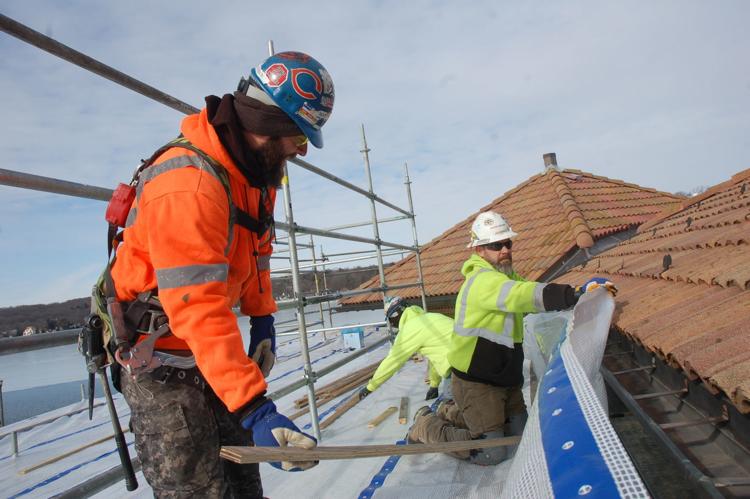 Crew member smiling on Riviera scaffolding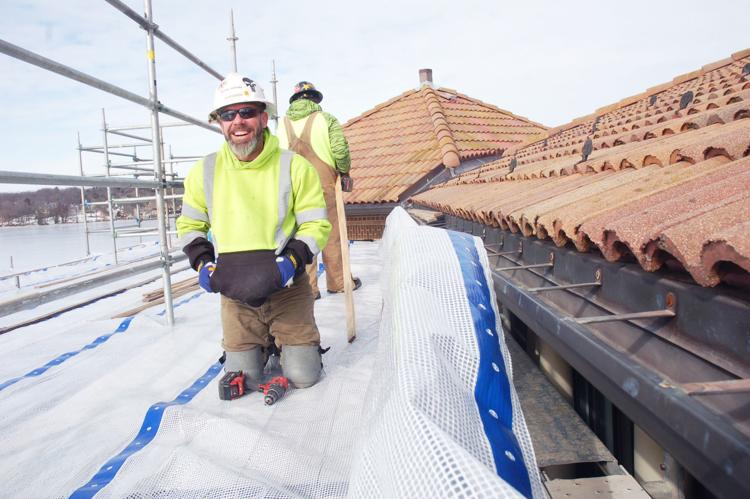 Badger Scaffold crew at rooftop of Riviera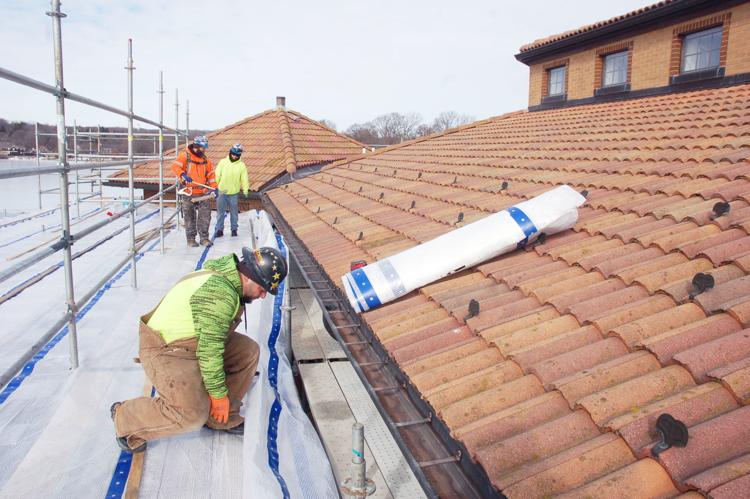 Scaffolding goes up February 2020 for historic Riviera job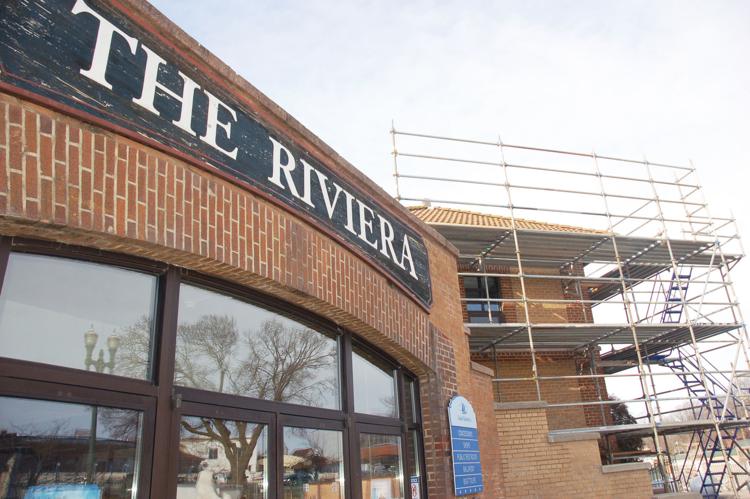 Scaffold crew members on top of Riviera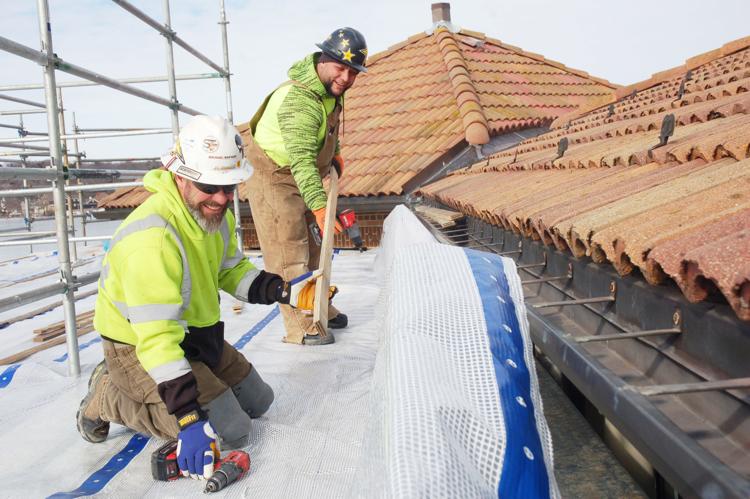 Scaffolding overlooking downtown from atop Riviera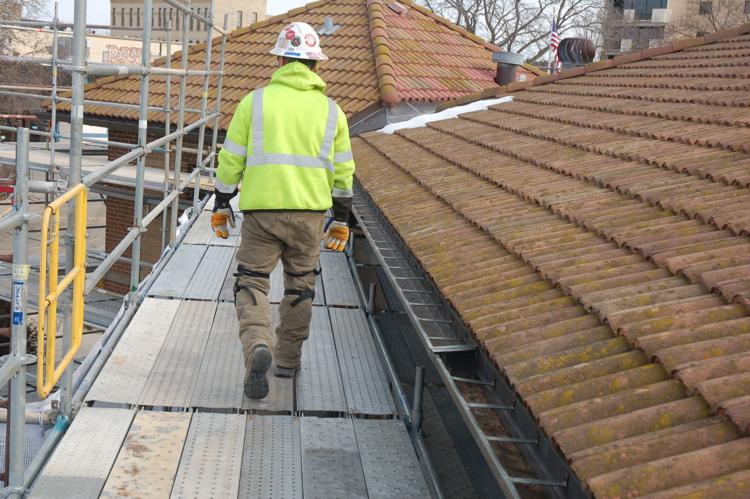 Badger Scaffold crew facing lakefront on Riviera job site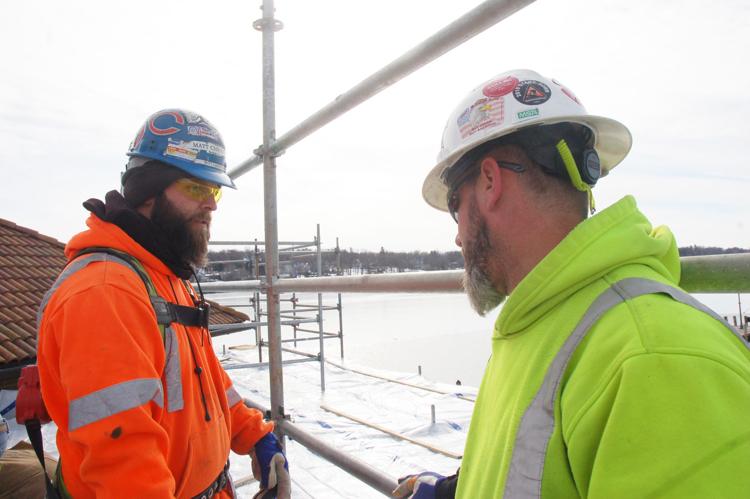 Crew member John Quinonez on scaffolding at Riviera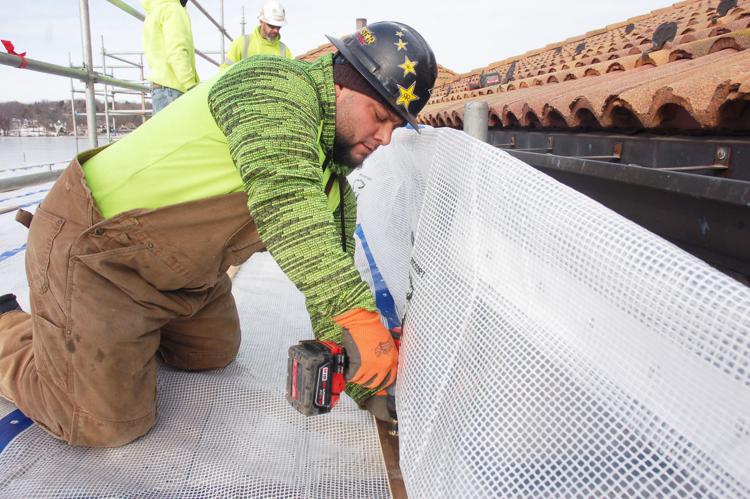 Crew member Ryan Paegelow on scaffolding at Riviera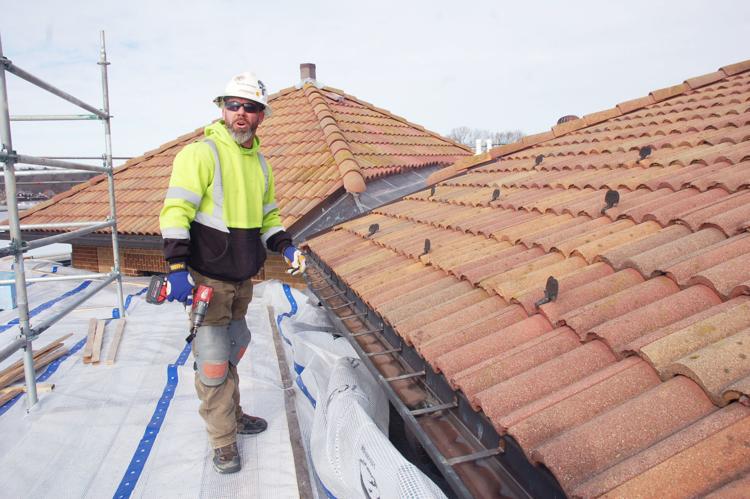 Riviera scaffolding west side of building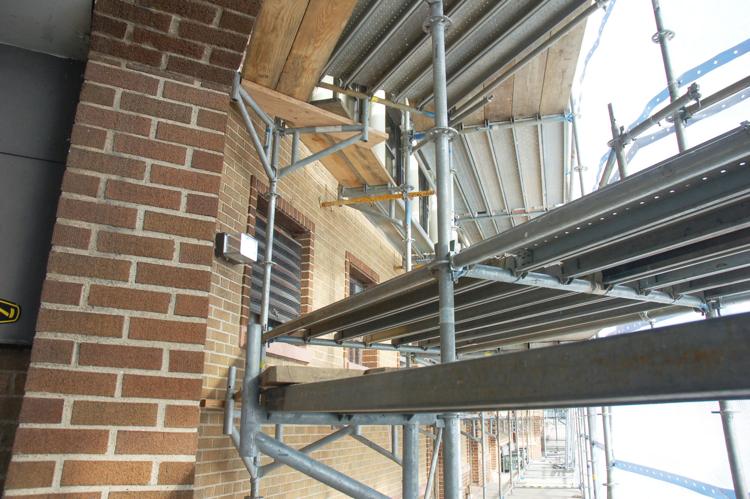 Crews enjoy mild weather at Riviera construction site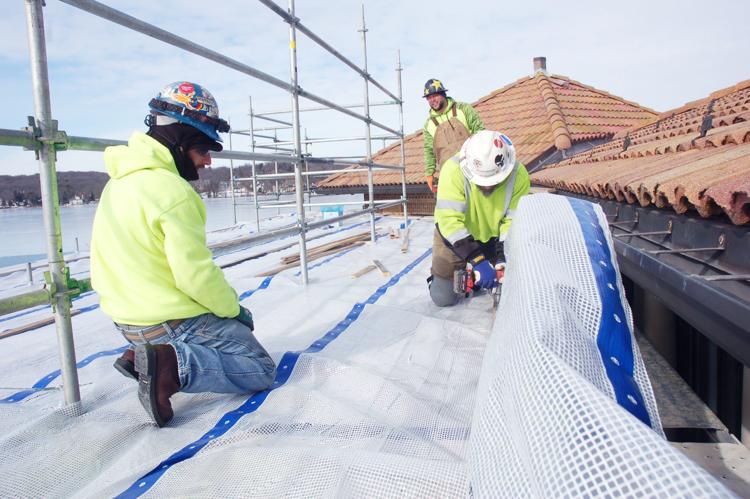 Tenting protects Riviera construction crews from winter weather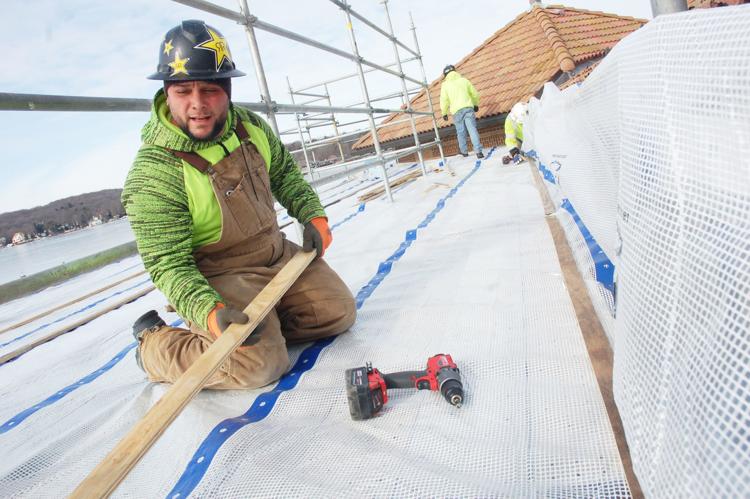 Exterior of Riviera with scaffolding to start repair job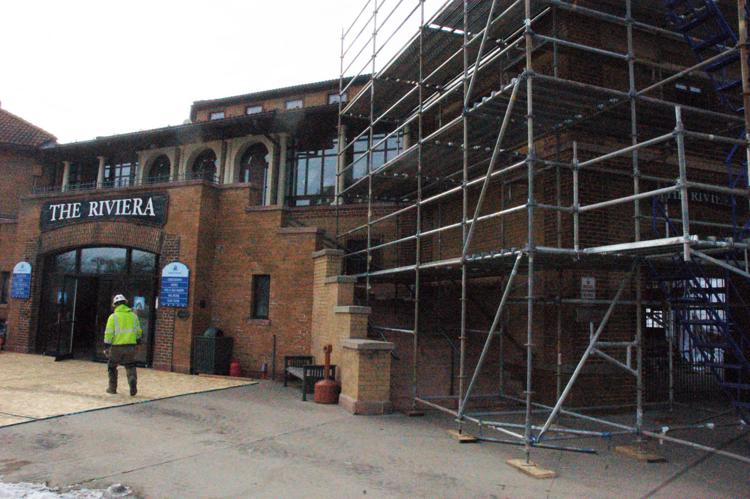 Crew members Badger Scaffold atop the Riviera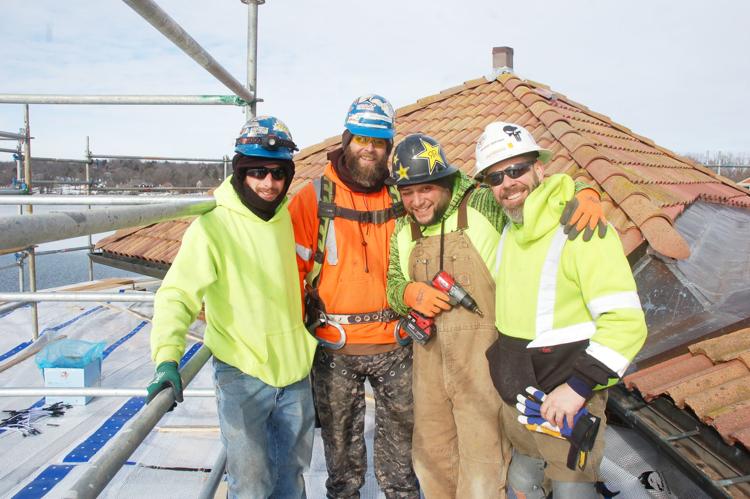 Get local news delivered to your inbox!
Subscribe to our Daily Headlines newsletter.