A Frank Lloyd Wright look-alike home along the northern edge Geneva Lake that once caught the eye of lake path walkers is now a pile of rubble.
It was demolished to make room for a new home in its place.
The W4443 N. Lake Shore Dr. property was constructed in 1991, taking inspiration from a Pennsylvania home designed by renowned architect Frank Lloyd Wright called "Fallingwater."
Tucked back from major roads in a densely wooded area, the prairie-style residence most prominently featured light ochre terraces on each of its levels, allowing ample patio space accessible from nearly every area of the home. Its façade was made up of light grey stonework and plenty of steel-framed windows.
The exterior style continued indoors with grey stone and glass making up a majority of the interior walls.
It could be seen along the shore path east of Williams Bay.
Bob Stewart of Stewart Excavating was hired to do the demolition, to take down the house so a new one can go up.
His history with the house goes way back, with him digging the basement for this house when it was built.
Now he is making it possible for someone else to build their dream house on the site, but there is a lot of work that has to happen first.
"It's probably one of the toughest I've torn down," Stewart said, of the house made largely of concrete and steel, including a concrete roof.
"I'm physically sitting on the second floor with a 75,000 pound excavator and we are not moving," he said. "It ain't budging."
Once the structure is entirely demolished, he said they recycle nearly all the material to "give it another life."
The property was listed for sale in June for the first time in 20 years with an asking price of $6,575,000.
Keefe Real Estate lists that the property was sold for $6,075,000 on Sept. 30.
Property owner Warren Mula, the former president of Chicago-based insurance company Aon Risk Solutions, could not be reached for comment.
It is unclear when developments might next occur on the property attached to pier slip 163.
Watch now: The demolition of Lake Geneva's Frank Lloyd Wright replica home
Only a shell left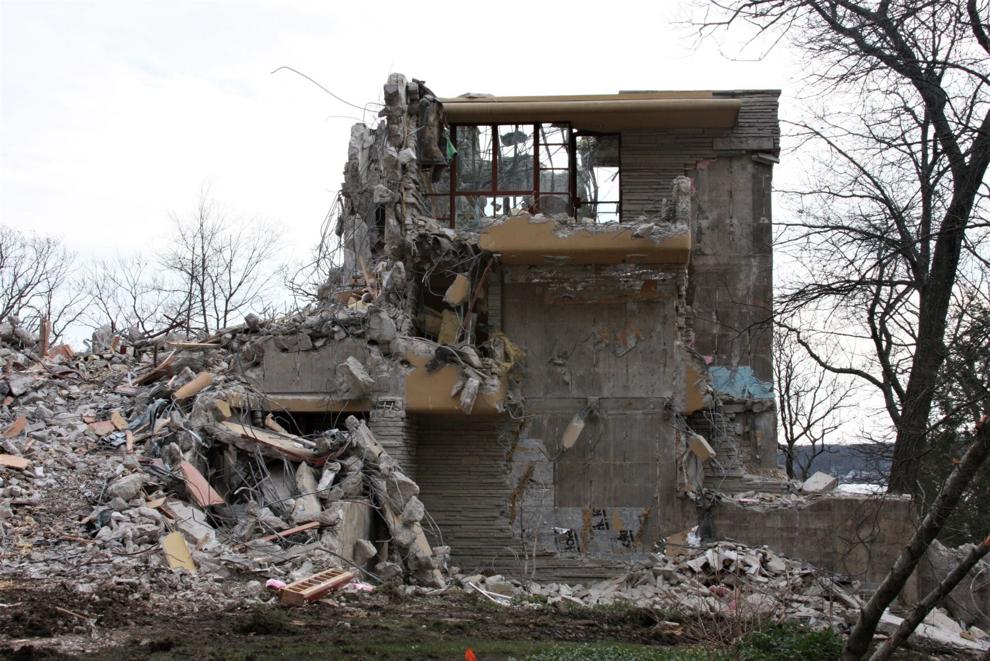 rubble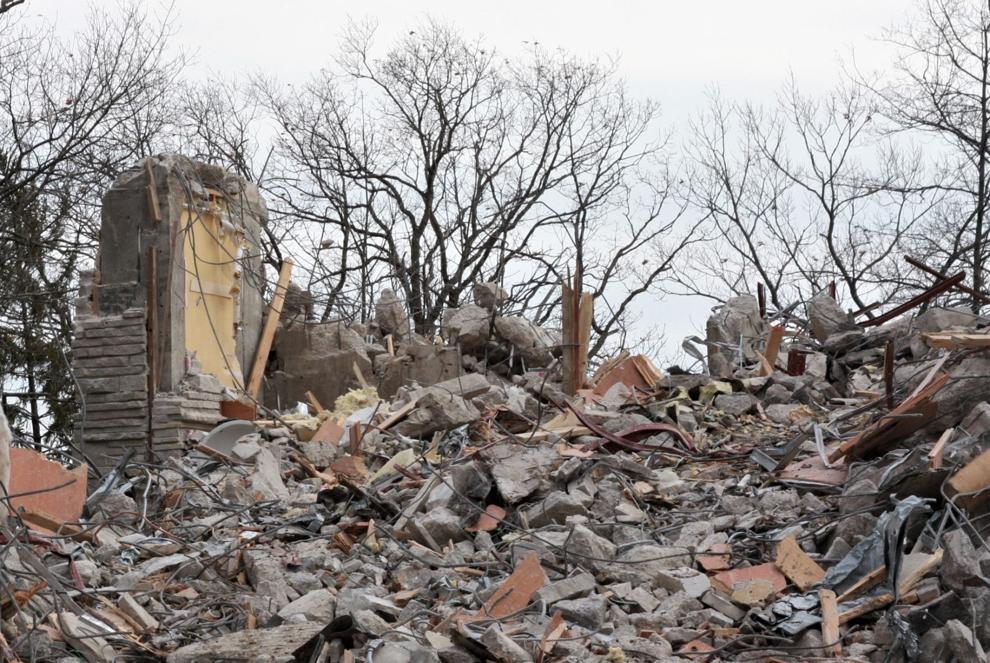 Stairs covered with debris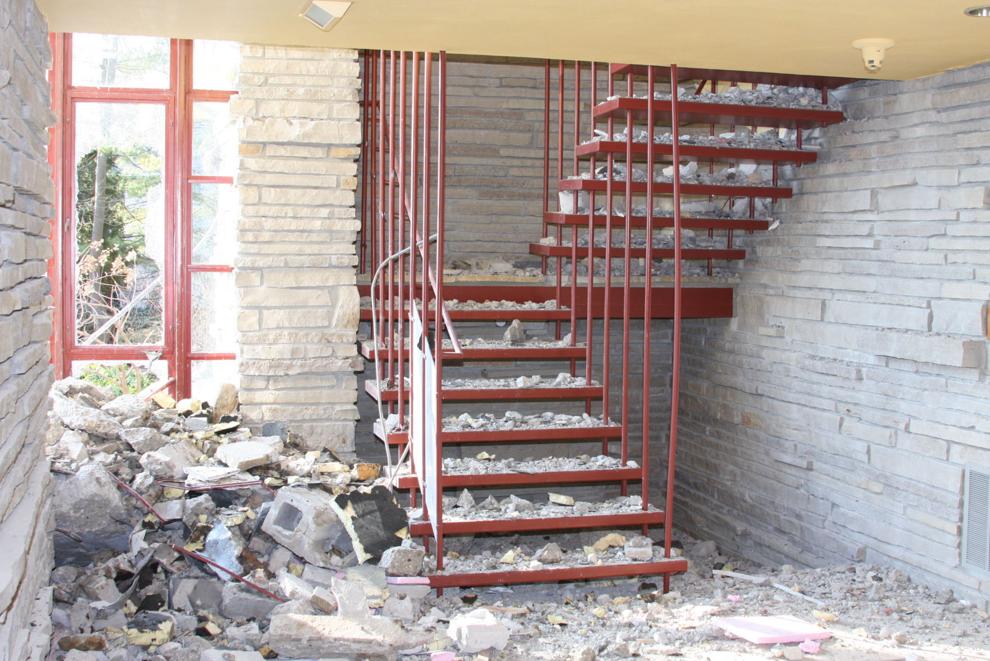 Broken glass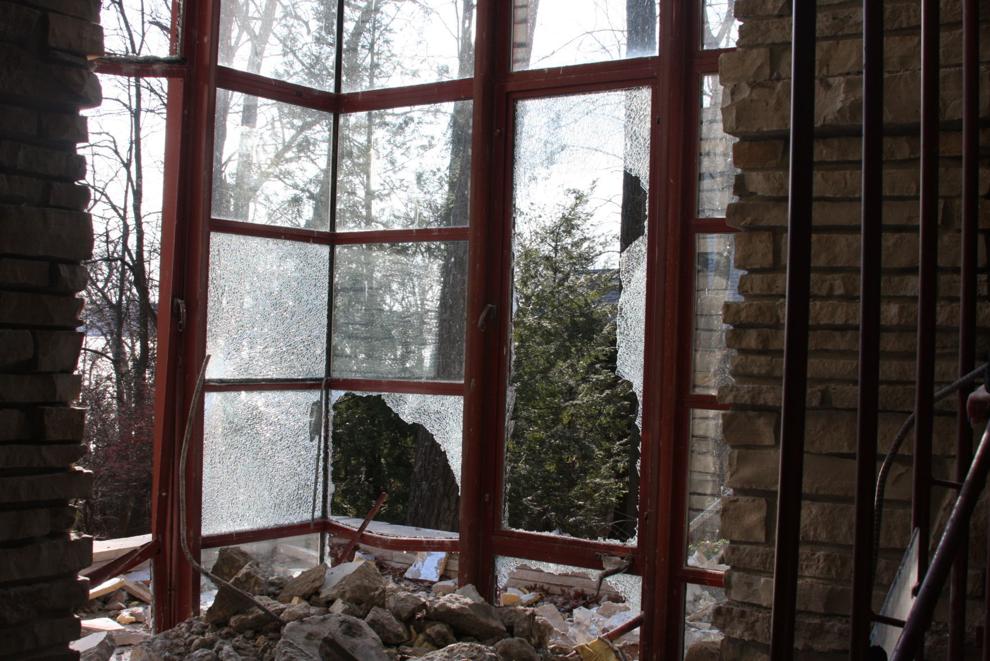 Outdoor fire place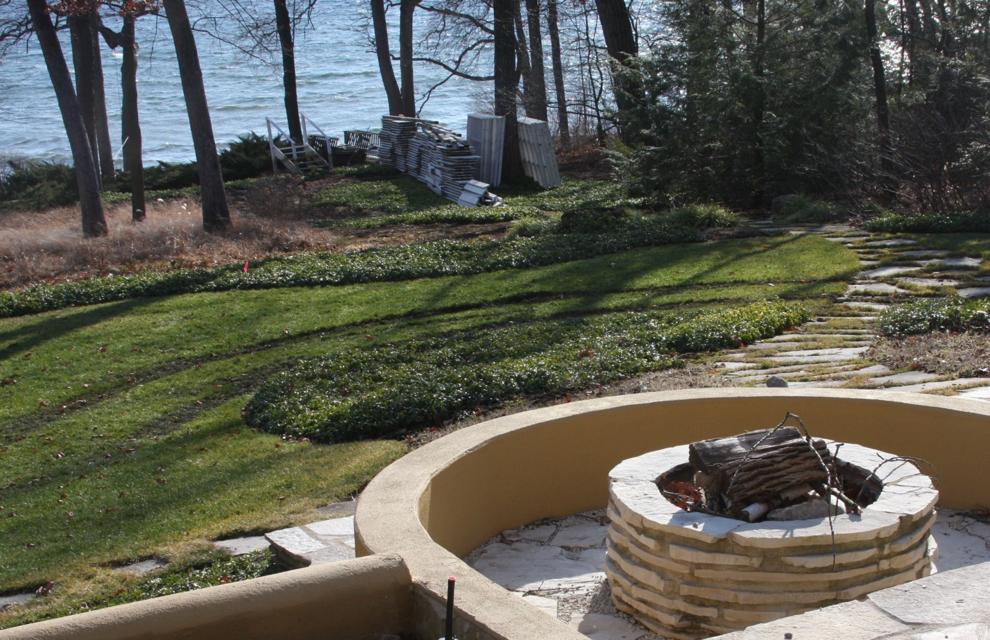 A landmark gone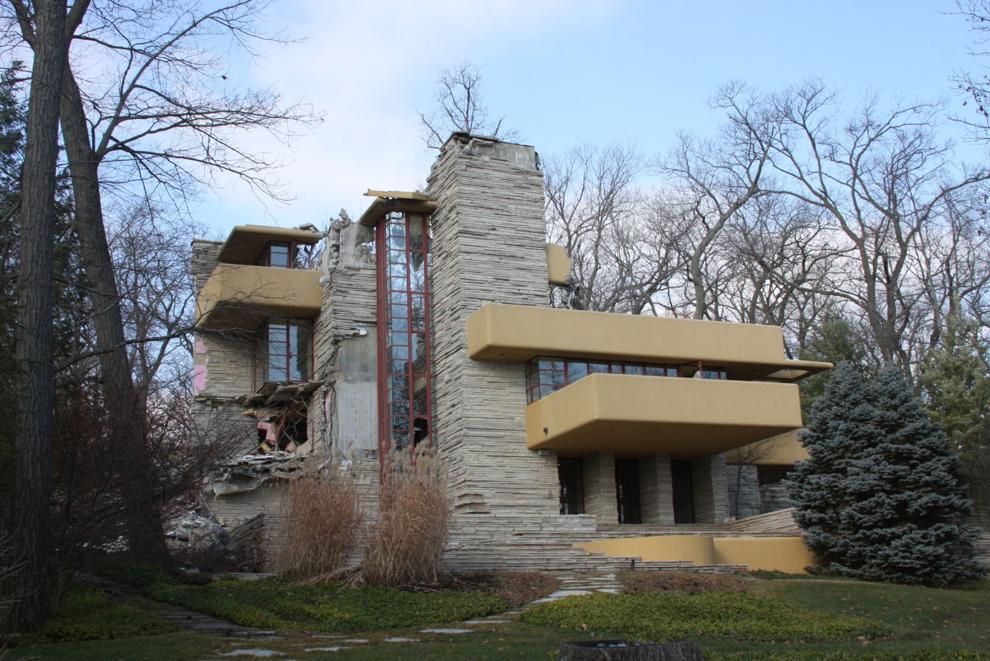 A last look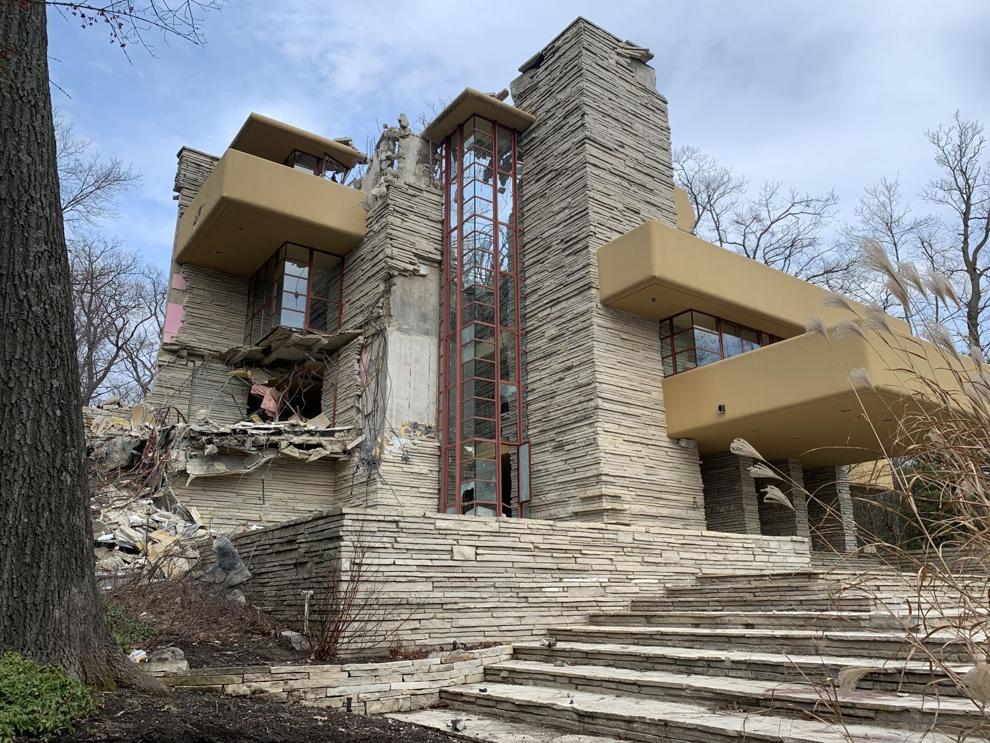 Demo work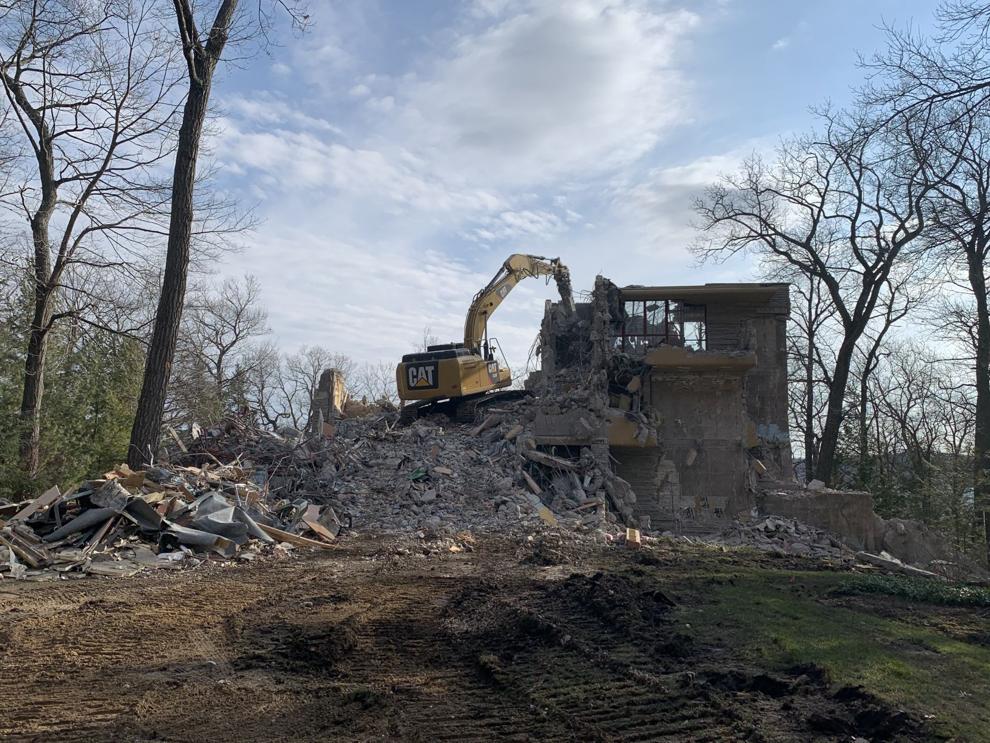 Floor to ceiling windows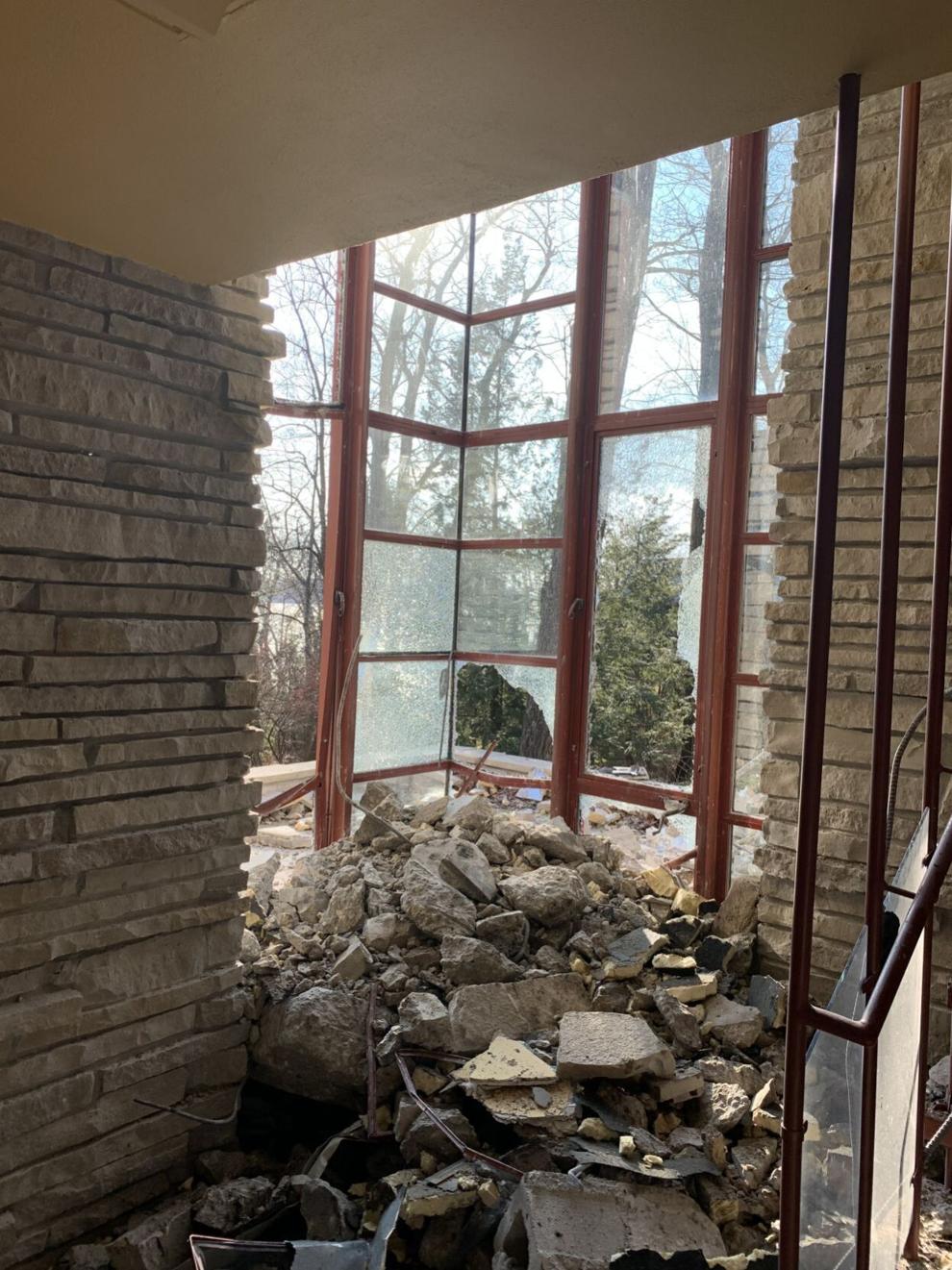 Intricate stonework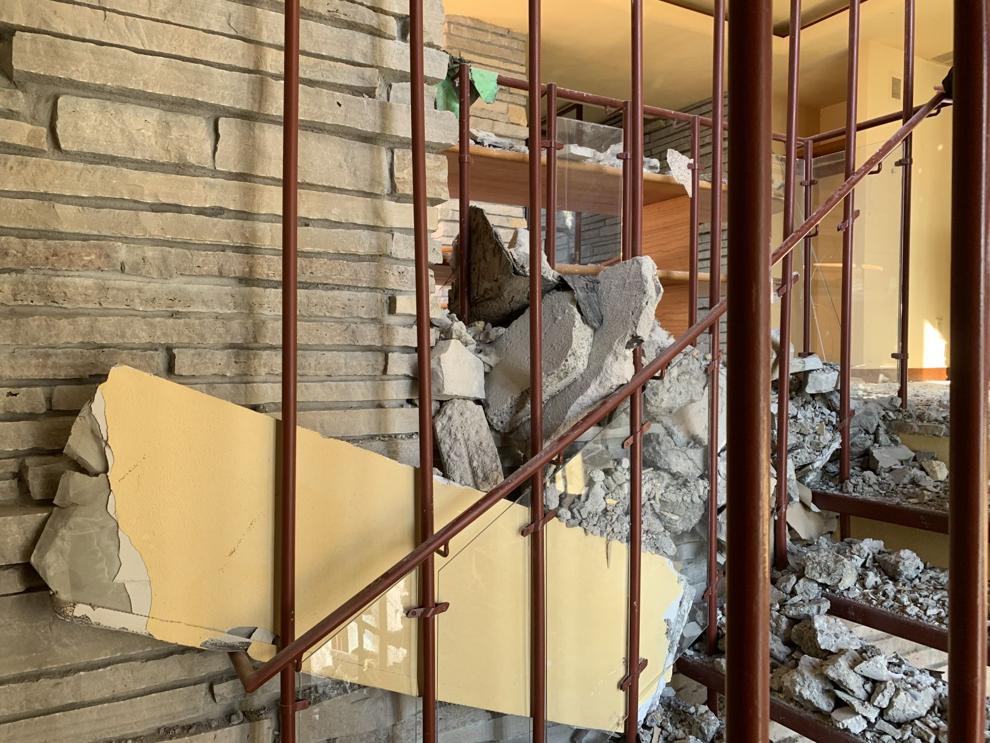 Lots of concrete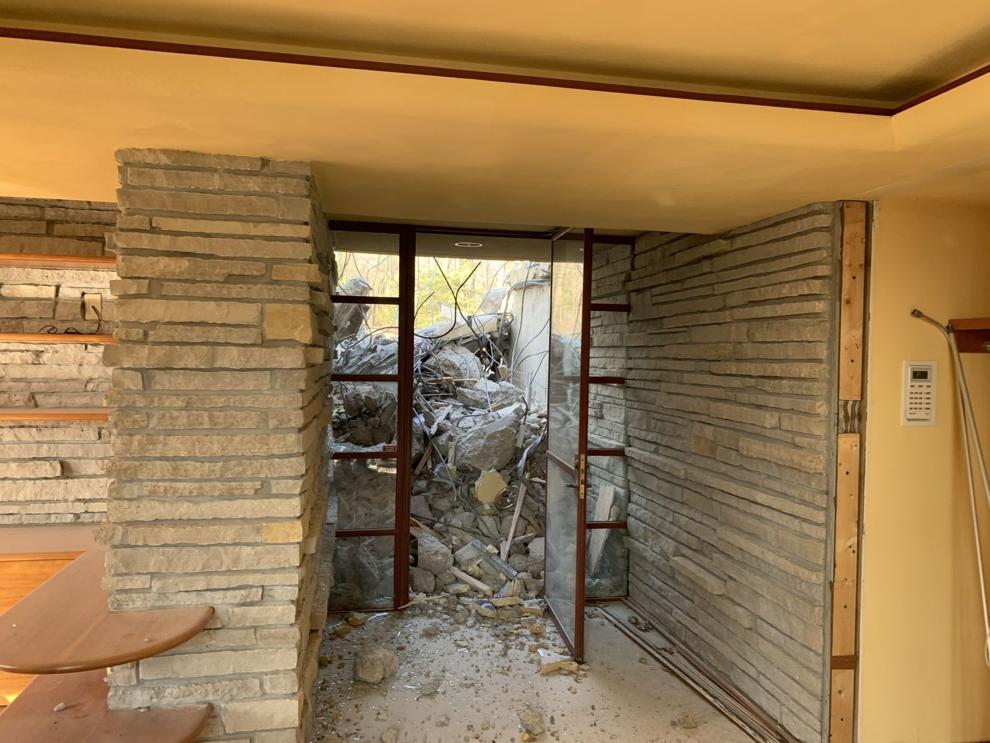 The kitchen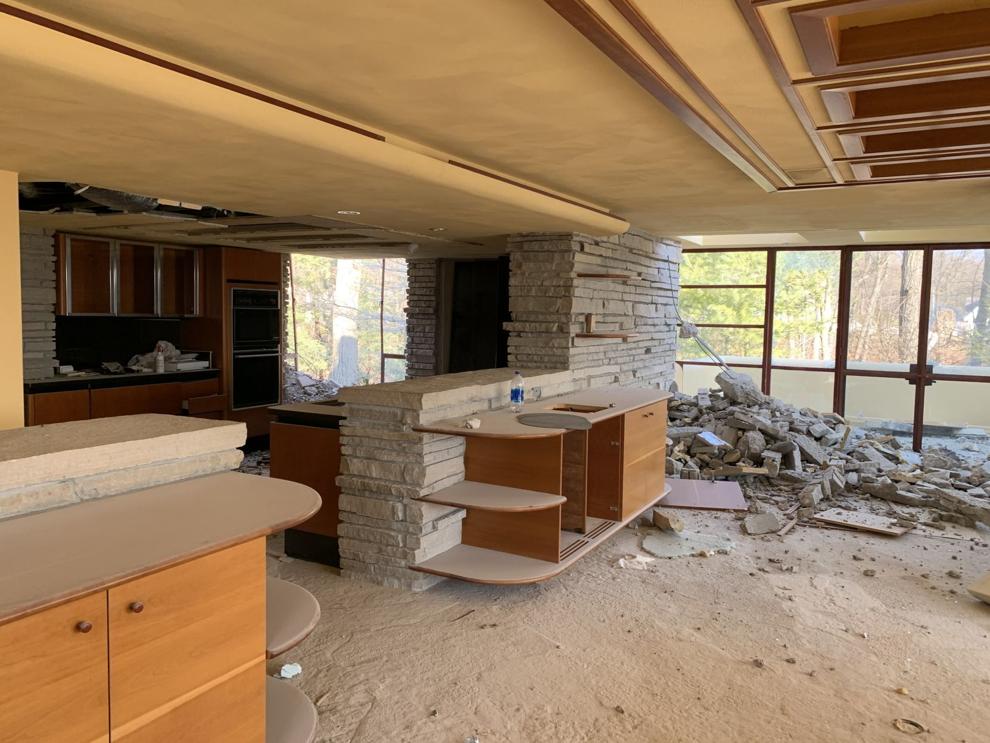 A look outside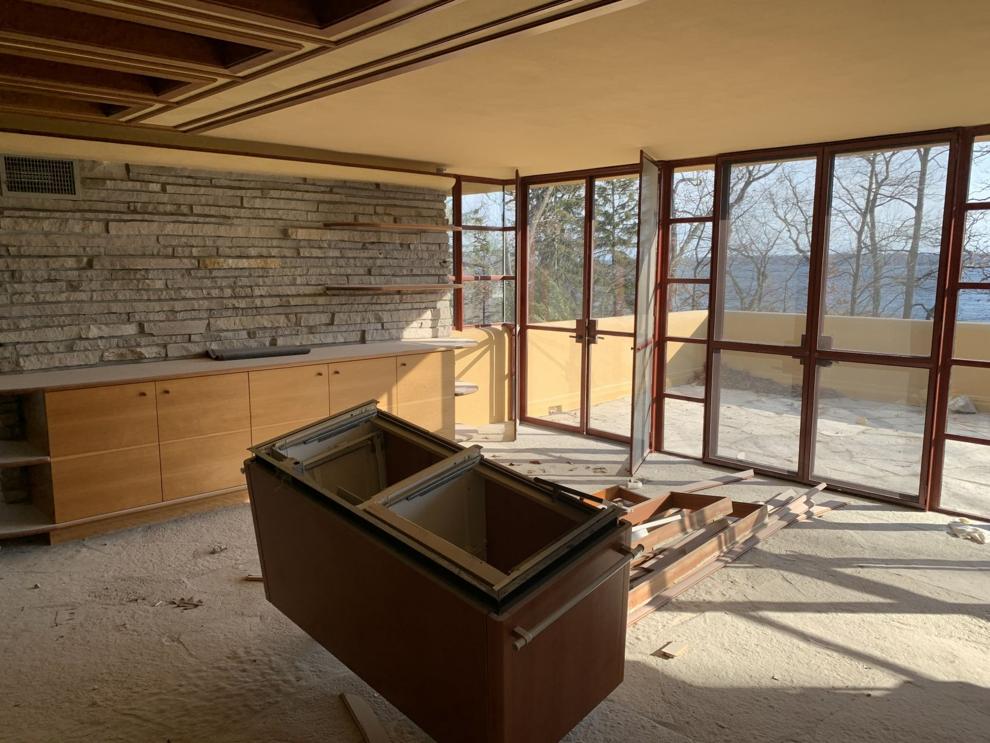 Tearing off the roof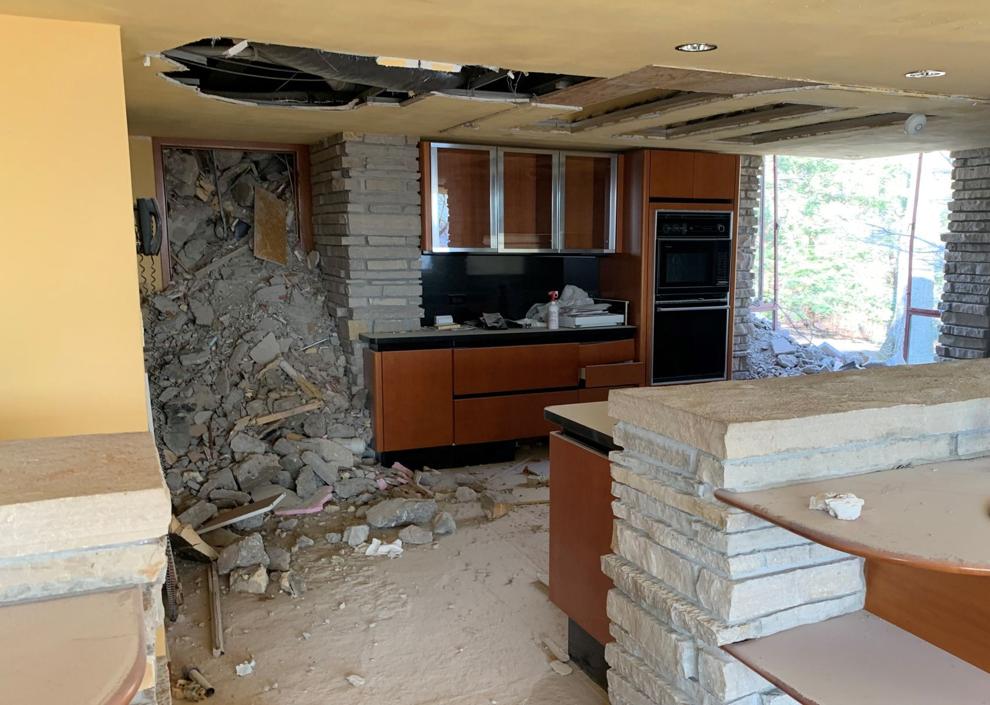 A home with a view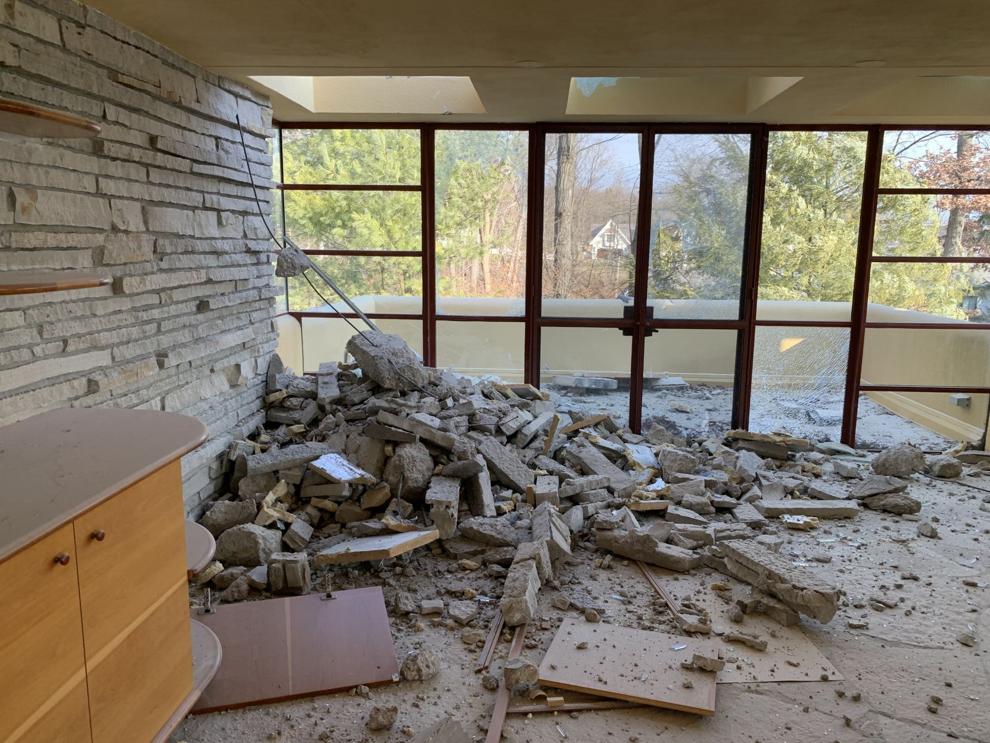 Detailed woodwork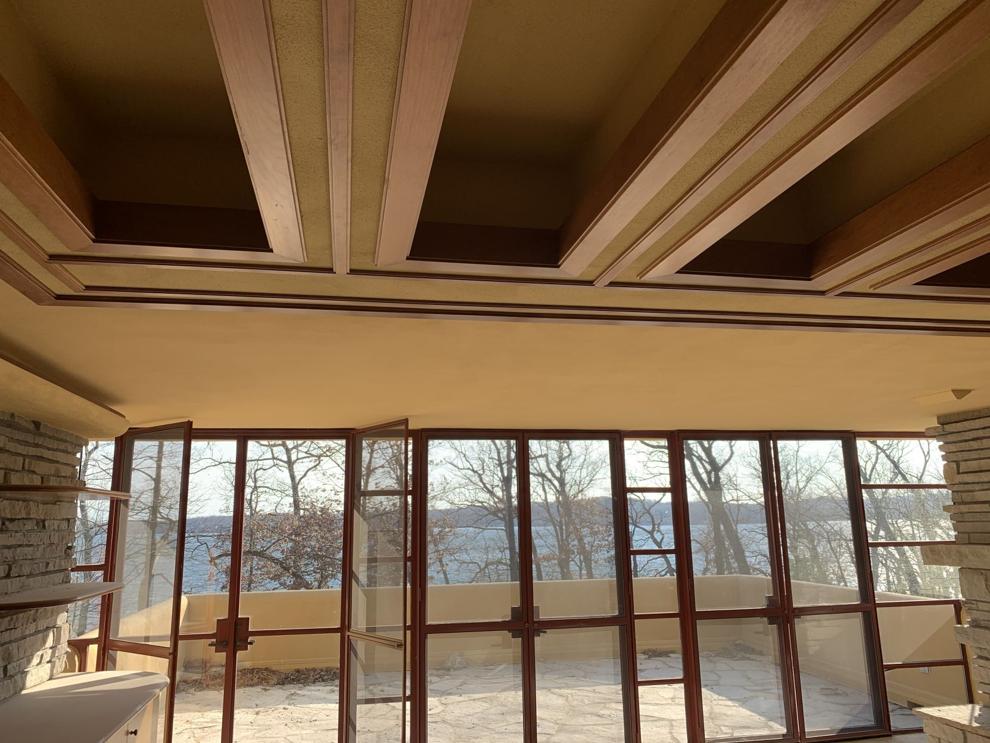 Fireplace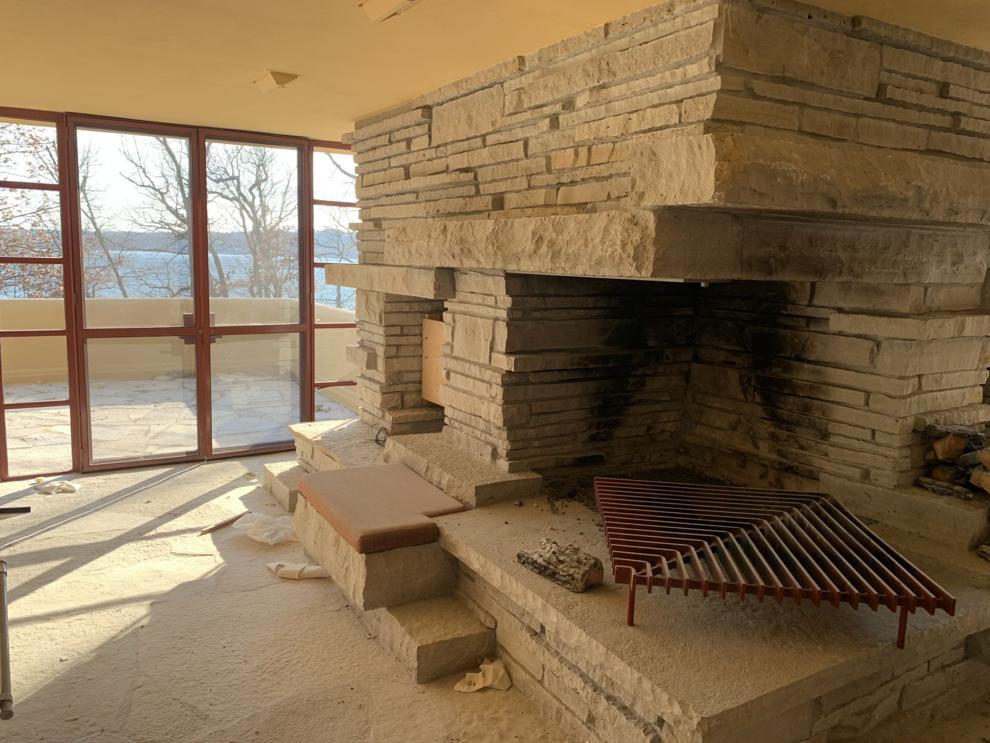 Built-in office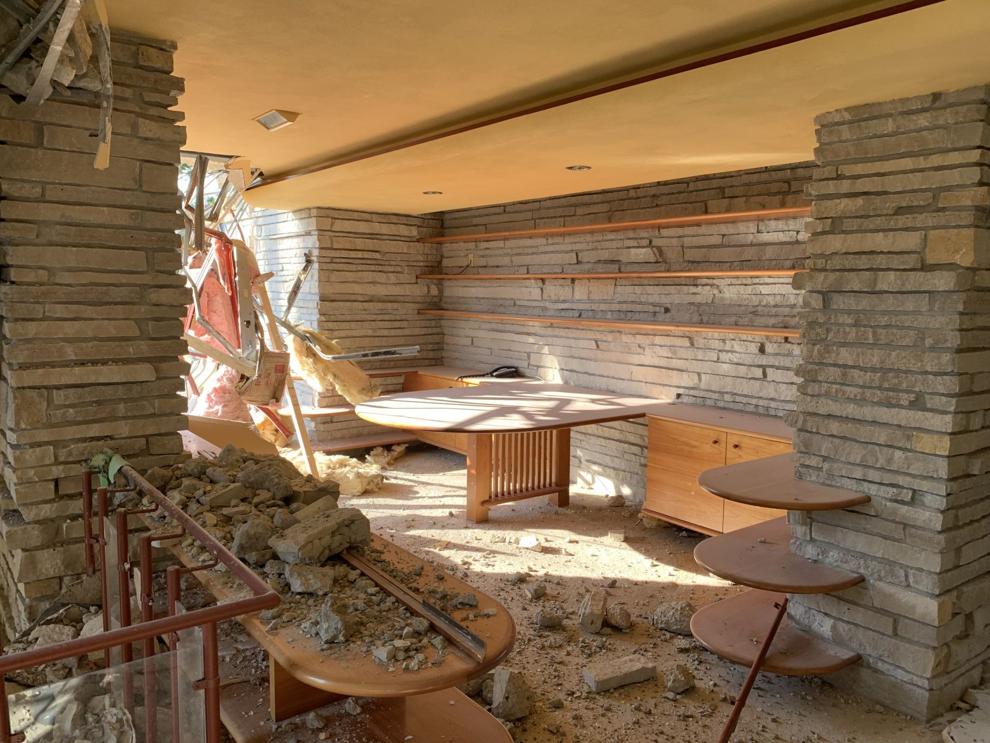 The kitchen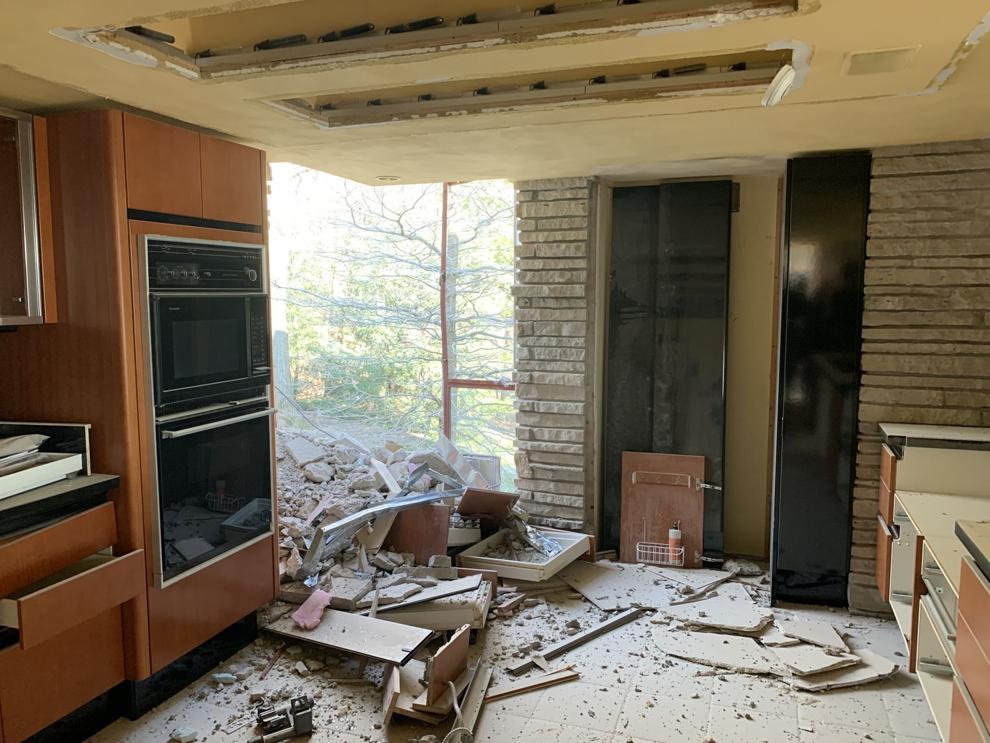 The fireplace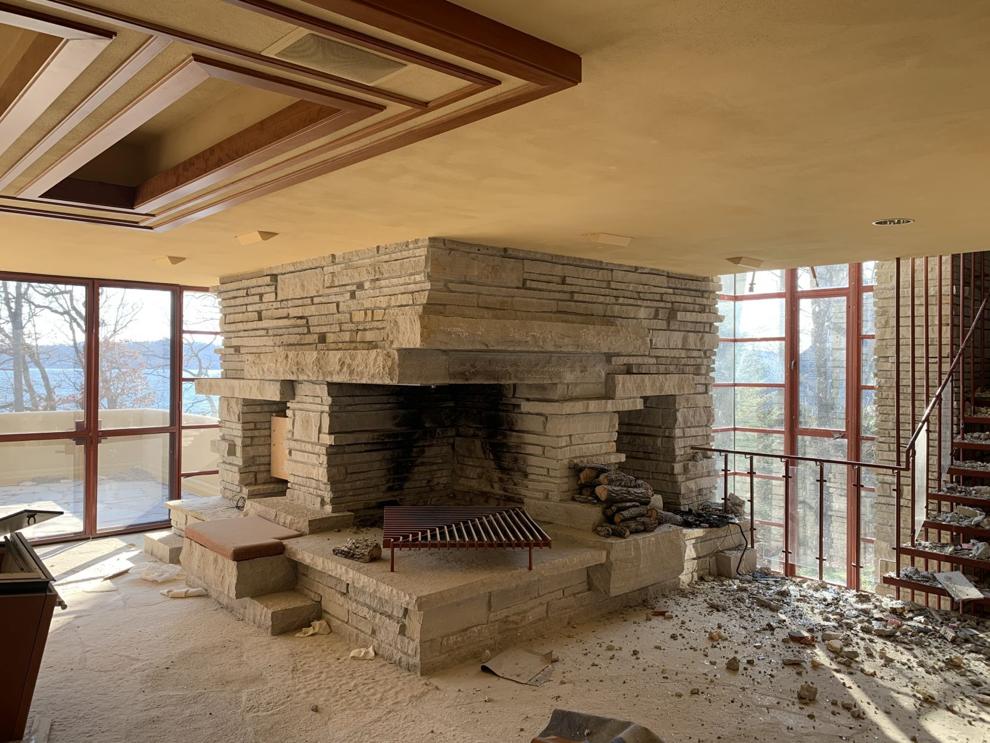 Stairs filled with rubble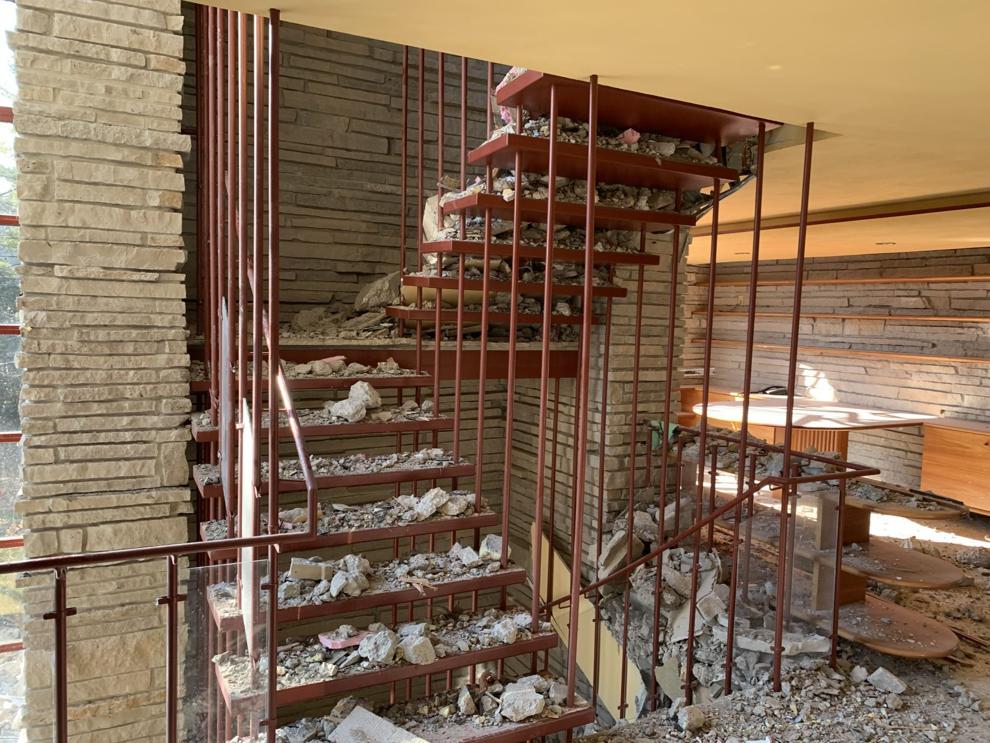 A look outside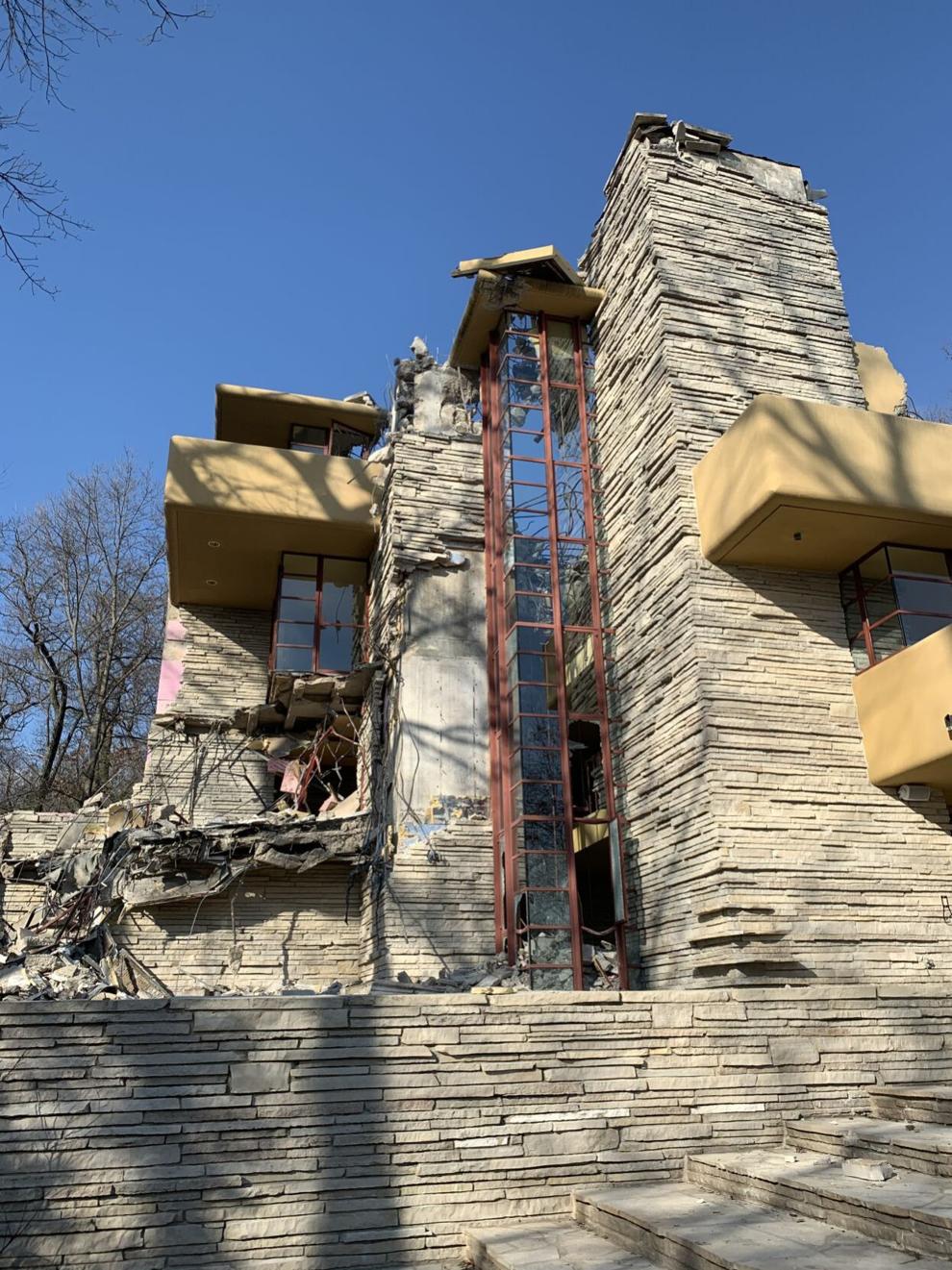 From a distance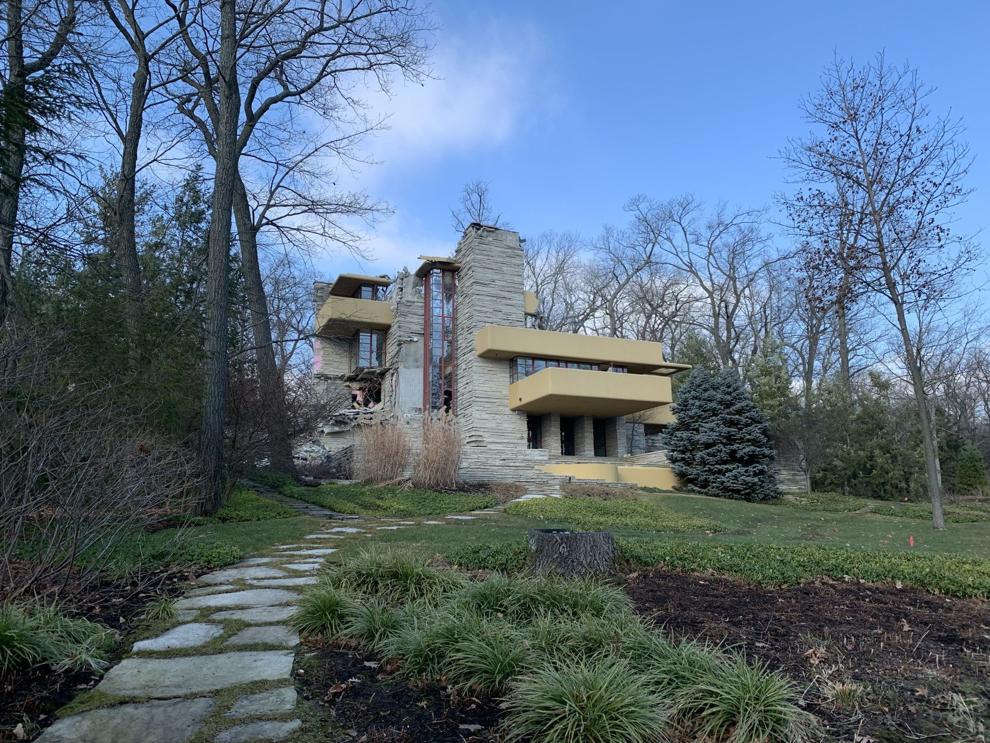 Frank Lloyd Wright's Fallingwater