Wisconsin's natural resources policy board approved parameters for new regulations limiting toxic "forever chemicals" in the state's water supply.
Wednesday's vote by the Natural Resources Board will allow the state Department of Natural Resources to begin writing regulations to limit the amount of certain fluorinated compounds — collectively known as PFAS — allowed in ground and drinking water.
The agency is already in the process of crafting numerical limits for two of the most studied PFAS compounds — PFOA and PFOS — based on recommendations from the Department of Health Services.
The new regulations will address 16 additional PFAS compounds, as well as six pesticides, that the DHS last year said pose a threat to public health. PFAS have been linked to cancer, liver disease and thyroid problems, and may interfere with the effectiveness of vaccines.
Groundwater standards would allow the DNR to identify sources of contamination and force polluters to pay for cleanup, while drinking water standards would require water utilities and other organizations to test and filter water for public consumption, which the DNR estimates will cost more than $10 million every two years.
"There's a meaningful opportunity to protect public health," said Steve Elmore, the DNR's drinking and groundwater program coordinator. "People have a right to know what's in their drinking water and whether the level of contaminants represents a threat to public health."
The rulemaking process typically takes about 2½ years, involves public input and requires final approval from the governor and Legislature.
The DNR received 125 comments in support of moving ahead and 10 from industry groups, municipalities and water utilities that oppose rules or want the DNR to wait for the federal government to set limits, which could take six years or more.
Board member Bill Bruins, one of four Republican appointees on the board, cast the lone vote against moving forward with the process, echoing those concerns.
"When you have Wisconsin Manufacturers and Commerce and the League of Wisconsin Municipalities and the Wisconsin Corn Growers all opposed to us moving forward ... I think it behooves us to take a step back," Bruins said.
Acknowledging concerns about the cost of compliance for local governments, Elmore said establishing contaminant limits would open the door for financial assistance programs.
"We need standards like this in order to make those funds work for us," he said. "We need to incorporate these new contaminants."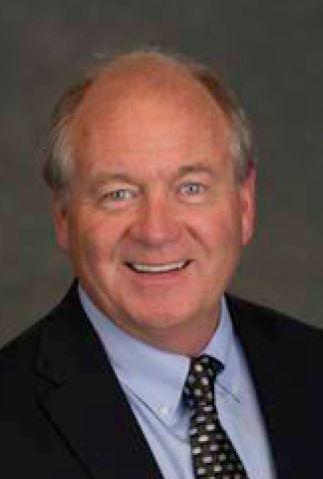 Also supporting the measure was board chair Frederick Prehn, who remains on the board nearly two months after his six-year term expired.
Several members of the public called on Prehn to step down, including Laura Lane, chair of the Wisconsin chapter of the Sierra Club, who delivered a petition calling on Prehn to surrender his seat to Sandy Naas, who was appointed April 28 by Gov. Tony Evers but who has yet to be confirmed by the state Senate.
"By refusing to graciously and honorably vacate his seat, as his past predecessors have done, Prehn is thwarting the will of the people," Lane said. "The people elected Evers and gave him the right to name a new appointee to the Natural Resources Board. Prehn is preventing Nass from taking her rightful seat and effectively silencing her voice. This is a despicable political tactic, and it is wrong."