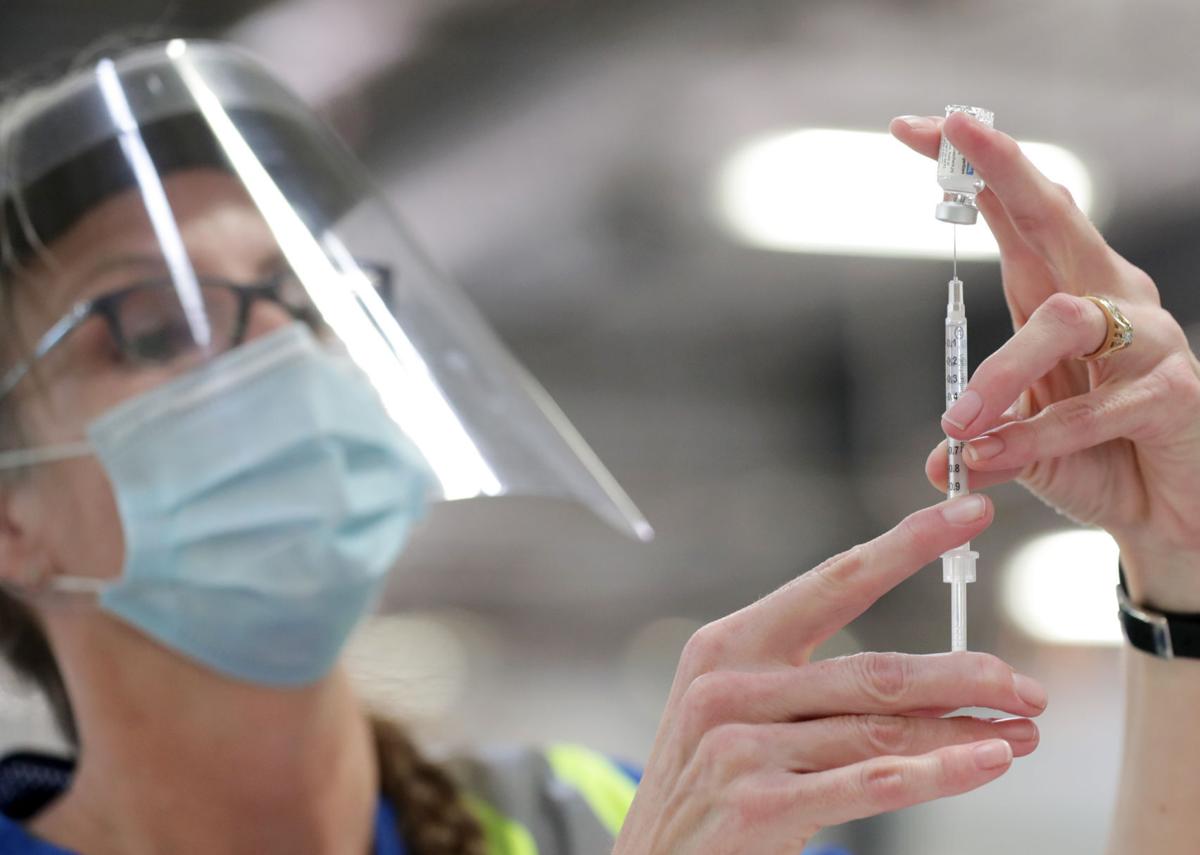 State executive branch employees who are not fully vaccinated against COVID-19 or who have not reported their vaccination status will be required to submit to weekly COVID-19 testing, Gov. Tony Evers' administration announced Tuesday.
The testing requirement will begin Oct. 18 and applies to all executive branch employees, interns and contractors who have either not reported their vaccination status or indicated their status as not fully vaccinated.
"As part of our efforts to manage the state workforce, we're looking to every tool at our disposal to address the delta variant, including testing, wearing masks and vaccination," said Department of Administration Secretary Joel Brennan. "State employees are critical partners in helping us protect the people of Wisconsin, and we look forward to the day when we can all put COVID-19 in the rearview mirror."
On Monday, the administration said about 70% of the more than 30,000 executive branch employees were at least partially vaccinated as of Friday. Executive branch employees don't include the University of Wisconsin System or local school districts.
According to the administration, 86.9% of executive branch employees, interns and contractors have reported their vaccine status, with 80.4% of respondents indicating they are at least partially vaccinated.
When accounting for the roughly 13% who haven't responded, the figures show 69.9% of all employees being partially vaccinated, assuming none of the 13% are vaccinated.
Those figures are slightly higher than the 66.7% of Wisconsin adults who have received at least one COVID-19 vaccine shot. Meanwhile, 55.7% of the total population, including ineligible children, have received at least one dose of the vaccine.
Wisconsin has not required that state employees be vaccinated against COVID-19. A DOA spokesperson said that while disciplinary action may be considered on a case-by-case basis, the administration is giving all employees additional time to comply with the reporting requirement.
Senate Majority Leader Devin LeMahieu, R-Oostburg, criticized both the administration's vaccination status reporting requirement and testing requirement for the unvaccinated and those declining to report.
"The disturbing trend in recent years of top-down rule by the executive branch has been stretched to the breaking point during the pandemic," LeMahieu said in a statement. "If Governor Evers is allowed to execute new, nondelegated powers over state employees, he will surely extend further mandates onto all People of Wisconsin, as he has done before."
As of Monday, Wisconsin was experiencing an average of 1,670 new confirmed cases of COVID-19 per day, higher than this time last year but lower than the all-time peak in Wisconsin, when an average of well over 6,000 cases of COVID-19 were being reported daily.