Gov. Tony Evers on Tuesday signed into law a ban on the use of chokeholds by police officers, except for in life-threatening situations or to defend themselves.
On the same day, the Assembly gave final approval to a GOP-backed bill that would penalize local governments that attempt to defund police, which Democratic lawmakers called "laughable."
The Democratic governor also signed bills to require law enforcement to make public policies regarding use of force by an officer; require the state Department of Justice to collect and publish an annual report on use-of-force incidents; and create a $600,000 grant program to fund community-oriented policing programs for cities with a population of at least 60,000.
"Although I am signing these bills, I have and will continue to urge the Legislature to take more meaningful action and send additional comprehensive legislation to my desk," Evers wrote in a statement of the bill signings. "The people of Wisconsin are demanding systemic changes and reform in our state. They must be heard. And that means there is much more work left to do."
Co-author of the bills Sen. Van Wanggaard, R-Racine, said in a statement the legislation reflects "accountability, community involvement and transparency," but questioned the governor's decision to sign the bills without hosting a public event, given their bipartisan support.
"For someone who claims he wants Republicans and Democrats to work together to improve Wisconsin, he once again shows otherwise," Wanggaard said.
Evers and Lt. Gov. Mandela Barnes last June unveiled a package of bills to completely ban the use of chokeholds by Wisconsin police officers, among other measures. The GOP-led Legislature rejected Evers' request to take up those bills in a special session, choosing instead to create a bipartisan task force on policing and racial equity, which ultimately proposed the bills signed by Evers on Tuesday.
The bills follow a series of policing-related measures proposed by Evers more than a year ago after white police officer Derek Chauvin killed George Floyd, a Black man, in Minneapolis. Chauvin was later found guilty of murder.
In his signing statement, Evers called on lawmakers to move forward other measures proposed last year. Other bills working through the Legislature would implement standards and require training for police officers stationed in schools; require prospective police offers to pass a psychological exam before being hired; and mandate four hours of crisis management training be required every two years to help officers handle people suffering mental health crises.
"There is no excuse for these four bills being the only bills that get to my desk," Evers said. "Today is not the end. It has to be the beginning."
Other bills signed into law by Evers include the creation of a narrow exception to the existing ban on operating a drone over a correctional institute; requiring anyone on probation, extended supervision or parole in another state who moves to Wisconsin to provide a human biological specimen to the state crime lab for DNA analysis; and requiring a prosecutor to seek an order requiring a defendant to submit a test to detect the presence of communicable disease and disclose the results if a defendant threw or expelled a bodily substance at a public safety worker or prosecutor.
Police funding bill
On Tuesday, the Assembly approved a bill to mandate that any municipality that decreases the number of police officers, firefighters or medical first responders would receive a cut in state aid equal to the amount of compensation cut.
Municipalities that do not cut the number of officers would receive more in state aid and police departments with fewer than 30 officers would be exempt.
The bill passed on a 61-37 vote, with all Republicans and Rep. Nick Milroy, D-South Range, in support and all other Democrats against. The measure now heads to Evers, who is likely to veto it.
The GOP-authored bill is in reaction to efforts by some communities to reduce the size of their police departments, sometimes in order to direct more funding to other social services where law enforcement intervention may not be needed.
Rep. Mark Spreitzer, D-Beloit, described the bill as a "cynical" attempt to punish local governments.
"This bill is not serious," Spreitzer said. "This bill is laughable."
Republicans, including Assembly Speaker Robin Vos, R-Rochester, said the bill would prevent indiscriminate cuts to police staff.
"Fewer officers means when you are threatened, you wait longer to have someone come and help you out," Vos said. "When police officers do their jobs, they prevent violence and that's what we need more of in our society."
The Associated Press contributed to this report.
Police protests: How Madison answered the police killing of George Floyd, in photos
Protester confronts officer, May 30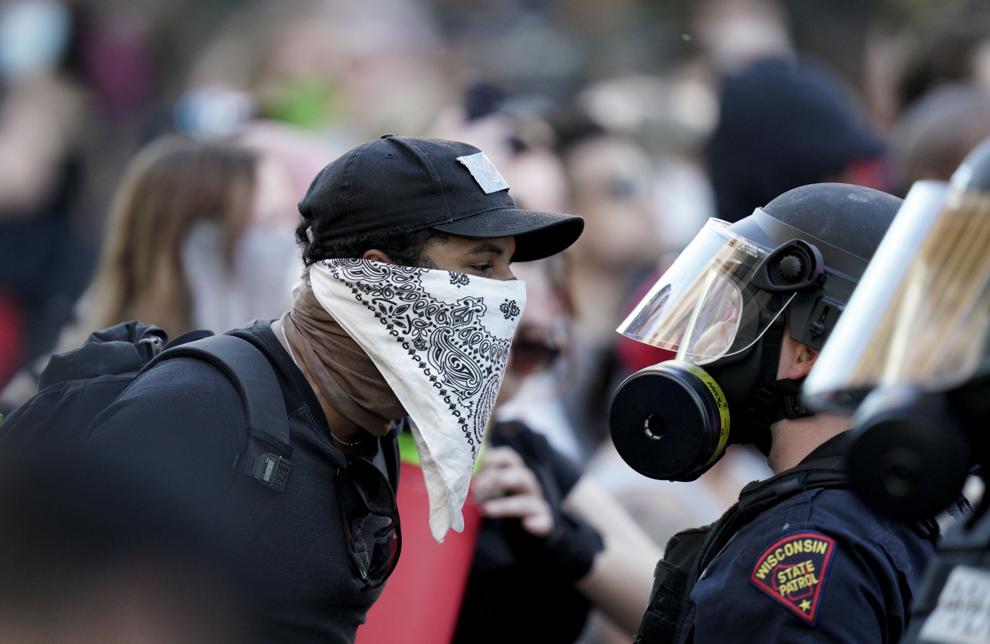 Madison protest turns destructive, May 30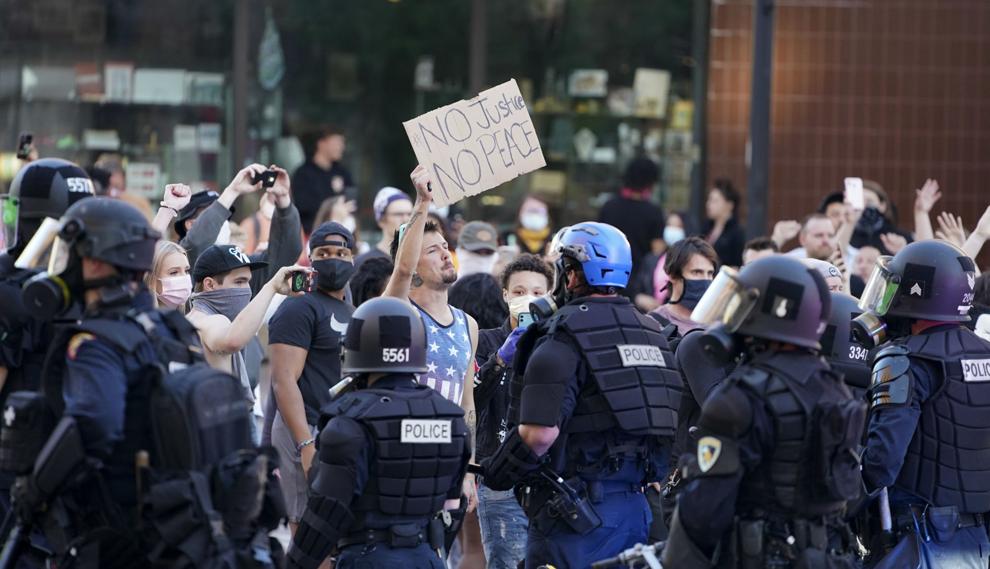 Police spray protesters, May 30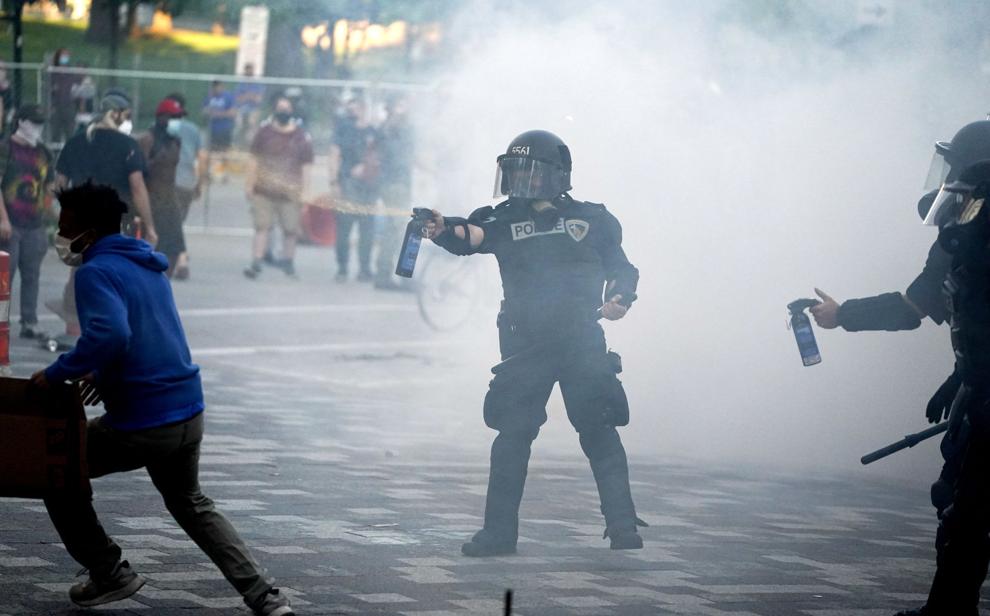 Effects of tear gas, May 30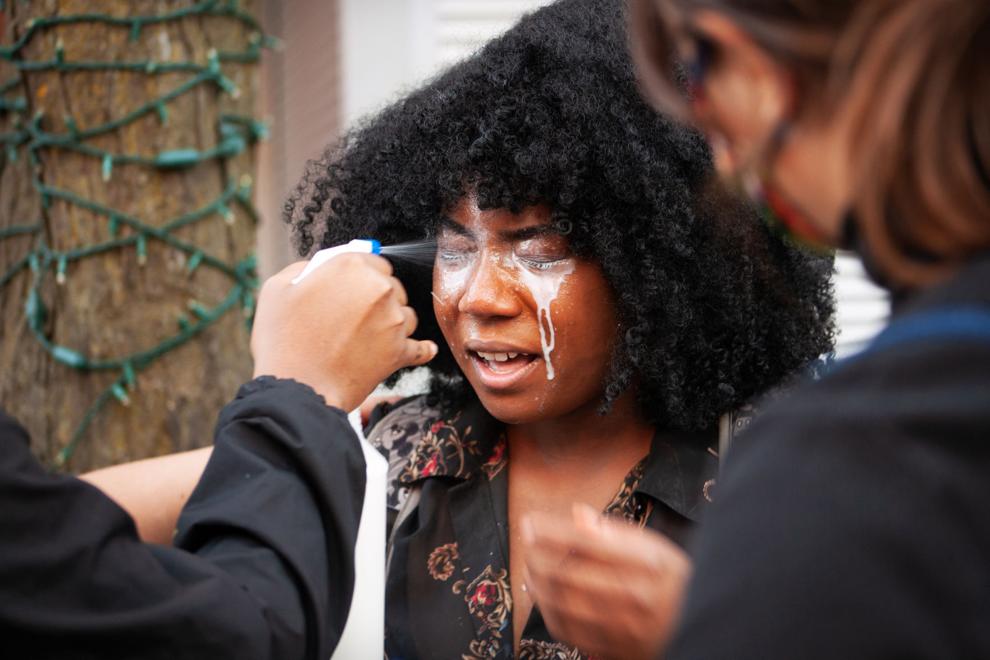 Medical station, May 30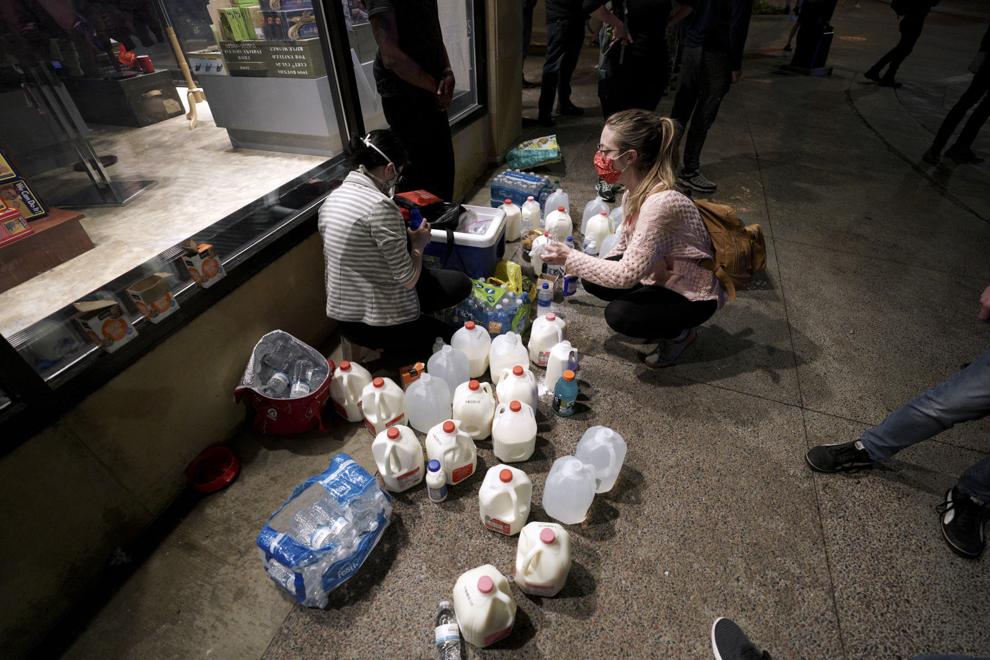 Standoff with police, May 30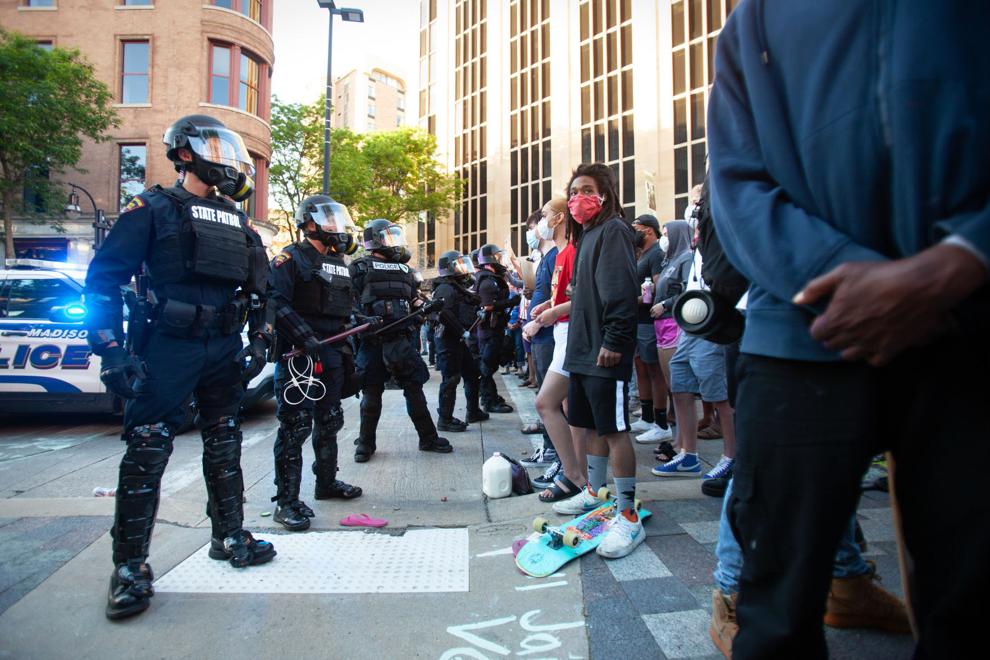 Protesters meet police, May 30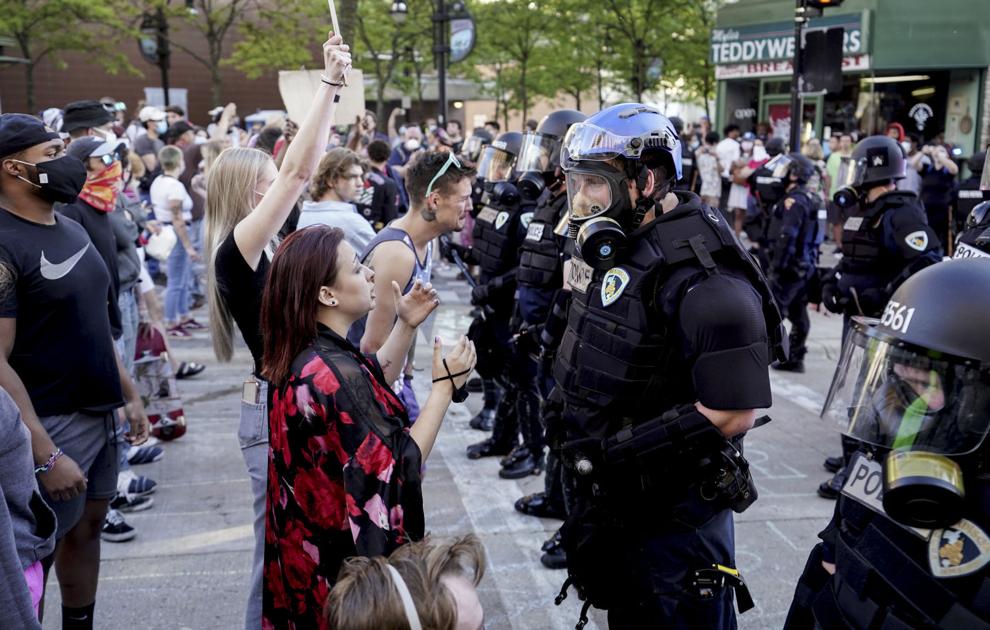 Madison protest turns destructive, May 30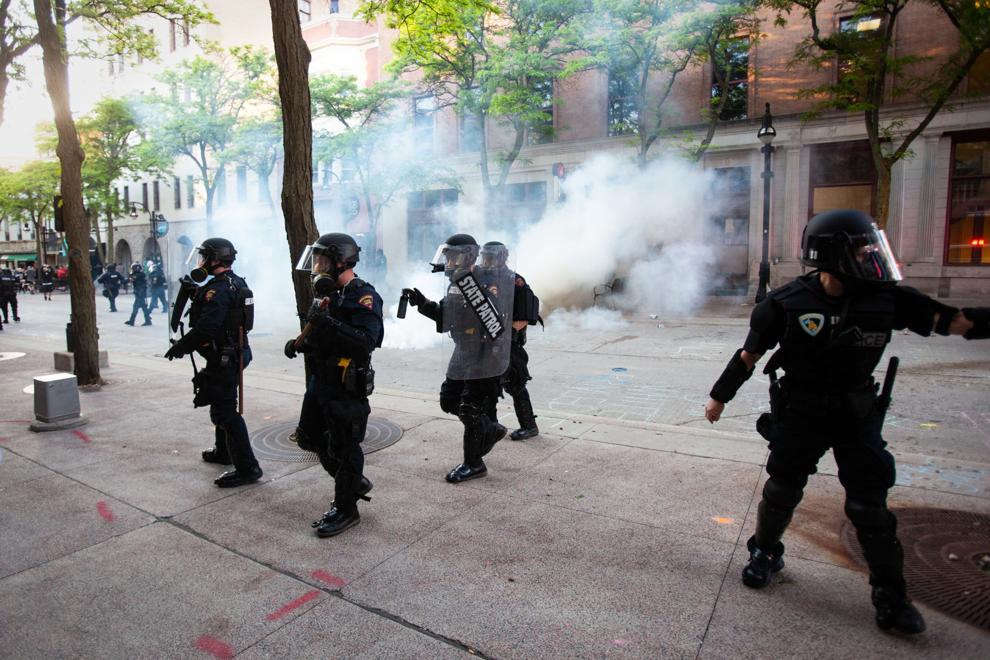 Mayor condemns violence, May 30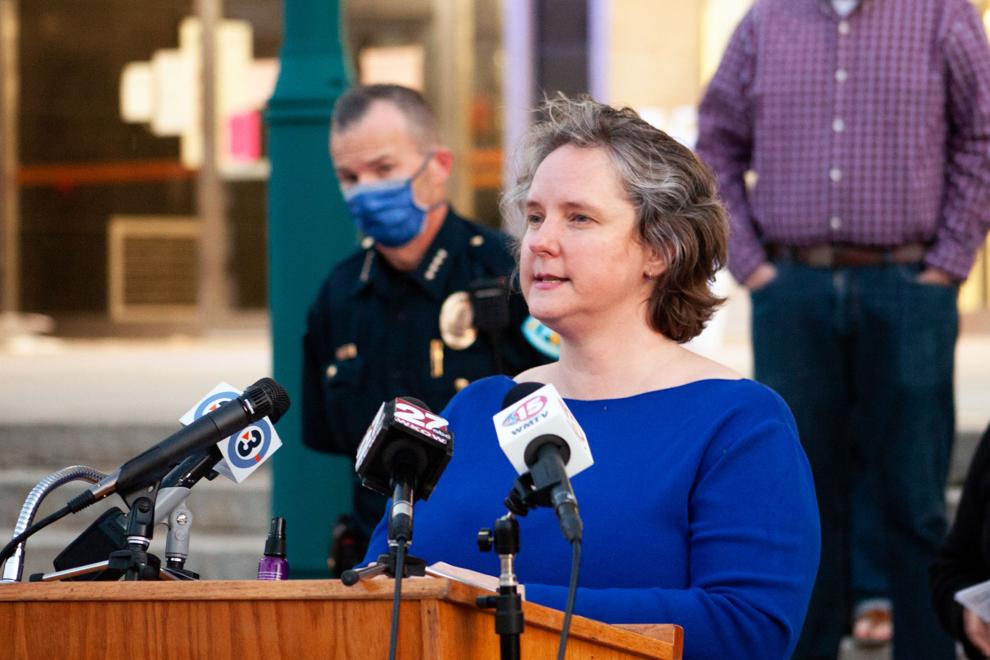 Protests May 30, 2020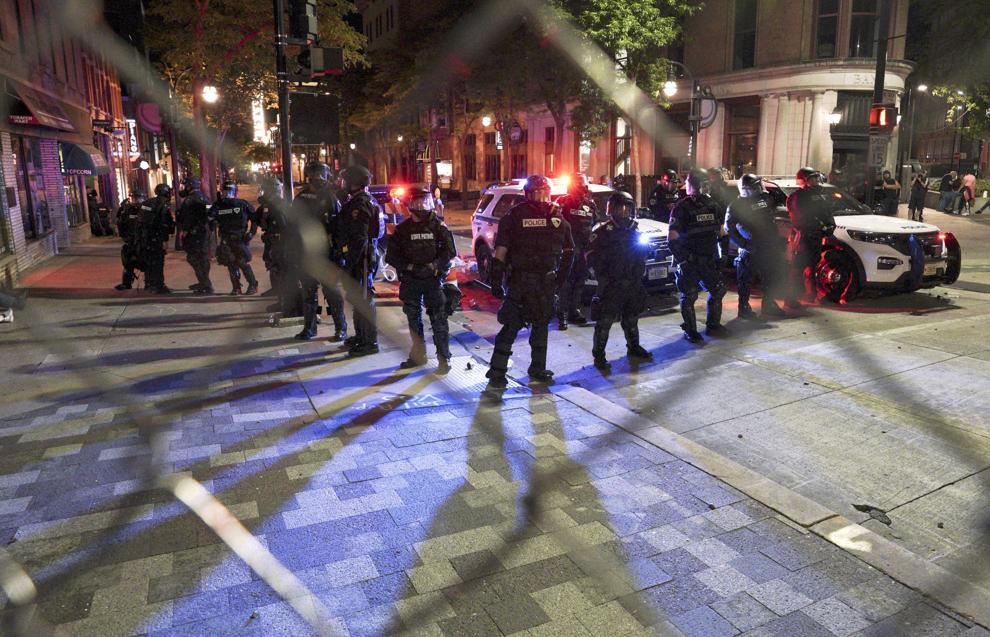 State Street press conference, May 31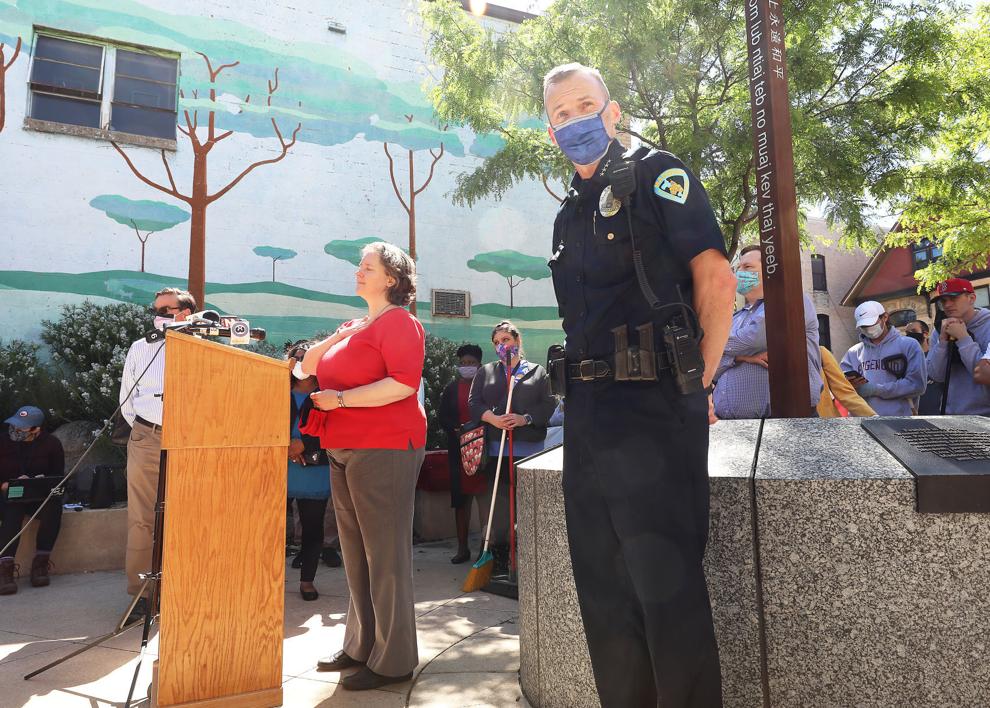 Protests against police, May 31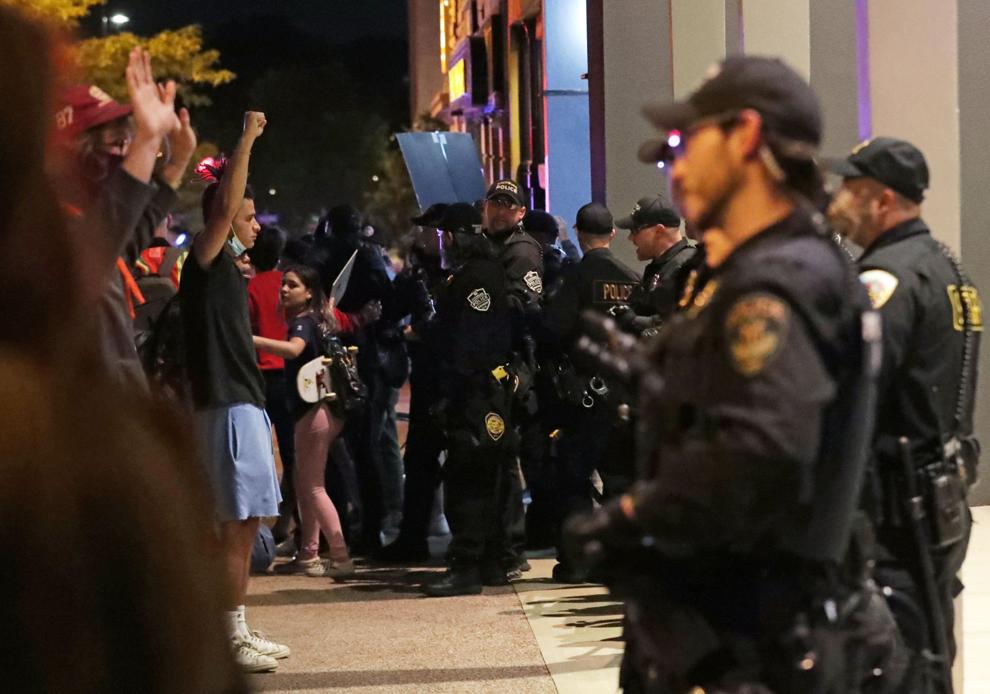 Second night of protests in Madison, May 31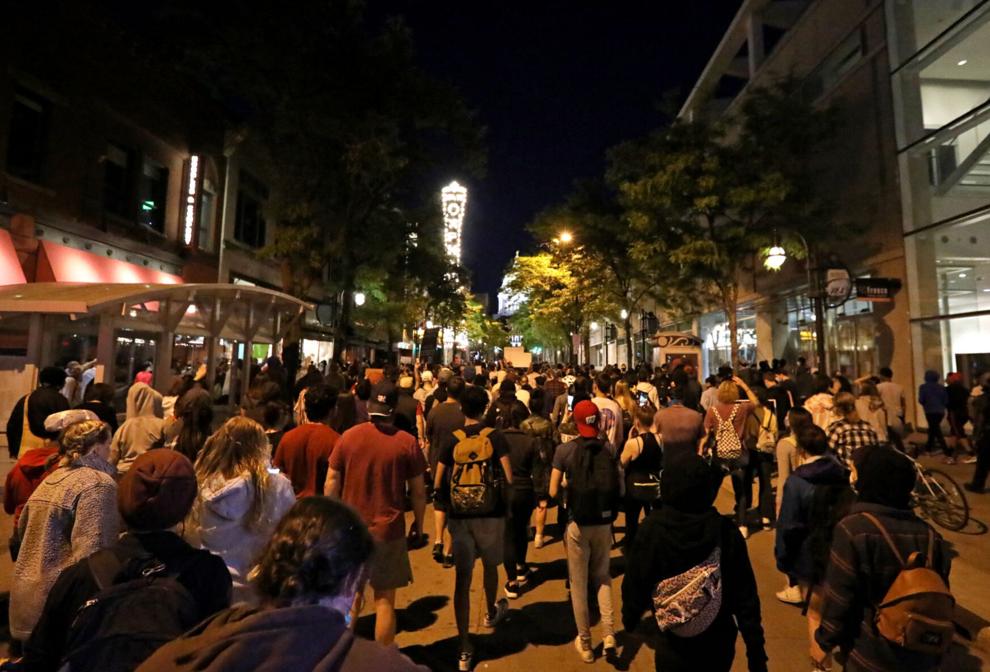 Cleanup after damage Downtown June 1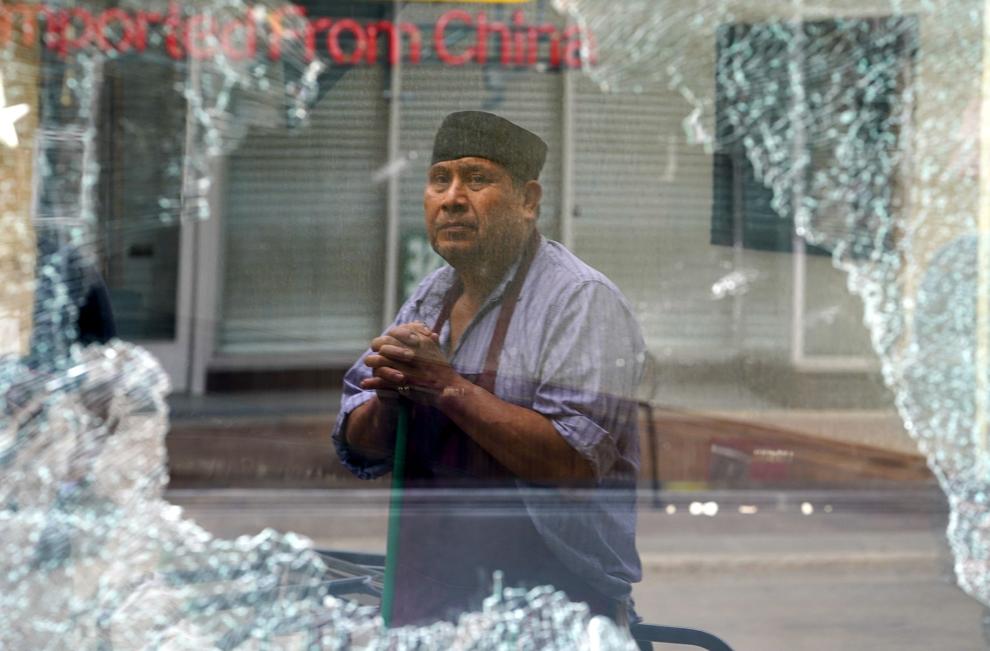 Cleanup after latest damage Downtown, June 1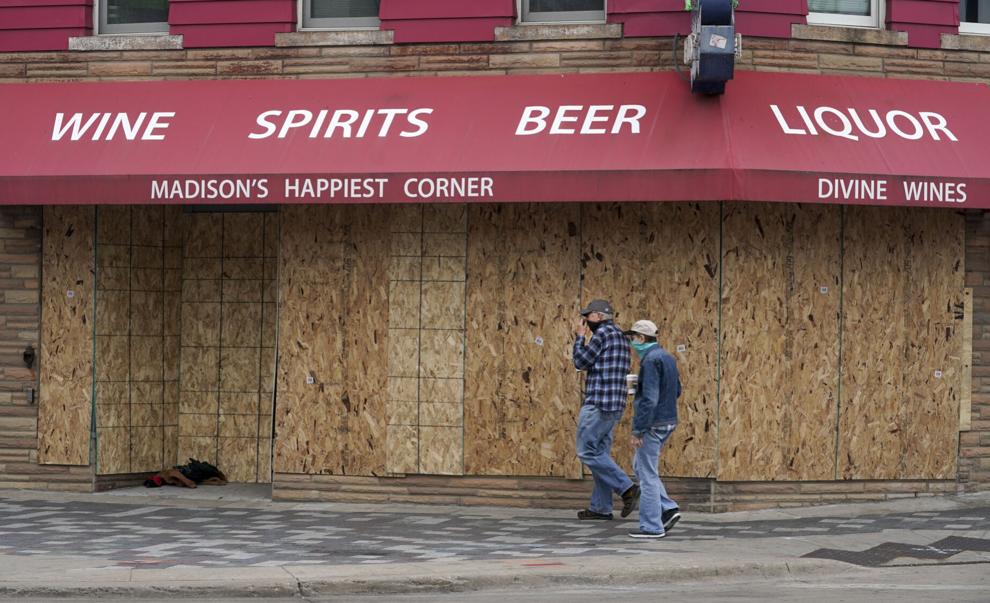 Disrupting traffic, June 1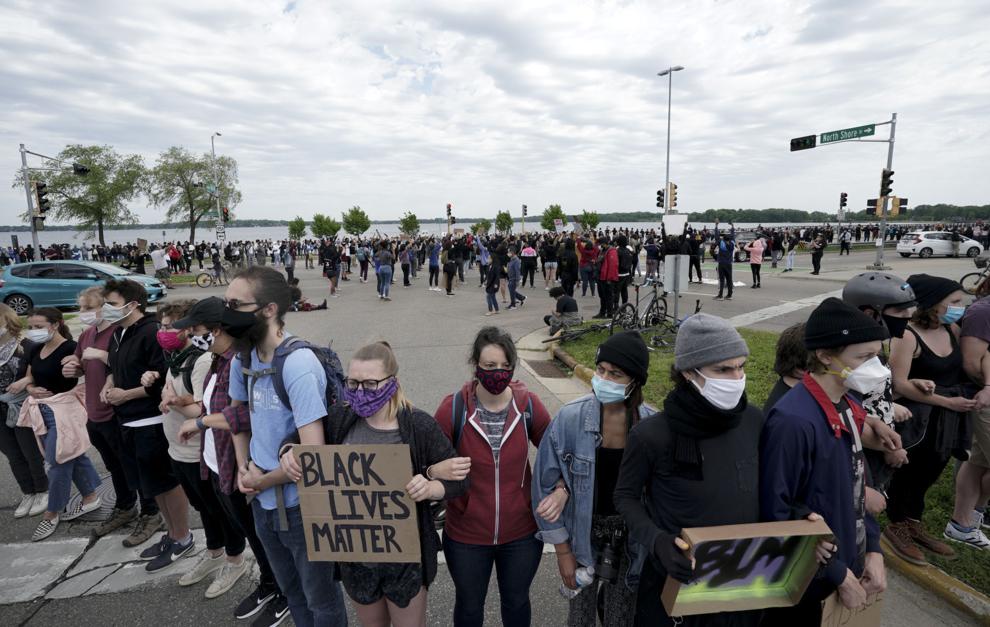 John Nolen Drive shut down, June 1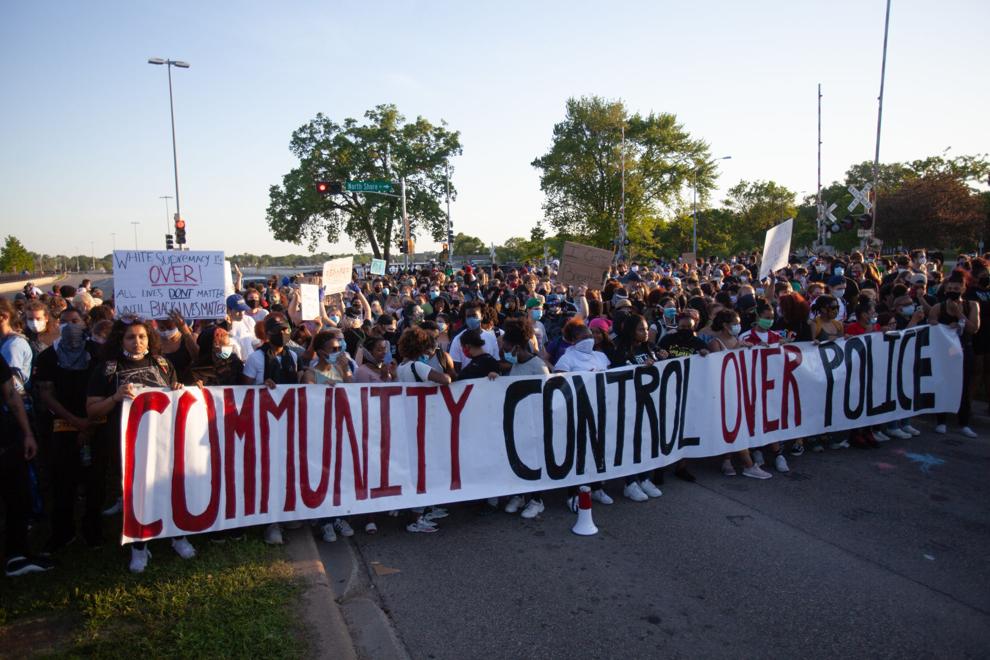 John Nolen Drive shut down, June 1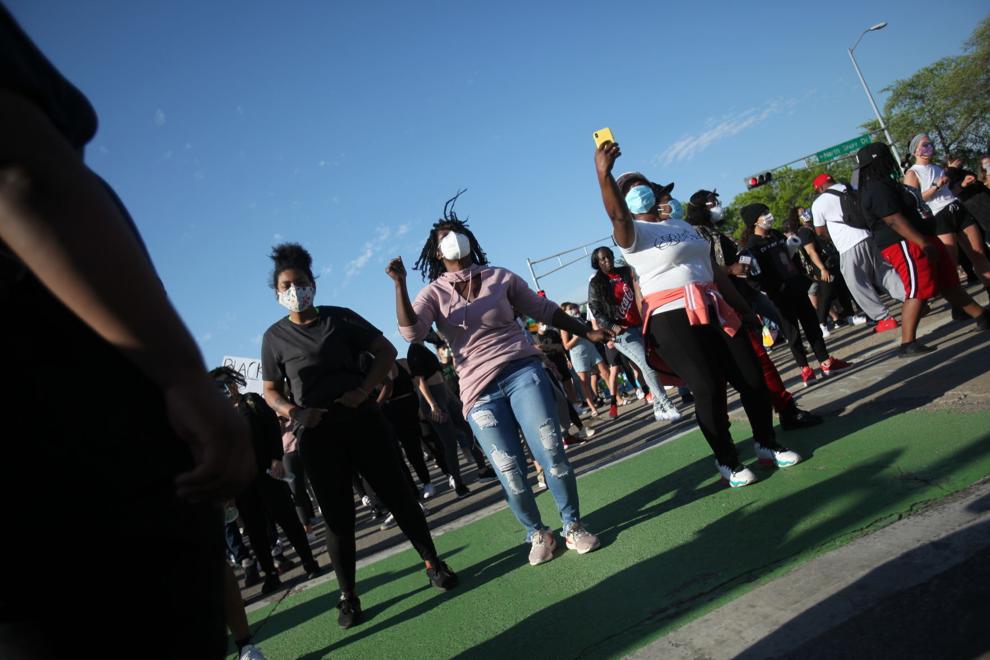 Outside police building, June 1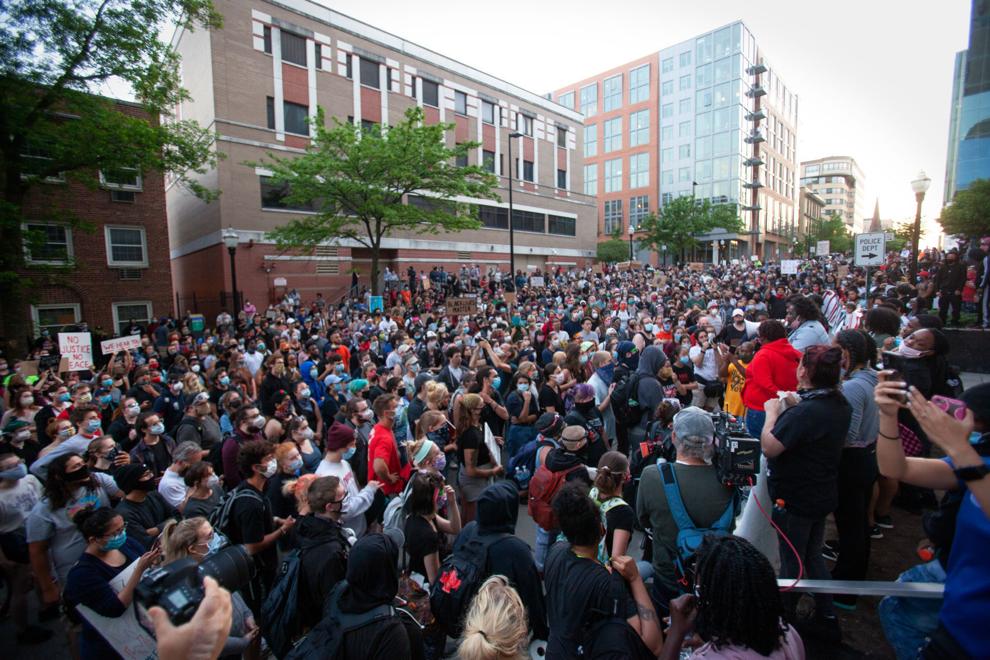 Agitators spark violence, June 2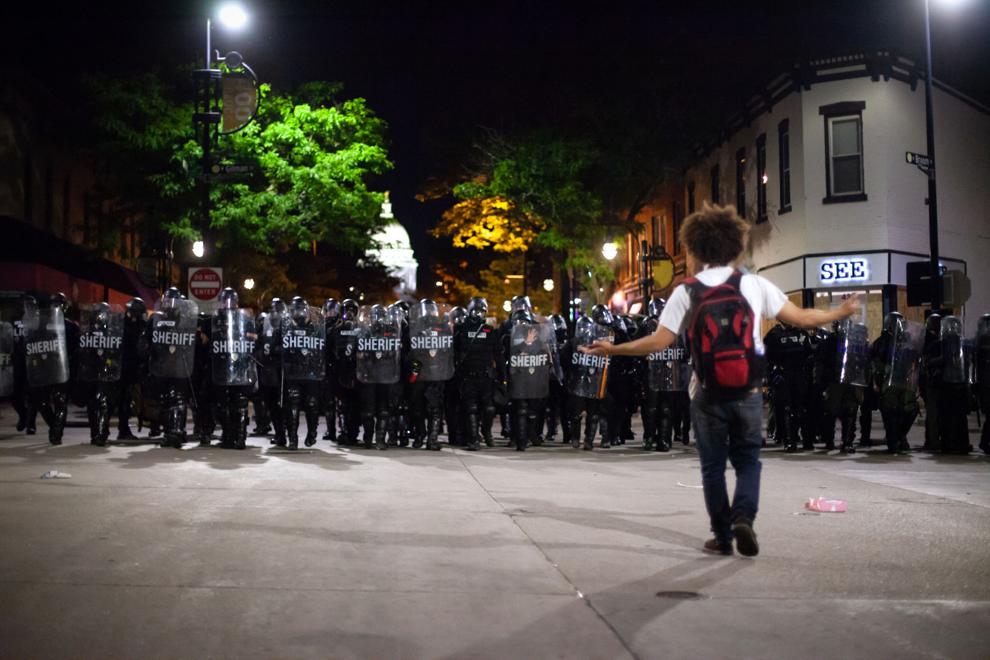 Agitators spark violence, June 2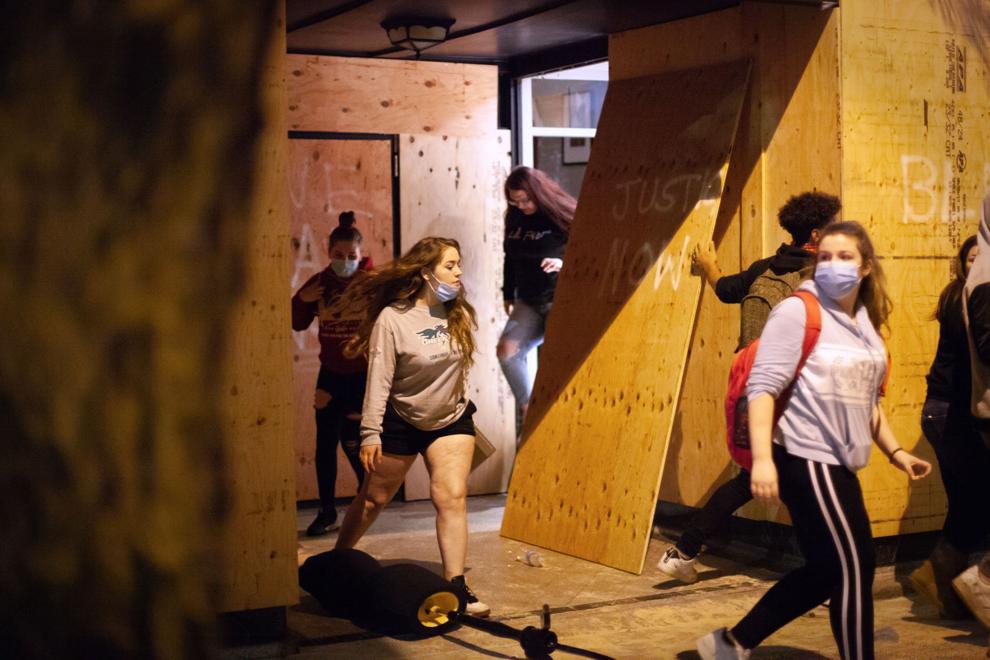 Businesses boarded up, June 2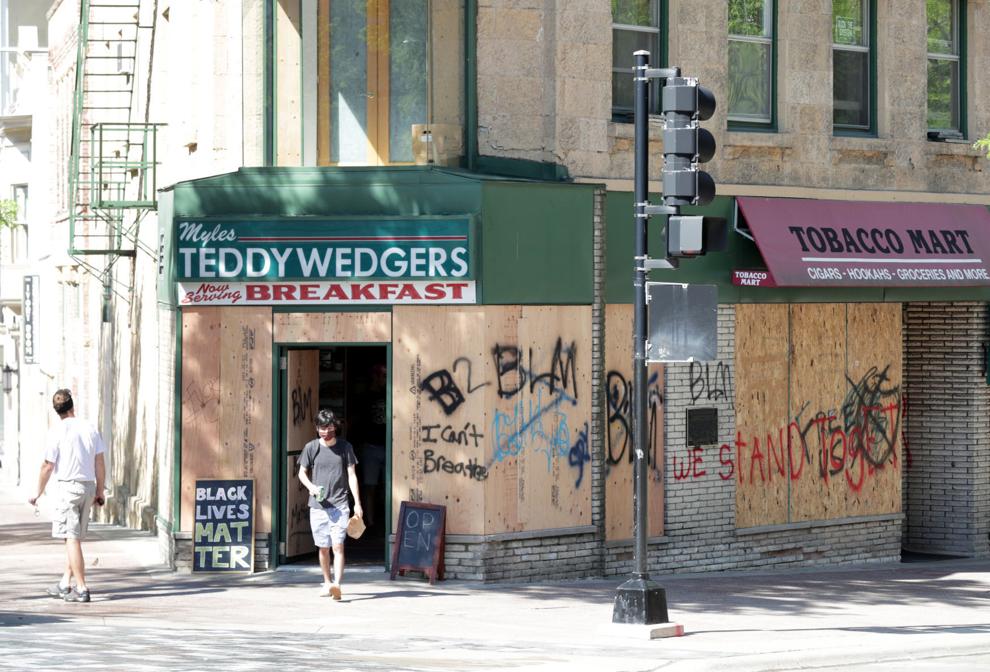 Clean-up of property damage, June 2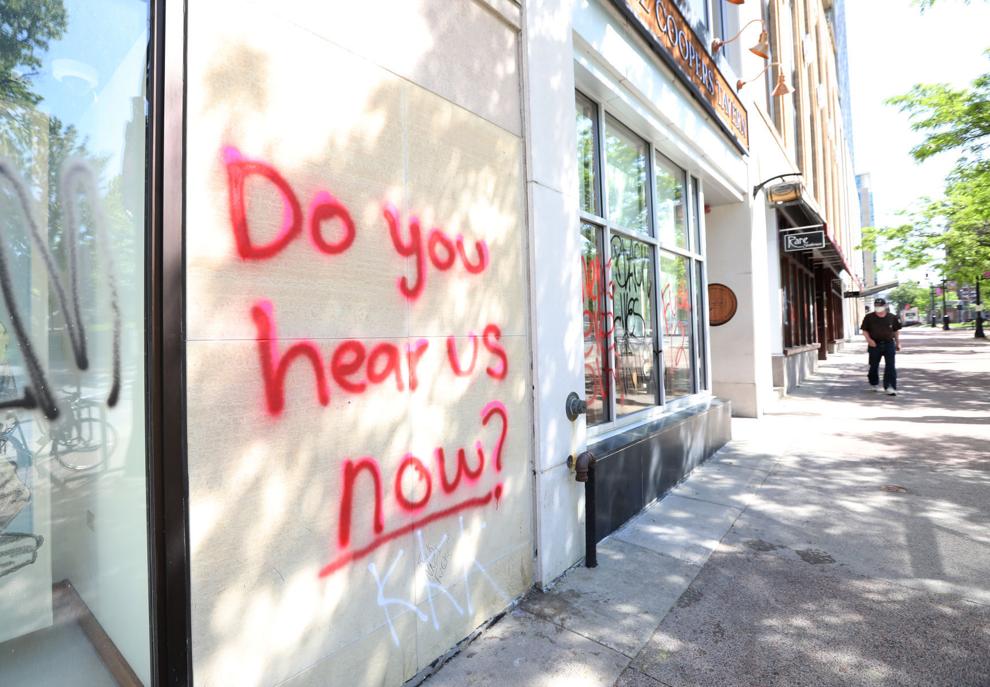 Painting murals, June 2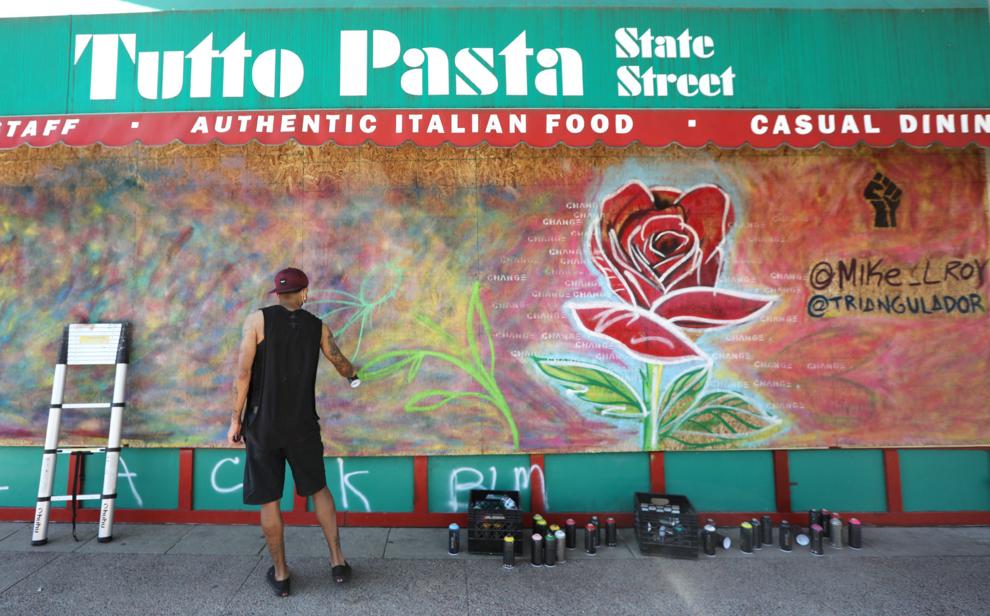 Braving the rain, June 2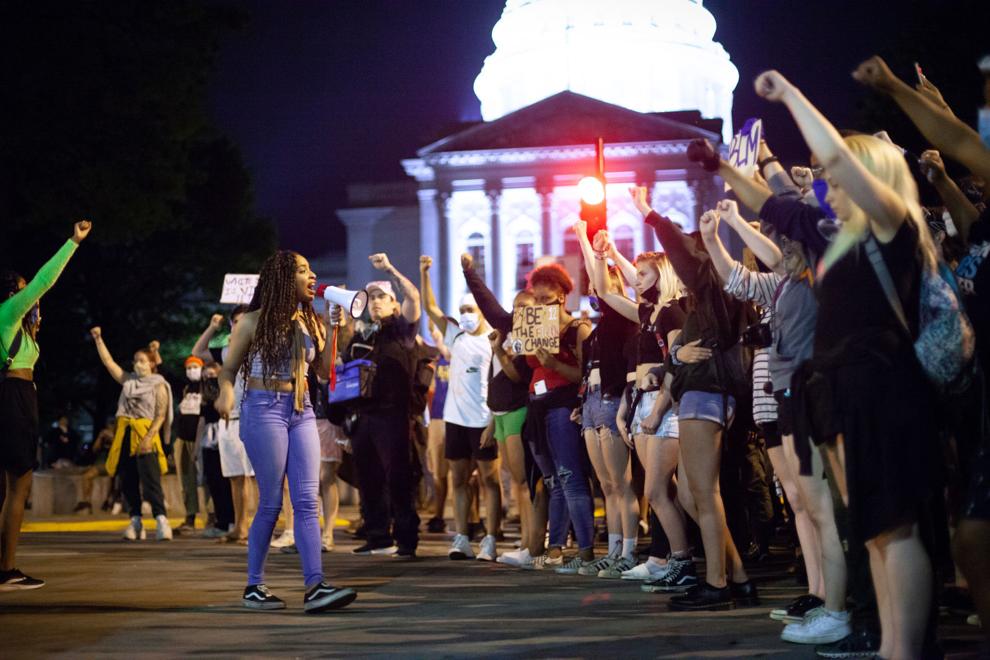 Lighting candles, June 3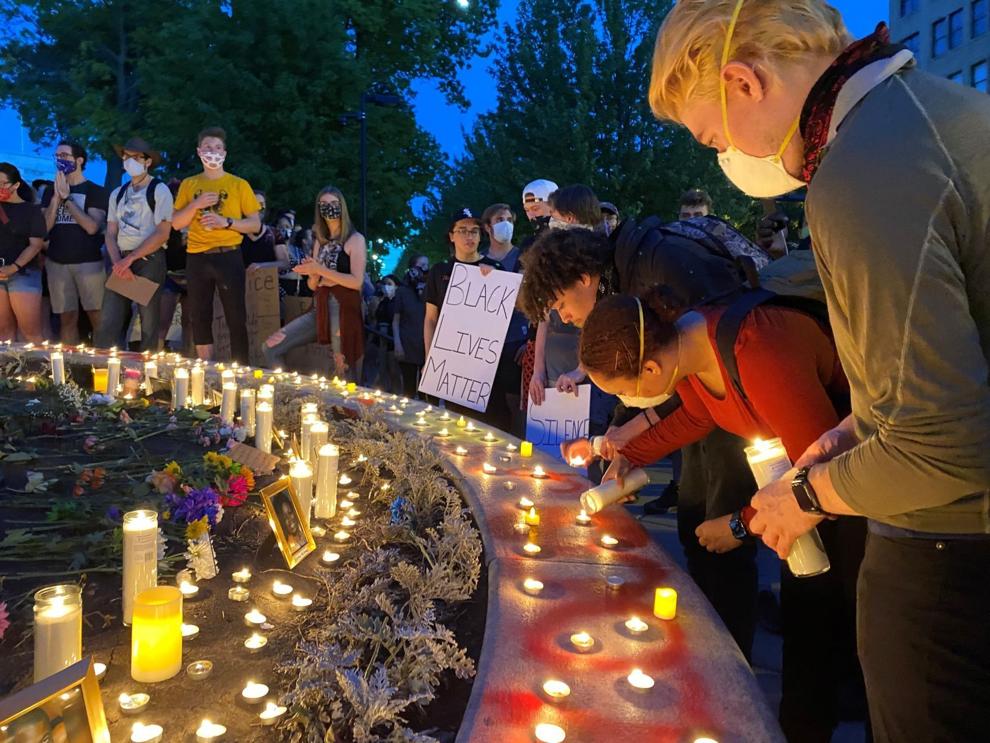 Speaking to crowd, June 3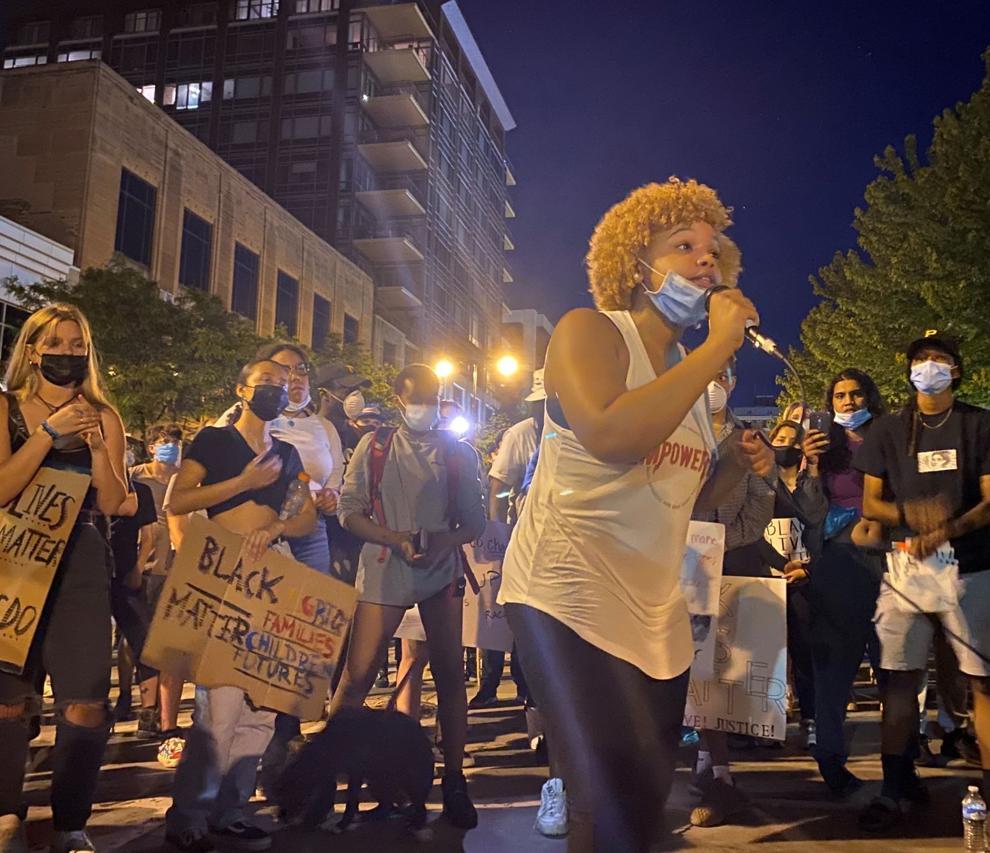 Registering to vote, June 4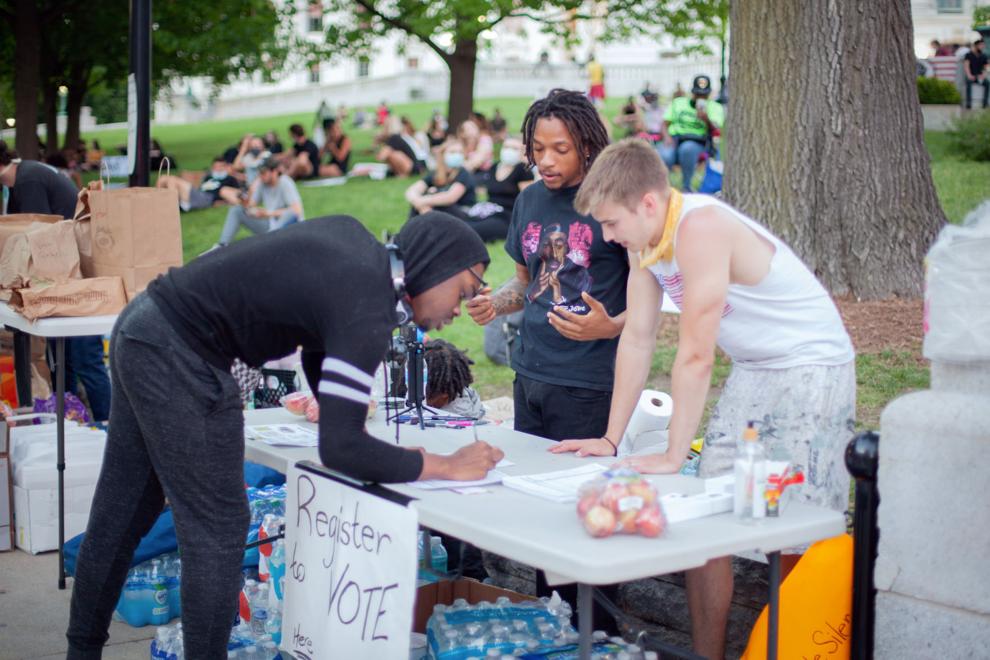 Alter to those lost, June 5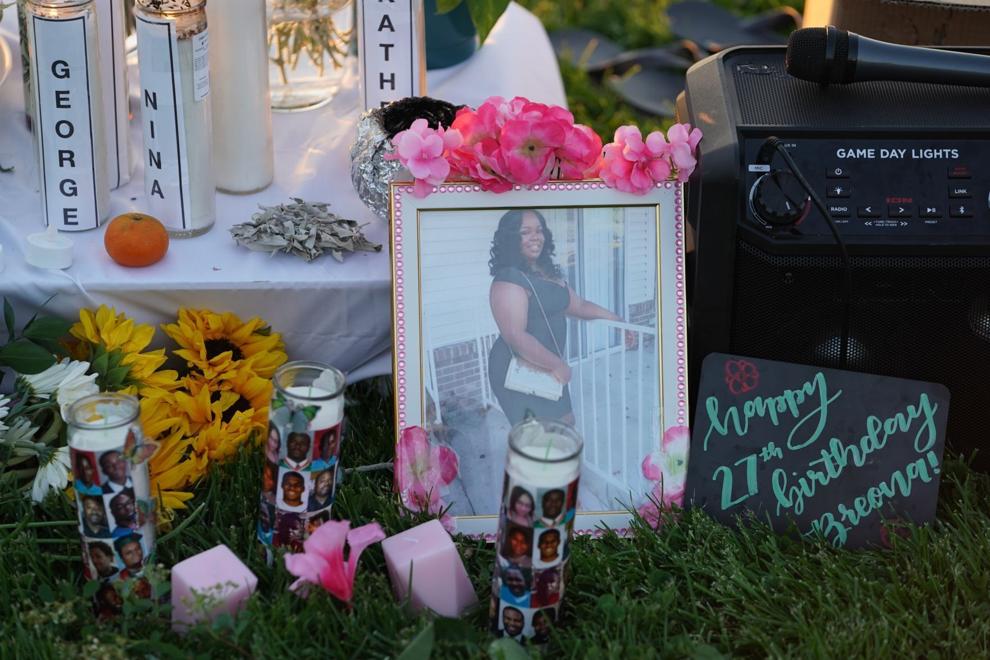 Happy birthday to Breonna, June 5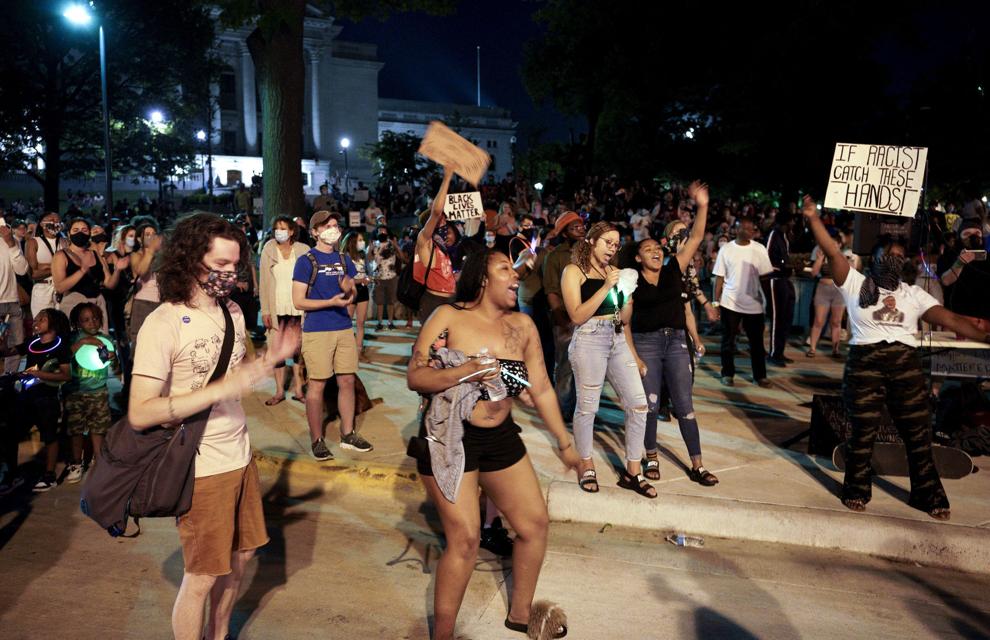 AACC Black Lives Matter Solidarity March, June 7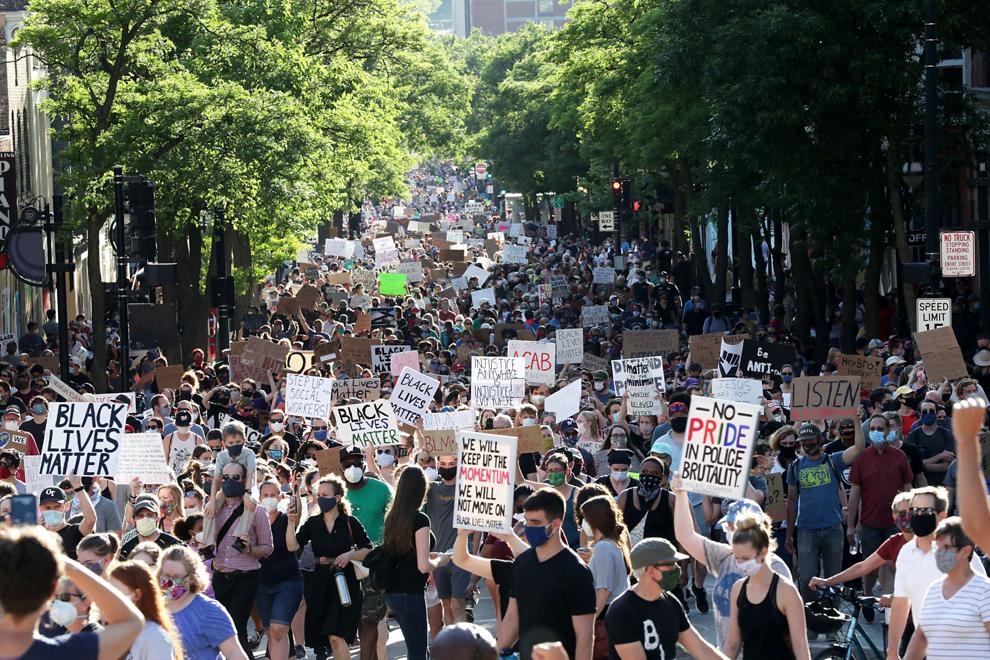 AACC Black Lives Matter Solidarity March, June 7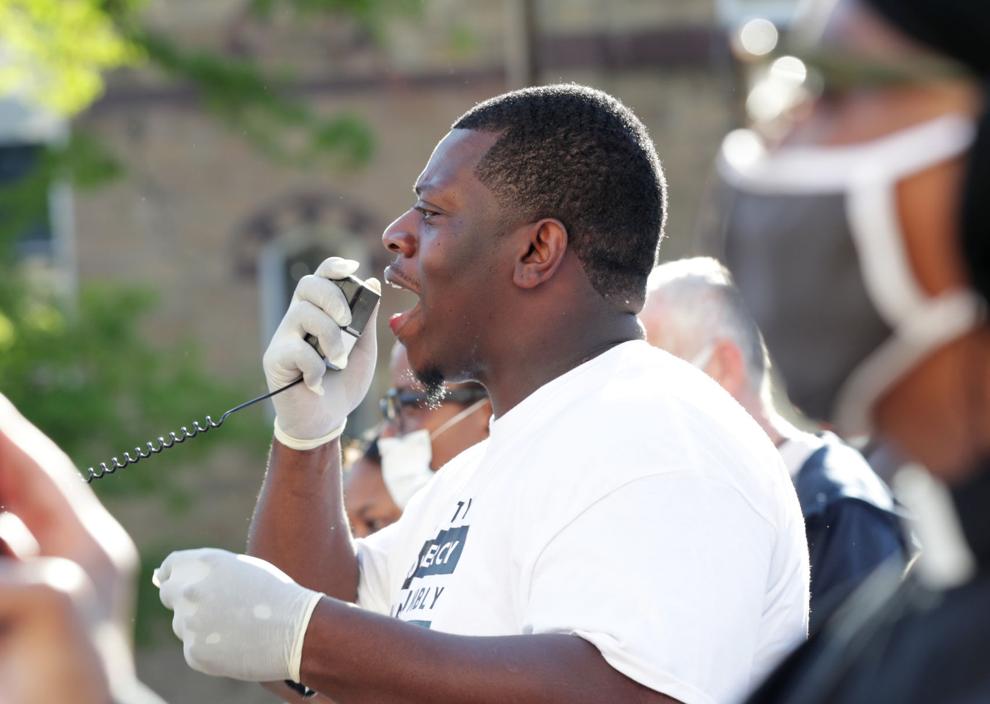 Taking a knee, June 8
Defund police, June 8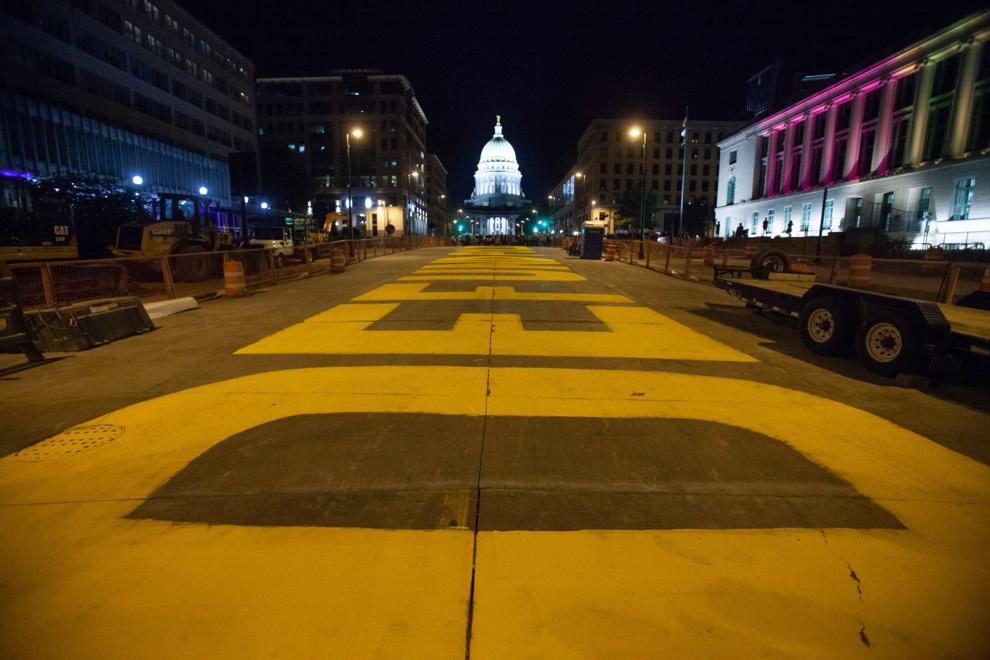 Youths fueling nighttime protests, June 8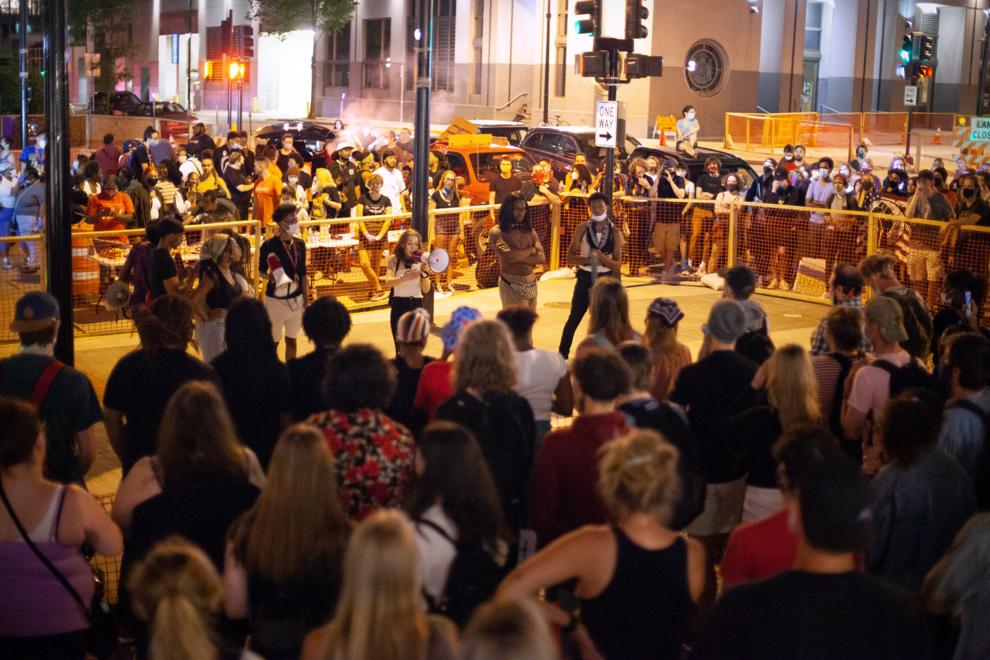 Closure note, June 16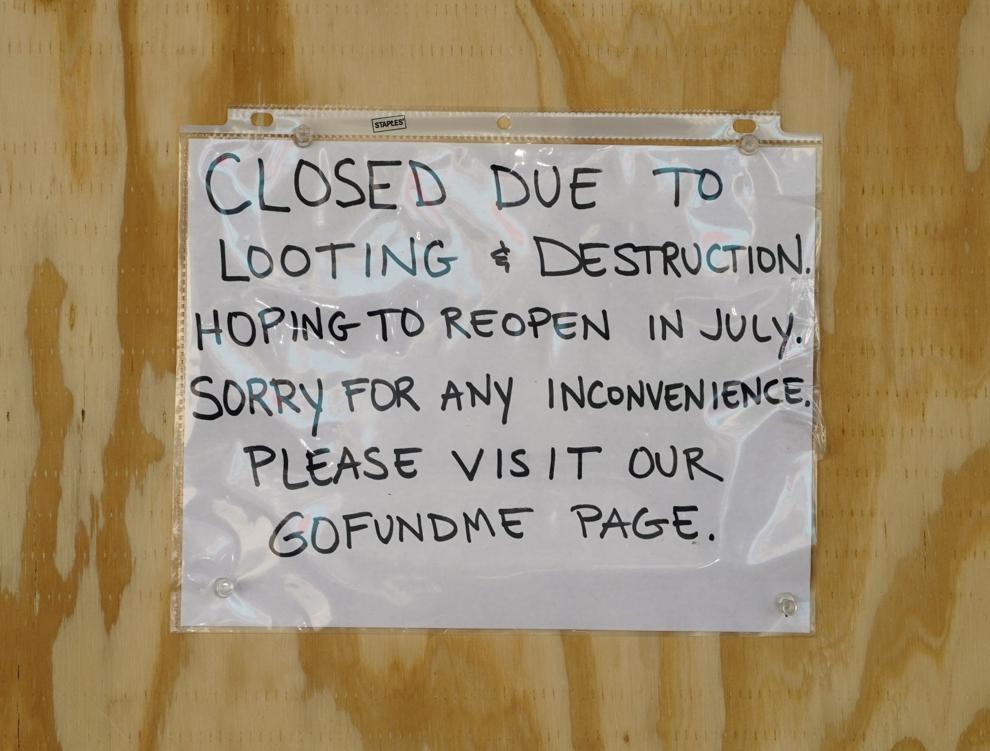 Blocking traffic, June 17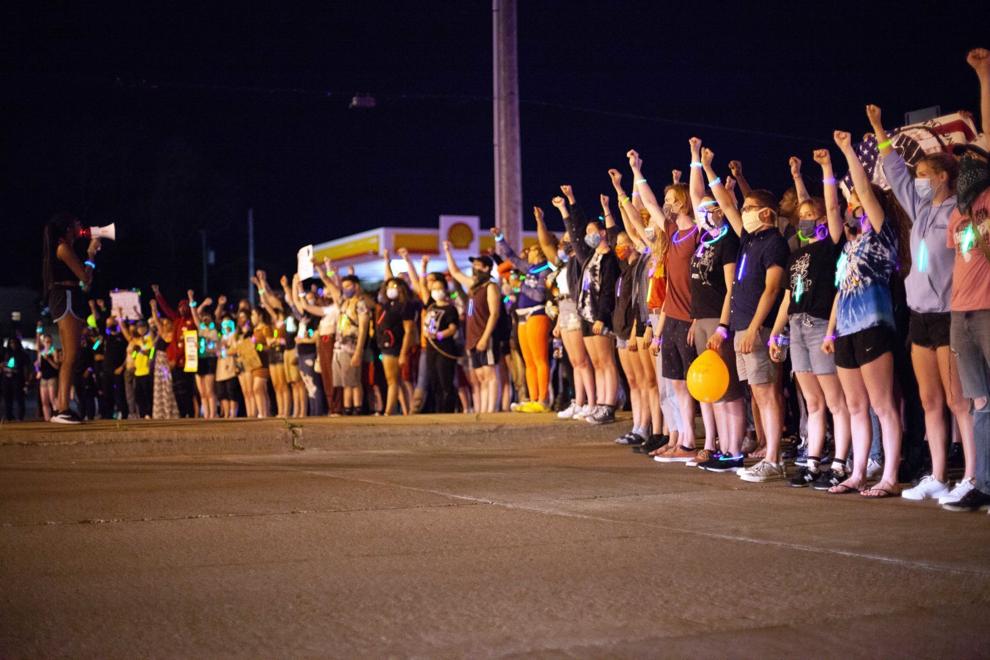 Glow in the dark march, June 17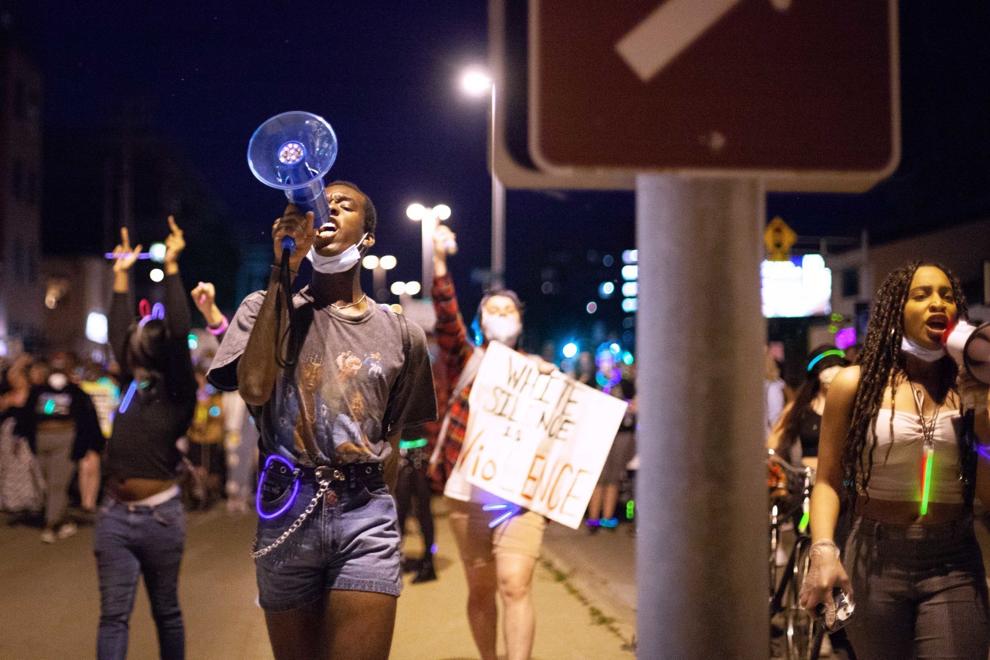 Juneteenth rally at Olin Park, June 19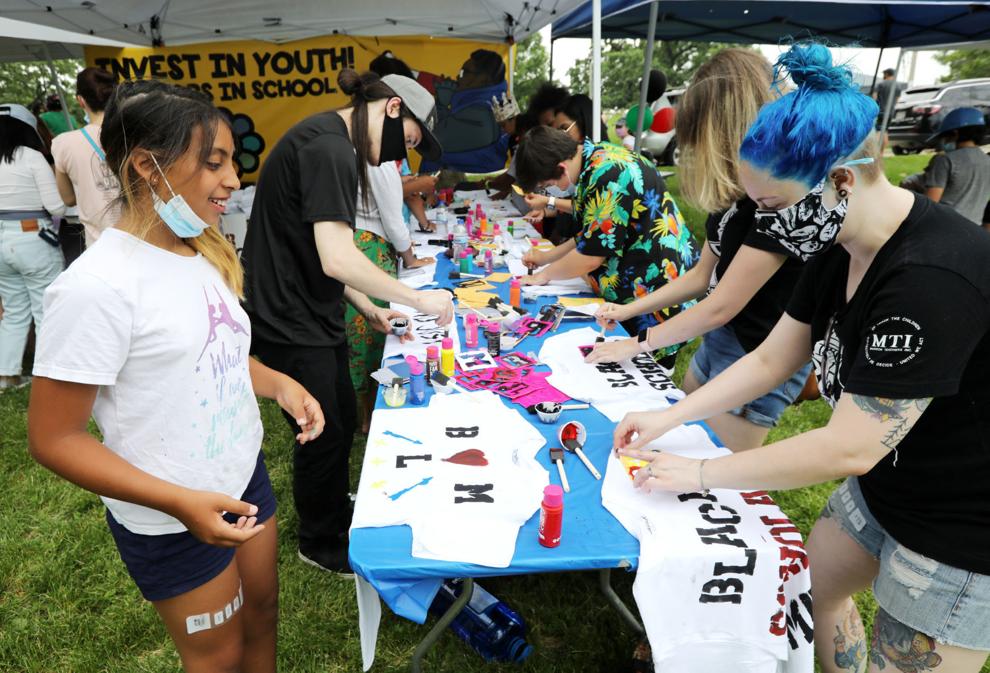 Boarded-up State Street, June 22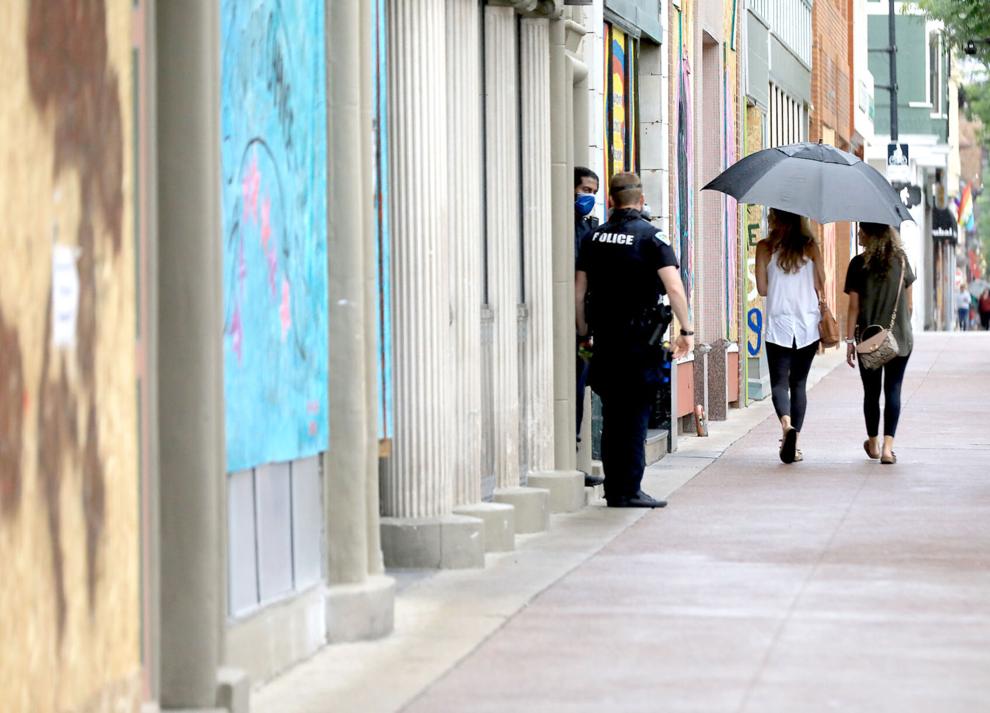 Confronting driver, June 23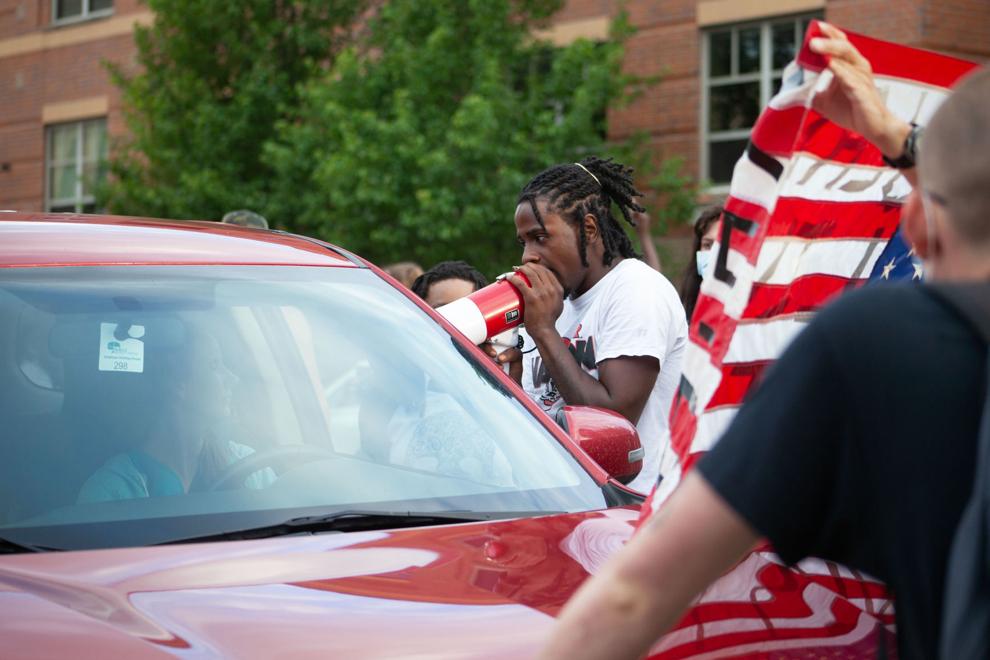 Madison protesters, June 23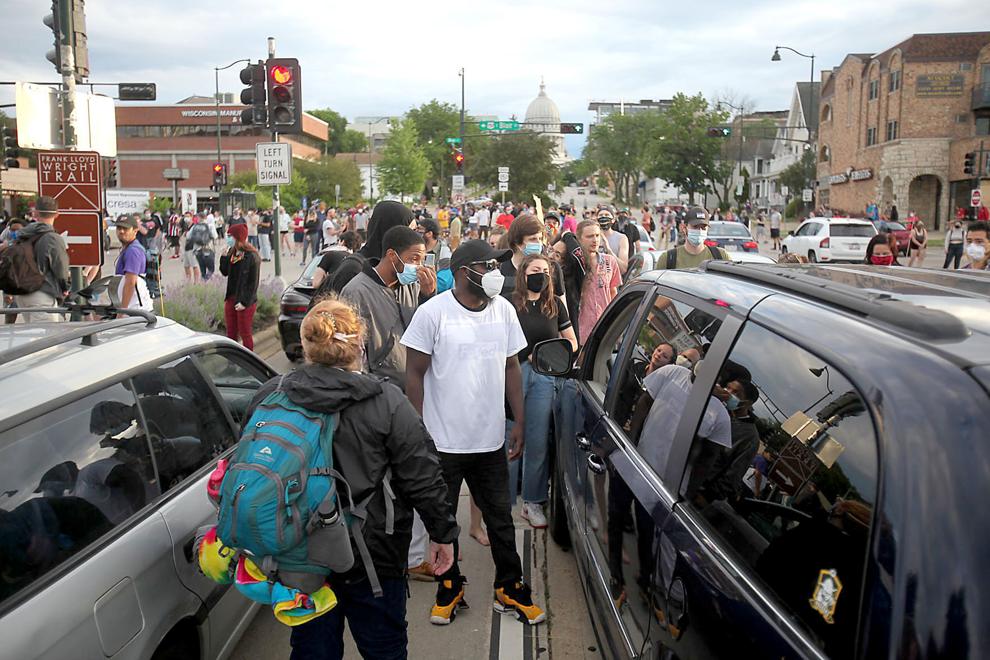 Protesters block intersection, June 23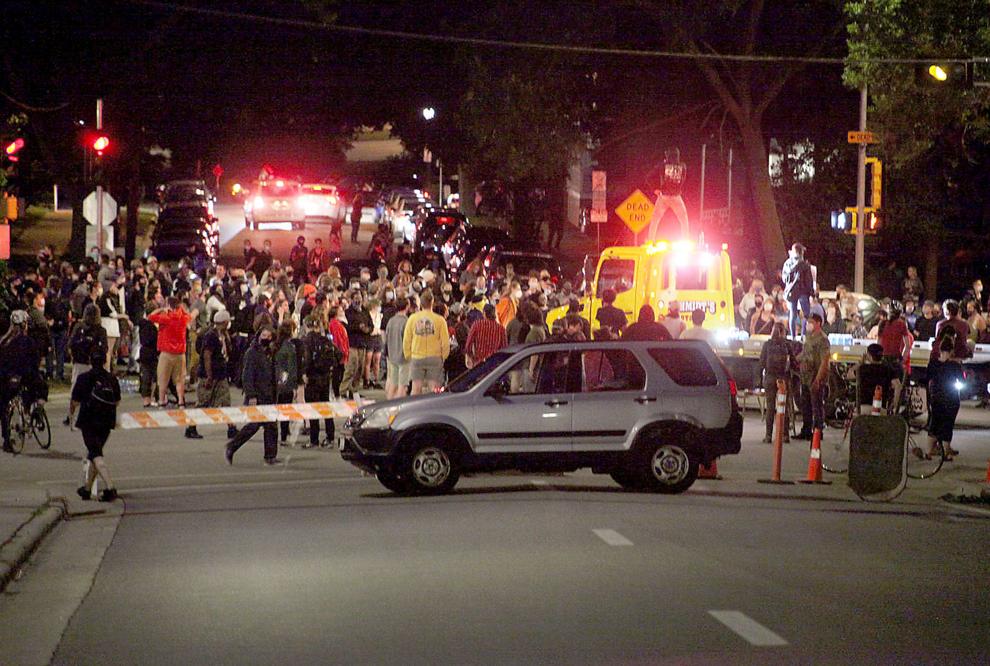 Heg statue toppled, June 23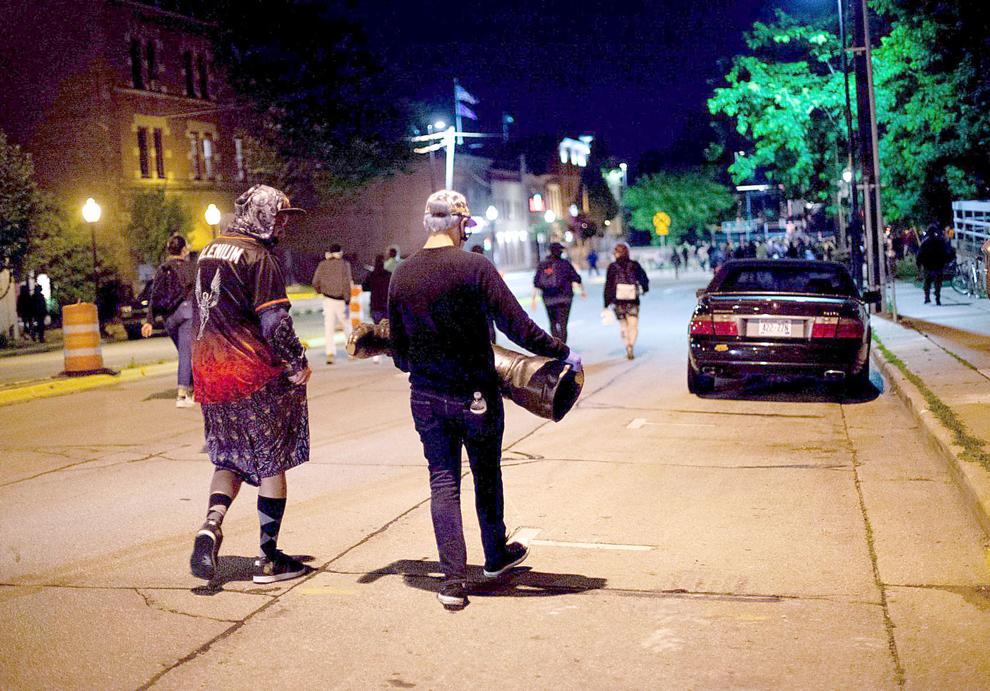 Forward statue topped, June 23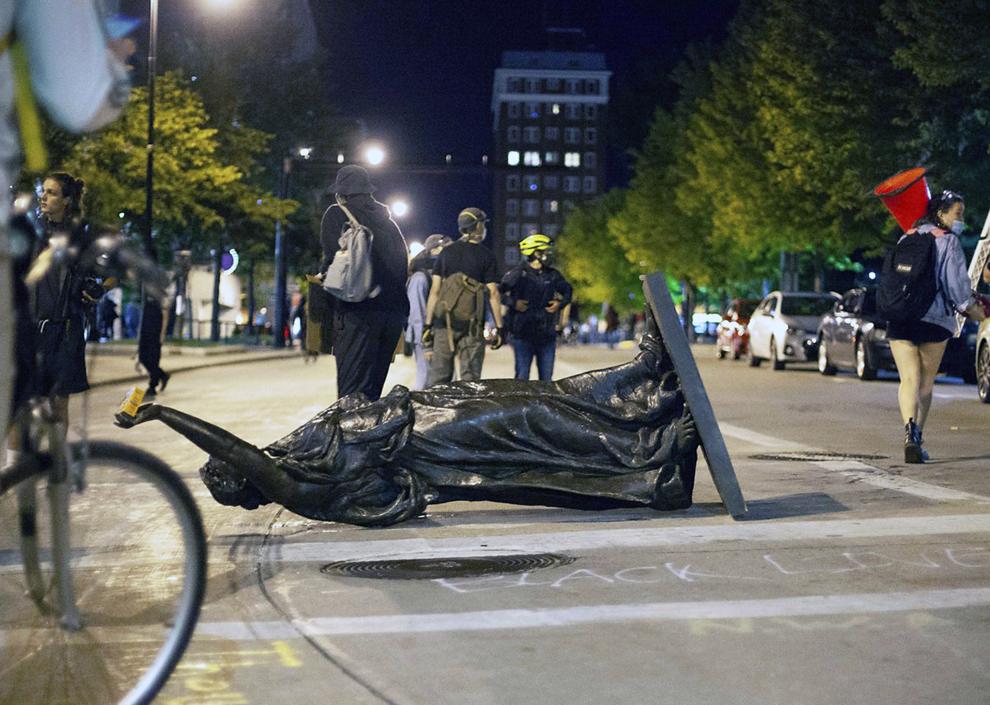 Empty statue pedestal, June 24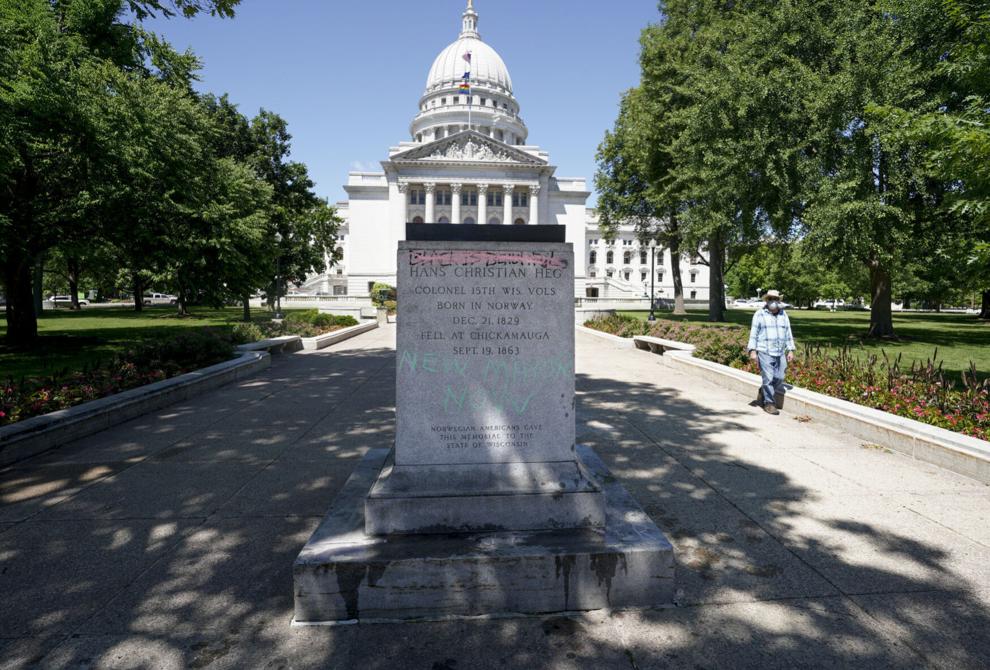 Protecting the Capitol, June 24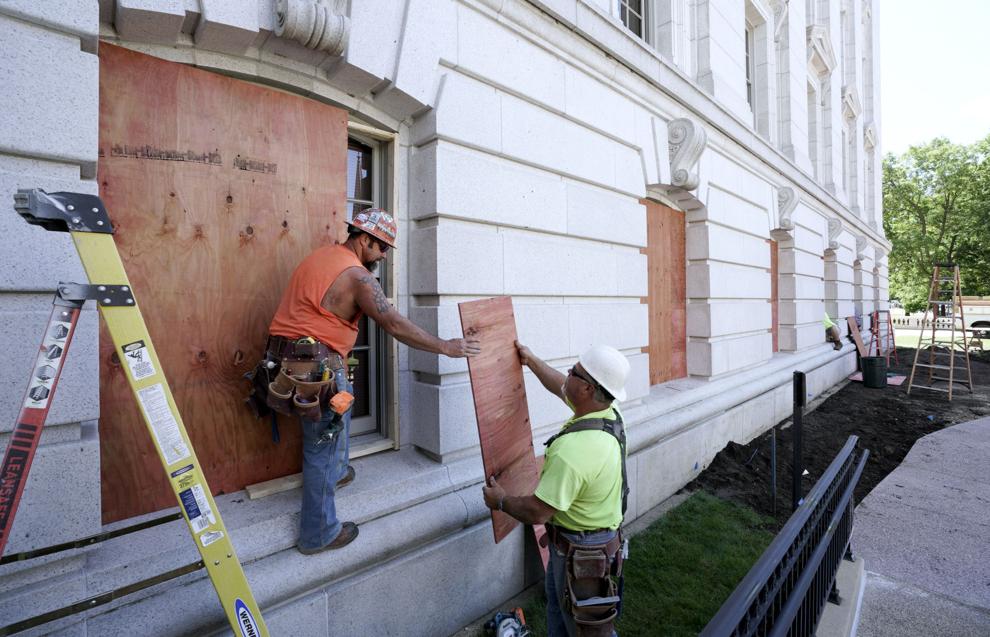 Police supporters get opposition, July 2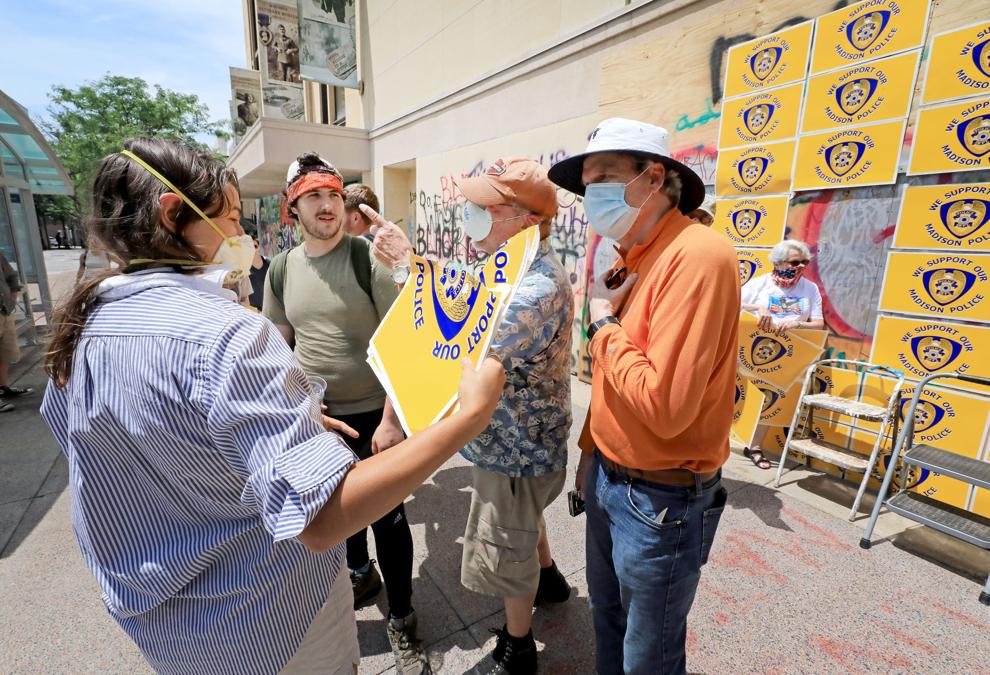 BLM demonstration, July 4