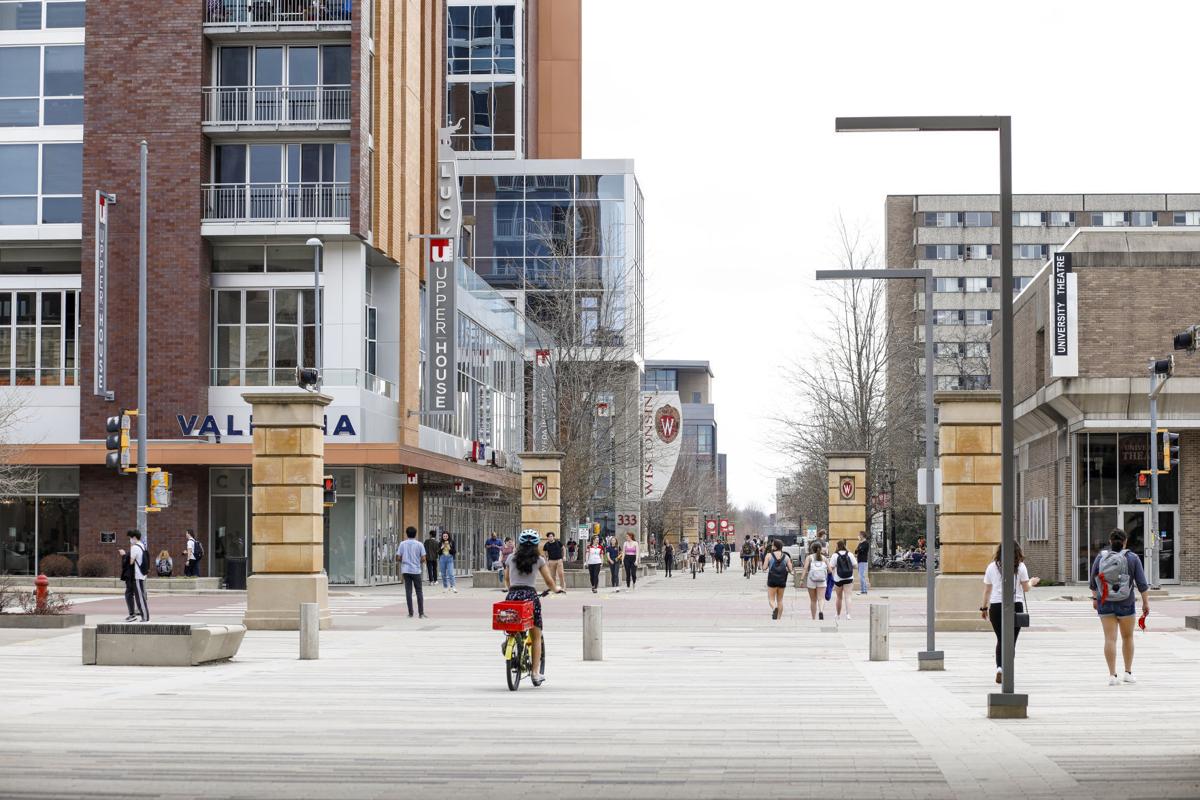 The apology, in the form of an email to the entire campus, went a step further than the university previously indicated it would offer and also comes in the face of backlash from many in the Jewish community.
UW-Madison and five other University of Wisconsin System campuses unintentionally scheduled the first day of classes on Sept. 7 or Sept. 8, which overlap with Rosh Hashanah, one of the holiest holidays on the Jewish calendar.
The academic calendars are set years in advance and this year's schedule is too late to change, UW-Madison officials have said. Going forward, a committee is reviewing future calendars in the hopes of avoiding a similar scenario.
"This is an overlap which we should have identified when schedules were being set," Blank said in the campuswide email. "Our process didn't work in this instance and for that I'm deeply sorry. The first day of classes is a significant occasion and especially so this year as we return to in-person instruction — after last year, many students want the excitement and sense of belonging that comes with the first day of classes."
Recognizing the recent increase in antisemitic violence nationally, Blank said it is critical for the university to show it is "committed to the safety and well-being of Jewish members of our community."
Before Tuesday's message, Blank had said she deeply regretted that the conflict existed and communicated that regret to individuals who reached out to her. She also planned to address the conflict at the first Faculty Senate meeting of the school year, which takes place about a month after classes begin.
Though the university's Sept. 8 start date will not be altered, Blank asked UW-Madison instructors teaching on that day to:
Inform students before the start of the semester about the conflict, the campus religious observance policy and their plans to offer flexibility.
Make class materials for the first day available online.
Offer opportunities to meet with students who are not able to attend the first day, such as additional office hours or welcome activities on the second day of class.
Avoid scheduling meetings or events with student groups on the first day of classes.
Include information about the religious observances policy on syllabi.
Josh Garoon, a community and environmental sociology professor, said he appreciated Blank taking responsibility and apologizing — a gesture he said he did not expect — but he also felt that her message was "very disappointing and very frustrating" to Jewish instructors like himself.
"When it comes to personal religious observance, it was not an acceptable statement," he said. "It was not sufficient."
Garoon wants to see the university do more in taking the burden off Jewish instructors who face these conflicts year after year by making concrete exemption options for them and by providing more resources on how to navigate the scheduling error within each department.
UW Hillel, the Jewish campus group that first brought the conflict to Blank's attention last December, praised the university in a Tuesday email to its more than 4,000 student members.
The message asked all instructors committed to diversity, equity and inclusion to offer the first day of class in a remote or online format, and called upon deans and department chairs to allow instructors to cancel classes if they wished.
"We look forward to UW-Madison being a system leader in inclusion," UW Hillel CEO and president Greg Steinberger said in the email. "We appreciate the Chancellor's support of the campus as it works to create change for the many faith communities found on campus."
UW-Madison is the second of the six UW campuses that scheduled the start of school over the holiday to apologize. UW-Parkside had already indicated it would do so.
In a faculty committee meeting last week, Blank elaborated on why UW-Madison wouldn't change the date, calling the idea "almost impossible."
Under state law, classes can't start before Sept. 1. If UW-Madison began on Sept. 2, the Labor Day holiday and Rosh Hashanah would delay classes resuming until nearly a full week later. Such a long period of unscheduled time at the start of the school year would bring "serious issues" for Student Affairs, such as drinking, she said.
But if the university delayed the start of classes to Thursday, Sept. 9, the last final exam period would take place on Christmas Eve, she said.
"I continue to get emails from people who don't fully understand the constraints we're under," she said, adding that the university is doing everything it can to reduce the impact of the scheduling conflict.
For example, UW-Madison had already rescheduled several events to better serve those celebrating the holiday. The annual convocation for first-year students was moved from Sept. 7 to Sept. 3. Other events for Wisconsin Welcome — a week filled with events to welcome students back to campus — will also be scheduled to avoid conflicting with Rosh Hashanah, which begins at sundown on Sept. 6 and ends at nightfall on Sept. 8.
Fave 5: Higher education reporter Kelly Meyerhofer shares her top picks of 2020
The first story I wrote this year was about a two-legged dog. 2020 only got more weird from there.
In early March, I sat in a room with about a hundred others listening to UW-Madison Chancellor Rebecca Blank brief professors on how the coronavirus might affect campus operations. During the Faculty Senate meeting, she encouraged instructors to consider what classes or meetings could be delivered online.
"We have no idea quite what may be coming, if anything," she said on March 2.
Oh, how quickly did the world change. 
It's been a privilege to bear witness to all of the seismic changes 2020 brought to college campuses, most of which I reported from my kitchen table (OK, and sometimes my couch). I'm grateful to the State Journal's subscribers who help support my job as one of the few higher education reporters in Wisconsin. The five stories listed below were some of my favorites, but you can find the 172 other stories I've written so far this year here.