State environmental protection officials say they will push forward with efforts to protect Wisconsin's water in the face of industry-backed efforts to curtail enforcement authority.
The Department of Natural Resources announced a public awareness campaign Wednesday focused on the leading drinking water contaminants: nitrates, lead and PFAS compounds, known as "forever chemicals."
Citing recent contamination in La Crosse, Rhinelander, Marinette and Dane County, DNR Secretary Preston Cole said the agency is continuing efforts to strengthen water quality standards kicked off in 2019, which Gov. Tony Evers declared the "year of clean drinking water."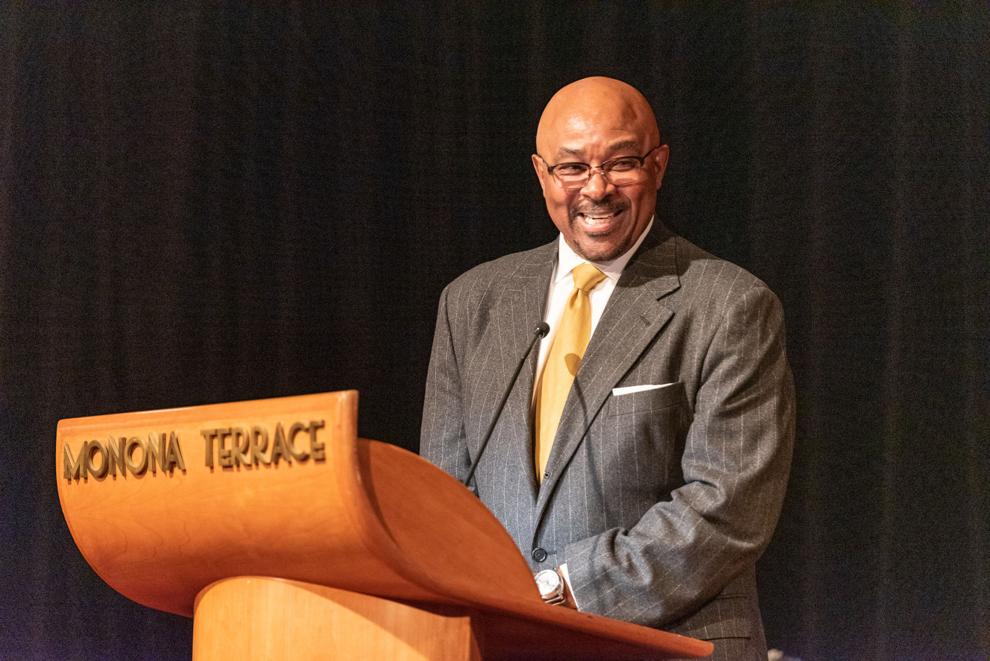 "Gov. Evers will tell you that it is always the year of clean drinking water," Cole said. "It will never go away."
About 300 public water systems and roughly one in 10 private wells have dangerous levels of nitrates, the state's most prevalent contaminant. Primarily associated with manure and farm fertilizer, nitrates can be fatal to infants and cause birth defects, thyroid disease and colon cancer.
Wisconsin's public water systems have more than 200,000 lead service lines still in place, exposing children to risk of poisoning that can stunt growth and brain development.
PFAS are a group of more than 4,000 manmade chemicals used for decades in everyday products. Some PFAS have been linked to cancer, liver disease and problems with the immune system.
The DNR is monitoring about 50 PFAS contamination sites across the state, including in Madison, where they have resulted in warnings to limit consumption of fish. PFAS have affected dozens of private drinking wells in La Crosse and Marinette.
While the DNR has taken steps to mitigate water contamination, officials said more money is needed to fully address the problems.
Deputy DNR Secretary Todd Ambs said while the Republican-led Legislature stripped out some of the funding Evers requested, he is hopeful Congress will pass an infrastructure bill that could help.
"We're continuing to make good progress, but we need to bring more dollars to the table," Ambs said. "Funding for water infrastructure addressing issues like this is front and center in that legislation."
While the DNR is moving ahead with new regulations to limit contaminants like nitrates and PFAS in ground and drinking water, the agency has faced opposition from industry groups and Republicans in the Legislature.
Ambs said the agency will continue with efforts to regulate PFAS under the state's 1984 groundwater quality law, which has been used 138 times previously to address emerging threats identified by the Department of Health Services.
"We did this for PCBs, we did it for mercury, we did it for toluene, benzene, atrazine — and every time businesses were very concerned about what the impact was going to be on them and every time we were able to put these regulations in place in a way that addressed those concerns," Ambs said. "And at the end of the day the only thing left was a better-protected environment."
"We are not stepping away from PFAS, lead lateral removal, and nitrates in our drinking water," Cole said. "We will continue to bang the drum and use whatever means necessary to protect human health around clean drinking water."