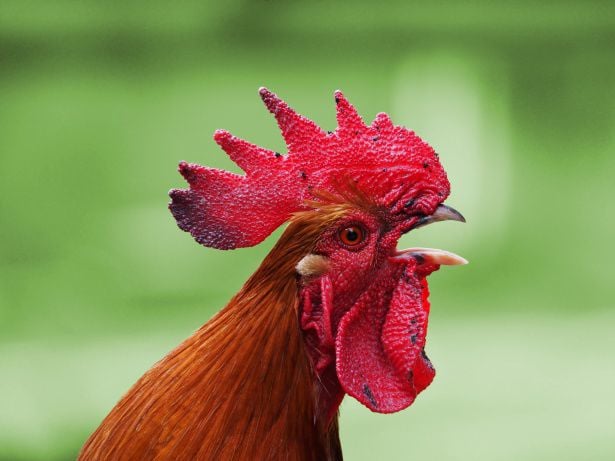 Lake Geneva law enforcement recently cited a resident for keeping chickens in his backyard.
As a result, Robert Kunecki of Conant Street was required to pay a $374 fine in the city's municipal court. The public reaction, at least on our Facebook page, was predictable — most of our readers felt the fine was ridiculous and that residents should be allowed to raise chickens.
Hens are allowed in large metropolitan areas throughout the country — from New York to Chicago to Los Angeles, homeowners are raising chickens in their backyards.
These cities have written their laws to prevent the hens from creating a mess, making too much noise or annoying neighboring homeowners. Setbacks from a neighbor's home are also considered in some communities, as are minimum lot sizes. Nearly all urban areas outlaw noisy roosters.
In Lake Geneva, where the city is surrounded by farms, it is illegal to have a hen. The city's ordinance prohibits a person from having "what is commonly known as a chicken house or yard" without obtaining a zoning permit from the city council. Is a zoning permit too cumbersome for a few hens in a person's backyard?
We would encourage the city council to have a debate about whether to allow chickens in the city, and whether this ordinance needs to be updated. Up until the early 1960s, backyard chickens were a common sight in Lake Geneva, and the hens provided their owners with fresh eggs.
Chickens are a low-maintenance pet that can help control bugs and weed populations in their owner's yards. Pet chickens also teach children important lessons about where their food comes from and how to take care of animals.
Lake Geneva alderman should debate the merits of whether chickens should be allowed in the city. There may be some areas in the city where backyard chickens make sense and other portions of the community where they don't.
Allowing backyard chickens is a debate the city council should have, and the ordinance should be revisited.
The Regional News editorial board consists of General Manager Robert Ireland, Editor Scott Williams, and community members Elizabeth Lupo-DiVito and Patrick Quinn.
Catch the latest in Opinion
Get opinion pieces, letters and editorials sent directly to your inbox weekly!