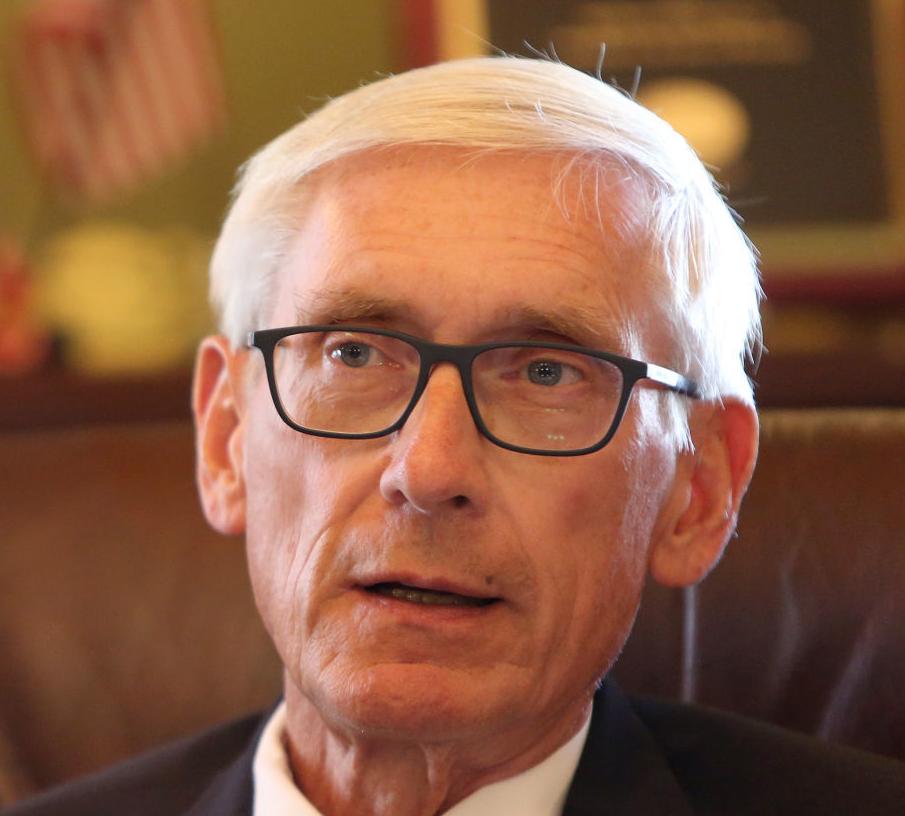 RACINE — Gov. Tony Evers has ordered all bars and restaurants to close. All schools have been closed. All hair salons and barbershops have been closed. And all gatherings of more than 10 people have been banned. That includes weddings, funerals and church services.
Then, the governor issued a "Safer at Home" order, putting further restrictions on people and businesses until April 24. 
Workers have been sent home and businesses closed to prevent the spread of the coronavirus pandemic.
And yet, despite forcing thousands of businesses to close their doors and hundreds of thousands of people in Wisconsin to stop working, the governor remains insistent on going forward with the scheduled April 7 election.
The governor has sent out daily messages to the public, warning people to stay home.
In one message to the public, Evers said: "First responders, nurses and so on are putting their lives and their hearts on the line to help us get through this. Now what we can do to help them is frankly stay home. Whatever we can do to stay at home will help those health care workers do the jobs that they need to do to help us get through this."
Holding an election is completely contrary to that advice, not only because of the voters who will go out, but the poll workers as well — poll workers who, often because of their advanced age, are considered most vulnerable.
In a letter to the governor, Meagan Wolfe, the Wisconsin Election Commission chief election official, wrote of the state's urgent need for sanitation resources, poll workers and health official liaisons.
"Local election officials do not have access to the supplies they need," the letter states. "This is not a problem we have 18 days to solve, this is a problem today."
Georgia was supposed to have its presidential primary on March 24. It has been postponed until May 19.
Louisiana was supposed to have its primary on April 4. It has been postponed until June 20.
Puerto Rico also delayed its primary election.
Wisconsin must follow suit.
Democratic National Committee Chair Tom Perez said elections should continue as scheduled because changing the date would cause confusion "which could lead to disenfranchising voters."
The only thing confusing right now is hearing elected officials stand up and tell citizens to stay home, but then refusing to move the date of the election.
Refusing to postpone the April 7 election is what is disenfranchising voters.
Already in the Village of Mount Pleasant, incorrect absentee ballots were sent out to 361 voters. With the haste and stress clerks statewide are under, there are sure to be more issues.
Voters are encouraged to vote by mail instead of in-person, but taking the steps to have a ballot sent by mail may be challenging for some.
If they don't vote absentee by mail, then they have two choices: Don't vote, or leave their homes and possibly infect someone or get infected.
Those voters are disenfranchised.
Every day that Gov. Evers delays this decision, more people are put at risk as they go to the polls early to vote absentee.
The decision to postpone and set a new date — ideally in two months — needs to be done today.
This editorial is reprinted with permission from the Racine Journal Times.
---
Catch the latest in Opinion
Get opinion pieces, letters and editorials sent directly to your inbox weekly!