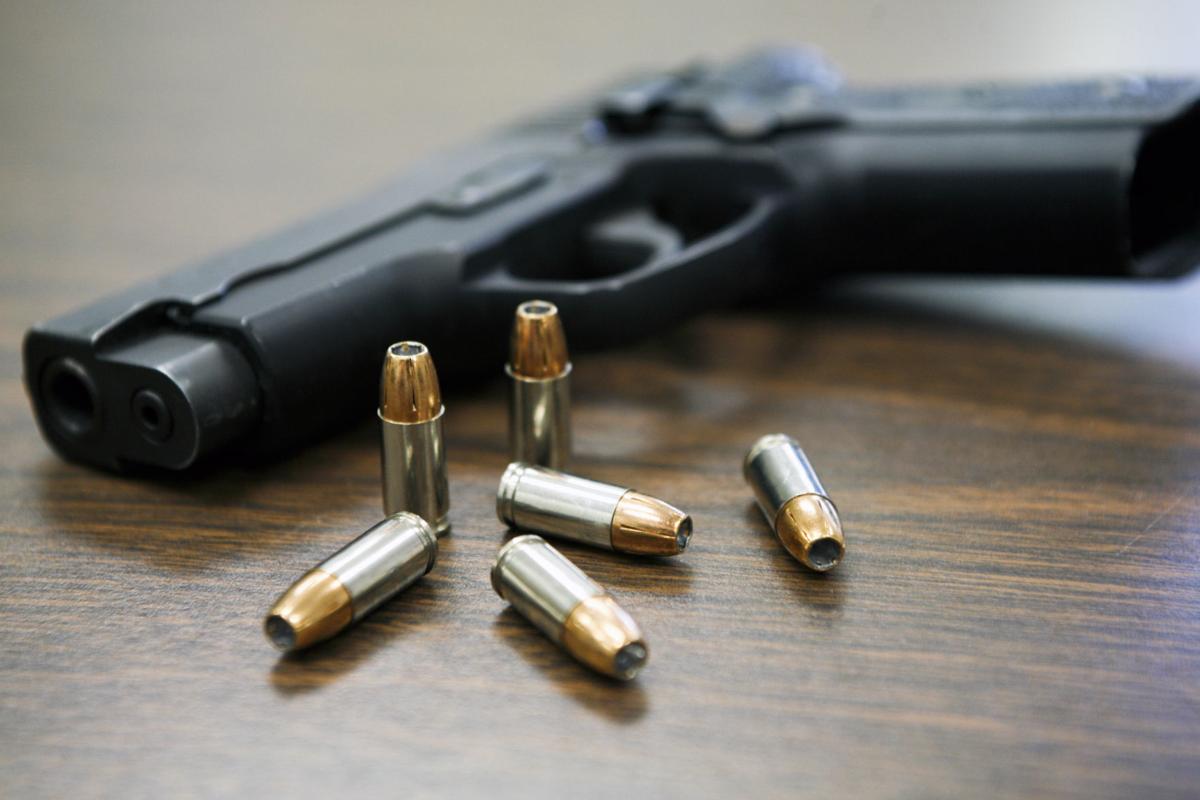 Gov. Tony Evers ordered a special session of the Legislature on the topic of gun control.
The respective sessions of the Assembly and Senate lasted less than a minute.
Senate Majority Leader Scott Fitzgerald, R-Juneau, called the session to order with no other lawmakers in the room on Nov. 7. He adjourned the session a few seconds later, avoiding debate or a vote on the gun control measures Democratic lawmakers had been advocating for throughout the day, the Wisconsin State Journal reported.
The Assembly, where state Rep. Robin Vos, R-Rochester is speaker, also began and quickly closed its special session immediately after finishing its regular session at about 9:30 p.m. Throughout the more than 8-hour regular session, Republicans declined multiple Democratic requests to break into special session, while also debating the merits of the legislation.
We'd understand the legislative Republicans' refusal to do more than pay lip service to the order by Evers, a Democrat, if they were in the minority. But the GOP controls both houses. To put it bluntly, they have the votes.
"We are better than just inaction on these issues," said Assembly Minority Leader Gordon Hintz, D-Oshkosh. "Failing to act on basic public safety measures is accepting that there is nothing that we can do to make our communities safer."
In a statement later that week, Vos said: "Gov. Evers knows that we won't waver on protecting our Second Amendment rights, it's a position our constituents overwhelmingly support."
Here's the thing about the Second Amendment.
Gun-rights supporters point to the end of it: "The right of the people to keep and bear Arms, shall not be infringed."
Gun-control supporters point out that the words before that are: "A well-regulated Militia, being necessary to the security of a free State."
We're left to conclude that the Founders enshrined a "right to keep and bear Arms" but also understood that regulation was necessary, especially since they put that part first.
What does "well-regulated" mean? That is for state and federal legislatures to debate and vote upon.
We're certain that Republican legislators don't want to see Americans shot at high schools (as happened in Santa Clarita, California, on Nov. 14), at football games (Pleasantville, New Jersey, on Nov. 15), at movie theaters (Aurora, Colorado, in 2012) or in their houses of worship (Pittsburgh, 2018, and nearby Oak Creek, in 2012).
We're certain that, as is often stated by gun-rights supporters, gun legislation won't do anything about crimes committed with illegally purchased guns. It's here that we point out that the guns used in the massacres at Sandy Hook Elementary School in 2012 and in the Aurora movie theater were legally obtained.
We're also certain that not even having debates, much less votes, on gun-control legislation isn't making Americans, and Wisconsinites in particular, any safer.
It seems as though not taking any action on guns in the name of the Second Amendment comes into conflict with rights declared "unalienable" in our nation's Declaration of Independence: "Life, Liberty and the pursuit of Happiness."
This is also part of our continuing criticism of our legislators at the state and federal levels, and of both Democrats and Republicans: An apparent unwillingness to put legislation from the other side, or the other house, to a vote.
Republican leaders in Madison have stated their principles with regard to gun rights. Democrats have stated their interest in seeing action on guns as a matter of public safety, to strive to make our communities safer.
Let's have a debate on those principles.
Let's have up-or-down votes on gun legislation.
This editorial is republished with permission from the Racine Journal Times.