A falsehood-fed fire is engulfing American democracy, where more than half of Trump voters  -- and 4 out of 10 Biden voters -- support secession from the union. 
Those startling numbers are from an online survey by the University of Virginia Center for Politics in partnership with Project Home Fire, an initiative "dedicated to finding common ground in American politics." 
According to their survey, 52% of the respondents who voted for Donald Trump and 41% of those who voted for Joe Biden at least somewhat agree with the idea of states seceding from the union. One in four Trump voters strongly agreed. 
Eight out of 10 voters for each man view elected officials from the opposition party as "a clear and present danger to American democracy." Four out of 10 respondents could support a president operating without checks and balances. And 4 out of 10 Trump voters surveyed strongly agree that the nation needs a powerful leader "to destroy the radical and immoral currents in our society today," according to findings of an online survey of more than 1,000 Trump and Biden voters in late July and early August.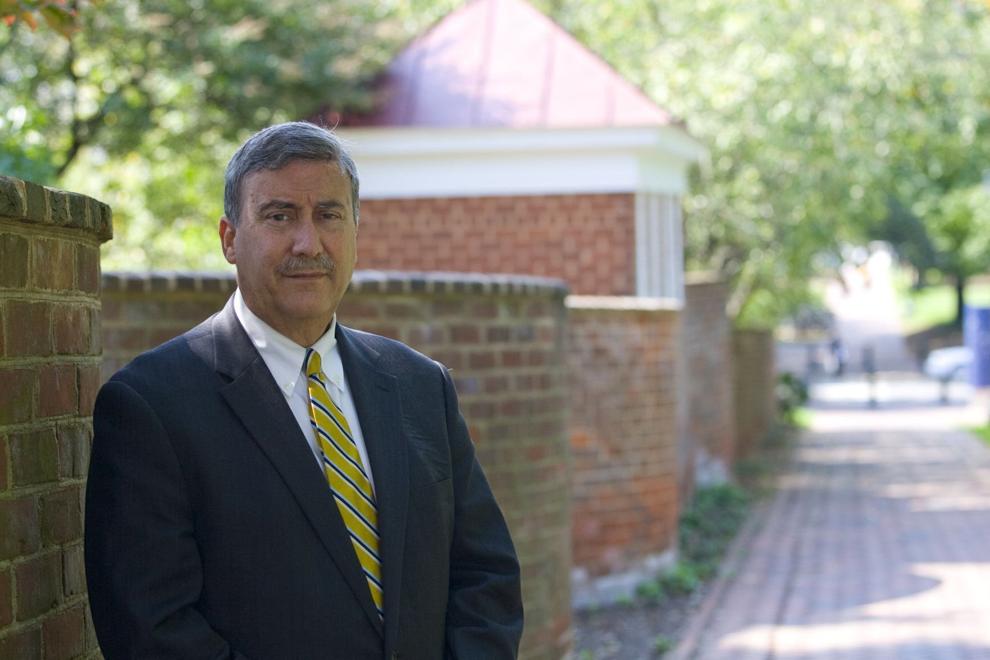 "I was surprised that such a large percentage on both sides want the other side to secede," said Larry Sabato, founder and director of the Center for Politics. "That's beyond stunning. It's threatening."
Didn't we settle this matter 160 years ago?
"You're not gonna have secession like you did in 1861," Sabato assured me, pointing out that every state, red or blue, has pockets of the other hue. "Are you going to build a fence around them, or build a wall?"
But not everyone in the Confederate states supported secession; Union-supporting counties in northwestern Virginia broke away from the Old Dominion at the start of the Civil War.
We live in a nation where minority rule is enshrined through the electoral college, and through a U.S. Senate that gives equal weight to California and Wyoming. Gerrymandering has already walled off folks from real democracy; others appear ready to try something else. 
"If you look throughout the course of history, and you see times when people have veered towards authoritarian or totalitarian lines of thinking, that's been in times when there's some big withdrawals being made from people's body budgets," Lisa Feldman Barrett, a psychology professor at Northeastern University, told National Public Radio on Oct. 6. "And the two most expensive things your brain can do is move your body and deal with uncertainty and chaotic circumstances."
Let's not assume these stresses started with Trump, the police murder of George Floyd, or the pandemic. They're as old as our nation's contradictions. America becomes most unsettled when it pursues truth, justice and equality. 
Sabato says he's worried, and not just because of the Jan. 6 insurrection at the U.S. Capitol. 
"You're talking to a guy from Charlottesville, with the Neo-Nazis marching in front of my home" during that city's August 2017 rally of white supremacists, he said. He called Jan. 6 "probably the dress rehearsal for what's to come." 
"The purpose of this study was not just to tell people we're in trouble, because I think most people knew that already, though this suggests we're in deeper trouble than they knew," Sabato said. "The purpose of the study was also to find some common ground between pieces of the Trump coalition and pieces of the Biden coalition." 
The common ground appears to be substantial bipartisan support for investment in infrastructure: bridges, roads, ports, rail lines, water and wastewater systems. This gives Sabato a hope he acknowledges may be idealistic.  
"We need some idealism," he said. "We need to inject it back into the system and get people thinking how to stave off violence and disaster." 
Of course, this common ground has been poisoned by the big lie of a stolen election, a fallacy most Republicans profess to believe in.
Others are just playing along.  
"This is their way of taunting the left and making it impossible for Biden and the Democrats to govern," Sabato said. "But they're also destroying our system. Because once people lose faith in the honesty of the election process, it is over. The republic is dead."
We can't stave off this disaster for democracy if we refuse to acknowledge how undemocratic this nation has been from the git-go. What we're witnessing is not so much a radical departure from the norm as a return to form. If there's little-to-no accountability for the attempted takedown of U.S. democracy, it doesn't take a lot of imagination to figure out what's next. 
This nation was built not on common ground, but on a foundation of inequality. A home that's truth-resistant will never be flame-resistant.
Pharrell Williams has reeled in a boatload of awards as a recording artist and producer. But the Virginia Beach native's greatest hit may have been the 2019 Something in the Water music festival on that city's waterfront.
When Instagram crashed for six hours on Monday, Sarah Choi's reaction hopscotched from "FREEDOM!" to "addiction."