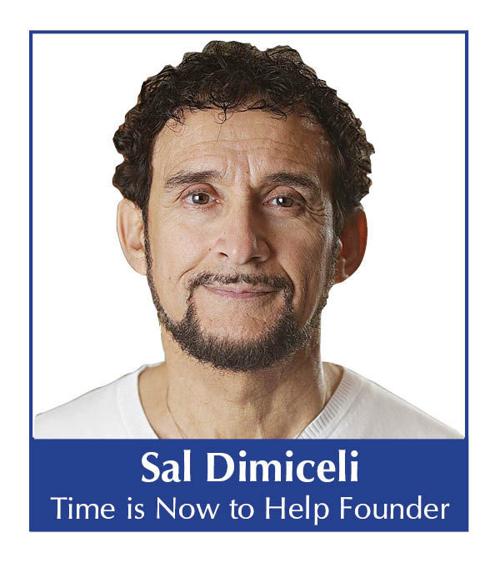 Dear W.C.,
I have a 10-year-old daughter with special needs. She has already been through several procedures, but she is now in need of a kidney transplant. For the past four months, I have been driving her to Milwaukee three times a week for dialysis. She has been in the hospital for weeks at a time.
I lost my job due to COVID, and it has been a struggle to get unemployment. Now it would be impossible for me to work, due to all the appointments for my daughter and the amount of care she needs. It is not safe for her to go to school, so we are doing home schooling. I am so worried and stressed about everything right now.
If my daughter or I were to catch COVID, it could be deadly for her. I am behind in my rent, I owe over a $1,000 for my utilities, and I am two months behind in my car payments. Without my car, I could not get my daughter to the doctor or her treatments. Her child support is used to pay for our food and her medications. I was able to get on housing assistance, but at this time I am not even able to pay that reduced amount, as I am focusing on paying for food, gas for our trips to Milwaukee and medications.
Dear Readers,
I have heard from several people this past month who are struggling due to kidney disease. When you have a special needs child who is going through this disease, it is even more devastating. I prepared myself the best I could for an emotional phone conversation.
I did not intend to call this mother at 10 p.m., but as I had been busy helping people for most of the day and night, I found her letter next in the pile of letters on my desk. As I read the letter, I could feel the urgency of their situation. My heart felt for what this mother must be going through. To have a special-needs child with a life-threatening condition and be living with poverty would be a tough situation for many people to handle.
I dialed my phone and after several rings I heard a muffled, "Hello?" I knew I had woken the mother and immediately apologized. I offered to call her back in the morning, but she quickly said: "No, no, please. I need your help. I am happy to talk to you any time."
I have had many reactions to my sometimes late calls, but I could tell this mother was desperate and afraid and wanted to talk.
I asked her several basic questions as I filled out my form, name, address and name of her daughter. Before I could ask any more questions, the mother began to cry. Not just sniffling and tears I often hear over the phone. She cried great sobs filled with pain and the suffering she was going through. Once her sobs had quieted, she apologized for her outburst. I told her no apologies were necessary.
I asked if she had anyone else to talk to, already knowing the answer was probably no one. She confirmed what I had assumed; I was the only person she had ever talked to about this, other than one of the nurses who helped care for her daughter. This woman had no one to help her with the burdens and worry she went through each day. The mother shared the pain she had to watch her brave daughter go through, and how she had been so sick, they did not think she would survive.
The mother said: "I don't know how I could carry on if I lost my daughter. She is the best thing in my life, my best friend. I just want to be able to take care of her and not worry constantly about being evicted or not being able to take her to the doctor or for her dialysis."
I assured the mother that was why our charity was calling, to be the ones to at least help remove the worry over paying her bills. We could not remove the worry over her daughter — only her daughter being healed could provide that — but we could remove the stress of poverty.
The mother told me about her daughter's birth and how her disabilities had progressed as she had gotten older. Her husband had left after her daughter turned one, the mother said, due to his inability to care for a child with special needs. He had gone so far as to say he was too selfish to be that kind of father.
We talked about her child support, and she said her ex-husband has been very good about paying on time. The mother said: "He knows I can't work right now, and he does not even try to visit. He does not want any responsibility for her care."
I was hoping his guilt would continue to be a great motivator in continuing to pay child support in a timely manner.
The mother shared with me the many procedures and disabilities her daughter bravely faced. She said: "My daughter is so strong and brave. She always has a smile for the nurses and medical staff, and is so positive even when she knows it will be painful, and knowing what she yet has to face."
We talked about the mother being strong as well, and she admitted she needed that reminder from time to time. We discussed how this was the most important thing she needed to be doing right now, getting her daughter healthy again. The mother asked, "How can I do that without enough income?"
I told her about all of you and how we together would get her through this difficult time.
We discussed her budget, and she was able to intelligently go over their finances. She sent me pictures of the late notices she had received. She was worried about losing her recently acquired housing assistance if she did not get that paid up, and also worried about the large sum she owed for utilities. That would not go away, only grow larger over the winter months. Her car payment was her biggest worry, as she desperately needed to have reliable transportation for her daughter's many medical visits each week at Children's Hospital. We discussed her car, and I made a note to have it checked over to get it in good running condition. She admitted the need for new tires, and I added that to her list of assistance.
We talked about their food insecurity, and she said she did her best to have her daughter follow her special diet, even with their budget restrictions. I told her we would be able to provide gift cards for groceries to help with her very tight food budget. She again began to cry over the gift of food. The need for food in our communities is a very real thing.
I asked about her past job and her schedule. She was correct in how difficult it would be for her to work at this stage in her daughter's illness, and also due to the pandemic. I made some suggestions for additional assistance she could apply for that would help her get through the coming months until her daughter was again healthy enough for her to work, most likely after a successful kidney transplant and recovery. When I said this to the mother, she asked, "Do you think she will ever be that well again?"
I am not a doctor, but I do believe in the power of positive thinking. This mother did not need to hear any doubts or concerns I may have; she needed to hear there was hope. I answered: "Yes I do. She has you, what sounds like a great medical team, and now all of us that will be praying for her."
She again cried tears, but this time it sounded more like tears of relief than tears of anguish.
As it was getting even later, and the mother admitted she had an early start for her daughter's dialysis appointment the following day, I knew we needed to end the call. I went over how our assistance would be provided, and asked when and where would be the best place to meet a volunteer to receive her checks and gift cards. We arranged for her to meet a volunteer in a church parking lot later the following day after her daughter's appointment. She was so far behind in all her financial obligations that these payments needed to be made immediately. The mother again cried tears of thanks for the assistance we would be able to provide, thanks to all of you.
The following day, the mother met one of our volunteers in a parking lot close to her apartment. The daughter was sleeping in the back seat when the volunteer carefully handed the envelope of assistance to the mother. The volunteer told me how they spoke from a distance for a few minutes, and how the mother had cried profusely when she opened the envelope. The mother told the volunteer how they did not have much food at home and the first thing she would do would be to make an order for curbside grocery pick-up the next morning. They spoke for a few minutes more, and the volunteer said she could tell how fatigued the mother was, so they said their goodbyes.
The following week, I reached out to the mother again, this time at an earlier hour. I wanted to check in to make sure her car was running properly after it had been in for service, and also just to make sure she was feeling better since our assistance. This time, the mother was upbeat and had a completely different energy I could feel over the phone. No longer was she crying uncontrollably, nor did she doubt the path they were on with her daughter.
She shared the good news that she had been able to get a job working on a computer from home. Her hours were flexible, and she could fit it between medical appointments and caring for her daughter. The difference in the woman was profound and touched me deeply, that our advice and all of us together had been able to provide the assistance that brought this change. The mother told me about her experience with her car repair and new tires that we provided. She also shared her immense relief over having the constant stress and worry about overdue rent, utilities and car payments removed.
She again shared her immense gratitude for the help she had prayed for, that had become a reality. Thank you and God bless you for making this assistance possible. Thanks to all of you, this mother and daughter will get through the upcoming difficult months without the additional burden of poverty weighing so heavily on them.
Thank you and God bless you for allowing us to provide this poverty relief and much more this year in our communities. We are working hard daily to provide a helping hand to good people in need. We will all get through this together. Thank you and God bless you for your support.
Health and happiness, love and God bless everyone, Sal
Catch the latest in Opinion
Get opinion pieces, letters and editorials sent directly to your inbox weekly!