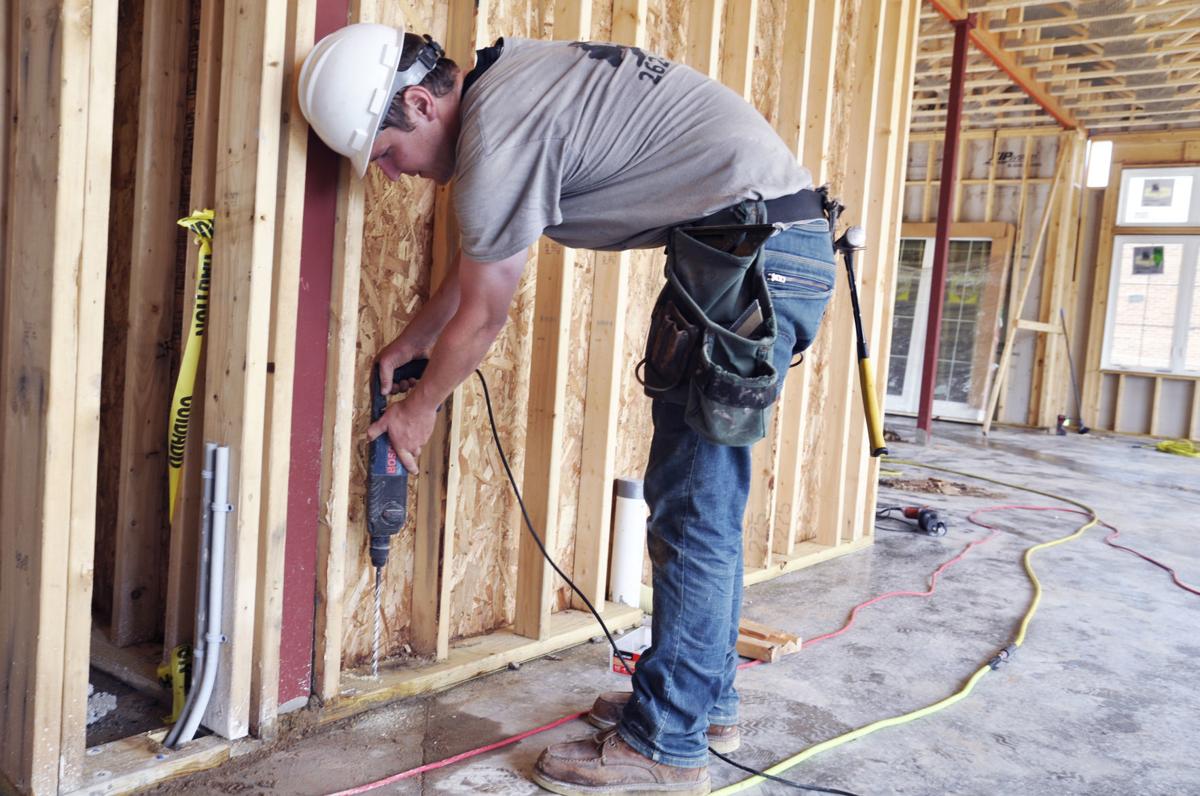 On Aug. 1, the Wisconsin Department of Revenue (DOR) released its preliminary calculation of equalized value in the state. Equalized value represents value of all taxable property. Ideally, it is a price that would be fetched if all taxable property in the state was sold on Jan. 1.
The statistic is important for three reasons.
First, it can give property owners a sense of how the real estate market is performing. While it isn't a perfect measure, a large increase in equalized value should mean that home prices are rising.
Secondly, equalized value is one of three variables that will determine how much of the tax burden each property owner will pay when bills are mailed out later this year. If the equalized value of your home, for example, increased at a faster rate than other properties, your tax bill will go up, all other factors being equal.
Finally, for those of us tasked with putting together the county budget, one particular component of the equalized value report, "net new construction," tells us the maximum amount of property tax money that will be available to fund county operations in the next calendar year. Net new construction means the value of new buildings and improvements that were added to the tax rolls, reduced by the value of those that were removed.
One interesting aspect of this year's report is that our county's equalized value has finally surpassed its 2009 level. Following the recession of 2008, Walworth County property values peaked at $15.6 billion in 2009. Values then decreased for the next four years before leveling off and slowly reversing course.
During the past year, equalized value increased by just under six percent. The 2019 total stands at $15.7 billion in our county.
As I mentioned above, for some time, the state legislature has used equalized value as a means of controlling taxes at the local level. The first tax levy cap that applied to counties and some other units of local government stated that the tax levy (the amount of money that the government seeks to raise from property taxpayers) could not exceed the increase in equalized value that took place in the previous year. During the booming real estate market of the early 2000s, this cap proved to be fairly ineffective. It wasn't uncommon for equalized value to increase at a double-digit rate from year to year. This was particularly true in Walworth County. Between 2005 and 2006, for example, equalized value rose nearly 14 percent in our county.
In 2004, recognizing that the state-mandated limit would not be sustainable to local taxpayers, our county board adopted its own self-imposed tax levy cap. The board resolved to limit property tax increases to the percentage of new construction taking place in the county, plus any increase in the consumer price index (CPI). The idea was that the county budget should be allowed to keep up with inflation.
Our vendors raise prices over time. Costs ranging from employee health insurance to road oil increase from year to year. The CPI component of the formula was meant to capture that increase. New construction meant that more citizens need to be served. As a new home was added to the tax roll, the county included it in the equalized value available to be taxed. What the formula did not permit the county to do was to raise the tax levy based on a hot real estate market.
After that formula was adopted, August release of the equalized value report became a non-event in county government. While we needed to use the net new construction figure derived by the Department of Revenue, our maximum levy increase would be significantly less than the state-mandated cap.
It didn't take too long for the state legislature to realize that its levy cap was not doing much to control property taxes, and it made a significant change to the formula. Starting in 2013, absent authority from voters in the form of a referendum, the tax levy must be limited to the increase in net new construction that took place in the county during the previous year. Suddenly, the DOR report became a significant factor, again, in our budget planning.
Walworth County has lagged behind the state average in recent years in terms of new construction. This year our growth actually mirrored the state average at 1.59 percent. This will be the maximum amount by which county government can increase property taxes to support our 2020 operating budget.
The fact that new construction is on the rebound is good news for a number of reasons. It is important to keep in mind, however, that the construction industry is cyclical, while the need to provide services such as road maintenance and law enforcement is not.
I actually thought our self-imposed levy cap made sense, and had more local governments demonstrated greater fiscal restraint under the old equalized value cap, it's possible that the legislature would not have adopted the new one. At some point, a more reliable funding source will need to be identified for local government.
Wisconsin's income tax was originally devised to be this revenue source. When the income tax was originally enacted in 1911, 90 cents out of each dollar collected were returned to local governments. Over time, state government began to use income tax revenue to fund its programs. Today, less than five percent of income tax dollars make it back to local government under a program known as "shared revenue." This forces local governments to rely on the property tax.
If you are interested in how equalized value fared in your community, check out the Department of Revenue website at www.revenue.wi.gov.
David Bretl is the county administrator for Walworth County. The opinions expressed in this column are those of the author and not necessarily those of the Walworth County Board of Supervisors.