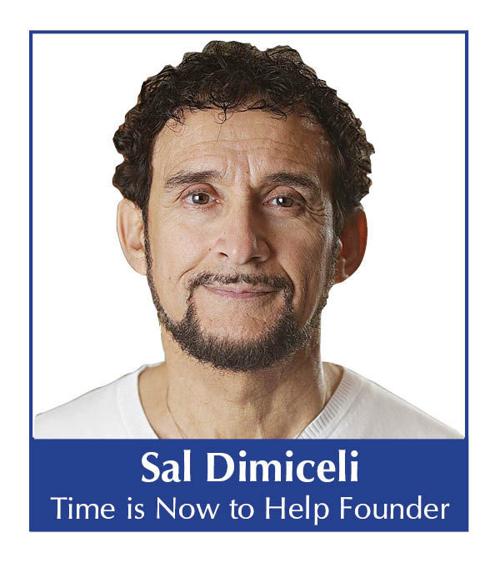 Dear W.C.,
I am a CNA and care for several senior citizens who need help at home. I was taking every precaution to not catch the COVID-19 virus, but I still became sick. I was not able to provide home care to my clients for nearly eight weeks because I was terribly ill for so long, and I wanted to be completely sure I was no longer contagious.
I was in the hospital for over a week, and the rest of the time I stayed at home and quarantined. I made sure all my symptoms were gone, and I had three tests that came back negative before returning to work just yesterday. I could not have physically handled my job any sooner. Thank God none of my clients became ill due to me, as that was my main concern when I heard that I had tested positive.
I caught the virus from one of my clients who, against my warning, went to a large family gathering over the summer. In the eight weeks I could not work, I had no income, and I had to use my savings to order food delivered, pay my rent, my car payment and my medical co-pays. I have fallen behind in my utilities and other bills, and now I am worried I will not even have enough left for food until I get paid again.
I always wondered how people fell behind in their bills, and now I know firsthand how quickly it happens.
Dear Readers,
Even before COVID-19, most working poor people could not save enough to have a nest egg that would prevent them from falling quickly into poverty due to illness or job loss. Since the stay-at-home orders began, many people used up what nest egg they had to pay their bills until they hopefully received unemployment or could work enough hours from home.
Now that we are six months into this pandemic, things have not improved for the working poor in our communities. Many still struggle to receive unemployment benefits, and others are trying to get by with less hours or lower pay. Self-employed individuals, such as this woman who owned her own business, have been hit hard by this financial setback.
I called the woman who had written this letter asking for our assistance. Once we had made our introductions, I could hear how anxious she was. She was living in constant fear of losing everything, her apartment, her car, her utilities and even her food. She immediately began to cry, she was so overwhelmed. I could hear the fatigue and stress in her voice as she had just gotten over a virus that not only threatened her life but also threatened her financial stability.
I did my best to calm the woman down so we could get to work on the assistance she would need to get back on her feet. Once I had her talking about her job and her clients, many of whom she had been a caregiver for over six years since she started her own business as a home caregiver, she calmed down. This woman truly cared about the senior citizens in her care, and several she considered to be like family.
The caregiver told me how two of her seniors did not have any family of their own, and since she, too, did not have family, they had taken to spending holidays and birthdays together, and she often would just stop by to play cards or drop off a meal. She was not only making sure they lived safely on their own, but also a good friend.
The woman told me all the precautions she had been taking before she became ill, and yet she still caught this virus. She was sure she caught it from the client she had mentioned in her letter. The woman told me how she had discouraged this client from going to the gathering, but she would not listen. She told me how she does her clients' laundry, provides personal hygiene care and washes their dishes, so she was highly exposed, even with protective measures.
She also told me how she changes all her personal protection equipment between clients, including masks, gloves, gowns and face shields. These items are expenses she has taken upon herself to provide, and she told me she has not raised her prices for her clients, as many of them can barely afford her services now.
She had not been wearing a face shield or gown before, but since contracting the virus, feels she needs it to protect not only herself but her other clients. The senior woman she caught the virus from had mild symptoms, and when she was tested, she was found to be positive. By then, she had provided care for her for several days in a row.
The woman was glad she had not provided home care for any of her other clients in that time frame, so no one else had been exposed. The woman said: "I believe God was watching out for my senior friends, as it was only a few days before I found out I was exposed and had been quarantining at home. This probably saved their lives."
We moved on to discussing her budget. She shared with me her income from before the virus, and she had been getting by sufficiently. Since the virus began, some of her clients canceled their service in fear of being exposed. That initial reduction in her income had been difficult, as she then was adding in the extra expense of PPE and disinfectants at the same time.
She showed me the reduction in her income for several months before she became ill herself. Then her income came to a stop. Most of her clients pay her weekly for the services she provides. She had been too sick to apply for unemployment, and when she finally tried, she was declined. She showed me the savings she had and the expenses she had paid with it. She now had only $100 in her account, and that was without paying her already substantially overdue utilities or her upcoming car payment and rent.
It was very stressful for this woman as we went over her expenses.
She said: "I have been alone for a long time, and never had to ask anyone for help before. In fact, I am the person people turn to for help with their senior parents or disabled family members. It is hard for me to be the one asking for help."
I told the woman how I went hungry as a child because my mother was too proud to ask for help. I added: "There are times in life we all need a helping hand, whether it be with help around the house or with personal hygiene like you do for others, or with help paying bills so you don't become homeless or go hungry. We can't be too proud to ask for a helping hand when it's needed."
I asked the woman about her family, and learned she was in her 50s. Her husband had died many years ago in a car accident, and she had never remarried or had children. "He was the love of my life so I never felt like I could love someone else again."
She told me how she had struggled for a time after his death, and then had decided to go to school to become a Certified Nurse Assistant.
She said: "This is what saved me. I worked in assisted living for a while, but always felt home care would be better for me. So I started my own business over six years ago."
After we finished reviewing her budget, I could see she would be able to get by again once she returned to work full time. She had lost some clients, but this was okay for now, as I helped her cut back on other expenses and she still was feeling weak from her long illness.
We talked about her struggle with COVID, and after hearing what she went through, I will be sure to continue to take the safety precautions I am taking.
With the final review of her budget, I made a list of assistance we would provide. I told the woman how we would pay her rent for the next two months to allow her time to catch up on other bills. We also would pay her overdue utilities and her next car payment. I would have gift cards for food and other daily necessities dropped off that day so she would not risk going hungry. I spoke these things aloud as I wrote them down on my list, and as I did, I heard the woman begin to cry again.
She was so overcome with relief, she could not even speak. When she finally did speak, she asked, "How can I ever repay you?" I told her about all of you and how your donations made her assistance possible.
I said: "There is no need to repay us. This is a gift from all of our donors who do not want anyone to suffer due to poverty." The woman answered: "Well, I will pay it forward in the future. Probably to one of my senior friends who need a home-cooked meal or an extra visit."
I told her that is the best way to repay a kindness.
Later that day, gift cards were dropped off in an envelope outside her apartment door. We also dropped off the checks for her car payment, utilities and rent payments. After speaking with the woman further, I had found out her car was way overdue for an oil change and new tires, so these things were added to her list of assistance. Once this service was complete, she would be ready for the upcoming months of driving to her clients' homes. This woman was very devoted to her senior citizen and disabled clients, and with time, I knew she would again have a thriving business due to her dedication and hard work.
Thanks to your support, this woman will not have to endure the suffering and stress caused by eviction, utility disconnection and hunger. She will be able to continue her business helping others and support herself. She has graciously learned to accept a helping hand, and with that assistance, she will again be successful, thanks to you.
Thank you and God bless you for allowing us to this provide poverty relief and much more this year in our communities. We are working hard daily to provide a helping hand to good people in need. We will all get through this together. Thank you and God bless you for your support.
Health and happiness, love and God bless everyone, Sal
Catch the latest in Opinion
Get opinion pieces, letters and editorials sent directly to your inbox weekly!