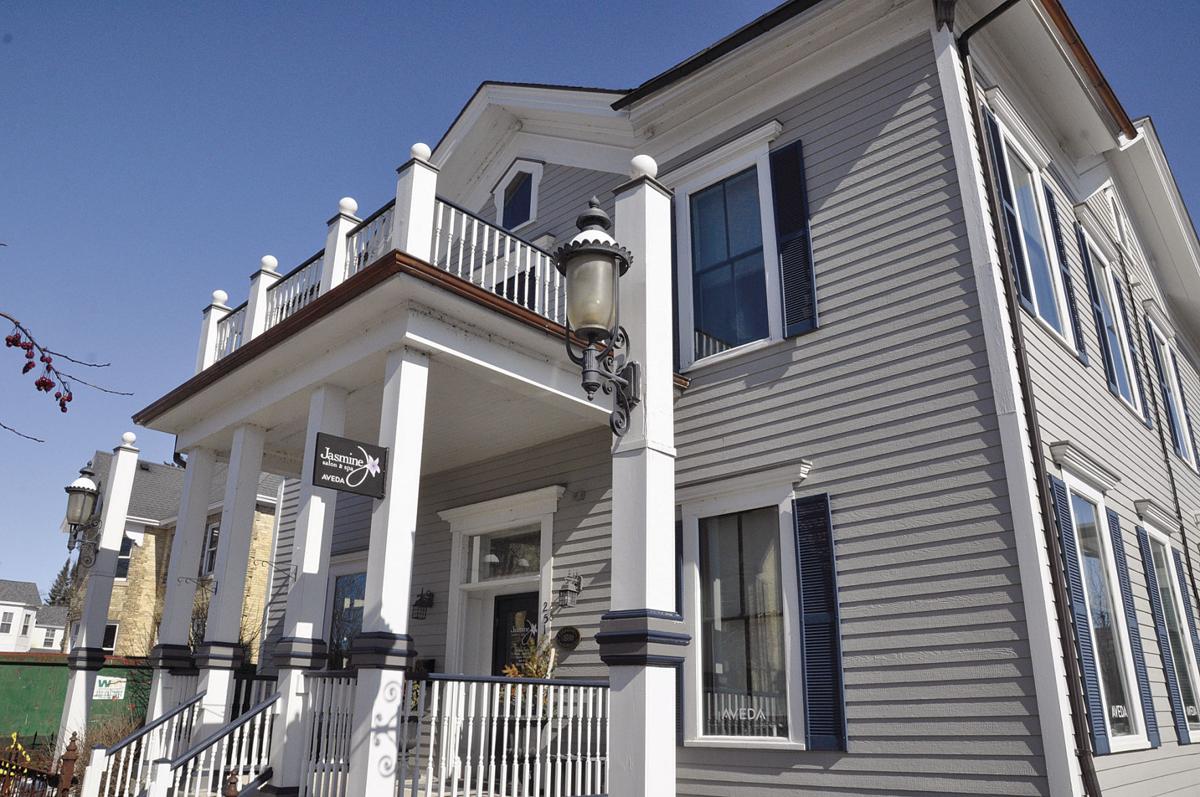 I have written extensively about how Lake Geneva was expanded over the past 183 years with the creation of new subdivisions. However, these subdivisions did not develop spontaneously. They were conceived and developed by individuals. This column will focus on the lives of five individuals who conceived of and developed the subdivisions (sometimes called "additions") that expanded Lake Geneva's physical size in the 19th century.
The first person to develop an addition to Lake Geneva when it was still the village of Geneva was Erasmus Darwin Phillips. The Phillips addition, which was located on Catholic Hill south of Main Street, was developed in 1856. Darwin Street is named after Erasmus Darwin Phillips.
E.D. Phillips was born in Savoy, Massachusetts, on May 31, 1809. He attended Williams College in Williamstown, Massachusetts, and studied the law in Buffalo, New York. In 1836, he moved to Milwaukee where he was admitted to the Wisconsin Bar. In Milwaukee he was engaged in real estate speculation, buying and selling land.
He moved to the village of Geneva in 1856 where he purchased 21 acres of land on Catholic Hill east of the lake's outlet, upon which he developed the addition named after him. He passed away on Monday, Sept. 15, 1902, at the age of 83. His only daughter, Alice (Mrs. S.C.) Ford, was a prominent resident of Lake Geneva.
In 1856, Harrison Rich and Andrew Ferguson developed the second and third additions to the village of Geneva. In 1855 Harrison Rich developed his farm located between Madison Street and Williams Street, north of North Street and south of Henry Street as an addition to the village. And at the same time in 1856 Andrew Ferguson developed land he owned between Williams Street and Center Street and between North Street and Henry Street as the Ferguson addition to the village.
Harrison Rich was born in upstate New York in 1814. He came to the village of Geneva in 1846 when he was 32 years old. In Geneva, he was a businessman, tavern owner, farmer and subdivision developer. He held various village offices. He died at his home on North Street just east of Williams Street (where Su Wing's Restaurant is today) on Wednesday, April 26, 1899, at the age of 85. He was survived by five sons, four of whom have streets in Lake Geneva named after them: Marshall, Horace, William, and George. His granddaughter, Evelyn Rich Mahoney, was a well known Lake Geneva resident. Harrison Rich was buried adjacent to the east fence of the Pioneer Cemetery.
I have previously written a good deal about Andrew Ferguson. He was one of the seven founders of the village of Geneva in 1837. Ferguson was born in Laurens, Otsego County, New York on Sept. 27, 1803. He was educated in the public schools in Laurens and eventually became a farmer. In 1822, he moved to Cooperstown, New York. And in 1832 he moved to Chicago where he became a partner in the sale of real estate with his brother-in-law, Lewis Goodsell, and George Campbell, two of the seven founders of Geneva.
In 1837, he moved to the new village of Geneva that he had helped to found, and lived there for the remainder of his life. He built the first frame house in Geneva and opened the first store in the village. He was the first postmaster in Geneva, assuming that position in 1838 and holding it for the next 12 years.
He served as a member of Geneva's Board of Supervisors and held other public offices in the village. His home was on the northwest corner of North and Center streets. Ferguson passed away on Wednesday, May 14, 1884, at the age of 81. He and his wife, Lucretia Goodsell Ferguson, had four children, two of whom have streets in Lake Geneva named after them: Ann Street and Henry Street.
Fernando C. Marsh developed the Marsh addition to Geneva during the early 1870s. It consisted of the area west of Pioneer Cemetery between Dodge Street and a line drawn due west of the northern boundary of the Pioneer Cemetery and included Maxwell Street, Franklin Avenue, Jefferson Street, and Fremont Street.
Marsh was born in August 1835. He moved to Geneva before the Civil War. His home was at the northeast corner of Main Street and Elmwood Avenue. He passed away on May 28, 1928, at the British Old People's Home in Hollywood, Illinois, at the age of 92, and was buried in the Oak Hill Cemetery.
John Haskins and his brother, James Haskins, developed the Crawford addition to Geneva in 1875, which comprised the entire northeast section of Lake Geneva. He had been born in Washington, Massachusetts, in 1811. In 1836, at the age of 25, he moved to Ontario County, New York, where he lived for five years before moving to Geneva in 1841.
In Geneva, Haskins and his brother became prosperous businessmen, owning various stores, including a hardware store. They also owned a linseed oil factory and a sawmill on the White River. In 1875, they played a key role in founding the Crawford Manufacturing Co. on Haskins Street near the White River. Haskins Street is named after John Haskins. They acquired the Crawford company after it went bankrupt.
John Haskins played a key role in developing the Crawford addition to Geneva. He died of pneumonia at his home on Haskins Street on Tuesday, Nov. 30, 1887, at the age of 76. He is buried in the Pioneer Cemetery.
The Columbian addition to Lake Geneva (1893), north and northwest of the Pioneer Cemetery, was developed by a partnership that included quite a few prominent residents of Lake Geneva rather than a single developer.
There were no major additions to Lake Geneva between 1893 and 1949 when William F. Trinke developed the Manor subdivision.
During the early 1950s, a new large subdivision was developed on the hills west of Elmwood Avenue by the Lake Geneva businessman Clarke Habecker. The subdivision was named Sturwood after Buckingham Sturges, who had owned the land upon which Sturwood was developed. Clarke Habecker was second only to William F. Trinke as a leading developer of subdivisions in Lake Geneva.
I will profile Habecker's life in my next column.
Patrick Quinn is a Lake Geneva native who is the University Archivist Emeritus at Northwestern University.
Catch the latest in Opinion
Get opinion pieces, letters and editorials sent directly to your inbox weekly!