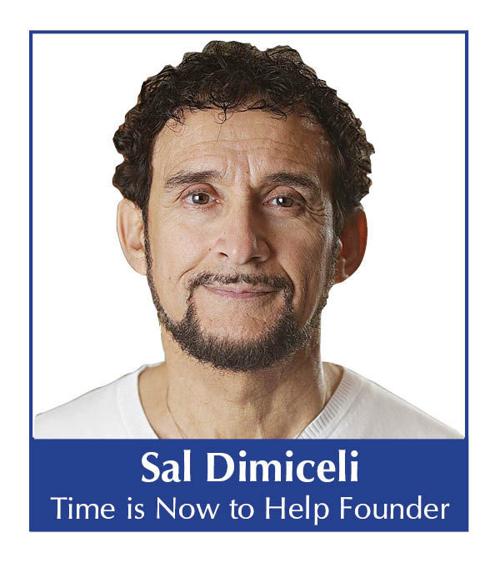 We began the COVID-19 Help Your Neighbor II $50,000 Challenge on July 10. The challenge was met on Aug. 21, and the final person helped with these funds was on Aug. 31.
The COVID-19 Help Your Neighbor II $50,000 Challenge has allowed us to provide assistance to an additional 124 people this summer. With the many challenges that the COVID-19 virus has brought to people throughout our communities, we are beyond grateful for the assistance this matching challenge has allowed us to provide. Thanks to all of you and the COVID-19 Help Your Neighbor II $50,000 Challenge donors, the following life-giving assistance was made possible.
This is how all of us helped:
RENT/SHELTER = $59,154.03
Rent/shelter assistance was again the largest area of assistance in the Covid 19 Help Your Neighbor II $50,000 Challenge. Together we have prevented homelessness and evictions for many families, senior citizens, single mothers and children. The past seven weeks have kept us busy, as we helped over 100 people not become another homeless statistic.
For many of these people, our rent assistance provided several months rent to allow these people to get back on their feet. Providing just one month rent usually just buys our fellow creations a little time, but it does not change the outcome. By providing two to three months rent we know we have provided sufficient time to find a job, apply for benefits, set up payment plans, while also allowing these people to have food on their tables and get caught up on other obligations such as car payments and utility bills.
One of the people helped thanks to your donations, matched by the COVID-19 Help Your Neighbor II $50,000 Challenge donors is Kathy. Kathy is a widow who had to go help her daughter when she became sick with COVID. Her daughter, a single mother with a 9-year-old child, spent a long time in the hospital and then needed help when she returned home.
Kathy did not have the money for gas to make the five-hour trip to her daughter's. She also did not have money to help her daughter pay her rent and for food while she recovered. Thanks to your donations, we provided Kathy with two rent checks for her daughter in addition to the gas gift cards and gift cards for food, allowing her time to regain her strength before returning to work.
We also helped a single mother and her disabled son not become homeless during this pandemic. Her son has a rare condition that causes multiple seizures, so he is at high risk of complications if he is to become sick.
A senior citizen was facing eviction when her apartment no longer accepted housing assistance. We helped her with first month's rent and security deposit for a new apartment before she became a homeless statistic.
People of all ages are being affected by the threat of eviction and homelessness. When we were in the middle of dangerous heat indexes, motel rooms were provided for homeless veterans so they could have a safe cool place to stay. Our goal is always to help these fellow creations move from homelessness to secure shelter. For some, a move to a different area is the answer or to move closer to family who can help if we are not able to find a suitable rental.
Thanks to your support and the COVID-19 Help Your Neighbor II $50,000 Challenge, we have made a real difference in the lives of all these people struggling in poverty.
UTILITIES = $10,410.10 = Electricity: $7,700, Gas: $1735.10, Water: $975 
Your donations matched by the COVID-19 Help Your Neighbor II $50,000 Challenge have been instrumental in keeping on lights, air-conditioning, refrigerators, hot water, washing machines, dryers and other appliances. The stress of utility disconnection has been removed for 32 people in our communities. Thanks to your generosity, our senior citizens, the handicapped, working-poor families, children and veterans have not had to live without this necessity.
With increased time at home for many people this summer, utility bills have been higher than usual. The additional extreme heat last month meant high electric bills due to air-conditioning. For our senior citizens and those with health conditions, air-conditioning is a necessity, not a luxury. Running water should always be a necessity as well. Thank to your support, we have made these necessities possible for people suffering in poverty.
Thanks to all of you and the COVID-19 Help Your Neighbor II $50,000 Challenge donors, we were able to provide desperately needed food to many people living with food insecurity in our communities. Hunger was a real problem over the summer months, with so many people still out of work and children out of school for so long.
One of the families helped with food is a husband and wife with two children. The husband became ill with COVID-19, and soon his wife and children were positive as well. While the husband took weeks to improve, his family recovered quickly or had no symptoms. Since the husband missed four weeks at work, they were struggling financially and that meant having to cut back on food to pay their other bills. We were notified of this family, and soon they had food in their refrigerator, in their cupboards and on their table, thanks to all of you.
A disabled husband and wife were provided with gift cards for food when they had unexpected expenses due to a car repair and medical bills. They no longer have to feel the gnawing pain of hunger every day.
The causes of hunger are numerous and not always easy to correct, but the removal of hunger for over 75 people was made easy, thanks to the COVID-19 Help Your Neighbor II $50,000 Challenge donors and all of you.
TRANSPORTATION = $14,700.99
Car repairs, donated cars and gas gift cards are an important component of our charity work. Transportation for work and medical care is a necessity and essential in our poverty relief efforts. The pandemic has not greatly slowed down the need for transportation in our communities. We have people with chronic illnesses and disabilities who still need regular medical care in Milwaukee and Madison.
If you have a much-needed job right now, you don't want to risk losing it due to transportation problems. We have repaired six cars for single mothers, families and senior citizens. We paid two car payments for a woman who was being threatened with repossession. Gas gift cards were provided to those that were struggling to pay for gas to get to work and medical care. God bless all of you and the COVID-19 Help Your Neighbor II $50,000 Challenge donors for removing the stress and worry over safe, reliable transportation.
We provided soap, shampoo, diapers, feminine hygiene, toothpaste, toothbrushes, combs, toilet paper and other personal hygiene items for senior citizens, the disabled, children, single mothers and working-poor families.
Several homeless people were provided these much-needed items to restore hygiene. Families who had endured job loss and/or illness were relieved to have diapers for children and other toiletry items. With the COVID-19 virus, there is an even greater need for sanitation and hygiene. Oral health is of increased importance, as many people cannot afford to see a dentist or are just afraid to go at this time.
Toilet paper was the much-searched-for product earlier this year, but for our charity, it has always been a requested product, as many people cannot afford it when they are facing the choice of food, rent or toilet paper. Thanks to your donations and the COVID-19 Help Your Neighbor II $50,000 Challenge donors, we have been able to provide these desperately needed items to many people in our communities.
Beds were provided for six children and one senior citizen, thanks to your support. These children had been sleeping on old worn out beds or on floors for years. Due to our help, they can now sleep soundly wake without the pain caused from sleeping on couches or floors. Thank you and the COVID-19 Help Your Neighbor II $50,000 Challenge donors for providing this life changing gift.
HOUSEHOLD NECESSITIES: $2,102.38
New sheets, pillows and blankets were purchased for the children and senior citizen who received new beds. In addition to the bedding, towels, dishes, pots and pans, vacuums, disinfectants and essential cleaning supplies were provided for many. These items are especially needed by those who have gone through homelessness and lost all of their belongings.
Household necessities help to keep everyone healthy, with the increased need for disinfectants and cleaning supplies. We were able to provide this assistance thanks to all of you and the COVID-19 Help Your Neighbor II $50,000 Challenge.
As schools opened this week, there was an increased request for school supplies. Many families were already struggling to pay their bills, so the need for school supplies was overwhelming. We did not want these children struggling even more in this already difficult school year by not having the correct tools for learning.
We were able to help eight children with desperately needed school supplies. The happiness these children had over the simple gift of school supplies is all thanks to you and the COVID-19 Help Your Neighbor II $50,000 Matching Challenge donors.
Every penny you donated, matched by the COVID-19 Help Your Neighbor II $50,000 Challenge, was used to provide poverty relief. Your generosity made this matching challenge a success. Over 120 people were helped, changing their lives, removing the stress and pains of poverty. One hundred percent of your donation is being used to provide the good works we write about each week.
Just because we have finished this matching challenge does not mean our work is done. The extra poverty being caused by the COVID-19 virus means we will continue to work hard to bring poverty relief in our communities. Thank you and God bless you for your support.
Health and happiness, love and God bless everyone, Sal
Catch the latest in Opinion
Get opinion pieces, letters and editorials sent directly to your inbox weekly!