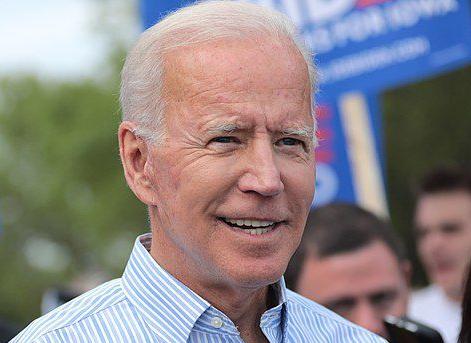 A few weeks ago, I heard an interview with Fred Guttenberg. He had just released "Find the Helpers," a book about his struggle with grief after losing his brother Mike to a 9/11-related cancer and his daughter Jaime to the Parkland school shooting.
He has been able to get through the worst of times, thanks to the kindness and compassion of others. These helpers include everyone from gun violence survivors Fred has met around the country to former VP Joe Biden, who spent time talking to him about finding purpose in learning to grieve. During the interview, Fred related that Joe Biden called him on the anniversary of his daughter's death to ask how he was doing.
The interview solidified my support for Joe Biden, and I vowed to do everything in my power to make sure he is elected the 46th president of the USA. His compassion and empathy is what America needs to heal and become the "shining city on the hill."
We need someone who will serve as a positive role model for our children and bring us together. We need someone who promotes America as the "melting pot." We need someone who understands how to govern. We need a leader who is honest and is willing to work to rebuild our crumbling infrastructure. We need a leader who believes in science and offers solutions that work.
Joe Biden is experienced and willing to roll up his sleeves to get the job done.
According to Forbes, when Joe Biden was vice president, the Dow rose 62% in the first 3.5 years. The current administration saw an increase of only 28% during their first 3.5 years. Obama and Biden inherited one of the worst economies in American history and turned it into one of the best.
He knows how to get the job done.
He will appoint people who are competent and willing to challenge the status quo. He is pushing for a $15 minimum wage, which will give people hope and result in less economic insecurity. The increase in minimum wage will stimulate our economy, as 70% of our economy is consumer spending.
In 2019, three men in the U.S. owned more wealth than the bottom 50% of the people living here. One of those three men, Jeff Bezos, is worth $202 billion. He has increased his worth during the pandemic, profiting from the misery of other people. Biden would enact a number of policies that would raise taxes on individuals with income above $400,000, including raising individual income, capital gains, and payroll taxes.
Biden would also raise taxes on corporations by raising the corporate income tax rate and imposing a corporate minimum book tax. His tax proposal would go a long way in providing the revenue needed to repair our crumbling infrastructure and decrease wealth inequality.
Joe Biden understands the insecurity of inadequate healthcare. He was instrumental in getting the Affordable Care Act passed. It provided health insurance to over 30 million people, outlawed pre-existing conditions, and allowed parents to carry young adults on their insurance plan. In 2015, the Kaiser Family Foundation found that medical bills made 1 million adults declare bankruptcy. Its survey found that 26% of Americans age 18 to 64 struggled to pay medical bills.
Biden believes we must improve our healthcare system. He favors expanding ACA with a public insurance option to compete alongside private insurance, and available for everyone. His plan would make the ACA's premium subsidies more generous and accessible. The public option would take the place of Medicaid expansion in states that haven't expanded.
Joe Biden was vice president when Swine Flu, Ebola, and Zika hit the United States. He has experience dealing with pandemics. There was only one death from Ebola in the U.S. To help the incoming administration be better prepared to fight future pandemics, the Obama administration took what they learned and prepared a 69-page playbook. It detailed the strategies for when and how to obtain personal protective equipment, and included recommendations on how the government should move quickly to detect and contain potential outbreaks. Biden played an important role in this preparation.
We need Joe Biden to lead us through these tough times of COVID-19, economic uncertainty, climate change, and chaos. He is compassionate, empathetic, and honest. He will appoint competent and honest administrators. He will trust science and put in place the best practices to get the job done.
He will bring us together. It is something we all want and we all need.
Steven Doelder of the village of Bloomfield is a member of the Walworth County Democratic Party.