Thomas Paine said: "The right of voting for representatives is the primary right by which other rights are protected. To take away this right is to reduce a man to slavery."
We have come a long way since those words were written. When Paine wrote those words, "man" meant white, propertied males.
The right to vote has slowly expanded throughout our history. The 13th Amendment to the U.S. Constitution expanded the right to vote regardless of race, color, or previous condition of servitude. The 19th Amendment expanded the right to vote to women. The 26th Amendment dropped the voting age to 18. First Americans were granted citizenship by the Indian Citizenship Act of 1924. However, this act did not guarantee them the right to vote.
Expansion of voting rights has always been met with resistance by the "landed gentry." They did not want the "rabble" to vote. Creative ways were developed to prevent certain groups from voting. Felons were prevented from voting even after serving their sentences. Jim Crow prevented huge groups of Blacks from voting. The Voting Rights Act of 1965 protected voting rights of Blacks, but the important provisions of the act were declared unconstitutional by the Supreme Court.
We should be doing everything possible to make voting easy and safe. If this means sending every registered voter an absentee ballot, then we should do it. The Department of Motor Vehicles has a database and the State has a voter registration database. It would seem to be very easy to cross-check the two databases and send everyone an absentee ballot.
Currently, 15 states and Washington, D.C., have automatic voter registration. Sweden has national voter registration and sends voting material to every registered voter.
But not all people want everyone to vote. Republican strategist Paul Weyrich admitted in 1980, "Our leverage in elections quite candidly goes up as the voting populace goes down." They have developed strategies to suppress the vote of women, Blacks, Latinx, and Asian Americans. These strategies include voter roll purges, voter ID laws, gerrymandering, voter caging, Operation Eagle Eye (personally challenging every Black and Hispanic standing in line to vote), and continued support of the Electoral College.
MSNBC reported that 34 percent of women have a different name on their birth certificate than on their ID. They would have to show proof of marriage, divorce, or name change before they would be allowed to register. Obtaining these documents require additional steps and costs to just register to vote. It unfairly attacks the voting rights of students, elderly, and women.
But the Republicans constantly justify the suppression of voting rights to prevent "voter fraud." If we expand absentee voting by sending everyone a ballot, there will be "voter fraud."
"Voter fraud" is a fraud. Former President Bush, after losing the popular vote but winning the Electoral College, ordered his Attorney General Ashcroft to investigate the voter fraud in the election. After three years, at a cost of millions of dollars, and after examining tens of millions of voters and more than a billion votes, they prosecuted only 24 people for voter fraud — none of which would have been stopped by a voter ID law.
Voting by mail offers a wonderful solution for voters who are unable to vote in person at a polling place. It is especially important in the days of COVID-19. It has been thoroughly tested at the state and local levels across the United States. Twenty-two states have provisions for certain elections to be held entirely by mail. Military personnel have been voting by mail for decades. Even the president voted by mail this spring.
Voting by mail reflects the United States' original election system up until 1844, when voters were allowed to vote over a period of a month.
Oregon, Colorado, and Washington distribute all their ballots by mail. Most of these voters return their ballots to some physical location such as a drop box or local election office. A small Nebraska county of about 2,000 people recently experimented with conducting its spring primary (2018) by mail. They had a 58.7 percent turnout rate, more than double the Nebraska-wide average of 24.3 percent.
Do we want people to vote? The Democrats say yes. No man should be in slavery.
As Martin Luther King Jr. stated: "The arc of the moral universe is long, but it bends toward justice." If expanding absentee balloting in Wisconsin helps the bending towards justice, then let it be.
Lake Geneva City Hall front entrance Election Day April 7, 2020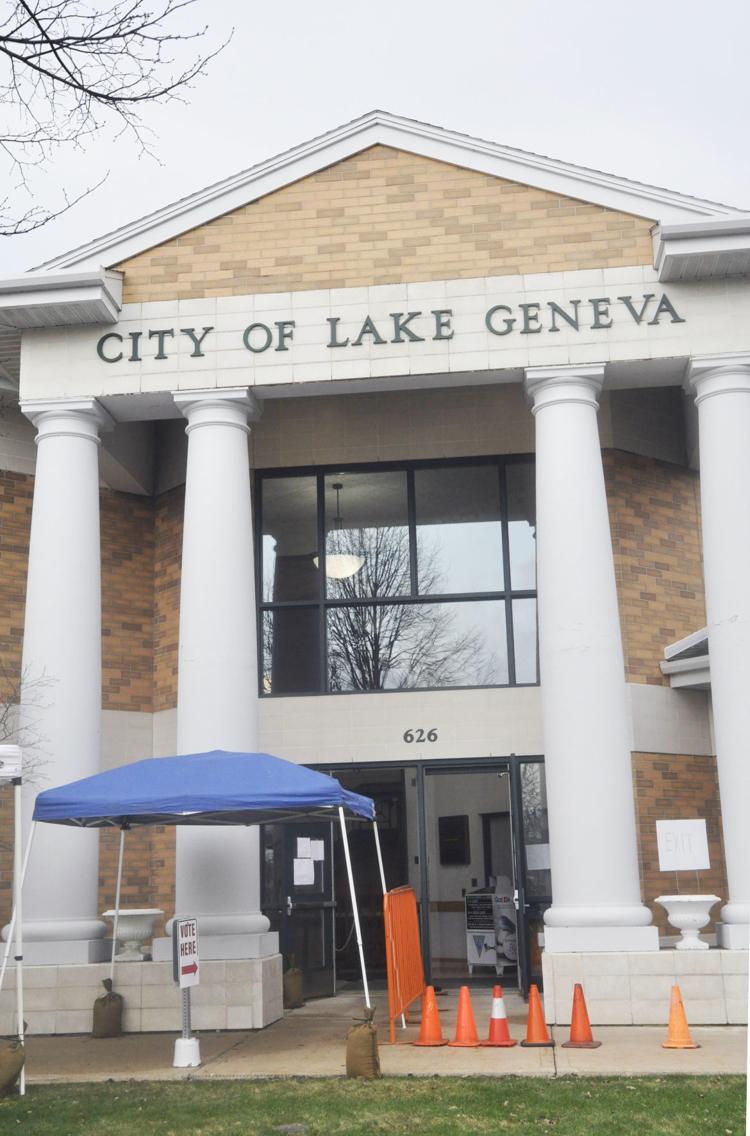 Sign directs voters at entrance to Lake Geneva City Hall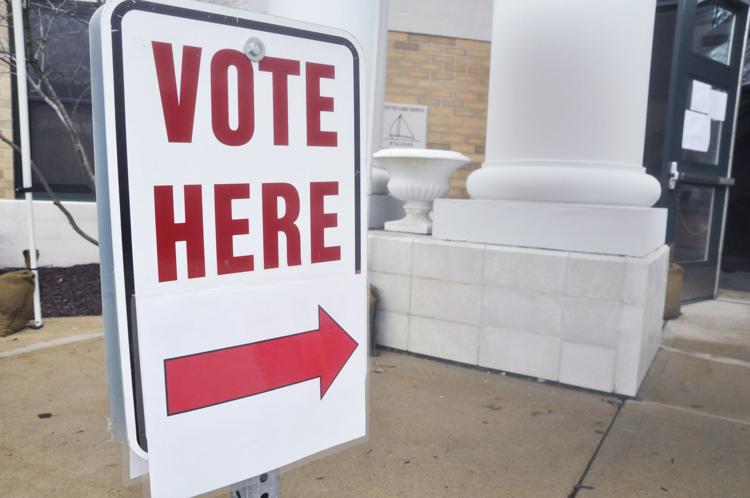 Voter wearing protective mask waits in line to vote
Window panes separate voters from workers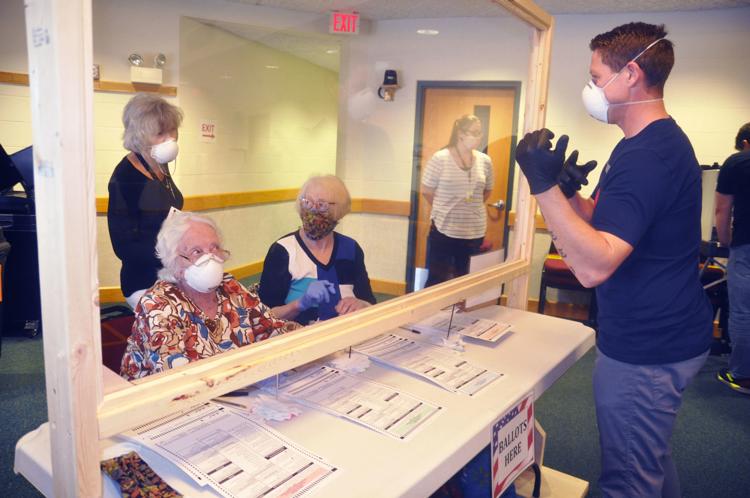 Poll worker sanitizes pens after each use on Election Day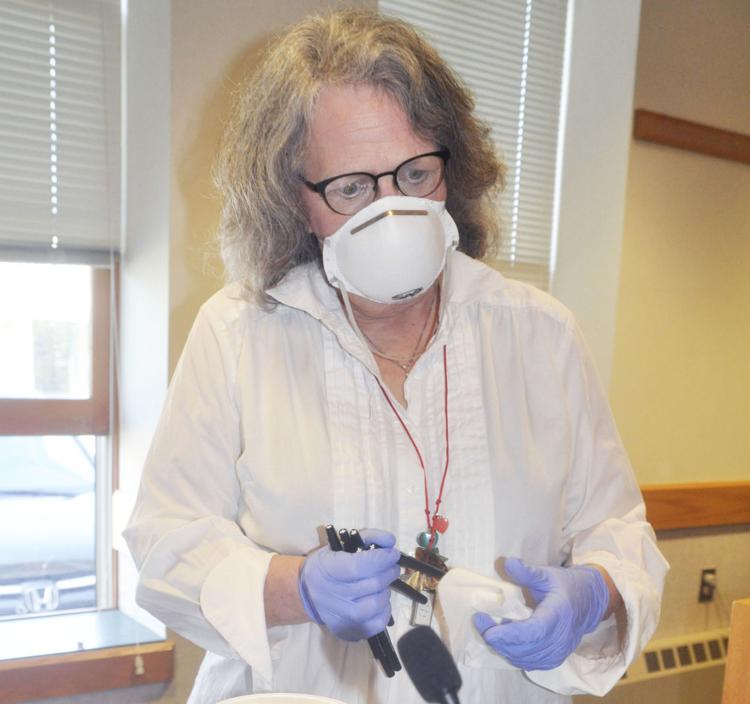 Voters cast ballots at Lake Geneva City Hall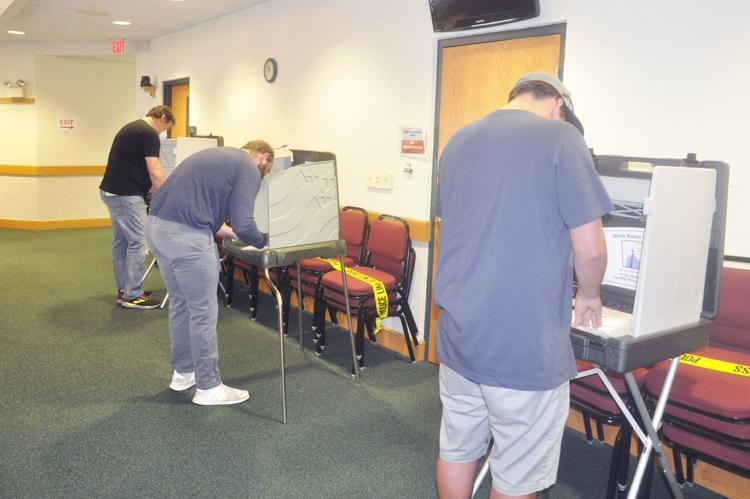 Fence separates voters at entrance to Lake Geneva City Hall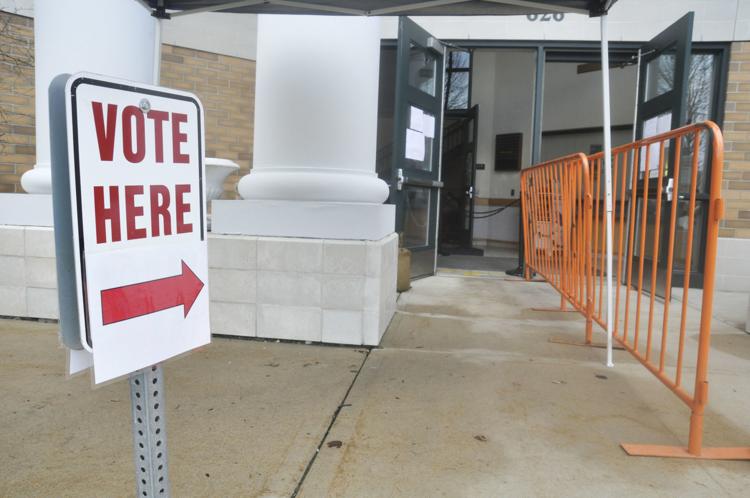 City Clerk Lana Kropf at Lake Geneva City Hall on Election Day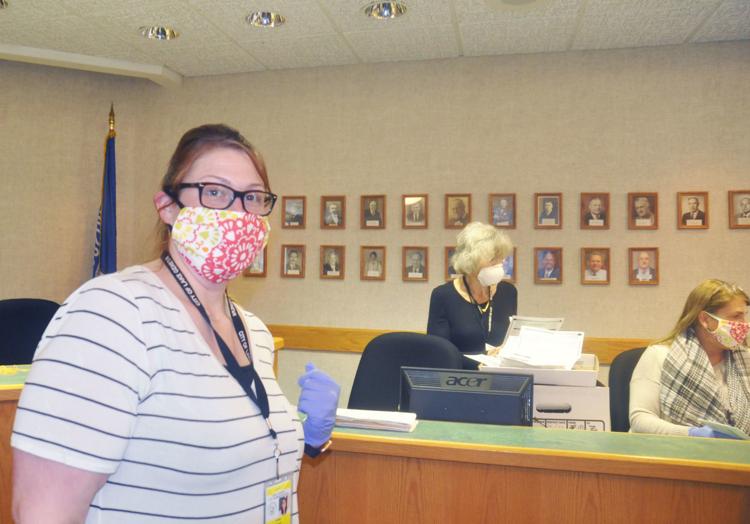 National Guard soldier assists with Election Day in Lake Geneva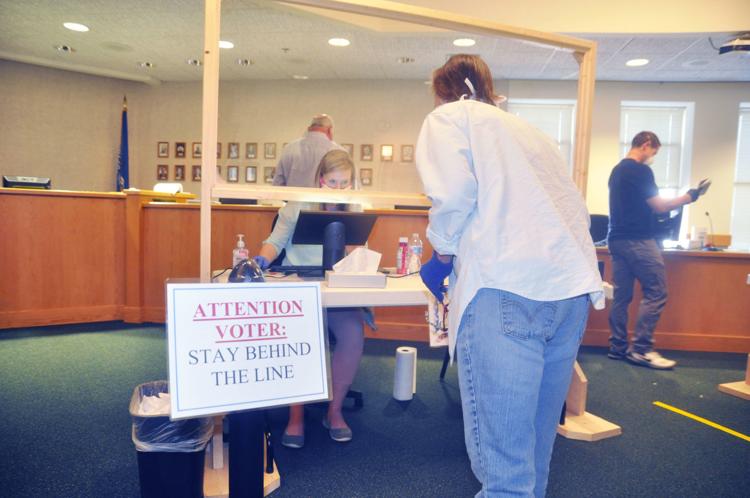 Charlene Klein backer campaigns outside City Hall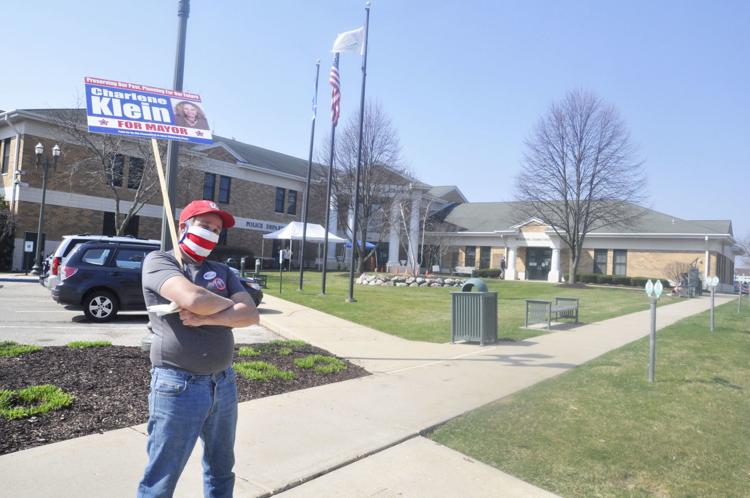 Husband and wife voters exit Lake Geneva City Hall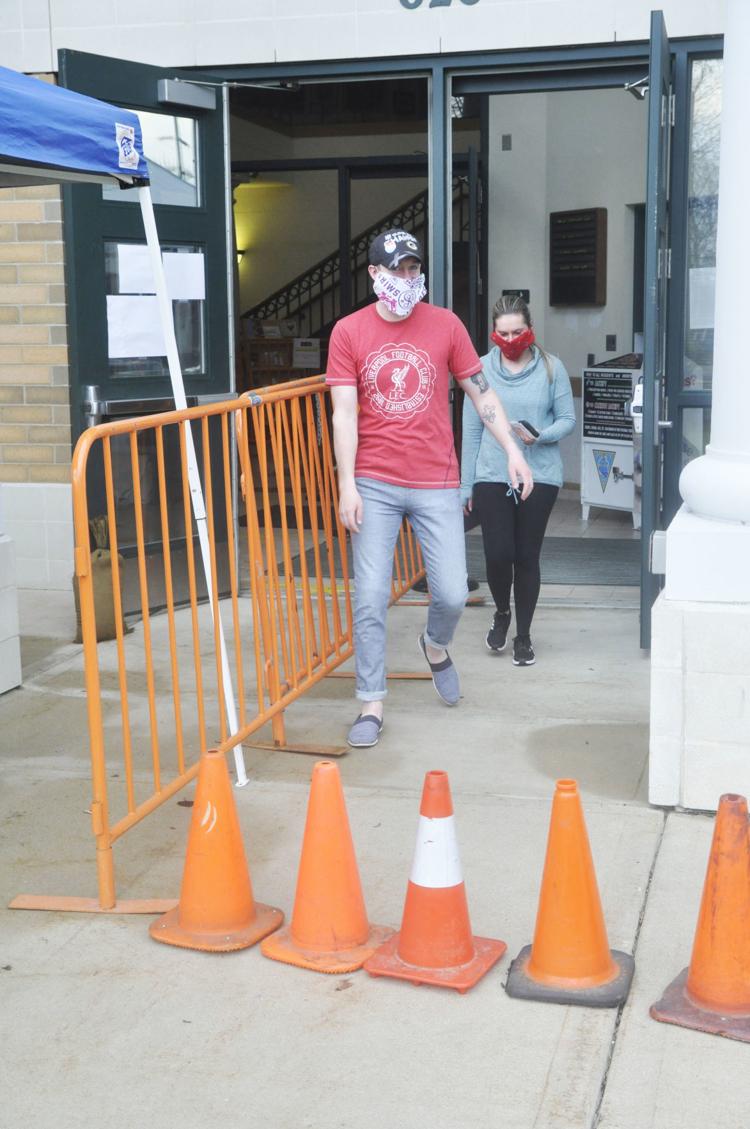 Steven Doelder of the village of Bloomfield is a member of the Walworth County Democratic Party.
Catch the latest in Opinion
Get opinion pieces, letters and editorials sent directly to your inbox weekly!