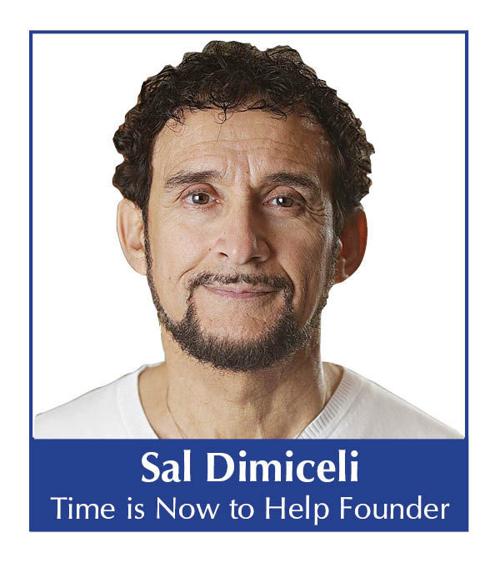 I have been looking for someone who cares because lately it seems like no one does. Since last summer it has been a struggle. Nearly every day is filled with stress and worry about how I am going to be able to feed my kids or pay our rent. My two children and my sister's two children who I have custody of are being home schooled because the schools are closed for now.
They started out the school year in school but have been back and forth between home schooling and in school learning several times so far. It has been impossible to work full-time because I can't leave young children at home alone or even count on the school staying open once I get a full-time job. My ex-husband was abusive to me and the children, so he does not have any custody or visitation rights. He also has not paid his child support as he has been hiding from that responsibility for months.
Everywhere I have applied for assistance seems overwhelmed and don't seem to be able to offer me any help. I don't understand how they expect us to get by when we can't work. You can't feed four children a proper diet with the amount they have given me from food stamps. When I have gas I get food from the food pantry but I haven't been able to do that lately. I am praying that you can help us as I don't know what I will do if I lose my apartment.
This mother sounded beaten down and defeated. I have seen that in many people this year, the feeling of defeat and the fatigue from fighting to just get by while staying safe during a pandemic. I was hoping we could bring some relief to this mother and the four children counting on her for protection, food, and shelter.
After a thorough investigation into this woman and her situation I knew it was time to make the phone call that would bring her some hope. Hope is a fragile thing and if you lose that it is hard to stay positive for the future. We needed to instill that feeling of hope for the future for this mother and the children who relied on her.
After several rings I heard a hesitant, "Hello?" Once the woman seemed to be sure I was not from a collection agency or other unwanted call she was more open to a conversation. I introduced myself and explained how The Time Is Now to Help assistance process works.
She asked some questions as she seemed nervous about talking to a stranger over the phone about her personal problems. I completely understood the position she was in, so I gave her a link to our website and sent her some photos of the charity work we do. She had never seen these, she had only heard about us from another agency she had called for assistance that had been unable to provide assistance, so they had sent her to us.
Once the mother had looked over our website and asked even more questions, she was amazed by all we had accomplished to help the poverty stricken. She finally said, "Oh my goodness. There is so much your charity has done. I never knew." She continued to compliment our work and finally I steered her to talking about her current situation.
I asked about the children first because what mother does not like to talk about her children. Her oldest child was eleven and the youngest was seven. Her sister's children were eight and six. Her sister had gotten into drugs and other trouble, so she had permanent custody of them.
Her niece and nephew had been living with her for the past year and she loved them as if they were her own. She shared with me the terrible conditions they had been living in with her sister and the neglect they had gone through. They had been through a lot before they found safe refuge with their aunt and cousins. Now they were all in danger due to the virus that threatened to take everything this woman had worked so hard for.
We talked about the woman's past job and how she had managed the children's schedules with her work schedule. She had used after school care and the children had all participated in the free breakfast and lunch programs. They also had been enrolled in extracurricular activities, all things that are not available at this time.
The strains on her food budget now were causing food insecurity in her household. One of her sister's children had severe food allergies so she had to be very careful about what they consumed, making food from the pantry not always suitable for her eight-year-old niece.
I asked the woman to put together a list of foods they needed right now and asked her to send me a picture of the list that I then forwarded to a volunteer so they could put together an order for curbside pickup. While this was being accomplished, we continued our conversation.
We went over their budget line by line. I could see where her income fluctuated over the past six months as the children were in and out of school. I also noted when the support from both her ex-husband and her sister had come to a halt.
At this time, they both were evading the child support system due to their addictions and selfish habits, leaving their children vulnerable to hunger and homelessness. Her utility bill was several months overdue, and she was thankful they were not disconnecting her during these cold winter months. Her rent was a month behind and though her landlord was being patient she felt terrible about not being able to pay. The woman said, "I understand my landlord has her own bills to pay. She has asked me for anything I can spare towards my rent and I was embarrassed that I could only give her $50."
The mother began to tell me about her sister. She was very emotional as she said, "She had been my best friend growing up. We were so excited to have our children around the same time, even though we both were married to terrible men.
Mine had a violent temper and hers got her addicted to drugs. Watching her waste away and neglect her children she had loved so much was one of the most terrible times we have gone through. I never imagined something like that could have happened to her." This woman was good and caring enough to take in those children because as she said herself, she had enough love to share.
I asked about the apartment she was renting and their living conditions. Her rent seemed reasonable and with the lack of available rentals I thought it best she stays in the present apartment. She hesitantly asked if there were any beds available as the two youngest children were sleeping on an old trundle bed she had taken from her sisters abandoned apartment.
The woman said, "The bed is very old and even the kids who don't complain about much, complain about how uncomfortable it is." They also needed some toiletry items and household necessities. All the children needed clothing, shoes and coats. They also needed school supplies as even though they were doing home schooling, supplies were still needed. The mother told me how much the children loved school and especially loved to do art projects with her when they had supplies. I made a note to include some art supplies for the children.
We discussed other employment opportunities for the mother as for the near future she would continue to have problems with school closures and childcare. The mother mentioned one option she had been thinking of for weeks but seemed hesitant to bring it up.
She finally said, "My mother lives out of state and my step-father recently died. She is now living alone with my stepbrother and his wife but they want her to move out. She wants to move back to Wisconsin and has offered to watch the children for me so I can work.
This is the only opportunity I think I will have to keep a full-time job right now. Neither one of us has the money to move my Mom here." We discussed what would be entailed in her mothers move and where she would live. With a new twin bed added to the mother's bedroom for the grandmother, she could have a space living with the mother and children.
After going over the logistics and details I offered to provide gas gift cards so the woman could drive to help her mother go through her belongings and help her move to Wisconsin. With the few belongings her mother would be bringing they would only need her car and her mother's car to move. This would be the best option for all of them.
With our assistance in providing two months rent, paying her overdue utilities, providing gas cards for the grandmothers move, grocery gift cards (including enough to purchase art supplies for the four children), gift cards for clothing and household necessities, new beds for the two children and a twin bed for the grandmother, the mother and children and the grandmother would all have a fresh start.
When I told the woman about the assistance we would be providing, she could not believe what she heard. She struggled to say through her tears, "I had prayed so hard for someone to care about us and the many other people struggling right now. I see now that God has answered my prayers. The Time is Now to Help cares."
Without even realizing it we had been talking for nearly two hours. By this time the volunteer was at her door ringing the bell and leaving the much-needed food on her doorstep. While still on the phone with me the woman exclaimed, "I think your volunteer is here! There are bags and bags of food outside."
The woman then burst into tears again, saying, "Thank you, thank you." I told the woman about all of "You" and our volunteers and how your support made the food on her doorstep, even possible. I told her how all of us together care.
Since I knew there was food insecurity in her household, and I had heard the children in the background throughout our conversation, we made plans to speak more the next day. I told the woman to expect a volunteer to drop off her checks and gift cards the following day. I heard her crying and shouting to the children before we ended our call, "Kids, look at the gifts outside the door. Who wants to help me unpack the bags?"
The next day I called, and the woman answered with out any hesitancy. She was filled with gratitude over the gift of food we had provided, along with the envelope of checks and gift cards that had been dropped off by a volunteer. She had already dropped off the rent checks to her landlord, expressing how thankful she had been to receive the rent checks as well.
We spoke more about the plan to move her mother to Wisconsin and the job she was hoping to get back that had helped her support her family for the past two years. She had already called her past employer to see if he would be able to hire her back full-time and he was happy to have her return to employment in two weeks. This would give her time to drive to pick up her mother and move her into her apartment.
I had arrangements made for the delivery of the new beds so they would be ready when the grandmother moved in. The woman was amazed in the difference in her life and her attitude in just 24 hours. The change in her demeanor was amazing. Your support was instrumental in the restoration of hope for this woman and her four children. Thank "You" and God Bless "You" for making this assistance possible.
We have nearly matched the Mrs. Barnabas $5,000 Matching Grant. If we receive all the funds we hope to be able to provide a detailed breakdown of where every penny was spent in next week's column. Thank you, Mrs. Barnabas, and all of "You" for your support of our good works.
Health & Happiness, Love & God Bless Everyone, Sal
Please Help: There are many coming to us in desperation. Our good fellow creations need our compassion. Together we make a big difference. Make checks payable to: The Time Is Now to Help, P.O. Box 1, Lake Geneva, WI 53147. The Time Is Now to Help is a federally recognized 501©3 charitable organization licensed in the states of Wisconsin and Illinois. You will receive a tax deductible, itemized thank you receipt showing how your donation provided assistance for the poverty stricken.
A Very Special Thank You: Louis Family Charitable Fund, Barnabas Donors, Paul Ziegler, Ziegler Charitable Foundation, Paper Dolls, Mr. and Mrs. Robert Schuberth, Kunes Country Auto Group, William H. & Lois J. McEssy Foundation, Jeff Martin, Bonnie Glennon, Lake Geneva Economic Development Corp., James and Lynn Newman, Landon Petrie Jr. and Nancy Schwab, Lake Geneva Area Realty, John O'Regan, Barbara and Lee Zuzanek, Beth and Jody Rendall, Michael and Kathe Beach, Gerry and Kae Venema, Stephen Ryan, John and Darlene Milne, Doris Kushch, Leroy and Barbara Madsen, Doug and Jean Chase, Shawn and Kristin Heffernan, The Premium Package, Roy and Donna Swedlund, Gregory and Jean Marie Dexter, James and Pat Herda, Kenneth and Judy Kelley, Virgil and Sharon Wuttke, J.N. Hackman, St. James United Methodist Women, Jane McGowan, Lorna Klein, Nancy Wilson-Kedzie, John and Marian McClellan, Charlotte Anderson, James and Michelle Pody, Thomas and Mary Johnson, Gerard and Barbara Makovec, Kathleen Toner, David and Carol Purdy, Craig Connell, Donna Emelity, Gerald Holz, Nancy Plzak, Kevin Eulgen, Charles Horisberger, John and Rita Race, David and Shirley Heigl, Dennis and Carol Gilhooley, Robert and Shelly Hecht, Jeffrey and Helen Harold, Church of Jesus Christ LDS, Richard and Ann Weber, all of our anonymous donors and ALL of you who support The Time Is Now to Help donation boxes. Anyone who would like a Time Is Now donation box in your business, please call (262) 249-7000.
Memorials: Nancy Thelen in memory of Maurice McDonald and Carlyn Dehaan.
Prayer Chain: The power of prayer and positive thoughts comes from the true healer, our Lord answering our prayers. Please pray for healing for the following people: Talyn, Mike, Sylvia, Richard, Jennifer, Jayden, Maria C., Alex, Lily, Kaitlyn, Sheila, Rhonda, Deda Lee, Betty, Marilyn, Helen, Dennis, Mary, Joseph, Sal, Jordan, Jean, Tom L., Dr. Peter, Alyce, Matthew, Pam E., Jenene B., John S., Patricia H., Darlene, Ron K., Marian K., Judy, Wendy, Eric, Rogelia, Anthony and Mary.
Furniture Donations: To donate furniture please call Love, Inc. in Burlington, WI (262) 763-2743 or Circle of Friends in Elkhorn, WI (262) 723-8177.