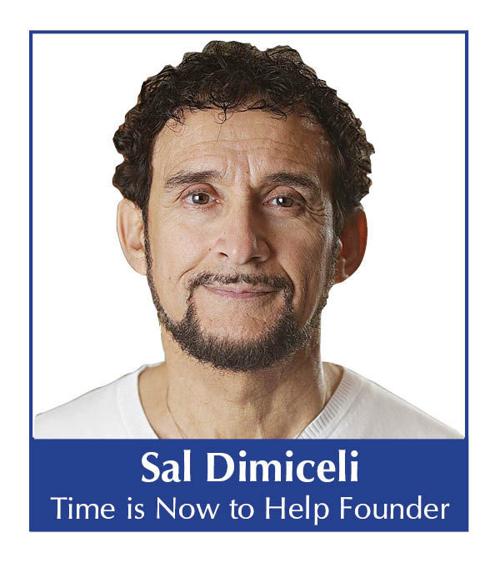 Dear W.C.,
I need help, but don't know where to turn. Someone told me about your charity, so I thought I would see if you could help. My husband has had dementia for eight years now. I am now his full-time caregiver. I was working up until three years ago when he began to get much worse. When I worked, we were able to keep up with all our bills and pay for his medications and other special needs. This past year has been especially difficult, as he fell and broke his hip requiring surgery and a stay in a rehab center.
While in the rehab center, he caught COVID-19 and had to go back to the hospital. Because he has such severe dementia, he was very hard to treat, so they again released him to the rehab center. The worst part is, he was very agitated, as I am the only person he knows and they have not let me see him in five weeks.
While all this was going on, my car broke down and I had to have it repaired. My husband also incurred some additional charges that were not covered by Medicare, and I have been hounded by bill collectors to pay these bills. I set up a payment plan that is very hard for me to keep up with, but it was all they would accept. Now I find myself in the position of choosing between food and paying our rent. We have used up all our savings over the past year due to my husband's continued health problems.
Now we have nothing else to fall back on other than the generosity of others and the government stimulus money that went towards my car repair. I feel so overwhelmed and desperate. Would your charity consider us for any assistance?
Dear Readers,
Even during pandemics, other medical problems still plague our fellow creations. They did not go away just because there is a new virus here amongst us. In the past month, we have provided poverty relief to cancer patients, diabetics, heart disease suffers, people with disabilities and heartbreaking handicaps. When you add in the extra stress from COVID-19 on already strained budgets, the end result can quickly become homelessness and hunger.
I called the woman who wrote this letter requesting our poverty relief assistance. After introducing ourselves, I listened as she poured out her fears over becoming homeless, her frustrations over being unable to help her husband right now, and her sadness over watching her beloved husband slowly fade away.
She finally said: "I am so sorry. I know you didn't call to hear me complain."
I assured the woman that I was there to listen, and I could tell she really needed someone to talk to. I asked, "Do you have any family to talk to?"
The woman told me they had a son they haven't talked to in six years. She said: "Our son wanted his father to go into a nursing home years ago, even though he was doing OK in my care. We had a bad argument about it, and haven't talked since."
I asked, "Your son has not even called to see how you are doing during this pandemic?" The woman said he had not. She added, "He was afraid some of the caregiving would become his responsibility, and he wanted nothing to do with it."
I asked the woman about the expenses she had stated in her letter. We talked about her car repair, and she sent me a picture of the invoice. She had used their stimulus money to pay for that repair. I noticed on the invoice a suggested repair for the future, and asked the woman about this. She admitted her car was in need of that repair, but did not have the money at the time she took it in. Since it was a serious repair needed for the safety of her travels, I told the woman we would have the repair done for her. She was shocked and tried to decline, but I insisted she needed this repair to safely drive her husband and herself to medical care and other necessary trips.
We then discussed their rental and how she had fallen behind in their rent. We went over all their expenses line by line, and then the additional expenses she had mentioned in her letter. With the lengthy stay in rehab and additional care and medications her husband had needed over the past two months, there were some medical bills not covered by Medicare. She had already negotiated these to as low as possible, and was on a payment plan. She would be short funds for the next six months of payments, so I told the woman we would provide three months of rent. This would allow her to pay off some of the bills, and allow her to lower her payments even more.
The woman had mentioned food insecurity, so I asked if she was in immediate need of food. She stated she had gone to the food pantry and would be OK for a few more days. I asked in detail about what foods she had in her refrigerator, so she sent me a picture of it and her cabinets. They were low in food, and there was not much fresh foods, but thank God not barren. I told the woman we would have a volunteer drop off gift cards for the grocery store, and she was very grateful.
She told me she hoped her husband would be home soon, and then she could feed him the few things he liked. She said: "The last time the nurse sent me a picture of him, he looked so gaunt. He has really lost weight. I am worried he will no longer remember me by the time I get to see him again."
The woman had already mentioned several times about her fear of her husband forgetting who she was. So I felt this was truly worrying her. We could not do anything to help with the fear and worry she had over her husband, but we could help remove her fear and worry over poverty.
We talked about the loss of their savings, and the woman shared with me all the details. They had sold their home they had for many years, and been able to have a small savings because of it. This had helped them get through the past years, but when her husband became ill, it was used up quickly. I gave her some advice on other assistance to apply for that would help them to successfully get by.
The woman became silent for a few minutes, so I asked, "Are you still there? Is everything okay?"
I heard the sound of what I thought was the woman crying. The woman answered saying: "I just learned my husband probably doesn't have long to live. The doctors told me yesterday that the COVID really progressed his dementia symptoms, causing him to now struggle with speech and swallowing. He told me I should be prepared."
She said, "It truly is a miracle that he even survived such a virus in his condition."
I was saddened by her words, because even though he was a shell of the man he used to be, this woman truly loved him. She had kept her vows of "For better or for worse, in sickness and in good health." I reminded her of that, and she answered: "I could never have done what our son wanted to do all those years ago. Even with his sickness, we have had some good years until this past year when things became so difficult."
We went back to finishing our review of their budget. Once I knew the woman could safely get through the next few months, especially if she was able to bring her husband home for any time he had remaining, we finalized our plan. We would help with their utilities, three months rent, have their car repaired, and provide gift cards for additional food. She would work on the additional assistance opportunities I had told her to pursue.
Thanks to all of us working together to bring about this change, we would be able to remove the pains, stress and hunger of poverty for this senior woman and her beloved husband. We will continue to have them in our thoughts and prayers as they struggle through this pandemic, complicated by existing health conditions, just like so many other people who are turning to us in desperate need.
Thank you and God bless you for your support that allows us to help so many people in our communities.
Thanks to the generous donors of the COVID-19 Help Your Neighbor II $50,000 Challenge, every donation will be matched up to $50,000, doubling your donations. One hundred percent of your donation will be used to provide poverty relief, including shelter, food, transportation assistance, utilities, beds, toiletries and other daily necessities during the COVID-19 crisis.
Thank you and God bless you for your support during this especially troubling time. 
Health and happiness, love and God bless everyone, Sal
Catch the latest in Opinion
Get opinion pieces, letters and editorials sent directly to your inbox weekly!