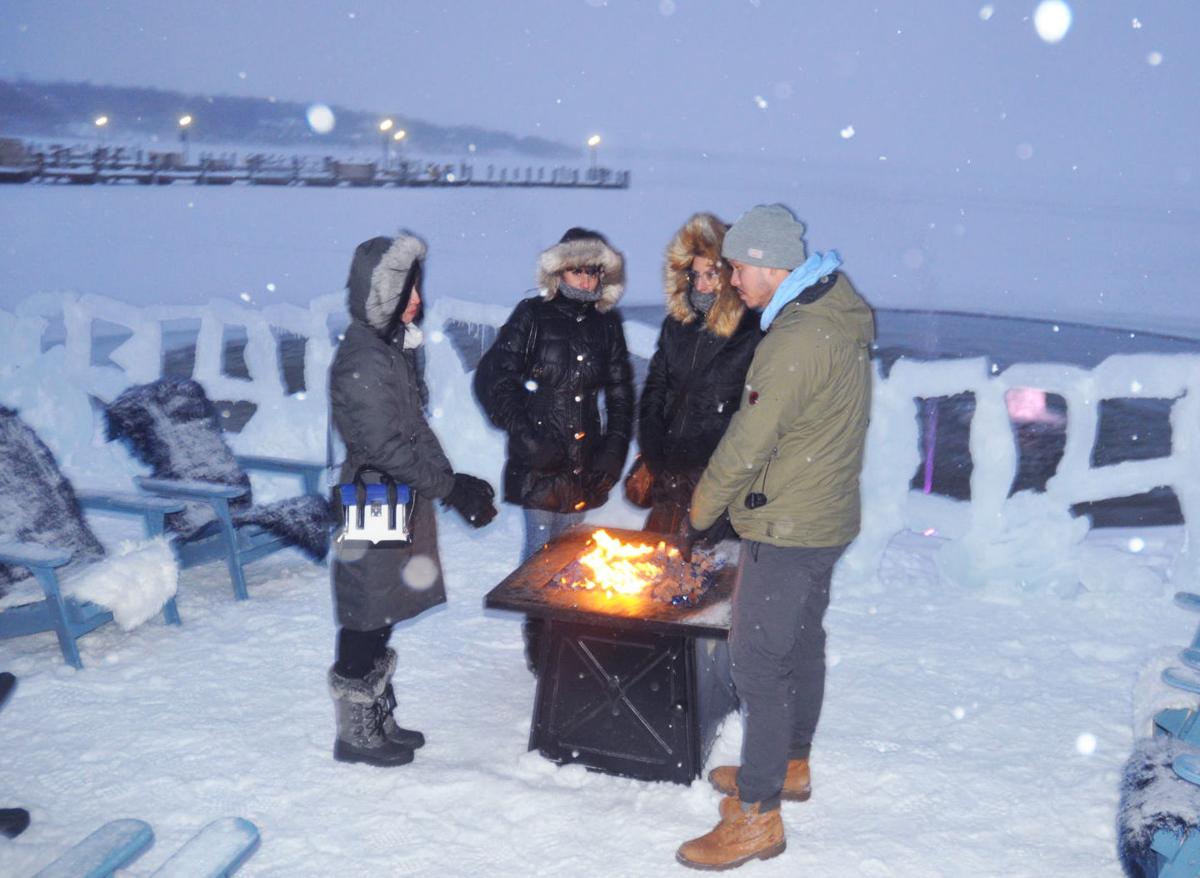 When a deal fell through this summer to find a new place in Lake Geneva for the ice castle, we feared the worst.
Any community in Wisconsin or Illinois would be happy to welcome the frozen outdoor funhouse, filling their winter season with excitement, tourism and commerce.
Fortunately for us, the community that landed the ice castle is situated just a few miles down the road.
Congratulations to the town of Geneva and the Geneva National Resort for winning the ice castle sweepstakes.
Lake Geneva and the city's downtown business district certainly have reason to feel a little disappointed that the popular winter attraction is not returning downtown, where it made an impressive debut last winter.
But everyone in the Lake Geneva region also has reason to cheer that the ice castle is coming back at all. We applaud the Geneva National Resort for pulling this off as a big win for the region.
Anyone who was around last winter between January and March will remember what a big impact the ice castle made.
Located on Riviera Beach in the heart of downtown Lake Geneva, the interactive winter attraction brought thousands of people from throughout the Midwest. Restaurants, taverns, hotels, shops — all had an opportunity to serve new crowds during what typically would be a quiet winter off-season for tourism.
As it turned out, the people at Ice Castles LLC did not like the Riviera Beach site as much as we would hope. Shortly after ending their first season here, they made it clear that they wanted to find a new location for 2020.
Lake Geneva city officials and others bungled a deal that would have moved the attraction to the Dunn Field area, on the outskirts of downtown.
When that move fell through, we grew concerned. In early September, we urged local civic leaders to get together and make sure that the ice castle returned somewhere around here, as opposed to moving south to Illinois or north to Minnesota or Michigan.
Whatever happened to land the ice castle at Geneva National Resort, we should all breathe a sigh of relief.
Geneva National is a good and longtime member of the Lake Geneva region. A popular neighborhood, a productive business, a valued partner, and now a critical player in the region's burgeoning winter tourism industry.
We applaud and support Geneva National's leadership in bringing the ice castle back for the winter of 2020.
We urge neighboring communities, surrounding business owners and creative entrepreneurs to offer a helping hand. Do whatever you can to make the ice castle a success — again.
Of course, nobody can be certain how far that success will extend. It is impossible to predict whether ice castle fans heading to the town of Geneva will also stop in Lake Geneva, Williams Bay or Delavan.
What is important now is that we all work together to bring the same crowds to Geneva National that we brought to Riviera Beach last winter. Maybe even bigger crowds.
If the ice castle makes a big impact throughout the region, that would be wonderful. But even if it only makes a big impact on Geneva National and the town of Geneva, that is still a win for the region as a whole.
We are all in this together.
Catch the latest in Opinion
Get opinion pieces, letters and editorials sent directly to your inbox weekly!