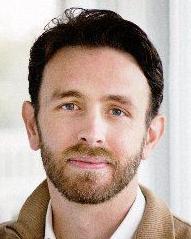 The race for president between Donald Trump and Joe Biden will be the main focus of attention — naturally — between now and Election Day on Nov. 3.
But there is another contest in the Lake Geneva region that we hope voters will take seriously and spend time to review the candidates.
In Wisconsin's 1st Congressional District, voters must choose between Republican incumbent Bryan Steil and Democratic challenger Roger Polack to represent them in Washington.
We would like to see the two campaigns organize at least one face-to-face debate, so that voters can take the measure of these two contenders side by side.
Absent that, we urge voters throughout the district, nonetheless, to do their research and read up about Steil and Polack.
The winner of this contest will not occupy the White House, of course. But he will serve in the U.S. House of Representatives for the next two years on behalf of folks from Janesville to Kenosha, including all of Lake Geneva.
It remains to be seen whether the nation will be heading into President Trump's second term, or whether we will be embarking on President Biden's first term.
Regardless, the choice for Wisconsin's 1st Congressional District looms large. We hope voters weigh their options carefully.
It was just two years ago that the district lost a powerhouse in Paul Ryan. A former vice presidential nominee of the Republican Party, Ryan became speaker of the House, before deciding to walk away from politics midway through Trump's first term.
Democrats then took control of the House, and Ryan handed the speaker's gavel over to Democrat Nancy Pelosi.
Voters in the 1st Congressional District, meanwhile, selected ex-Ryan staffer Bryan Steil over Democrat Randy Bryce, whose much-celebrated "Iron Stache" persona could deliver only 42 percent of the vote on Election Day.
Steil, who hails from Janesville, spent many years in manufacturing before getting into politics, including as an executive for plastics maker Charter NEX Film and another stint with electric motor maker Regal Beloit Corp.
In the two years since his election to Congress, Steil has served as a staunch supporter of the Trump administration. In a campaign stop last month in Darien, Vice President Mike Pence called our freshman representative "a great ally of this administration every single day."
No other Republican came forward this summer to challenge Steil in the primary for November's election.
Polack, on the other hand, emerged from a Democratic primary to become his party's nominee to take on Steil, aiming to turn the congressional district from red to blue, as they say.
Polack, an attorney from Caledonia, has a background in international studies. He also has a family history that includes growing up in a low-income household that once relied on food stamps.
We are not offering an endorsement here. We simply extend a word of encouragement for voters to take notice of this race.
Spend some time soon learning about Bryan Steil and Roger Polack. Decide who would better represent you in Washington for the next two years.
This is an important race in an important election year. Please engage and vote.
Catch the latest in Opinion
Get opinion pieces, letters and editorials sent directly to your inbox weekly!