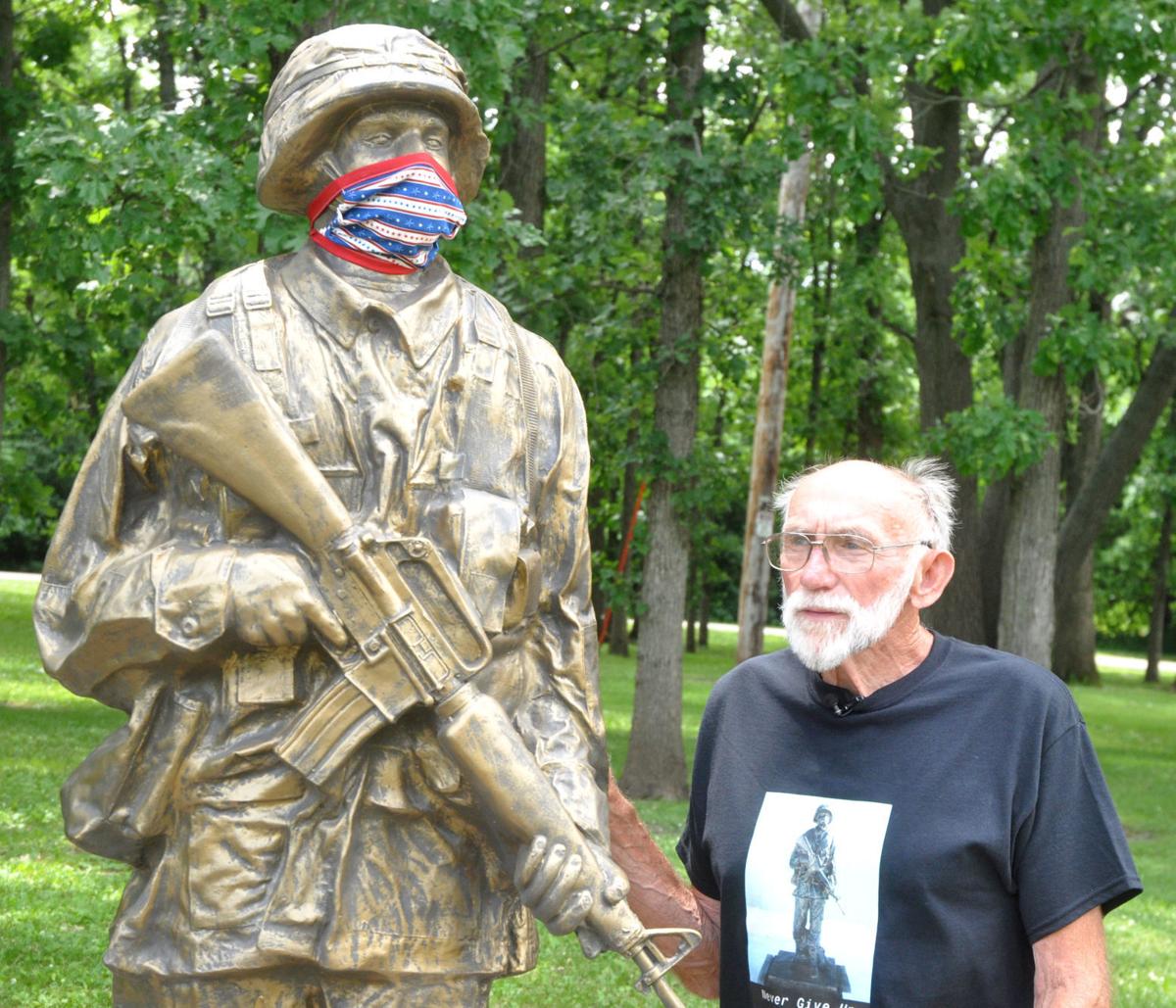 People in Bloomfield wanted a military statue in their community, and by golly they got one.
Hooray for all those who made it possible for the impressive six-foot statue of an American solider to be delivered and erected this summer outside the Bloomfield post office.
We want to especially extend recognition to one person in particular.
Rich Olenoski is a Bloomfield resident who was at the forefront of the effort to find a suitable location for the statue, and then to raise the money needed to make it happen.
Folks in and around Bloomfield know Olenoski pretty well.
He has been active in the community for years as a civic-minded citizen. He gathers donations to help needy families. He participates in improvements at Pell Lake. He shows up for parades and other events, always ready to lend a hand.
Every town needs a guy like Rich Olenoski.
And Bloomfield needed him, too, when the idea came around last year of erecting a military statue as a lasting tribute to those who serve in the armed forces.
Some people had seen such a statue in Delavan, and they wanted one in Bloomfield.
The first plan was to erect the statue outside Bloomfield's village hall, with financial support from the village.
When that became impractical — considering that money is tight for local government — the whole idea could have fizzled out. Everybody could have gone back to their homes and forgotten about it.
Instead, Olenoski and others decided to get the statue done on their own, through a group they called the Bloomfield Statue Fund Committee.
Gathering donations from many corners, including Olenoski's own fraternal society Modern Woodmen of America, the group not only raised the $5,000 needed to purchase the statue, but another $5,000 on top of that.
The statue was delivered and erected June 28 outside the post office, alongside an existing war memorial. With the extra money raised, the stirring exhibition will soon have lights, benches and security cameras.
A formal dedication is planned for Veterans Day in November.
We congratulate the Bloomfield Statue Fund Committee for showing the determination and resourcefulness to bring this public improvement to the community. We applaud those, too, who contributed generously to the fundraising drive.
It is a testament to the power of grass-roots organizing that something like this can still happen — not by government, but by the sheer will of citizens working together to improve the place where they live.
Hopefully, that statue will remain for generations to come. Future residents and visitors will stand outside the post office and take in its symbolism and its message.
We hope they reflect, too, on the hard work of people like Rich Olenoski to build a better Bloomfield.
Catch the latest in Opinion
Get opinion pieces, letters and editorials sent directly to your inbox weekly!