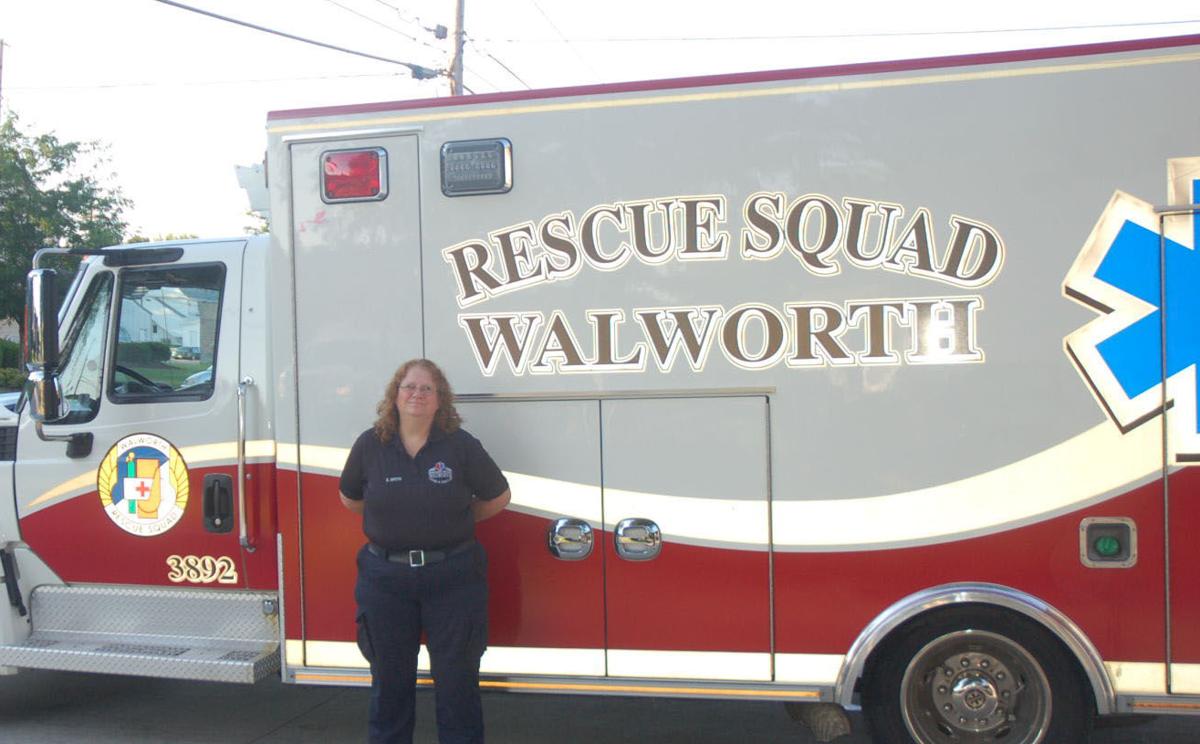 Voters in the Walworth, Sharon and Darien areas would do well this November to get behind a ballot measure designed to improve ambulance service.
It will cost a little more money on property tax bills. But the money will be wisely invested in a better system of caring for people in medical emergencies.
We congratulate the fire chiefs and other local officials who came up with this innovative proposal.
And we urge voters to vote "yes."
Furthermore, if voters approve and the new arrangement is a success, we hope other municipalities will consider either joining this cooperative group or creating one of their own.
It could be the answer to a problem that has been vexing rural towns and villages for years: volunteer fire departments that are unable to provide service at a level needed in their communities.
The solution that Walworth and its neighbors have devised shows a lot of promise.
The village of Walworth, town of Walworth, village of Sharon, town of Sharon and village of Darien are proposing to join together to contract with a private ambulance provider to serve all five municipalities. Paramedics will respond to calls wherever needed, and the five communities will share the cost of the contract.
Voters in all five municipalities will see a referendum on their ballots Nov. 3 seeking support to raise property taxes to fund the new arrangement. The cost-sharing breaks down like this on an annual basis: $163,492 in the village of Walworth, $150,000 in the town of Walworth, $78,000 in the village of Sharon, $59,019 in the town of Sharon and $45,477 in the village of Darien.
If any one of the five partners tried to finance such a contract on their own, it would probably cost much, much more.
This cooperative deal delivers real value at a relatively reasonable price by achieving an economy of scale.
Under the new contract with Metro Paramedic Services LLC, anyone calling for an ambulance anywhere in one of the five municipalities will get a faster response and will get paramedics who are better equipped to deal with medical emergencies.
The current method of providing fire and ambulance services certainly is not getting the job done. Rural communities dependent on volunteer fire departments have been struggling for years to find and retain enough qualified volunteers to handle the demand.
It is an issue that officials throughout Walworth County have been studying and trying to resolve.
This could be the answer.
But all five municipalities first have to pass these referendums to unlock the funding necessary to complete the deal. We hope voters will vote "yes" and give this new approach a chance.
If it does not work, the new contract with Metro Paramedic Services expires in three years. The five partners will still have their own fire departments, so they can revert to the status quo and go back to the drawing board.
But if the cooperative arrangement does succeed, this effort could show the way for other rural communities to pursue similar deals to improve their ambulance service.
Catch the latest in Opinion
Get opinion pieces, letters and editorials sent directly to your inbox weekly!