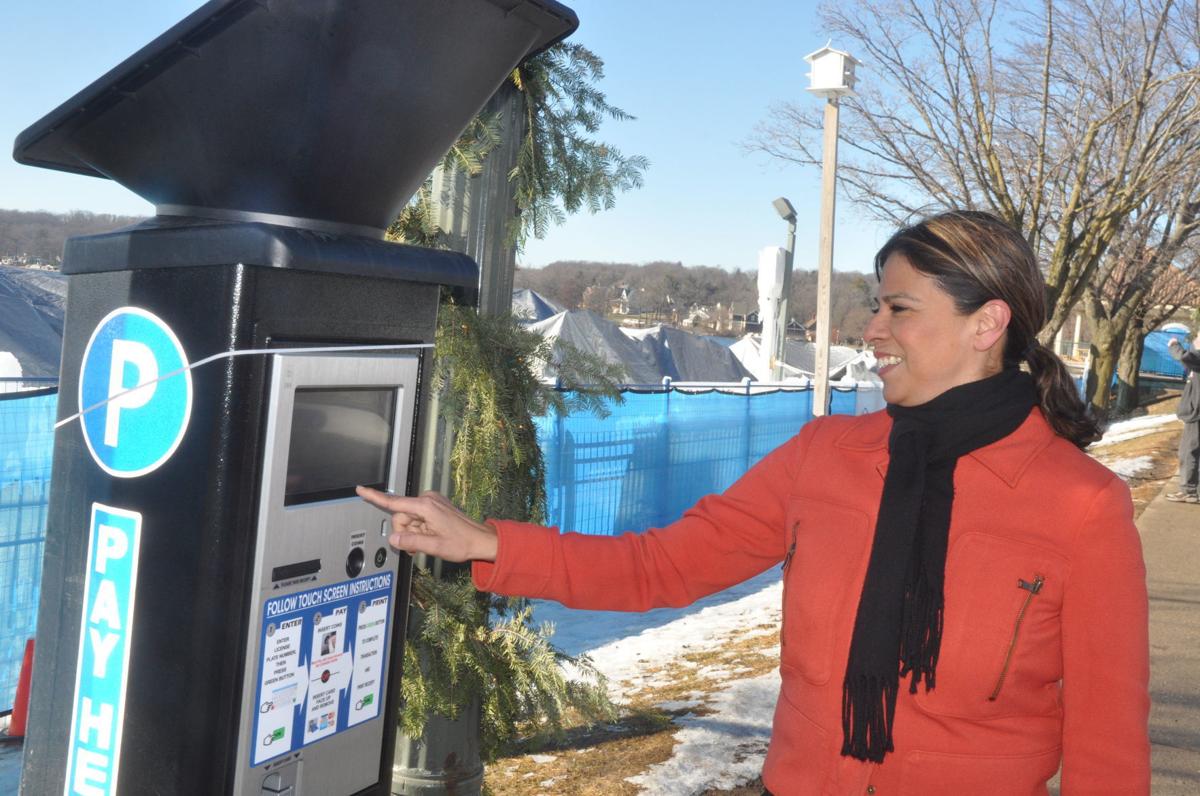 There might be no more thankless job in a community than that of the person who writes parking tickets.
For five years in Lake Geneva, that job belonged to Sylvia Martinez-Mullally.
In fact, Martinez-Mullally was the manager overseeing all parking ticket writers here. She and her crew patrolled 1,100 parking spaces in downtown Lake Geneva. And they helped to deliver more than $1 million a year for the city in parking meter revenue.
On Jan. 28, Martinez-Mullally walked away from her job — abruptly, unexpectedly and mysteriously.
Before we get into the peculiar circumstances of her departure, however, something needs to be said: Sylvia Martinez-Mullally did a good job.
She and her crew were effective in maintaining order with downtown parking. They helped motorists understand the rules. They wrote tickets when necessary. And they kept downtown traffic working for visitors, shoppers and store owners.
In a job that made her a lightning rod for complaints and temper tantrums from angry motorists and others, Martinez-Mullally seemed to be able to stay above the fray.
Not only that, she brought innovation to the city.
She promoted mobile parking apps so that motorists could pay with their cellphones. She introduced new parking kiosks with better technology. She identified high-demand parking spots where the city could boost rates and collect more revenue.
Her ideas were not always popular. We did not agree with everything she did, either. But in an area of government that could easily become stagnant or disorderly — parking enforcement — Martinez-Mullally kept Lake Geneva efficient and cutting-edge.
When she resigned Jan. 28, Martinez-Mullally said she wanted to spend time with her family and to seek out new job opportunities.
It is impossible to ignore the fact that she walked away from her $59,875-a-year salary on the same day a city council committee was scheduled to conduct a closed-door evaluation of her. We might never know the whole story, but it sure looks like something was happening behind the scenes.
In the weeks leading up to her resignation, Martinez-Mullally was in the center of heated public debates about parking issues. In particular, there had been harsh criticism of her proposal to raise parking rates from $2 to $3 an hour in prime lakefront spots. Another suggestion to boost parking fines from $20 to $40 also was generating push-back.
We certainly hope nobody at City Hall was blaming Martinez-Mullally for advancing controversial ideas.
City government needs public servants who are willing to do what is best for a community, regardless of whether it is popular. And they must be able to do so without fear of reprisals.
If Martinez-Mullaly was pushed out of her job by backdoor politicking, Lake Geneva has lost much more than just a talented parking enforcement manager.
If she really did leave just to spend time with her family, all we can say to her is: Thank you for a job well done.
Catch the latest in Opinion
Get opinion pieces, letters and editorials sent directly to your inbox weekly!