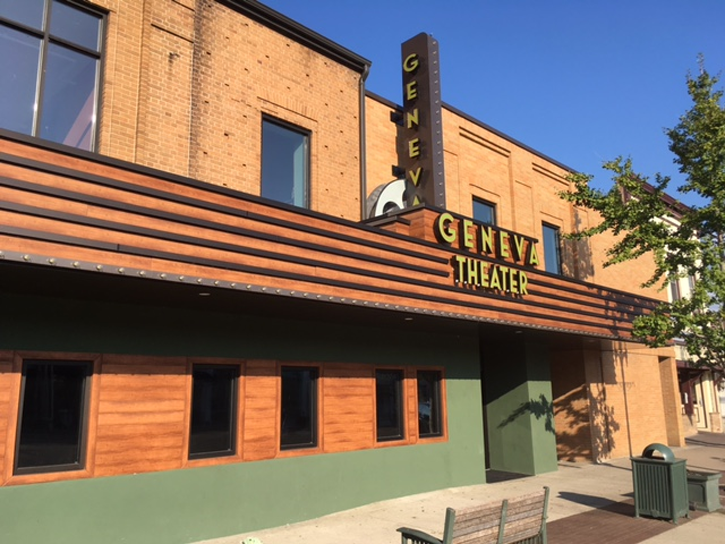 We could be witnessing the emergence of a new cultural cornerstone in downtown Lake Geneva with the Geneva Theater.
But the newly reopened theater also needs — and deserves — continued community support to nurture and sustain it.
The historic entertainment venue at 244 Broad St. reopened its doors in March following a renovation that brought the vacant property back to life. The classic 1928 movie house had sat dormant and unused for many years. It was not a pretty picture.
With financial help from the city, businessman Shad Branen invested more than $2 million to resurrect the theater.
Fortunately, that is only the beginning of the story.
Since the reopening in March, movie goers have again made downtown their destination for watching Hollywood stars on the big screen. The new Geneva Theater, also known as the "Geneva Four," offers four different screens and can accommodate more than 500 people combined.
Let us never take for granted what a special treat it is to have a movie theater in the heart of our central business district. It is a dynamic that many downtowns do not enjoy.
Branen's vision and commitment loom even larger now that the Showboat theater complex has abruptly closed its doors across town.
The owners of Showboat have not yet indicated the long-term future for the six-screen theater complex on State Road 120. But with that property in mothballs at least temporarily, we can all be especially grateful that the Geneva Theater is back in business.
It is conceivable, too, that the renewed success of the downtown theater played a role in the Showboat's demise.
Now we are learning that the Geneva Theater has gotten other creative juices going in the community, too. A new group called the Geneva Theater Actor's Guild has announced plans for live theater productions in the downtown venue.
We applaud all the various groups that work to enrich the Lake Geneva area with theatrical, musical and other artistic productions. The Geneva Theater certainly is not the only place where special things are happening.
But we urge everyone to recognize the rebirth of this vital downtown property — and to become patrons. Go catch a movie or a show. Buy some popcorn or cotton candy. Invest in the future of what could become a marquee attraction in Lake Geneva.
We cannot allow this beautiful theater to ever become dormant and unused again.
The Regional News editorial board consists of General Manager Robert Ireland, Editor Scott Williams, Office Manager Sue Hinske and Resorter Editor and Special Sections Coordinator Jessica Franzene.