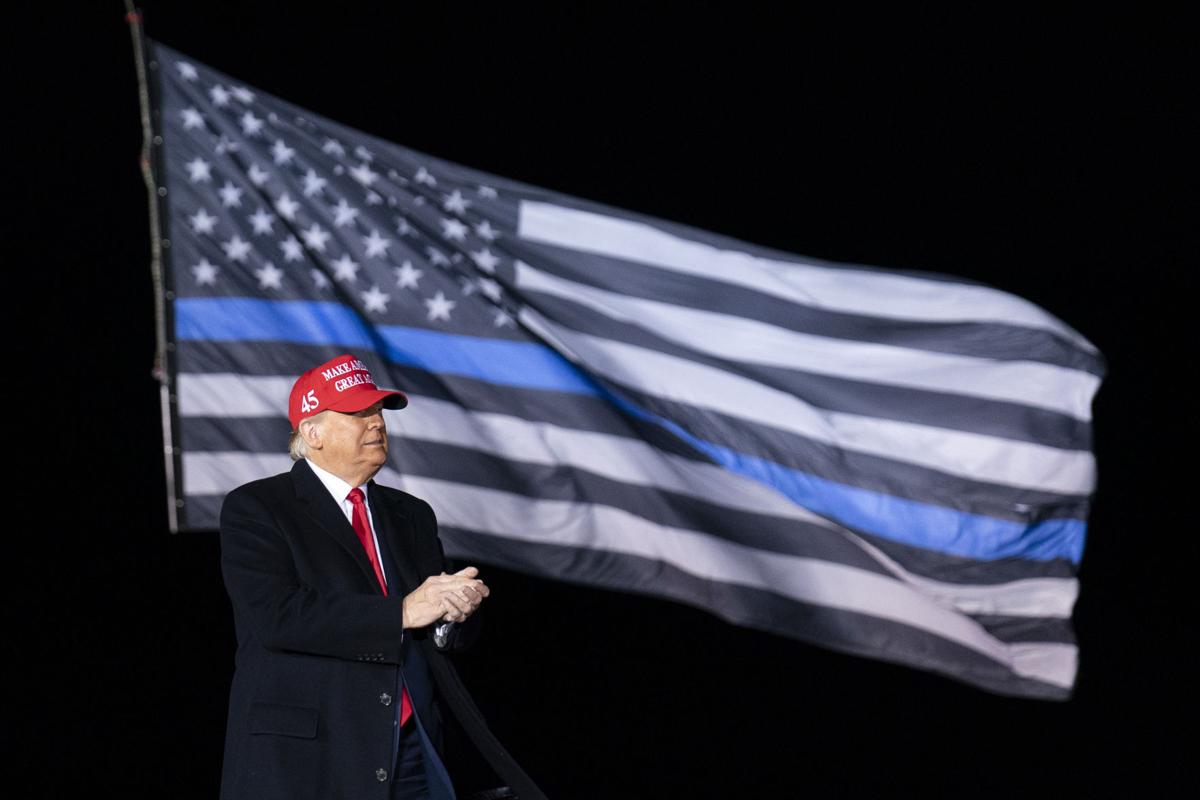 To the editor:
Decisions/choices. Very soon we will all have the chance to make a choice. It is one of the most important choices we will make, possibly in our lifetime. We can choose anarchy, a continued war on police and law enforcement, open borders, freedom of speech seriously curtailed, freedom of religion discouraged, continued destruction of our cities by mobs and thugs with no repercussions by law enforcement because their hands have been tied by the government officials running those cities, and, since the judicial system has been so compromised, arresting them does no good at all.
Abortions for any reason at all up to and including in the ninth month of pregnancy — this is one of the most important planks in their platform. Why do they hate babies so much, or is it just other people's babies? But their message is hate. This is the democrat party of today. Jerry Nadler has referred to Antifa as "a myth" and another one of them has referred to the riots as beautiful protests. And, of course, the mainstream media reinforces everything they say.
I just don't understand the attraction of the extreme liberal socialist philosophy Democrats have embraced. They just want the power to completely run/ruin our lives. They will do anything to stop President Trump from moving his agenda forward. The latest is mail in voting. The opportunity for voter fraud is un-limited.
Your other choice is much more positive: Stay on the path that has been started: Middle class tax cuts, bringing manufacturing jobs back to the United States, we are now energy independent — they want to stop that production — the president has rebuilt our military and overhauled the Veterans Administration, built up our economy, including record employment of Blacks, Hispanics and women, and he will do it again. Moved our embassy in Israel to Jerusalem, and began a real peace dialog between Israel and the UAE with hopefully more countries to follow.
This president always puts the people of the United States first and will continue to do so. And he will continue to uphold our Constitution as it was written by our founding fathers. He has done a great job trying to stop the Chinese virus. The Democrats say they have a better plan but have done nothing at all for the American people. Their hatred of the president is all they care about.
Now they are afraid there won't be a peaceful transition after the election. What hypocrites. They still haven't accepted the results of the last election. We won't have to worry about a transition – President Trump will be reelected. Remember, a vote for poor Joe is really a vote for Kamala Harris, Nancy Pelosi, Chuck Schumer, AOC, George Soros, and the swamp dwellers because they will be the ones who will be pulling the strings for their puppet, Joe. Think … it isn't illegal — yet!
God Bless America and President Trump. We need another four years with him.
Catch the latest in Opinion
Get opinion pieces, letters and editorials sent directly to your inbox weekly!