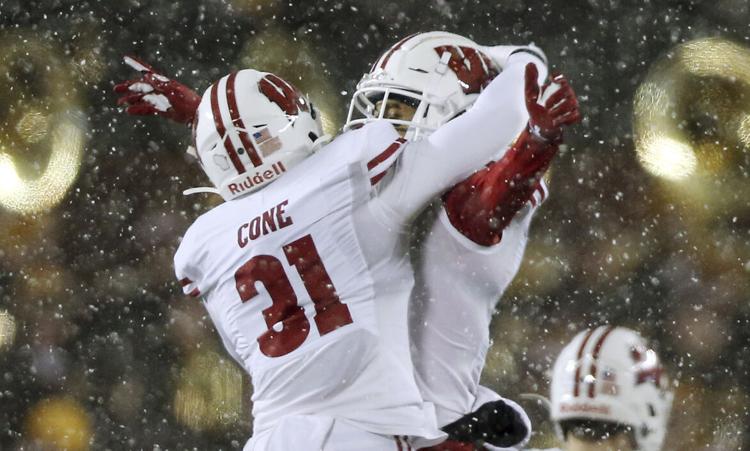 Jim Cavale said the athlete voice always has been powerful.
Cavale founded and is the president of INFLCR (pronounced "Influencer"), a company that works with college athletics departments to streamline shareable content to student-athletes in a personalized app. He said that social media gave athletes in any sport the ability to circumvent the traditional path to sharing their opinion and stances. And they can do it immediately.
Adding to that, an athlete is almost always the central figure in any program or franchise.
"It really goes back to the power of the athlete in general, not just the student-athlete, but the athlete, right?" Cavale said. "Who do the fans follow more, the athlete on social media or the team account? The answer is the athletes."
For that reason, it also makes the athletes' social media presence valuable. Student-athletes also generate far more interactions, which are measured in terms of likes, retweets or shares and comments.
Student-athletes average roughly 20 to 25 percent interaction rates (so one of every four people that sees a post), Cavale said. That's based off data from INFLCR's approximate 30,000 users. Athletics departments and team accounts, meanwhile, average 3 to 5 percent.
That's made the posts regarding social and racial injustice even more effective.
Meredith D. Clark is a professor media studies department at the University of Virginia. She's developed an expertise in the study of race, media and power, as well as the way communities form and connect on Twitter. She's currently writing a book on Black Twitter, a topic she wrote her dissertation on at North Carolina.
Clark said that student-athletes on any campus always are held to a higher standard than the greater student body. Not only do they adhere to student codes of conduct from universities but also to codes of conduct from athletics departments. And as athletics departments representatives, decked out in gear with program logos all over them, those additional regulations become one of the ways to try to chill their speech. But that is being shed by those who no longer will remain quiet.
"People talk about keeping race and politics and everything that you're not supposed to talk about out of sports, but for those players, whoever they are, they don't leave their identities and their background and their experiences behind," Clark said. "Those things go with them. It has been a performance, and we have collectively suspended our disbelief about the players just being a player."
Clark mentioned that universities long have been bastions for activism. And there have been significant stands by student-athletes before. The Black members of the Missouri football team in 2015 decided to boycott an upcoming game until then-University of Missouri president Tim Wolfe resigned due to multiple racial incidents on campus. He stepped down a few days later.
"If ever there were a clear case of just how much power student-athletes have and why the NCAA, why the university, why their coaches and the boosters, why so many groups have a stake in controlling their speech — I think that was the clearest case," Clark said.
And this could provide a new course for the way student-athletes make statements going forward. One way, Clark mentioned, might be wearing shirts or other clothing items with messages on them in games, much like what happens now in the NBA.
Another example might lead top Black student-athletes back to HBCUs, like basketball recruit Makur Maker, who committed to Howard over some of the top programs in the nation.
Madison Cone, a grad student defensive back at Wisconsin, wants to be defined by more than just playing a sport.
It's why he speaks about his future with confidence, has no issue sharing his thoughts and makes it clear that his other interests do not wane because he is athletic.
"I love seeing guys get bold," Cone said. "And when stuff isn't right, I love seeing guys stand up and holding people accountable for it, for things that aren't acceptable."
Cone hopes more of his fellow student-athletes start showing their interests away from the courts and fields. Ask him to describe himself, and he first says he's a Christian. He'd also say he's a person who stands up for what's right when needed. He eventually might describe himself as an athlete.
He wants to be a Power 5 head someday with the hope of helping guys find their way, just like he has over the last three seasons.
And that's why it was so important to Brown that he tweeted what he did June 3. There are real problems in this world, and he wanted to talk about them. He wants all athletes to be able to talk about themselves.
"There's people who really don't care. So when I made the post, it seemed like when I'm playing football, all of that is gone," Brown said in an interview session before the season. "But at the same time, that's the only time somebody (is) cheering for me, you know what I'm saying?
"Because outside, even if it's not on Saturday, some people look at you sideways still, even though you're not in the uniform. ... But really, if any other player was feeling like me, we could just try to come together and say something and make a change."
Be the first to know
Get local news delivered to your inbox!