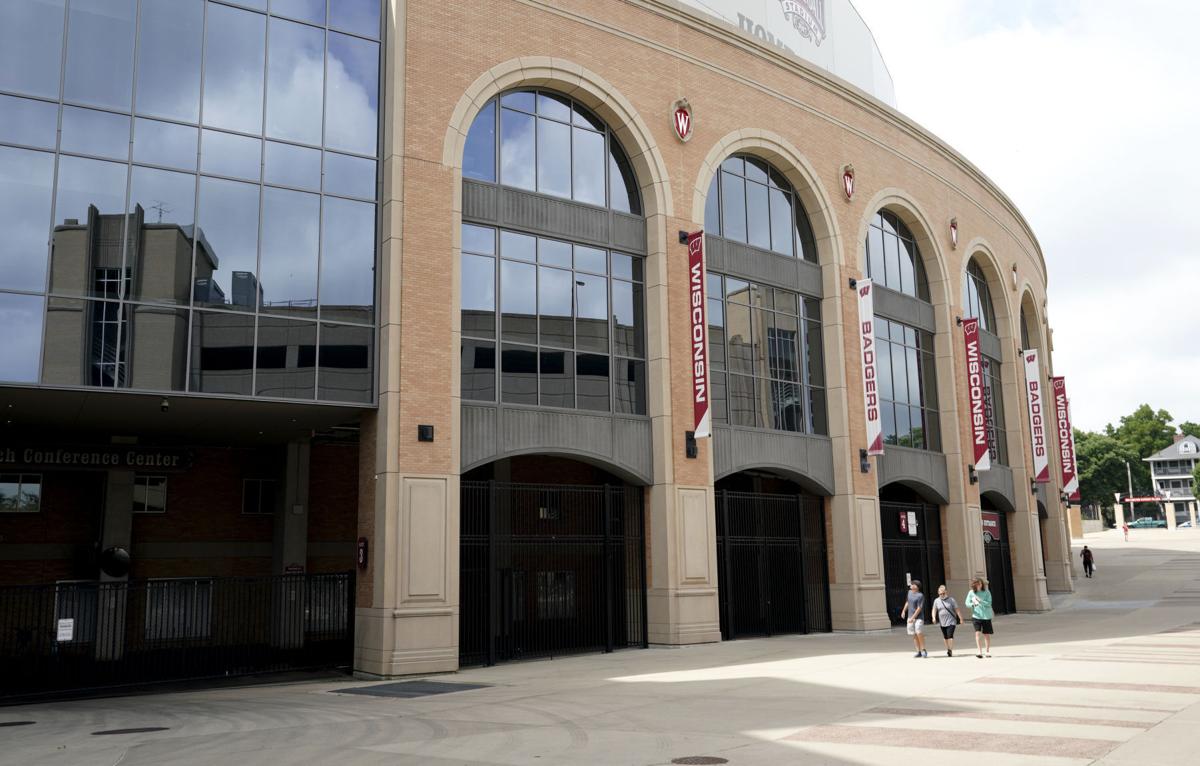 The deadline to apply to be the next University of Wisconsin athletic director has passed, but it might be a month or more until Chancellor Rebecca Blank and a selection committee decide on a successor to Barry Alvarez.
The nine-member committee already has met twice for closed sessions since Alvarez announced April 6 that he will retire at the end of June.
The window for applications that opened April 7 closed late Wednesday night. UW officials wouldn't provide information on how many people had applied and what the timeline is for determining and interviewing finalists.
Members of the search committee either declined to detail how the process is working or did not respond to questions. Blank gave only a brief peek into the inner workings, saying she had listening sessions with students, coaches, athletic department leaders and members of a diversity and equity committee. She also asked for input from alumni boosters.
The work to replace Alvarez is happening less than a year after a search for a new UW System president collapsed amid criticism. University of Alaska System President Jim Johnsen was named the only finalist but later withdrew. UW System officials faced backlash for not including faculty members in the search committee and for naming only one finalist.
Applicants for UW jobs can ask to have their information withheld from public records searches until they are considered a finalist.
"These are two very different searches, and I don't think we're going to run into the sort of problems that the presidential search did," Blank said.
Alvarez elevated former Badgers football player Chris McIntosh from associate athletic director to deputy AD in 2017, a move that has been viewed as preparing him to slide into the big chair. Other former Alvarez associates at UW are now athletic directors — Sean Frazier at Northern Illinois, Terry Gawlik at Idaho, David Harris at Northern Iowa and Jamie Pollard at Iowa State.
Blank said after Alvarez's retirement announcement that a lack of a previous connection to the school wouldn't be disqualifying but it was important that candidates know about UW's athletic and academic values.
Check out the State Journal's complete coverage of Barry Alvarez's retirement announcement
The Wisconsin State Journal is providing our readers with comprehensive coverage of Barry Alvarez's retirement from his position as athletic director at the University of Wisconsin.
From a look back at Alvarez's football coaching days and the changes the department has made since he came to Madison in 1990, to an examination of what lies ahead in the university's search for a successor, we have you covered with all the latest updates and in-depth analysis of this landmark moment in Badgers history.
To continue to support journalism like this and gain full access to all of our Badgers' coverage throughout the year, please consider a digital subscription. To all of our current subscribers, we thank you for your continued support of local journalism!