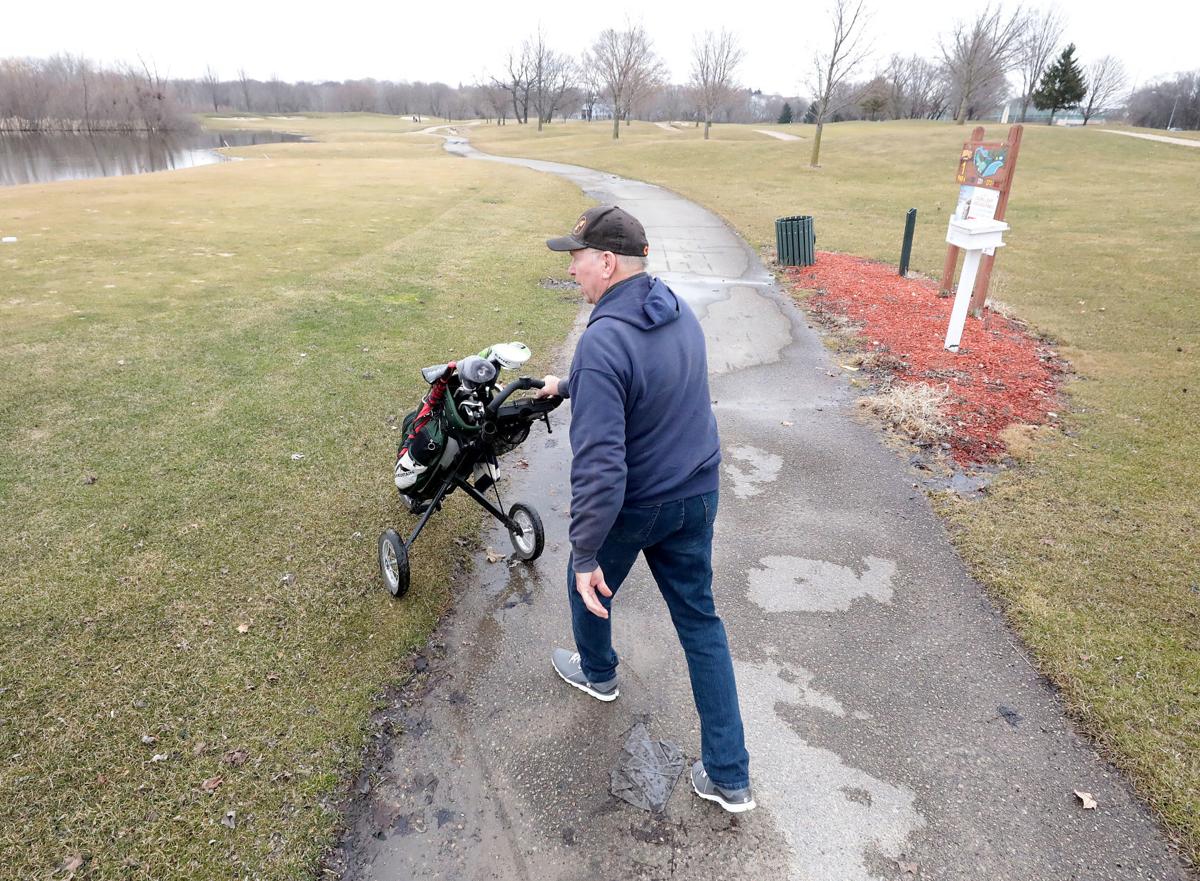 As golf courses reopened around the state on April 24 after about a month of closures, golfers took advantage of the opportunity to get back on the links, quickly filling up the tee times and surpassing attendance expectations around the Lake Geneva region.
With cloudy skies and a high of only 50 degrees on that opening day, Hawks View golf pro Matt Boesch said that typically, there would only be about 30 players that would hit the course in those conditions. Instead, there were 200 players on the Lake Geneva course.
At Delbrook Golf Club in Delavan, they also saw an uptick in players. With temperatures jumping up to the mid 60's on April 26, 180 players played the course, nearly doubling the April high of 106 from the 2019 season. All this despite the fact that courses have less tee times available in an effort to promote social distancing.
The hype was not just an opening weekend fluke, as numbers stayed up over the next week, including a course-record 745 players at Geneva National Resort & Club on May 2.
With so much enthusiasm continuing beyond the initial excitement, players, pros and owners have hope for a strong season of golf in the months ahead.
"I think May this year could potentially be a better year than last year, even with the restrictions," Delbrook Golf Club manager Dan Piecha said.
Over the first week of courses reopening, some of those restrictions have been in flux.
While some restrictions are still in place, such as tee times being spaced out and holes being raised or filled, others have already been stricken.
One rule change that will benefit players and courses alike is the reintroduction of golf cart rentals. Only one person can ride the cart at a time, unless two people live in the same house, in which case two is the maximum cart occupancy.
Bill Rodgers, general manager of Evergreen Country Club, estimates that about half of the regular players at his club cannot walk for the entirety of the 18-hole course while carrying their own bags due to a variety of medical conditions or disabilities. So, the cart rentals help those golfers play the sport, while also providing some additional revenue to the courses in the form of rental fees, as well as getting more players out to the course.
The other big change in the social distancing rules is that clubs are again allowed to deliver food and beverages by cart on the course, giving more additional revenue to the courses.
With players flocking to courses in record numbers, and additional sources of revenue, local courses are starting to recoup some of the money they lost by being closed for nearly a month, but things are not back to normal financially just yet.
Piecha says that while Delbrook has had fewer golfers buying season passes, which is putting a bit of a damper on their typical revenue.
However, if the weather cooperates for the next few months, and golfers continue coming to the course in numbers like they are now, it might be enough to cover that lost money as well. For the course operators, they believe that demand to get out and play will remain high.
"People seem to want to do the limited things they can do, so I would think golf is going to fit right in there," Rodgers said.
Be the first to know
Get local news delivered to your inbox!