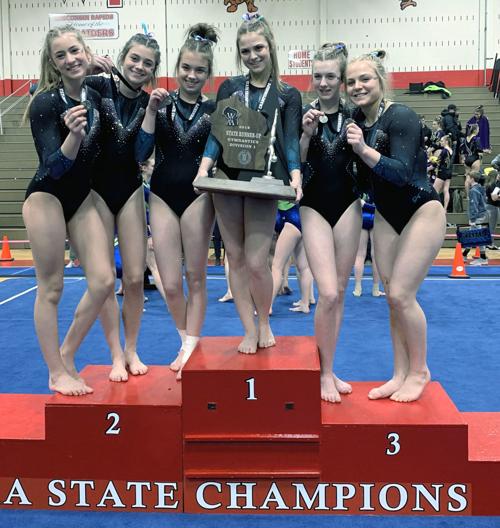 Two area gymnastics co-ops qualified for the state meet Feb. 28, as the Williams Bay/Wilmot/Union Grove co-op and Badger/Burlington team both finished near the top of their sectional meet in Burlington.
With the top two teams at sectionals moving on to state, the Bay's co-op placed first with a score of 141.825, and Badger's score of 138.9 tied with the Milton/Edgerton co-op to send three teams to the state championship, in an unusual turn of events.
Jadyn Pye, of the Bay co-op, took first place in the floor exercise with a score of 9.525, and teammate Annie Murphy placed third at 9.35. Badger's Kylie Kramer also cracked the top five with a 9.25 score. Rounding out the top 10 was Badger's Lauren Milligan at seventh with a 9.1.
It was Murphy who took the top spot in vaulting, with a score of 9.35 in first place. Ava Trent of Badger tied in fifth place with Angelina Riley of Kenosha Tremper with a 9.2 score. Pye also finished in a top-10 tie, taking ninth along with Erin Wagner of Waukesha West with a 9.05 score.
The Wilmot/Williams Bay co-op had two gymnasts in the top 10 for the uneven bars, as Murphy placed fourth with a 9.4 and Pye was fifth at 9.35. Badger's Trent was not far behind in sixth with a 9.15, and Kramer also finished in the top 10 with a ninth-place 8.95 score.
Williams Bay's Malia Bronson was the only local gymnast to place in the top 10 in the balance beam, taking second with a 9.525 score. Kramer was just outside the top 10 in 11th with a score of 9.
In the all-around scoring, the Bay's co-op had two in the top three and three in the top 10, with Murphy placing second at 36.95, Pye in third at 36.775 and Bronson finishing eighth with 36.025. Badger also had an athlete in the top 10, with Kramer placing seventh with a score of 36.15.
Riviera chain-link fence at start of project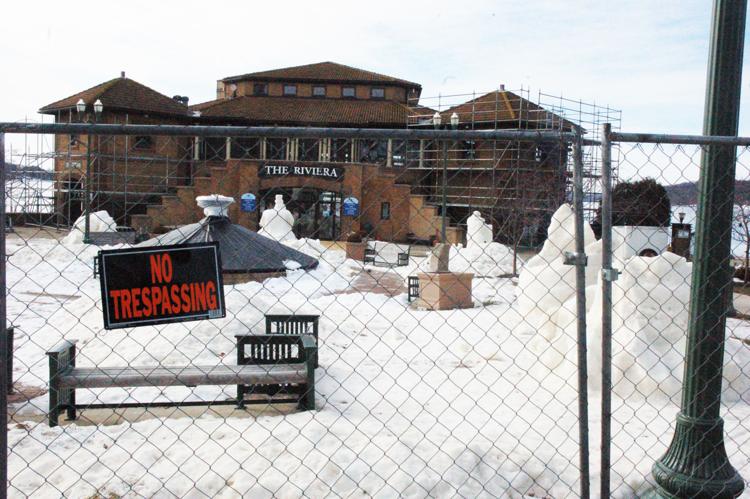 Crew member with Chicago Bears logo on hardhat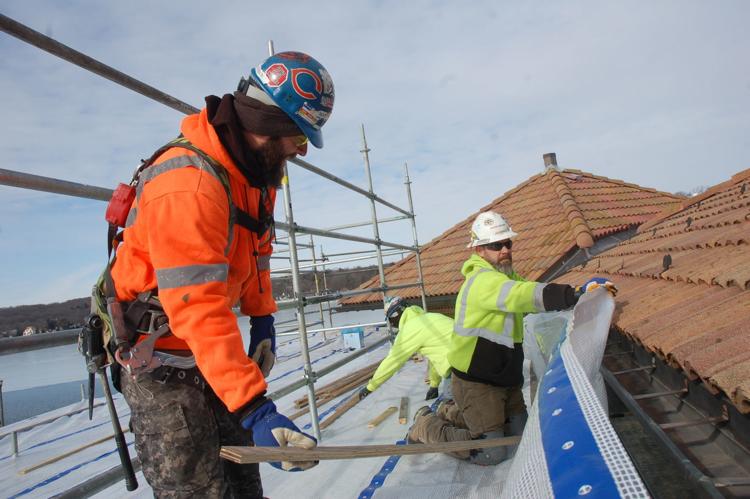 Crew member smiling on Riviera scaffolding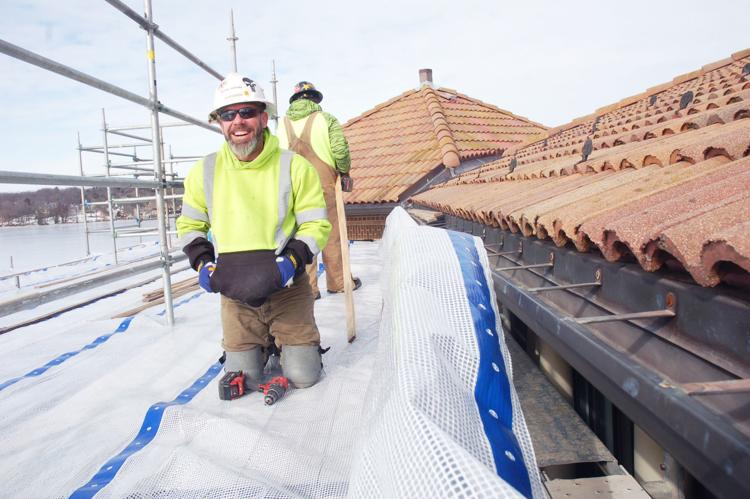 Badger Scaffold crew at rooftop of Riviera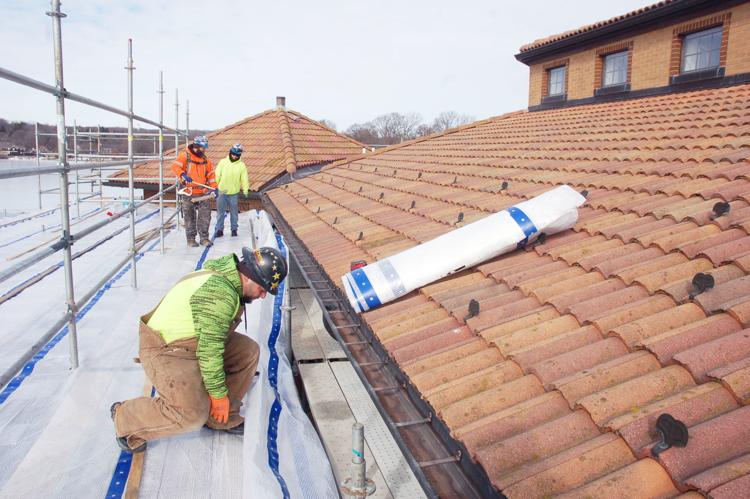 Scaffolding goes up February 2020 for historic Riviera job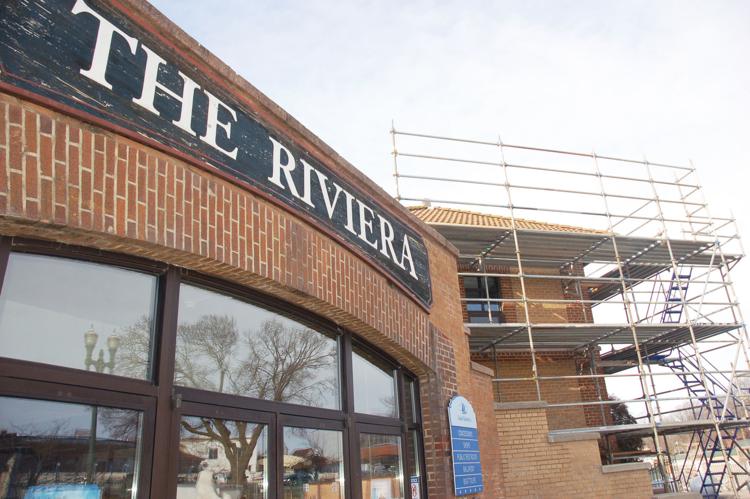 Scaffold crew members on top of Riviera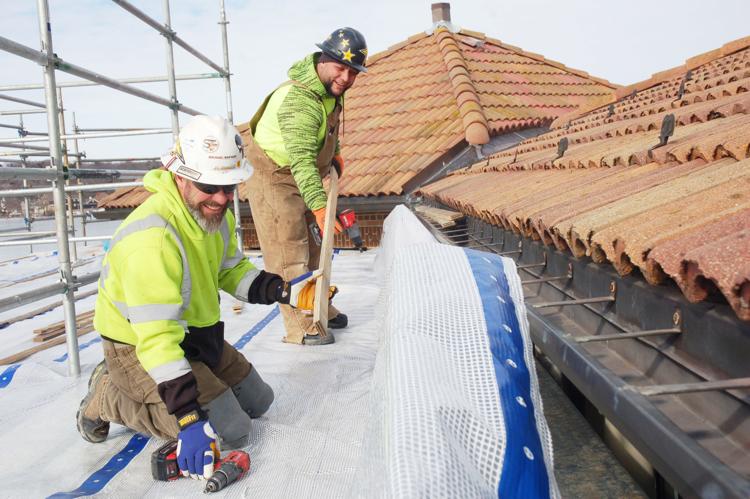 Scaffolding overlooking downtown from atop Riviera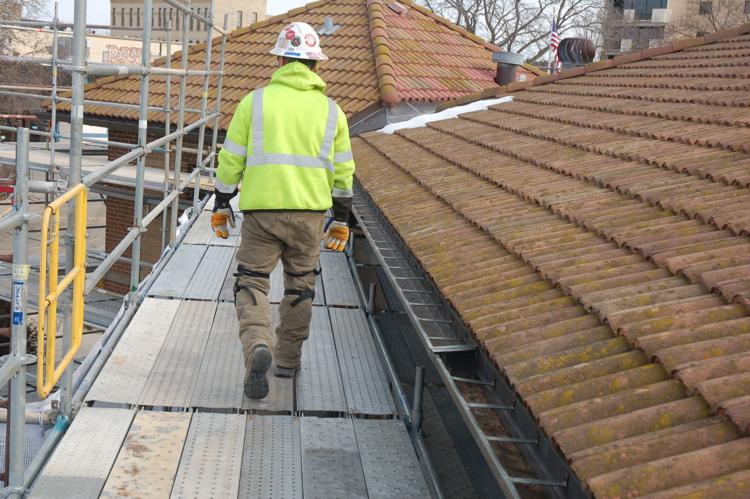 Badger Scaffold crew facing lakefront on Riviera job site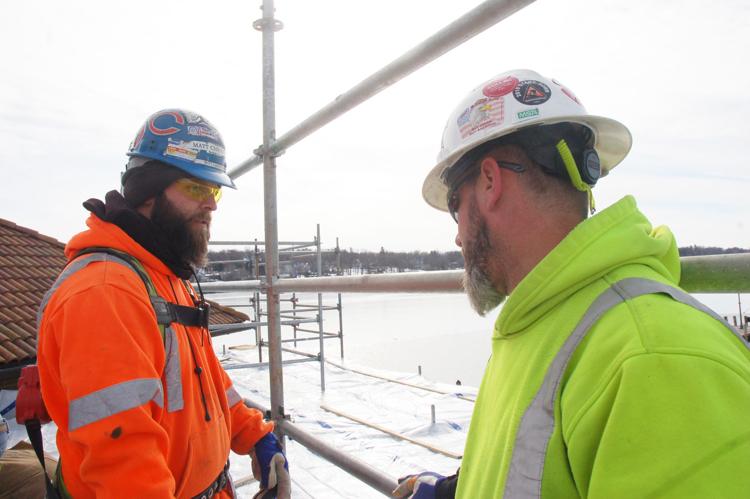 Crew member John Quinonez on scaffolding at Riviera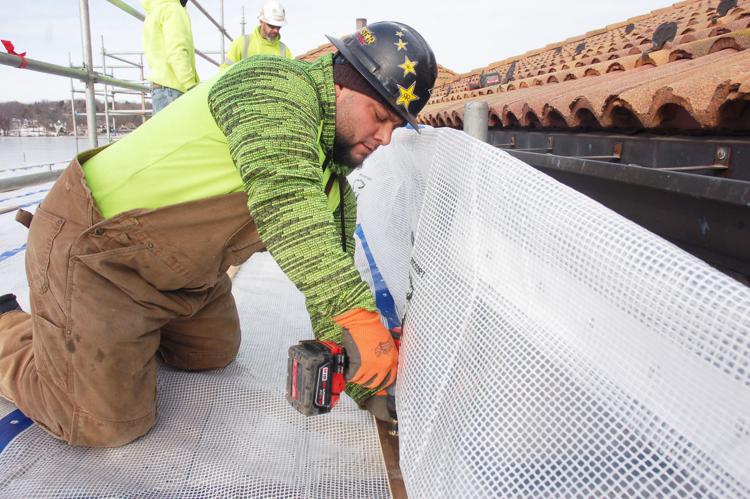 Crew member Ryan Paegelow on scaffolding at Riviera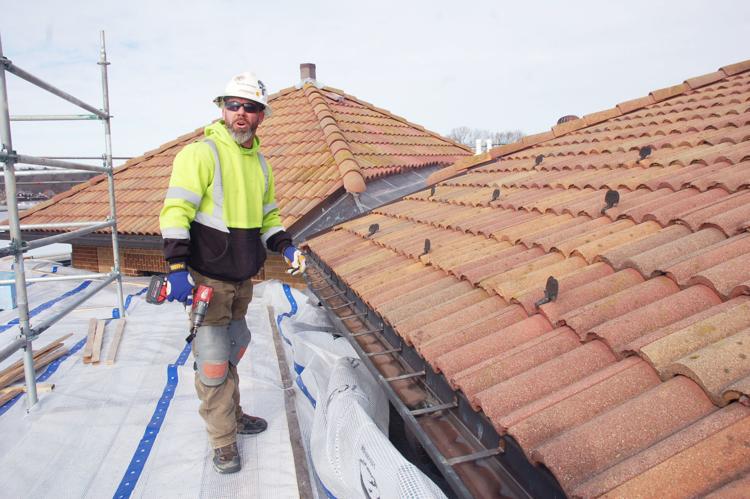 Riviera scaffolding west side of building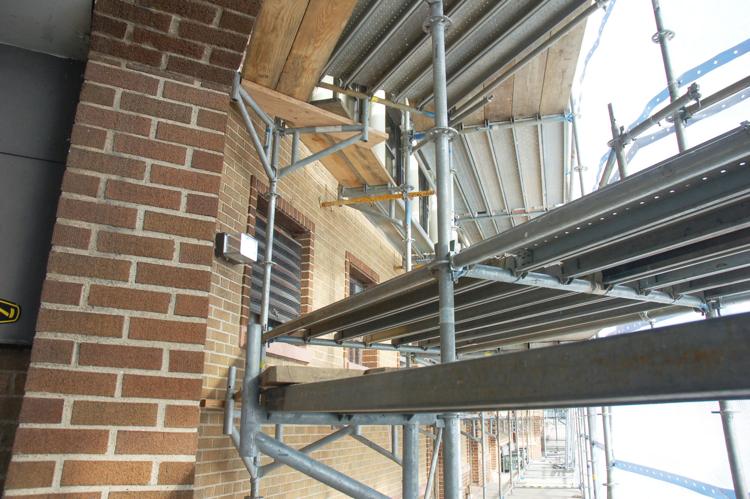 Crews enjoy mild weather at Riviera construction site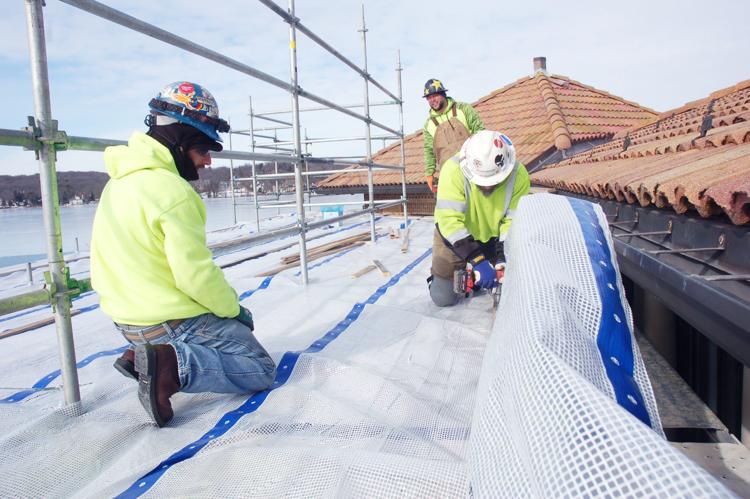 Tenting protects Riviera construction crews from winter weather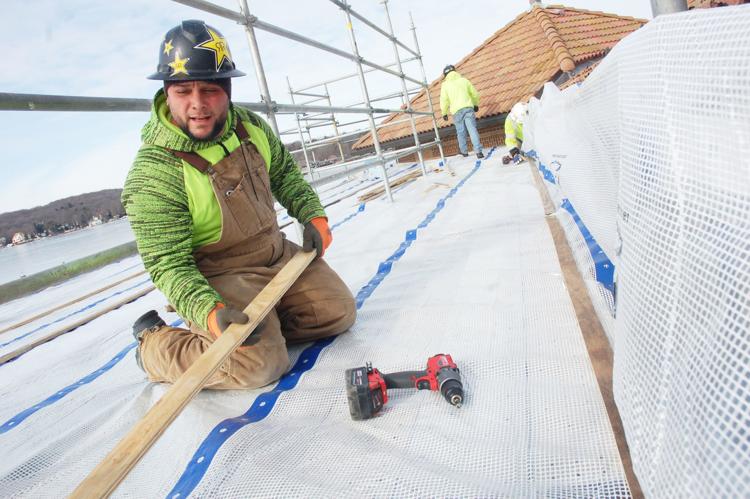 Exterior of Riviera with scaffolding to start repair job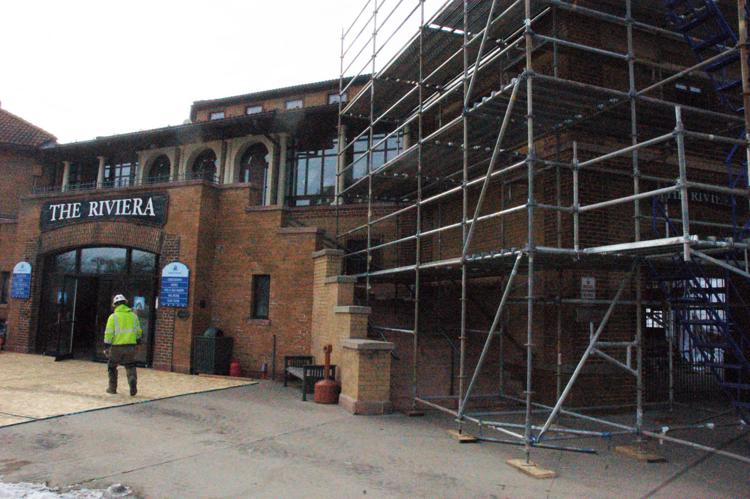 Crew members Badger Scaffold atop the Riviera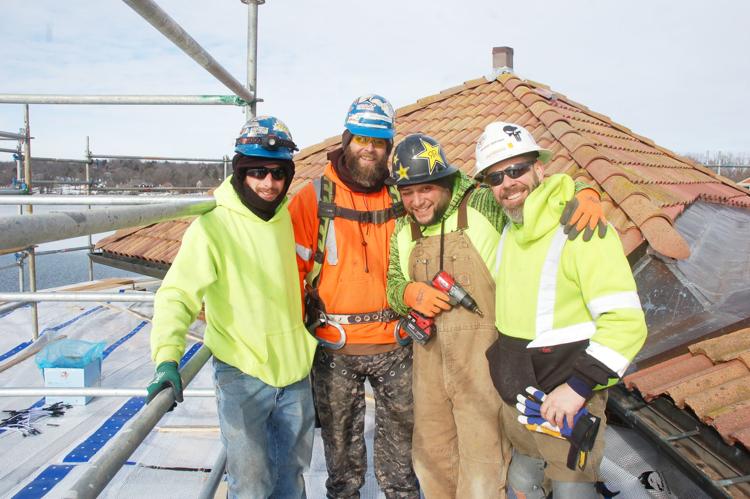 Get in the game with our Prep Sports Newsletter
Sent weekly directly to your inbox!