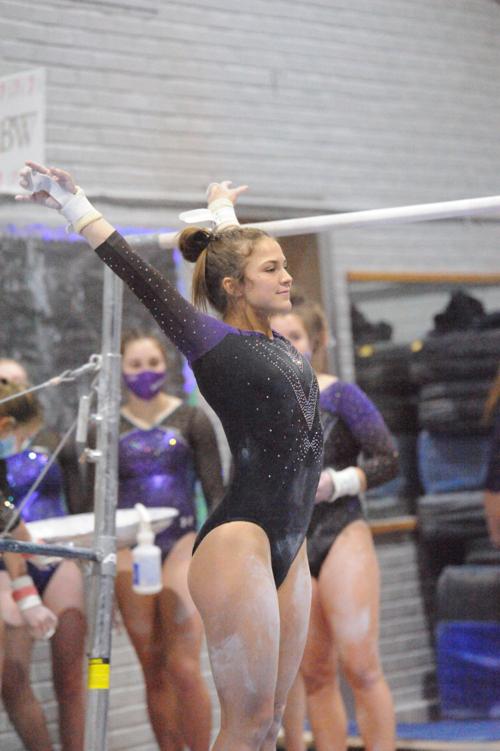 Gymnasts from Badger and Williams Bay competed in the Southern Lakes Conference championship meet on Feb. 13.
Williams Bay/Wilmot co-op won the team championship, while the Badger/Burlington co-op placed third.
Overall, the W/WB team scored 141.75 in the first place effort, with B/B scoring 135.35. Elkhorn was in second with a score of 138.125.
Both teams had three individuals among the top 10 in the all-around.
For Williams Bay, Jadyn Pye won the conference title with a score of 36.400. Malia Bronson finished third at 35.700, and Leeza Patterson was fifth at 34.650.
Badger's bets finisher was Wylde Chupich, who took sixth (34.500). Ava Trent placed ninth with a score of 33.075 and Lauren Milligan rounded out the top 10 in 10th at 32.800.
On the balance beam, Bronson won the event with a 9.550. W/WB teammate Hannah Clark took third at 9.000 and Patterson was fifth at 8.850. B/B's lone top-five finisher was Milligan, who placed second with a score of 9.150.
Pye placed first in the floor exercise, scoring a 9.600. Patterson took second with a score of 9.300 and Clark tied for fifth at 9.100. For Badger, Trent tied for third with a score of 9.200.
Pye also won on the uneven bars, scoring 9.100 for first place, with Trent close behind in second at 8.925. Patterson and Chupish tied for fifth place with a score of 8.250.
On the vault, Pye won her third event, scoring 9.250 for first place. Bronson was Williams Bay's other top five competitor, placing fifth at 9.000. Chupich was Badger's best in the vault, scoring 9.100 in third place.
Both the Badger and Williams Bay teams will be fighting for a shot at the state meet during sectionals on Feb. 20 at Hartford Union High School. The top two teams in the sectional meet, as well as the top five in each event, will move on to state the following weekend.
In photos: It's not too late to see the downtown ice sculptures in Lake Geneva
Avant Cycle Cafe had an ice sculpture depicting a mug of coffee or hot beverage in front of its storefront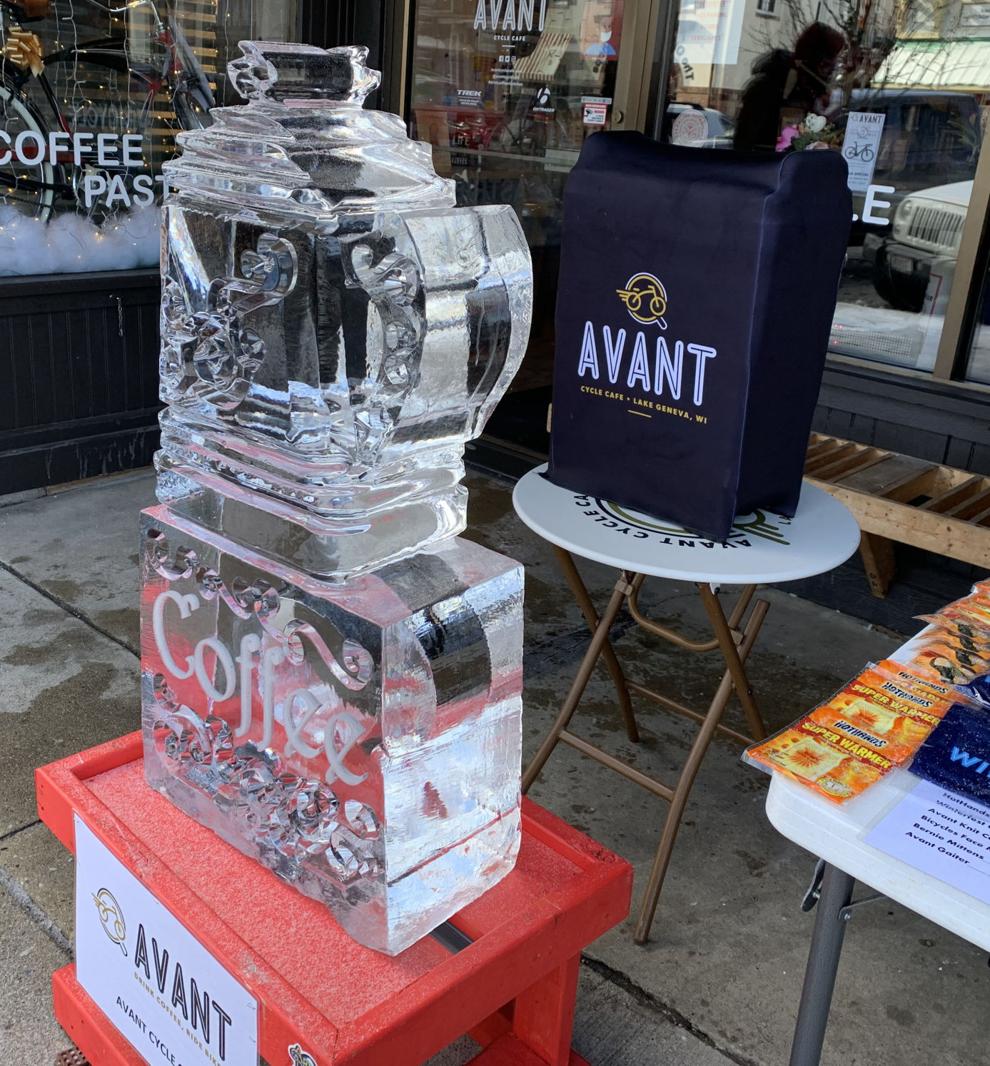 Clear Water Outdoor featured an ice sculpture of a hiker outside of its business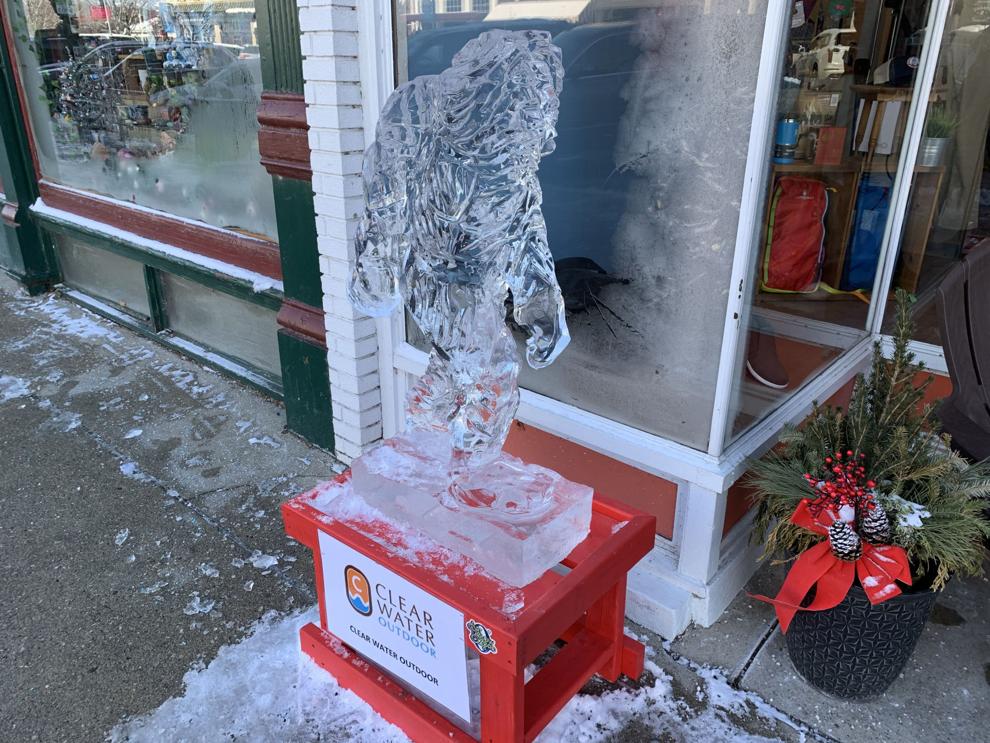 Fancy Fair Mall got into the Winterfest festivities, as it had an ice sculpture displayed outside of the mall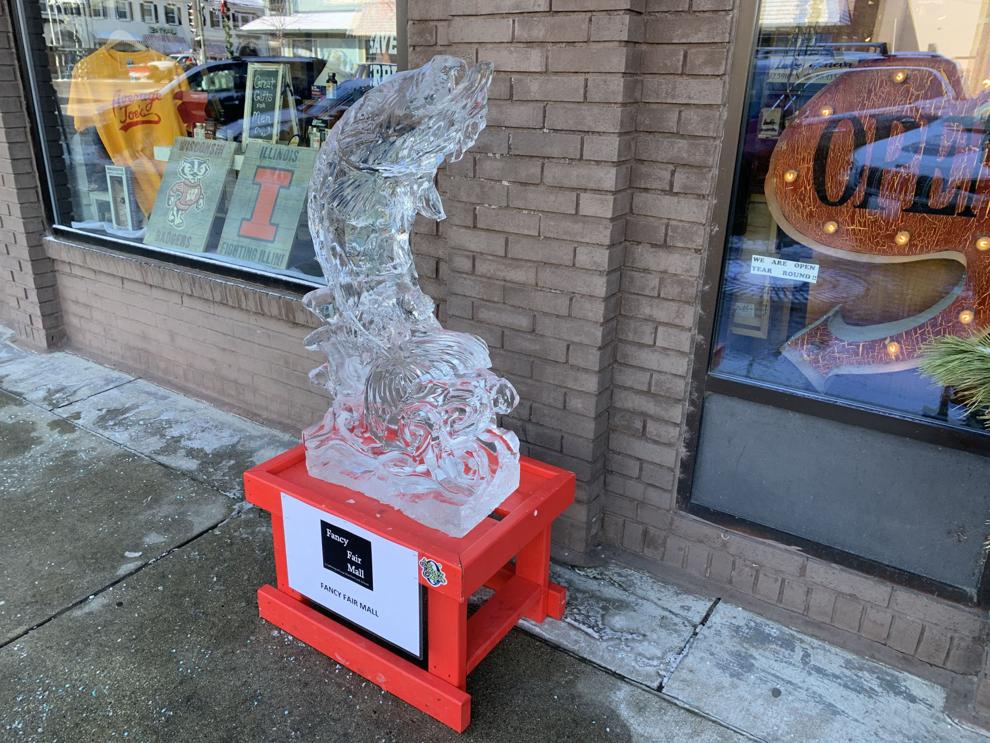 Geneva Gifts had an ice sculpture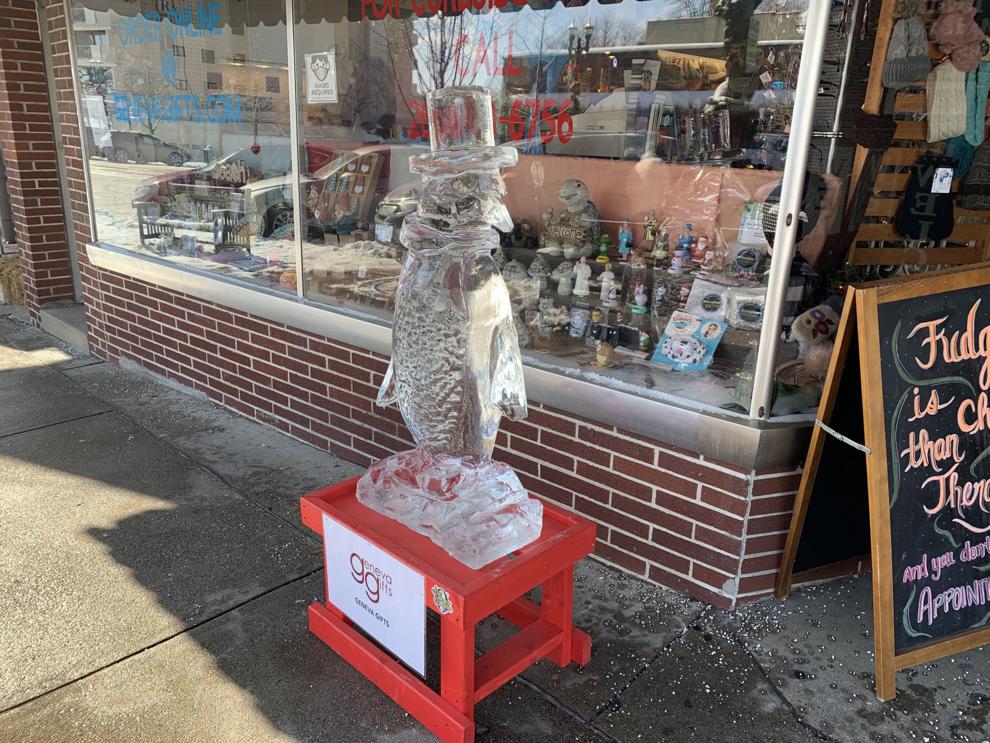 Kilwins of Lake Geneva had an ice sculpture depicting some ice cream treats outside of its business during Winterfest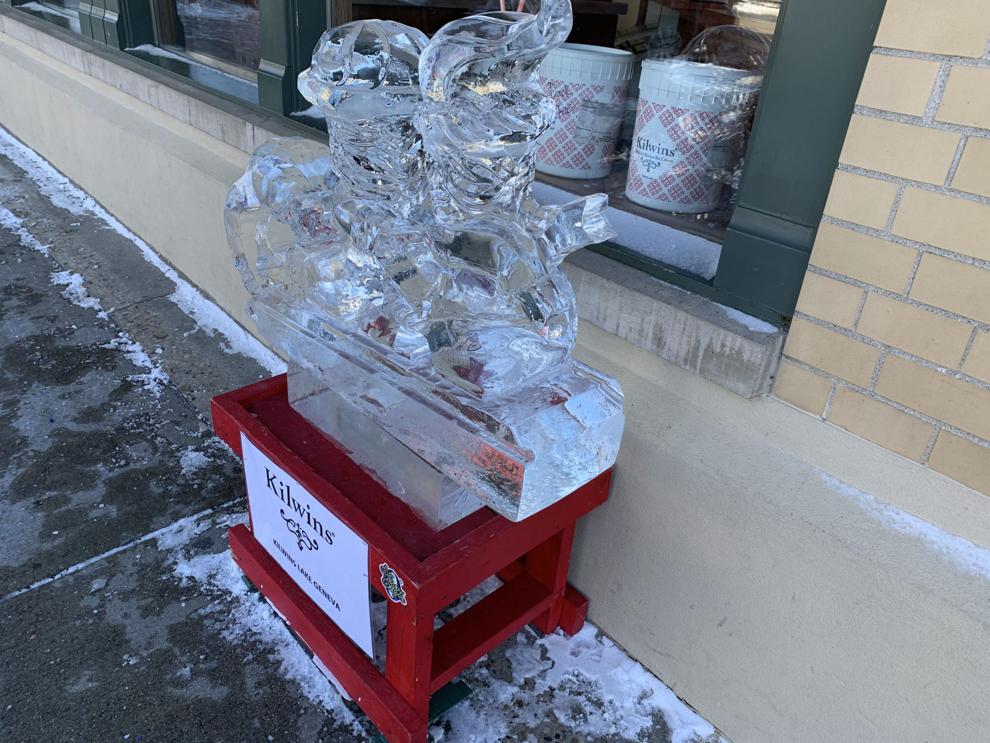 Overland clothing store had a wintry-themed ice sculpture featured outside of its business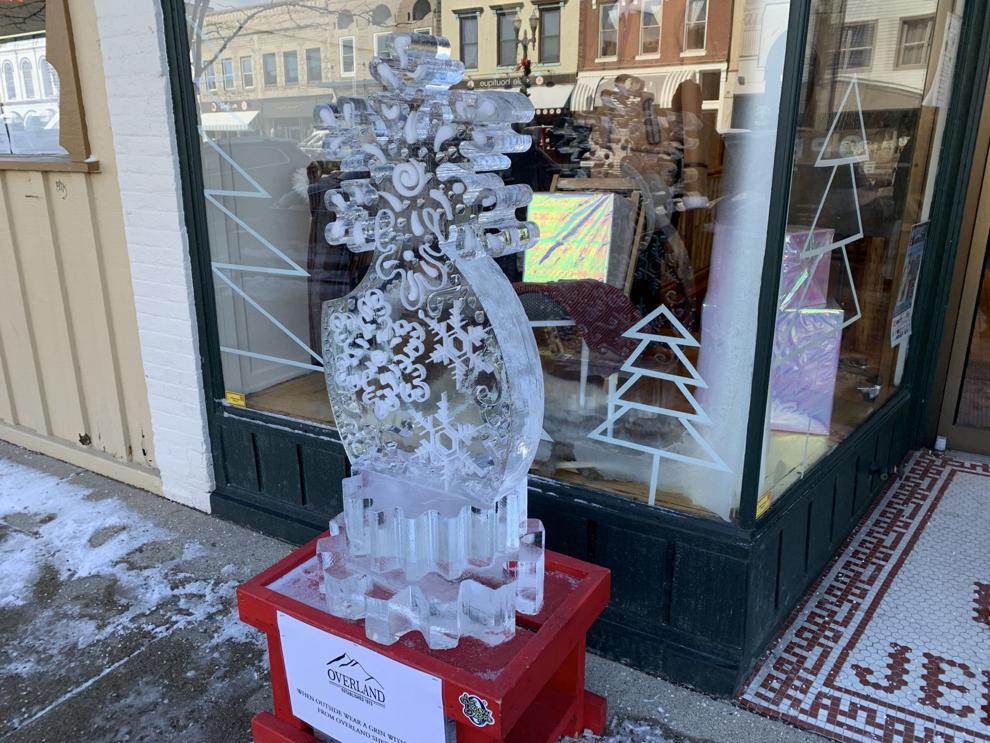 Queen Bee Artisan Market displayed an ice sculpture of a queen bee-- of course-- outside of the mall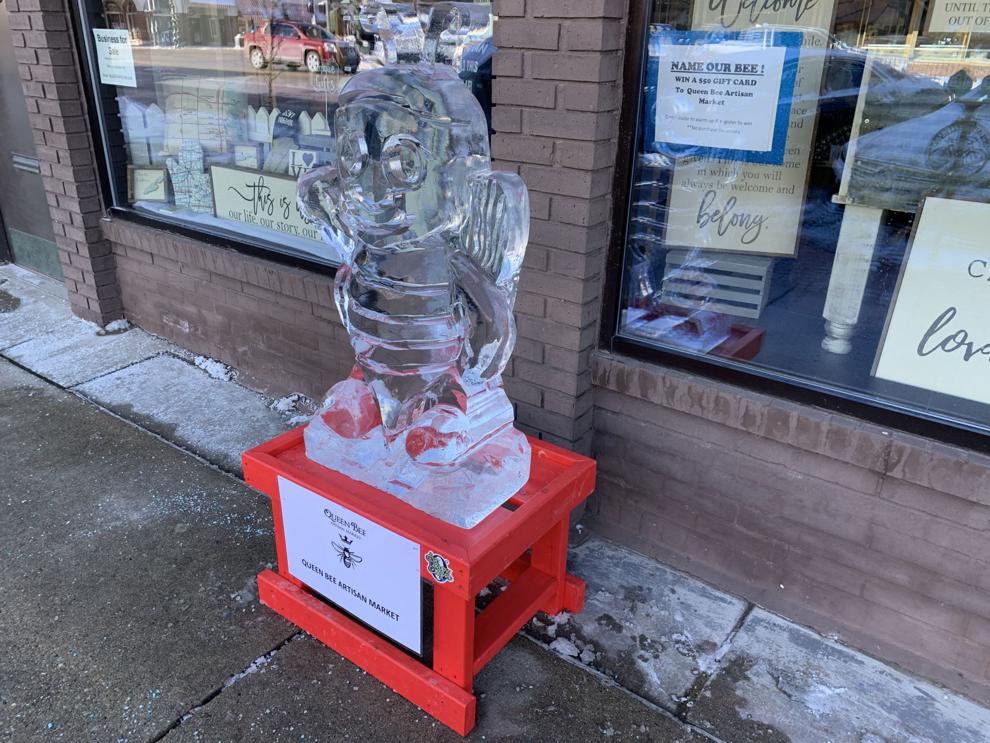 Diners at Sopra Bistro in downtown Lake Geneva were able to enjoy a meal, as well as an icy work of art during Winterfest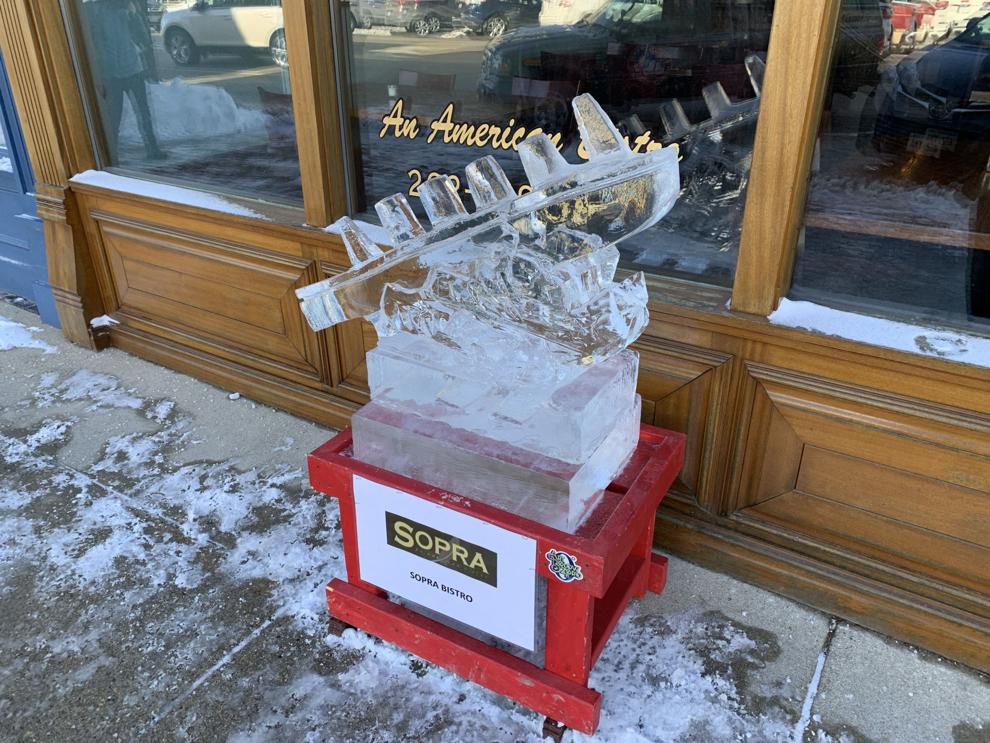 Thumbs Up Saloon got festive with its ice sculpture, as it had a sculpture depicting a mug of beer displayed outside of its establishment