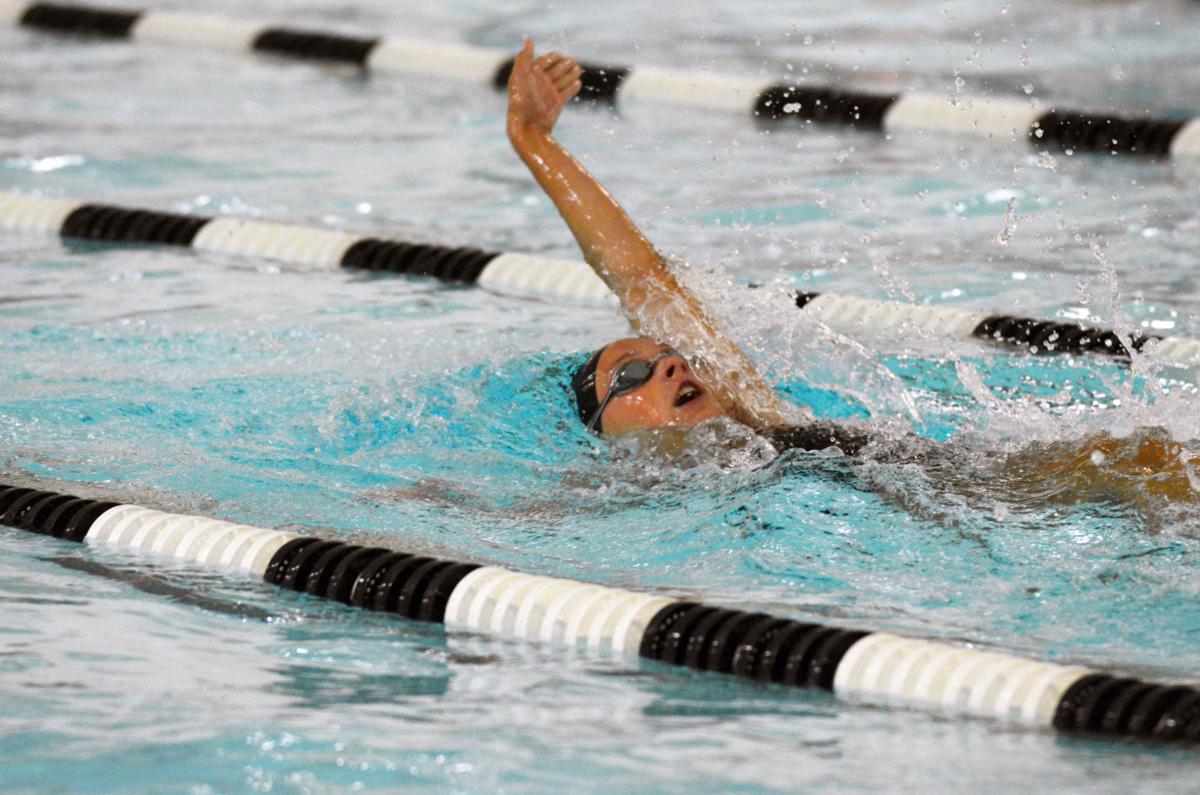 The Badger girls swim co-op kept its impressive season rolling on Oct. 6 when the team beat Racine St. Catherine's/The Prairie School 134-34.
With the victory, Badger improved to 7-0 in dual meets. The team has won six of its seven meets by 90 or more points. The seventh was a solid 38-point win.
Badger kicked things off with a win in the 200-yard medley relay, as Olivia Nahorniak, Morgan Hallatt, Lauren O'Brien and Chopper Ceshker finished with a time of 2:05.
O'Brien won the next race, the 200-yard freestyle, in 2:07. Teammate Addisyn Nelson was second at 2:11, and Caraline Phillips fourth (2:29).
In the 200-yard individual medley, MacKenzie Thomas was first in 2:21. Ceshker was third at 2:33 and Nahorniak fourth (2:47).
Callie Ceshker won the 50-yard freestyle in 24.96 seconds, while Hailey Mraz was second at 29.96, and Hallatt was third, less than a second later at 30.39.
Three Badgers finished within three seconds of each other in the 100-yard butterfly: Zoe McNeill was first at 1:10, Thomas second at 1:11, and Chopper Ceshker third in 1:13.
The same thing happened in the 100-yard freestyle as Lilly Westlund won the race in 1:00.53, Kylie Kramp was a close second at 1:00.99, and Aleksa Salter third at 1:03.
O'Brien won her third event of the day in the 500-yard freestyle, finishing in 5:51. Nelson was second in 6:04, while Abigail Nosalik was fourth at 7:06.
In the 200-yard freestyle relay, Thomas, Callie Ceshker, Westlund and Ally Oomens won in 1:51.
Two Badgers nearly tied in the 100-yard backstroke as McNeill was first at 1:10.47 and Nahorniak was second at 1:10.87. Westlund finished off the 1-2-3 sweep by placing third in 1:15.
In the 100-yard breaststroke, Callie Ceshker won in 1:13, Kramp was third at 1:20, and Phillips fourth in 1:36.
The Badgers wrapped up their victory in the 400-yard freestyle relay as the squad of Westlund, O'Brien. Chopper Ceshker and Callie Ceshker placed first with a time of 4:00.
Photos: Badger student with cerebral palsy receives donated electric bicycle
Badger High School student Brooks Guif, who has cerebral palsy, thanks his fellow students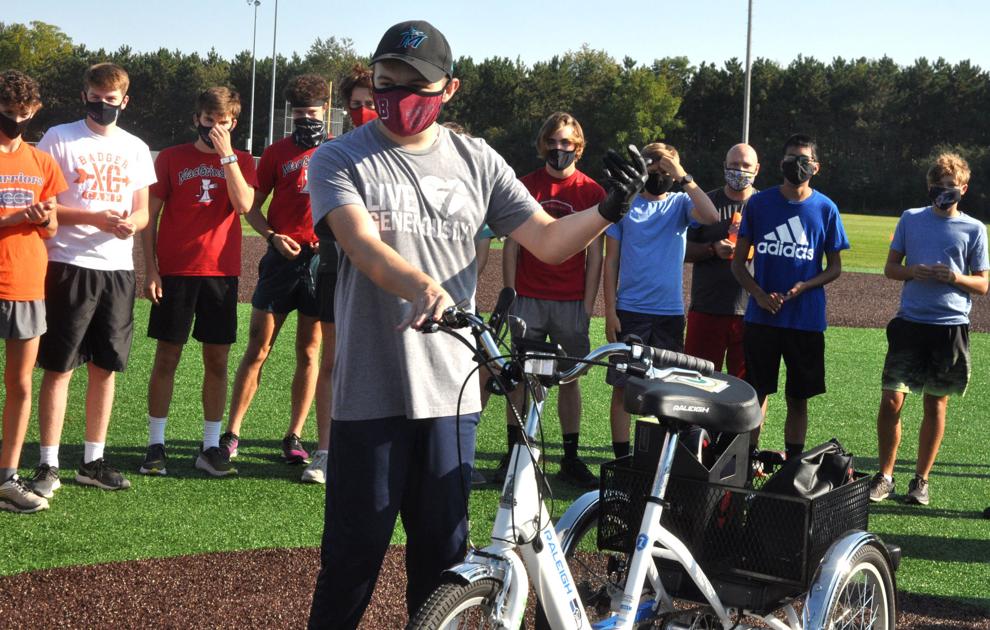 Badger High School student Brooks Guif tries out the new electric bike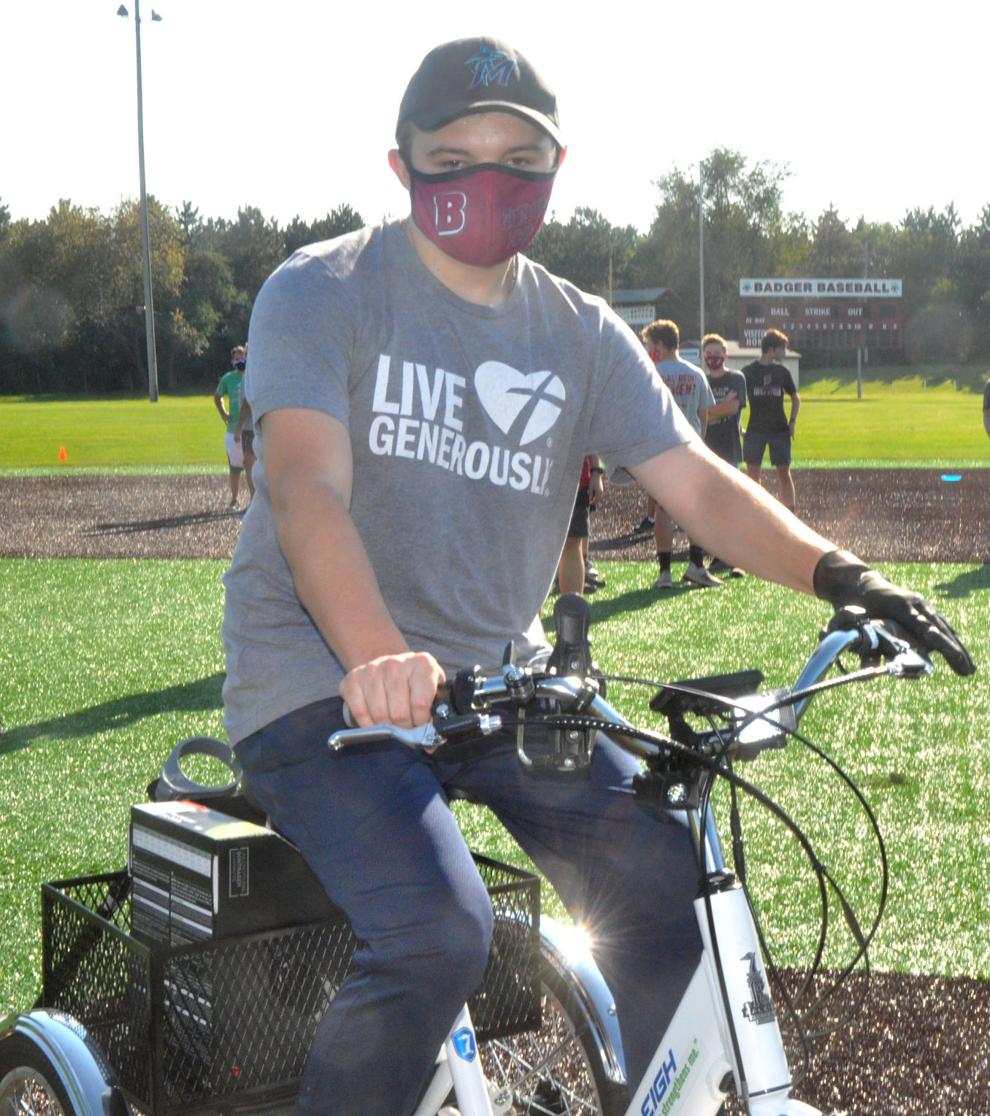 Badger High School Assistant Principal, right, reads off a list of people who were involved with helping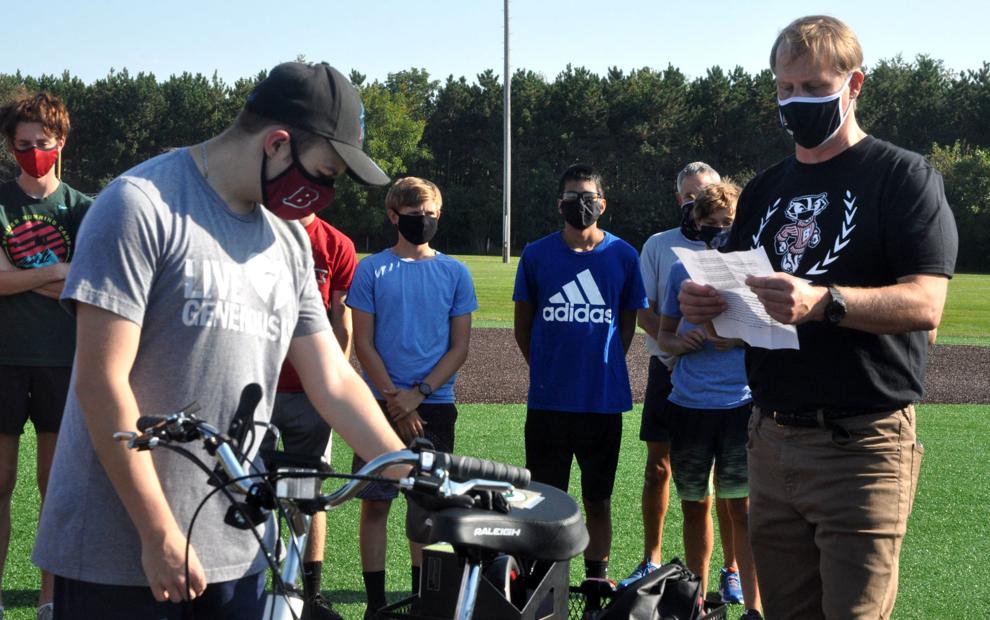 Brooks Guif, from left, Lorelei Bittner and Amy Peterburs-Bittner stand on the pitchers mound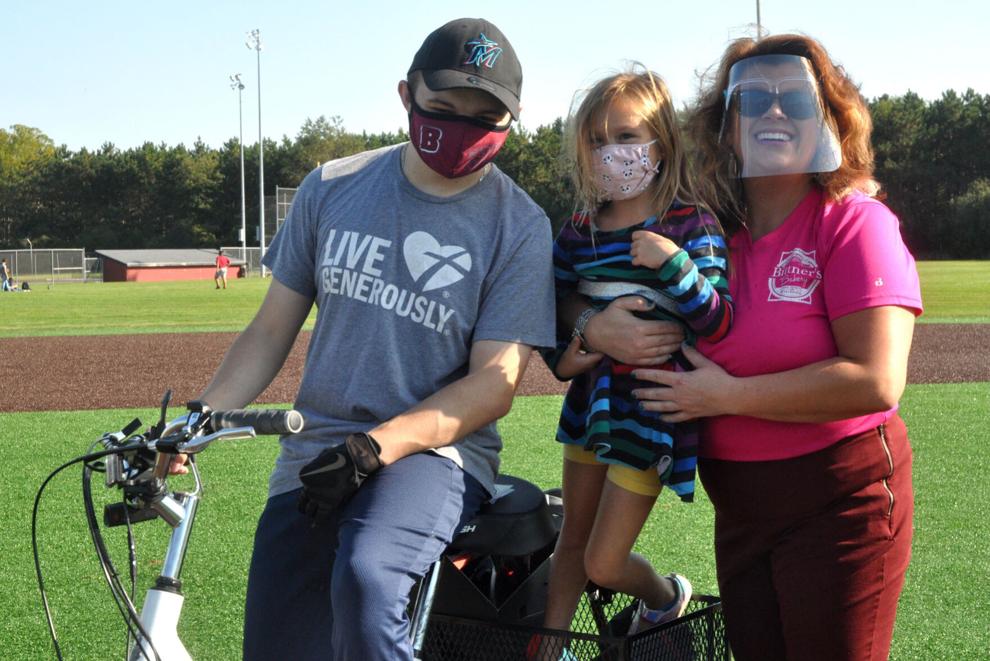 Badger High School student Brooks Guif, center, is surrounded by his mother, Sue Guif, and sister, Ashley Guif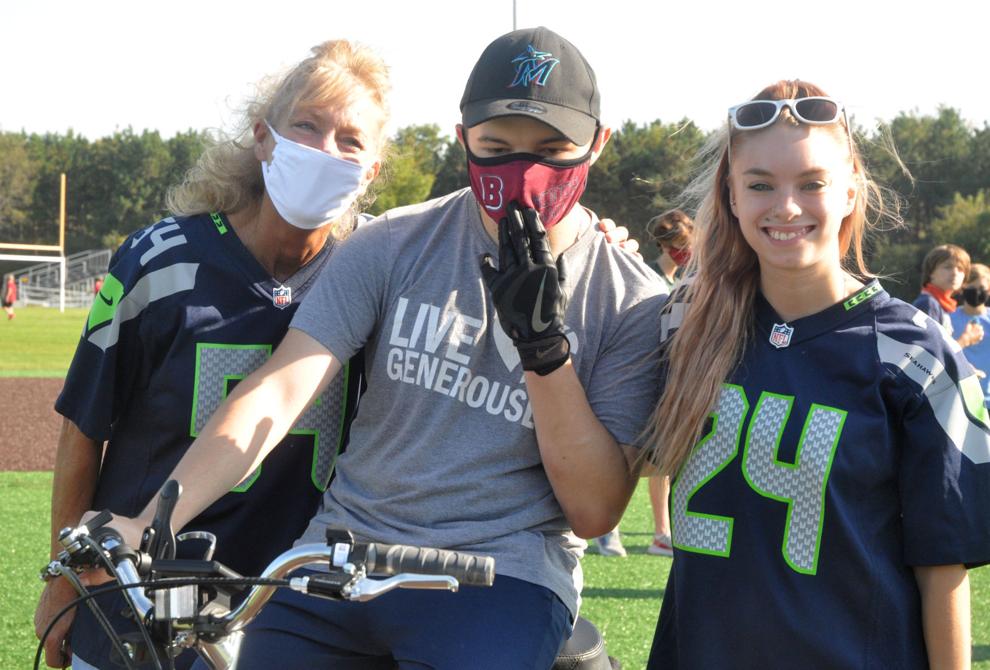 Badger High School Assistant Principal Michael Giovingo, right, shows Brooks Guif some of the features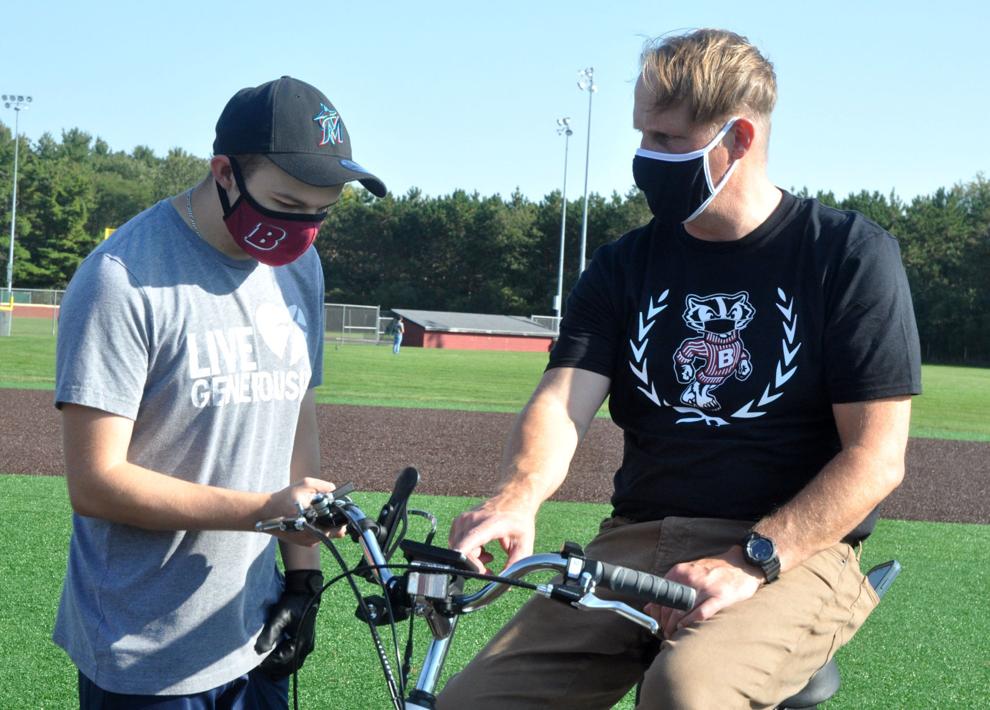 Badger High School Assistant Principal Michael Giovingo tests takes an electric bike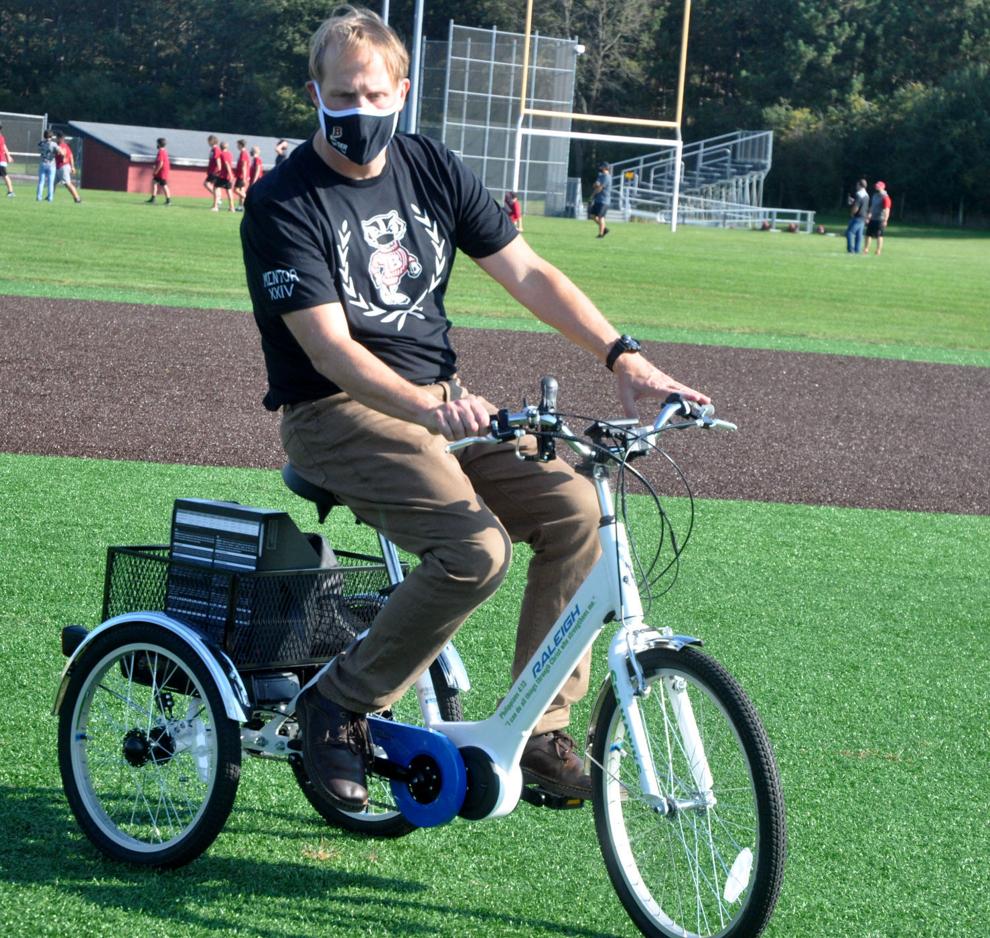 After receiving his new electric bike, Badger High School student Brooks Guif practices his pitching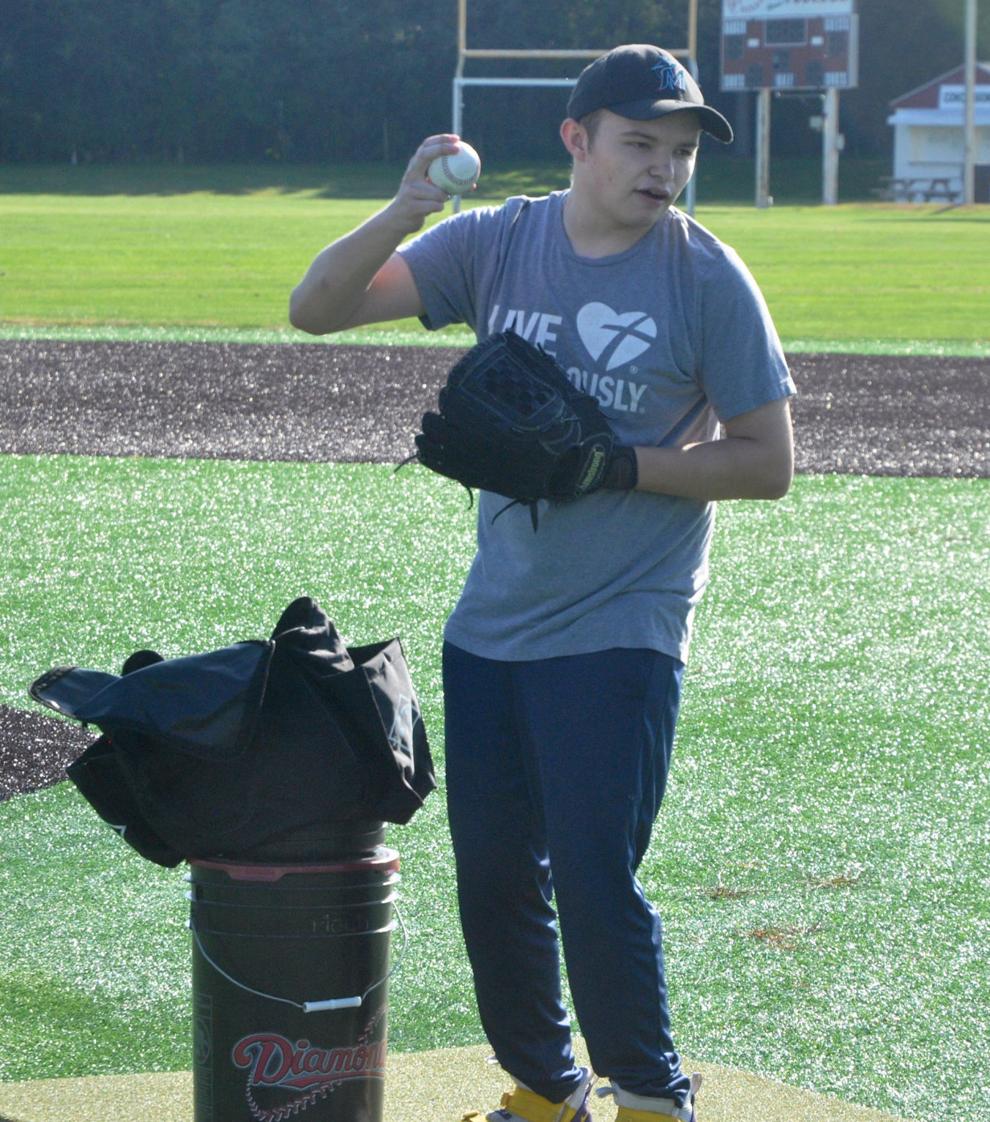 Badger High School baseball coach Michael Ploch prepares to catch some pitches thrown by Brooks Guif